Home
Authors
Posts by Arianna Valdez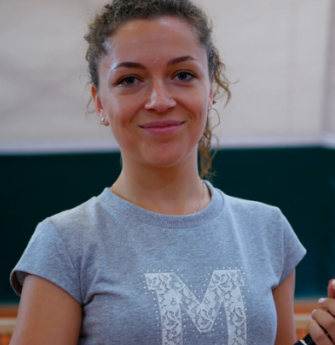 Arianna Valdez has her own tennis school for kids and is actively coaching and sharing her expertise with students of the game. She is an accomplished coach with a proven track record of helping young players learn basics, improve technique, and ultimately improve their strategies and take their game to the next level.
In every sport, the players do not only excel through their technique and style. There are various other components to go their way to succeed in the sport. For example, the right time of selection of a player in a team plays an important role. If the player is...
The variety in sizes, models, and shapes of tennis racquets might leave you in a perplexing bubble of thoughts. However, each size or shape serves a dedicated purpose. Similarly, oversized tennis racquets are ideal for aged tennis players who still want to hit some shots across the court. But that...
Nowadays, there is no shortage of similar sports and games played with a paddle or a racket out there, so it's extremely easy to confuse one for the other, especially for people who are not that into sports. The perfect examples to illustrate that are pickleball and paddle tennis. Both...
Do you want to start tennis as your new sports career? But you have no coach to teach you about this sport? There arises another question? How do you teach yourself to play tennis? Is it even possible to learn tennis on your own? There is one simple answer to...
Are you a sports person? Or do you enjoy playing badminton, ping pong, or tennis on the weekends? If yes, then pickleball is definitely a sport you will enjoy the most. It is a combination of tennis, badminton, and ping pong altogether and can be played both indoors and...
When it comes to pickleball paddles, it is of paramount importance to look for something that is best suited for your requirements as they can be an expensive and long-term investment. This article explores the popular choices of pickleball paddles and answers your question related to the best type...