Home
Authors
Posts by Ichigo Moreno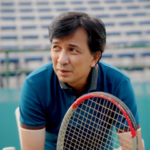 Tennis enthusiast, writer and player with 10 years of experience. Former tennis coach.
Wimbledon has just finished and now the tennis world's attention has turned to the US Open, the final Grand Slam tournament of the year. This year's Wimbledon was partially overshadowed by the decision of the organizers of Wimbledon to ban Russian and Belarusian players and the ATP and WTA's...
For all the tennis enthusiasts out there, Wilson Federer Strung Tennis is the new talk among Federer fans. The incredible volleys and the serving ground the tennis serves talk of the terms. The official name of the Wilson label is very much known in the US Open. Undoubtedly, they...
Technically there is no dress code for spectators who prefer to enjoy the game. But people are confused about choosing the right dress to watch a tennis match. It is well-known that different occasions deserve different kinds of dresses so people can choose the preferred dress according to the...
When you think of playing tennis, the first thing that comes to mind is probably the shoes. After all, they are one of the essential pieces of equipment for the game. But with so many different types and brands of tennis shoes on the market, it can be challenging...