Home
Authors
Posts by Karluna Ball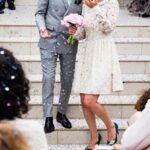 Family Owned & Operated - Established in 1976 Gold Creek Tennis & Sports Club is a 70+ acre private sports facility, located in the Sammamish Valley, 5 minutes from I-405 and 1 mile south of downtown Woodinville. We serve the communities of Woodinville, Bothell, Kirkland, Redmond, Duvall, North Bellevue and...
Tennis is the ultimate mind game. Two players can be neck-and-neck until the first set tiebreaker - yet whoever wins it will most often run out an easy second set, 6-1! You see this score so often in the pro game, and I'm sure you see it in your own...
During his press conferences in the end of year Masters in Shanghai in 2006, Roger Federer finally explained the one major thing which turned his career around, from the early years when he regularly lost to the top players such as Lleyton Hewitt, who at the time was the...
"If we all trained our minds as much as we are training our muscles and physical body, I think we would achieve and maximise our potential.  We don't know how much we can really achieve until we have this kind of mindset of wanting always to evolve and improve.  ...
One of the most powerful terms used in world sport for decades is the mental state called 'the zone'. This is the mental state which produces super-human performances, amazing shots and winning streaks. Any tennis player who is in this mental state is virtually unbeatable at their respective level of...