Home
Authors
Posts by Stephen King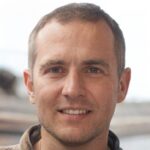 Whether you're a diehard fan or just getting started, Stephen King is the reporter you need to follow for all the latest news and insights on tennis. Stephen is a sports news reporter who has been writing about tennis for over 20 years. He began his career as a freelance writer, covering local tennis tournaments for his hometown paper. He soon realized that he had a knack for writing about the sport and decided to pursue it full-time.
Legendary German tennis player Boris Becker has so far served six months in prison after he concealed 2.5 million pounds of assets to avoid paying the money he owed after his bankruptcy. Becker still has two years to serve, and ever since 29. April, he has been in prison...
World number five, Greek tennis player Stefanos Tsitsipas managed to advance to the quarter-finals of the ATP tournament in Stockholm. Greek managed to win against American Maxime Cressy by 2 - 0 in a very intense game. After more than two hours of play, Tsitsipas won 7:6, 7:6, and now...
Famous French coach Patrick Mouratoglou recently praised Spanish tennis player Carlos Alcaraz, claiming that he has traits of the members of the tennis "Big 3" - Roger Federer, Novak Djokovic, and Rafael Nadal. The young Spaniard has had a fantastic season, winning his first grand slam title at US Open...
Ex-professional tennis player Ana Ivanovic of Serbia is a new candidate for the Tennis Hall of Fame in 2023. She had a candidacy last year, but she did not get enough votes from the committee that has 75% of the votes, while the remaining 25% of votes go to...
The start of the match between Czech tennis player Petra Kvitova and American Bernarda Pera at the WTA tournament in Guadalajara was delayed due to the bee problem. The bees initially appeared on the referee's chair, so the Croatian referee, Marija Cicak, was not able to take a seat. Afterward,...
Rafael Nadal, currently the second-best tennis player on the ATP list, is likely to return to Masters in Paris that will take place next week. This is a piece of news coming from the first man of the medical staff in the Spanish Tennis Federation, Angel Ruiz Cotorro, who...
Iga Swiatek won her 8th title of the season in San Diego on Sunday, which was quite an impressive feat. However, everything did not go smoothly and without incidents. Polish tennis player had to apologize to her opponent, Croatian player Donna Vekic after being accused of hindrance during their final...
During the first half of 2023, Rafael Nadal put on a show that every tennis enthusiast appreciated by winning the two opening grand slam titles of the year. This success ensured that he would stay among the ten best in the world for a longer period, which is a...
Experienced Spanish coach and uncle of one of the best tennis players of all time, Rafael Nadal, Toni Nadal, has recently spoken about the development of young athletes. The famous tennis coach spoke about a topic that is very important for everyone that devotes their lives to the sport. He...
Italian veteran tennis player Andreas Seppi wanted to use the opportunity of tournaments in Florence or Naples to formally retire from professional tennis and put an end to his career. However, unexpectedly he got insulted by the Tennis Federation of Italy in the process. Seppi revealed that the Tennis Federation...