Home
Authors
Posts by Stephen King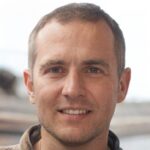 Whether you're a diehard fan or just getting started, Stephen King is the reporter you need to follow for all the latest news and insights on tennis. Stephen is a sports news reporter who has been writing about tennis for over 20 years. He began his career as a freelance writer, covering local tennis tournaments for his hometown paper. He soon realized that he had a knack for writing about the sport and decided to pursue it full-time.
Emma Raducanu's coaching journey continues to evolve as she announces her separation from Sebastian Sachs, marking her fifth coach change in less than two years. Despite their relatively brief partnership, having commenced in December, Sachs, renowned for guiding Belinda Bencic to an Olympic gold medal in 2021, couldn't continue...
Carlos Alcaraz, displaying his formidable skills once again at French Open, launched into a blazing start against Taro Daniel after his commanding victory over Flavio Cobolli in the previous round. With remarkable precision and dominance, Alcaraz stormed through the opening set, securing a resounding 6-1 win.  However, Daniel, capitalizing on...
Novak Djokovic showcased his resilience and dominance as he overcame an initial struggle to effortlessly advance to the third round of the French Open. Despite the controversy surrounding his earlier statement, where he boldly proclaimed "Kosovo is the heart of Serbia" on a camera lens, Djokovic opted for a...
The Olympic authorities of Kosovo have formally requested the International Olympic Committee (IOC) to initiate disciplinary proceedings against Novak Djokovic, alleging that the Serbian tennis star provoked political tensions by stating, "Kosovo is the heart of Serbia," during the French Open.  Djokovic had inscribed this message on a camera lens...
Daniil Medvedev's French Open journey came to an unexpected halt as he suffered a shocking first-round defeat against Brazilian world No. 172, Thiago Seyboth Wild. After an intense battle lasting four hours and 15 minutes, Seyboth Wild secured a remarkable 7-6 (7-5), 6-7 (6-8), 2-6, 6-3, 6-4 victory, dashing...
British No. 1 Cameron Norrie has firmly responded to Novak Djokovic's accusations of poor sportsmanship after their intense clash in Rome. The incident that sparked controversy occurred when Norrie accidentally hit Djokovic on the ankle with a powerful smash while the Serbian player had turned away to head back...
Former world No. 4 Sofia Kenin's journey at Roland Garros has taken a stark turn since her impressive performance just over two years ago. In the autumn edition of the tournament, Kenin reached the final, coming within a win of lifting the coveted Coupe Suzanne-Lenglen.  However, in the three subsequent...
Former Wimbledon champion Boris Becker has expressed concern over Emma Raducanu's wrist surgeries, suggesting they could jeopardize her career. Despite his apprehensions, Becker believes that Raducanu possesses the skill and potential to win more Grand Slam titles. Since her remarkable victory at the 2021 US Open, Raducanu has struggled to...
According to Eurosport expert Barbara Schett, the upcoming French Open is expected to witness fierce competition for the women's singles title. With the tournament commencing on May 28, Schett believes that the battle will primarily be among three formidable players: Iga Swiatek, Aryna Sabalenka, and Elena Rybakina.  Swiatek, the defending...
Andy Murray, the 36-year-old tennis star, has made the decision to withdraw from this year's French Open in order to focus on the grass-court season leading up to Wimbledon. Murray, who struggled to find his top form on clay in recent weeks, opted to prioritize a busy schedule of...