Home
Authors
Posts by Stephen King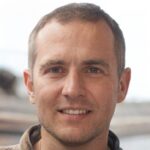 Whether you're a diehard fan or just getting started, Stephen King is the reporter you need to follow for all the latest news and insights on tennis. Stephen is a sports news reporter who has been writing about tennis for over 20 years. He began his career as a freelance writer, covering local tennis tournaments for his hometown paper. He soon realized that he had a knack for writing about the sport and decided to pursue it full-time.
With December right around the corner, tennis' short "off-season" has now officially become the "pre-season" as players return to the gym and get a head start on their 2023 preparations. For world No. 1 Iga Swiatek, that meant swapping practice partners for the day as she shared an Instagram post alongside...
Rafael Nadal and Casper Ruud finished the series of exhibition games across South America and Mexico. In the fifth and the last match of the series in Mexico City, Nadal managed to best Ruud in two sets - 7:6, 6:4. However, he had a surprising statement for the fans in...
Danish tennis player Holger Rune has huge ambitions, and for a good reason, too, since he had a very successful season at such a young age. He won his first masters title in Paris, and he finished the year as number 11 on the ATP list. Rune hopes that the...
Roger Federer officially retired this season and left behind an amazing tennis career that so many admire. American tennis player Frances Tiafoe recently praised the Swiss and pointed out that he is without any doubt the greatest legend of this sport. Tiafoe was actually the player who sent Roger to...
Spanish tennis player Fernando Verdasco got suspended for two months due to a positive doping test. He said he was taking methylphenidate as a medication prescribed by his doctor to treat ADHD, but he forgot to renew his exclusion from the doping rules for this particular substance. Spaniard tested positive...
Juan Carlos Ferrero, the coach of Carlos Alcaraz, believes that the presence of Novak Djokovic in the best tournaments in the world bears huge significance in the development of his player. Alcaraz won his first grand slam title at the US Open in September in the absence of Novak Djokovic,...
Australian tennis star Nick Kyrgios will be competing at the Mallorca Championships in 2023, tournament director Toni Nadal has announced. Kyrgios, 27, is set to make his second appearance on the grass courts of Mallorca. This year, Kyrgios debuted at the Mallorca Championships. After starting his grass season with back-to-back...
Novak Djokovic will end 2022 in Dubai in the exhibition tournament, and his official website revealed which tournament will mark the beginning of his 2023 season. Serbian tennis player was recently granted entrance to Australia so that he will start his new season there. He decided to start the season...
Bob Bryan and Mardy Fish got suspended after being accused of promotion of gambling. Bryan and Fish are currently coaches of the USA national team, and they will be suspended for the next four months due to the fact they have promoted gambling via social media. Aside from that, they...
After being knocked out of the ATP Finals doubles event, Kyrgios opted once again not to join his Australian counterparts for the Davis Cup. Instead, he made the decision to take part in a lucrative exhibition event in Saudi Arabia for the Diriyah Tennis Cup, earning himself a six-figure pay...