Home
Authors
Posts by Stephen King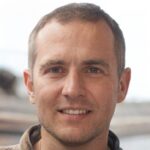 Whether you're a diehard fan or just getting started, Stephen King is the reporter you need to follow for all the latest news and insights on tennis. Stephen is a sports news reporter who has been writing about tennis for over 20 years. He began his career as a freelance writer, covering local tennis tournaments for his hometown paper. He soon realized that he had a knack for writing about the sport and decided to pursue it full-time.
Former world No. 4 Sofia Kenin's journey at Roland Garros has taken a stark turn since her impressive performance just over two years ago. In the autumn edition of the tournament, Kenin reached the final, coming within a win of lifting the coveted Coupe Suzanne-Lenglen.  However, in the three subsequent...
Former Wimbledon champion Boris Becker has expressed concern over Emma Raducanu's wrist surgeries, suggesting they could jeopardize her career. Despite his apprehensions, Becker believes that Raducanu possesses the skill and potential to win more Grand Slam titles. Since her remarkable victory at the 2021 US Open, Raducanu has struggled to...
According to Eurosport expert Barbara Schett, the upcoming French Open is expected to witness fierce competition for the women's singles title. With the tournament commencing on May 28, Schett believes that the battle will primarily be among three formidable players: Iga Swiatek, Aryna Sabalenka, and Elena Rybakina.  Swiatek, the defending...
Andy Murray, the 36-year-old tennis star, has made the decision to withdraw from this year's French Open in order to focus on the grass-court season leading up to Wimbledon. Murray, who struggled to find his top form on clay in recent weeks, opted to prioritize a busy schedule of...
In a thrilling men's Italian Open final, Daniil Medvedev secured the first clay-court title of his career by defeating Holger Rune of Denmark with a score of 7-5, 7-5. This victory marks Medvedev's fifth title of the season and positions him as a strong contender for the upcoming French...
In a rain-delayed final at the WTA Italian Open in Rome, Elena Rybakina was crowned the champion after her opponent, Anhelina Kalininia, retired in the second set due to injury. The highly anticipated final commenced late in the evening, with spectators patiently waiting under their umbrellas for hours before...
In a disappointing turn of events, Iga Swiatek, the two-time defending champion at the Italian Open, was forced to retire during her quarter-final match against Elena Rybakina due to a right thigh injury. The match was evenly poised at 2-2 in the third set when the top-ranked Swiatek made...
Rafael Nadal, the renowned tennis champion, has been dealt a heartbreaking blow as his dreams of clinching a remarkable 15th men's singles title at the French Open have been shattered due to an injury. The 36-year-old Spaniard has been sidelined since January after sustaining a hip flexor injury during...
Iga Swiatek, the reigning French Open champion, is anxiously awaiting the results of a medical evaluation to determine the severity of her thigh injury. With the highly anticipated Roland Garros tournament set to commence in just over a week, Swiatek faces uncertainty regarding her ability to defend her title.  The...
Novak Djokovic's hopes of defending his Italian Open title came crashing down in a surprising turn of events. The world No. 1 seemed to be on track until he encountered a formidable opponent in the form of young Holger Rune. Despite his best efforts, Djokovic fell short as Rune emerged...