Home
Authors
Posts by Stephen King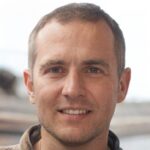 Whether you're a diehard fan or just getting started, Stephen King is the reporter you need to follow for all the latest news and insights on tennis. Stephen is a sports news reporter who has been writing about tennis for over 20 years. He began his career as a freelance writer, covering local tennis tournaments for his hometown paper. He soon realized that he had a knack for writing about the sport and decided to pursue it full-time.
Although he retired two months ago, legendary tennis player Roger Federer still remains the highest-paid player in the world of tennis. After the long cooperation with Nike, Roger signed a ten-year contract with Uniqlo that was worth a whopping 100 million USD. After he retired, he also earned 130 million...
The house of one of the best female tennis players of all time, Serena Williams, was recently struck with grief as the close friend of her husband, Alexis Ohanian, Adam Solomon, passed away. So far, the details about his death are not known to the public. Serena's husband left a...
Although tennis season for 2022 is officially over, Casper Ruud did not manage to get some rest after the Masters in Turin. Instead, he went to South America and accepted to be one of Rafael Nadal's guests at several exhibition games. He has spent seven days in South America recently...
Jamie Murray believes hitting the landmark of 500 tour-level wins is "a cool thing to have achieved" and hopes to keep playing into his 40s. Murray, 36, achieved the milestone of partnering with Matthew Ebden at the recent Rolex Paris Masters. The Scot has won seven Grand Slam titles in men's...
Rafael Nadal has spoken about his "sporting legacy" and whether he considers himself to be the best men's tennis player in history. The 36-year-old was joined by his friend and former Rafa Nadal Academy graduate Casper Ruud as the duo played in an exhibition match on a mini-court inside a...
Nick Kyrgios will face Novak Djokovic in an exhibition tournament in Dubai. Aussie and Serb will participate in the World Tennis League starting the 19th until the 24th of December. Nick will be on the team with Andreas Seppi, Caroline Garcia, and Bianca Andreescu, while Djokovic will play on the...
Canada had Felix Auger-Aliassime to thank as he defeated Australia's Alex De Minaur in the second match of the day at the Davis Cup Finals in Malaga, so sealing his country's first-ever win of the prestigious team tournament. The so-called 'World Cup of Tennis' had ended up in Australian hands...
Eurosport tennis expert Mats Wilander feels that Novak Djokovic's tumultuous 2022 season may have added another year or two to the Serb's career. Djokovic, 35, faced lots of adversity throughout the season as he was denied participation at two Grand Slams and four Masters tournaments. Even though missing Grand Slams...
The Italian national tennis team managed to advance to the semifinals of the Davis Cup after they defeated the United States of America 2:1. The first win was secured by Lorenzo Sonego, who beat Frances Tiafoe in two sets - 6:3, 7:6. Americans managed to tie the score after Taylor...
Rafael Nadal hopes that he will be competitive in the upcoming Australian Open grand slam tournament. Spaniard won his second title in Melbourne last year after he returned to the court after a long absence. He had many injury issues with his foot and was medicated when he won the...