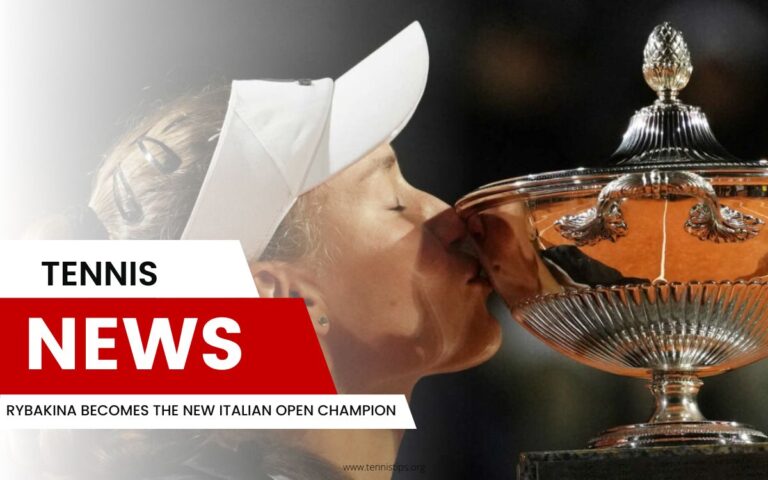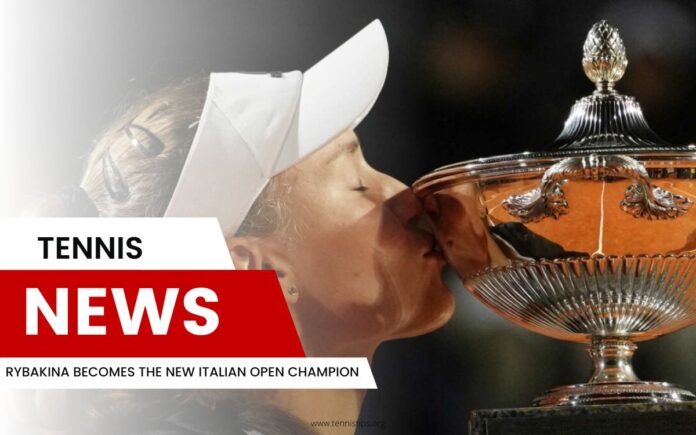 In a rain-delayed final at the WTA Italian Open in Rome, Elena Rybakina was crowned the champion after her opponent, Anhelina Kalininia, retired in the second set due to injury. The highly anticipated final commenced late in the evening, with spectators patiently waiting under their umbrellas for hours before the night session finally began. 
Despite the challenging conditions, Kalininia made an impressive start, breaking Rybakina after a series of intense deuce rallies.
However, Rybakina showcased her exceptional skills and swiftly turned the tide. She broke Kalininia's serve in the sixth game and secured another crucial break in the 10th game to claim the opening set. The second set commenced with Rybakina confidently holding her serve while Kalininia took a seat to consult with her doctor. 
After a brief discussion, the players shook hands, resulting in Rybakina being crowned the champion. This victory marks her biggest title on clay and will propel her to fourth place in the WTA rankings when they are updated on Monday. Interestingly, this was the second time in the tournament that Rybakina won due to her opponent retiring, with Iga Swiatek forced to withdraw in the quarter-finals.
Expressing her gratitude and concern for her friend-turned-opponent, Rybakina stated courtside, "I want to wish Kalininia a speedy recovery because she is a really good friend of mine, and I am genuinely happy for all of her accomplishments. She put in a great effort, and I hope she can recover in time for the French Open."