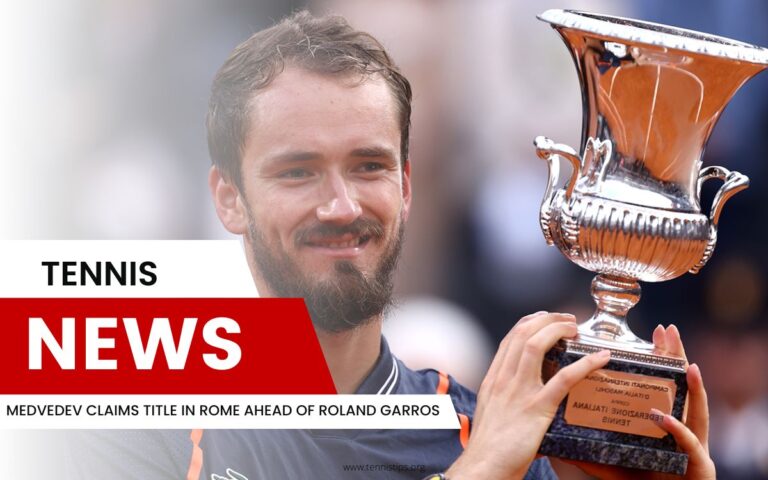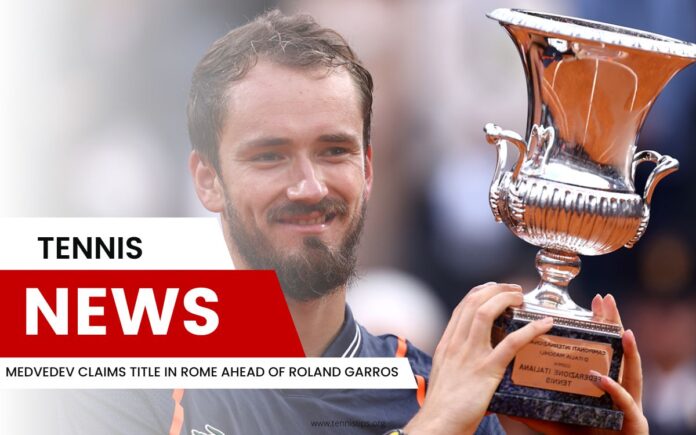 In a thrilling men's Italian Open final, Daniil Medvedev secured the first clay-court title of his career by defeating Holger Rune of Denmark with a score of 7-5, 7-5. This victory marks Medvedev's fifth title of the season and positions him as a strong contender for the upcoming French Open, scheduled to commence on May 28. 
Notably, the 27-year-old Russian had primarily been renowned for his dominance on hard courts, with 18 out of his previous 19 titles attained on that surface, while the remaining one was won on grass in Mallorca.
Expressing his surprise and delight, Medvedev admitted, "Honestly, I didn't believe I could win a Masters 1000 title on clay in my career because I usually hated it. I hated playing on it, and nothing seemed to work for me." Despite his previous struggles, Medvedev started to feel more comfortable on clay during the Madrid and Monte Carlo tournaments leading up to the Italian Open. 
Encountering a positive shift in his mindset and performance, he arrived in Rome with a newfound confidence. "I felt amazing in practice," he revealed. "I didn't know what was happening, but I felt amazing. Let's see how it goes."
Successfully navigating through formidable opponents, Medvedev proved his ability on clay and expressed his joy in overcoming the challenge, stating, "I'm really happy that I managed to do it and prove myself and everybody that I'm capable of doing it." With this breakthrough triumph, Medvedev has not only expanded his repertoire as a versatile player but has also cemented his status as a force to be reckoned with on any surface.