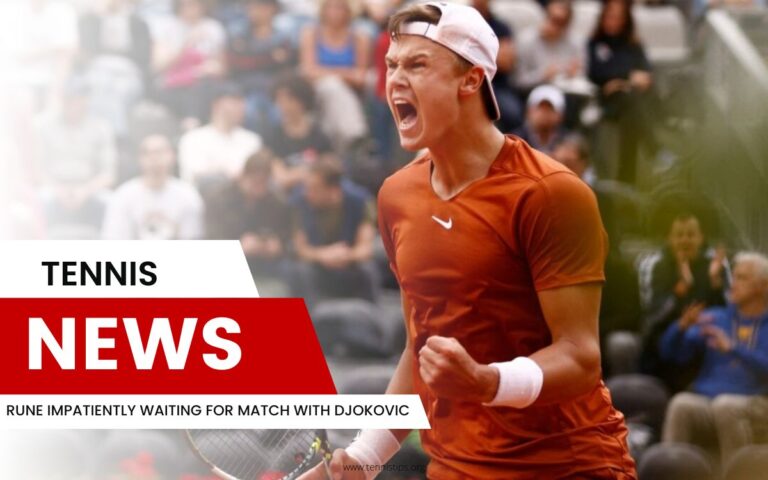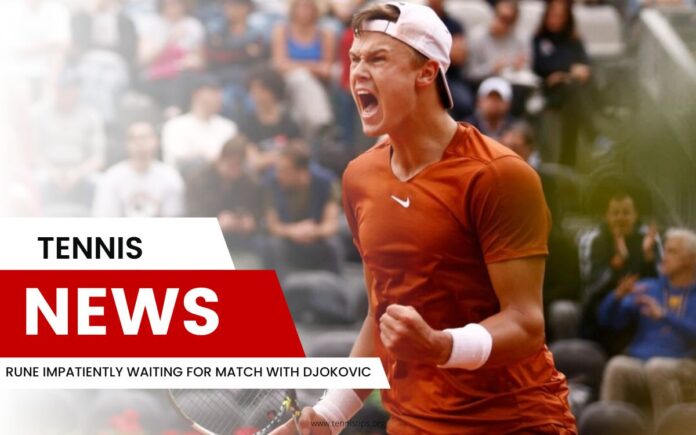 Fresh off a hard-fought three-set battle against Alexei Popyrin, Holger Rune couldn't contain his excitement upon learning that his next opponent would be none other than the remarkable 22-time Grand Slam champion Novak Djokovic. 
With a beaming smile, Rune expressed his eagerness, saying, "I can't wait, honestly, to face the world No. 1. It's going to be an incredible experience, even though I've already played against him twice. The last match was absolutely mind-blowing; it was the most significant victory of my career."
That momentous win took place at the Rolex Paris Masters last autumn when the then-19-year-old Rune embarked on an extraordinary journey, clinching five consecutive victories over top-ten players, culminating in a thrilling three-set triumph over Djokovic in the final to secure his first Masters 1000 title. 
This achievement propelled Rune into the top echelons of the sport, and since then, he has continued to build on that momentum, displaying a determined and occasionally feisty on-court demeanor, resulting in a noteworthy run to the second week of the Australian Open and a second Masters final in Monte Carlo. Currently ranked a career-high No. 7, Rune's rise in the rankings has been impressive.
Despite his own accomplishments, the Danish prodigy is undeniably thrilled to share the spotlight with Djokovic, a six-time champion in Rome. Overflowing with admiration, Rune stated, "I always believed in my ability to defeat numerous players on tour, and I have proven that I can overcome top-ranked opponents. 
However, winning against Novak had an immense impact on me because he is undoubtedly one of the greatest players of all time!" Clearly, the prospect of facing Djokovic once again resonates deeply with the youthful and exuberant Rune.