Footwear is a major wardrobe essential for both men and women. So much so, that people never feel like compromising on the comfort that their footwear offers. However, if a person has the sole motive of seeking comfort through the best footwear, different kinds of shoes are an ideal option. The most famous ones are tennis shoes and sneakers.
Tennis shoes have designs that support the movement of tennis players during the game. Whereas, sneakers are more like routine shoes that have a rubber sole followed by a canvas topping over them. People tend to wear their tennis shoes outside the court. On the other hand, sneakers are not a perfect fit for playing a tennis game.
Owing to the popularity they enjoy, all shoe-lovers are divided over the fact of tennis shoes vs. sneakers. So, the simple understanding is that sneakers can replace the use of tennis shoes but not the other way round.
Overview Of Tennis Shoes And Sneakers
Both tennis shoes and sneakers are a great option to wear for outdoor games and activities. But, there is a slight difference in their needs and build. So, before going for a specific one there are some points that need to be followed.
Footwear For Tennis Games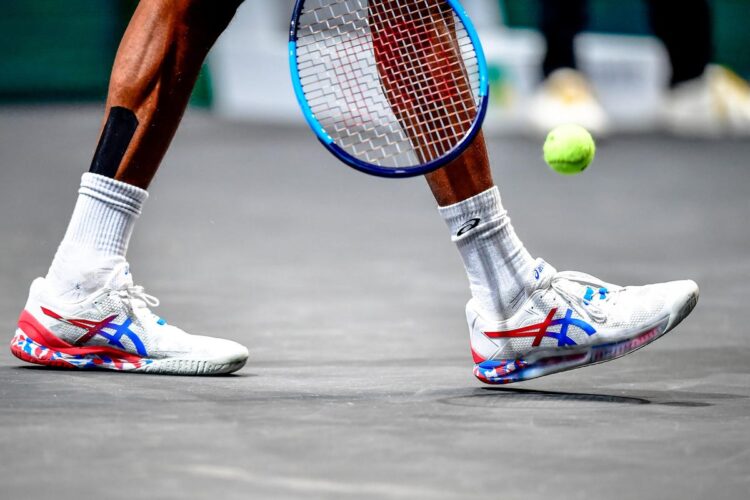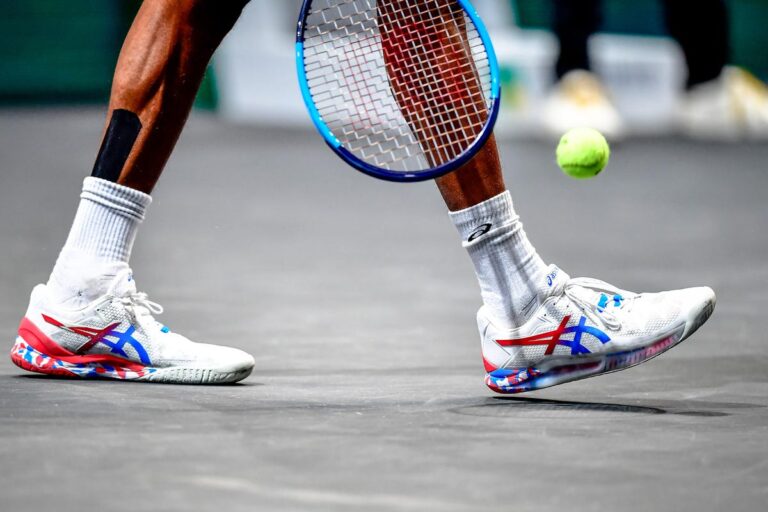 A single match of tennis involves a lot of physical movement here and there. It helps in getting the right shot. Also, the player is able to enhance the competitive edge and deliver a smooth and perfect game. Both swift and harsh movements are needed in a game that is incomplete without a good pair of shoes.
Tennis shoes are the perfect fit for anyone that plays tennis as a hobby or is passionate about it and wants to begin a career in the same field. There are many reasons why tennis shoes are specifically recommended to players while playing the game. Some reasons are discussed as follows:
These shoes are designed to offer lateral support that adds to the swift movements of players as they move in different directions to hit the ball.
They help in preventing ankle injuries and offer better support while playing when a player wears these shoes with socks.
Such shoes are made up of shock-absorbent shoes that help in avoiding friction occurring between the joints.
They offer an excellent degree of traction, and power exertion during an impactful run in the game, followed by stability for the player to deliver a concentrated performance.
Such shoes come with a sturdy rubber padding that does not cause pain in the ankle of the player by the end of the game.
Sneaker Shoes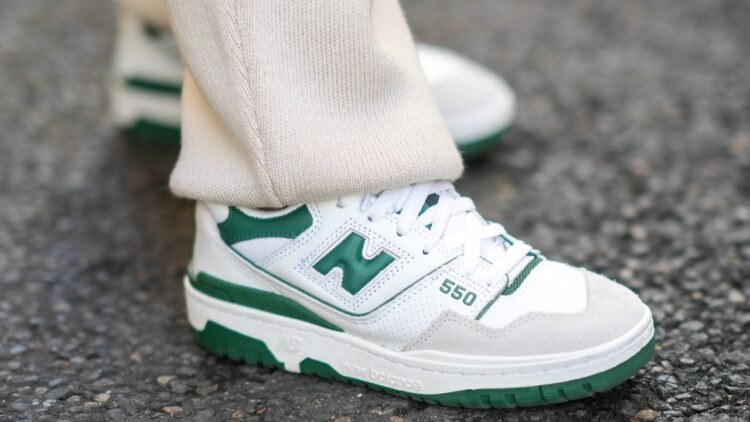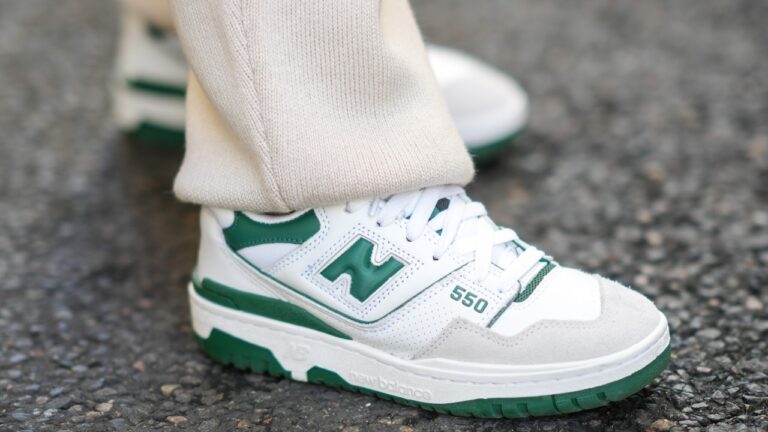 The next product that shoe lovers tend to choose is the mighty sneakers. They act as a perfect investment for routine. They add to an individual's comfort as they come with rubber soles. The designs and colors of sneakers are amazing and they go with different outfits be it a dress for girls or loose jeans for men. The thing to note about sneakers is that they are not specifically for any game.
Sneaker shoes can be understood as simply-designed athletic shoes and are either made of canvas or synthetic materials. Many people find such kind of shoes offering a better degree of flexibility and comfort during the day. Some reasons for the popularity of sneaker shoes are mentioned as follows:
The lateral support offered by sneakers is less compared to other shoes and specifically, sneakers.
Sneakers draw their name as their soles deliver a squeaky sound and that's what makes these shoes different from the rest. They are common and most of the shoe stores will be promoting them like no other.
If a person like to notice the technical requirements in shoes for playing games like tennis, sneakers won't be their first choice. It is because they lack the presence of shock-absorbing substances.
Their soles are non-scuffing so games cannot be played wearing these shoes. However, they act as a fashion statement for activities other than going for physical activities like tennis.
It is the best for activities like walking, brisk walking, or mild running. They have cushioning all over the surface so the foot does not feel any kind of discomfort during such activities.
The Shoe History
From months and years, people have been developing a thing for sneakers. Many people might think that they are a recent development but the reality is totally different. Not many people know that the mid-1800s was the time when the first pair of sneakers came into existence.
When it comes to running shoes, the concept can be related to the 1890s followed by its use on the Olympic tracks. In the early 20th century, the demand began followed by the launch of basketball shoes and many others to add to the explicit variety.
Conclusion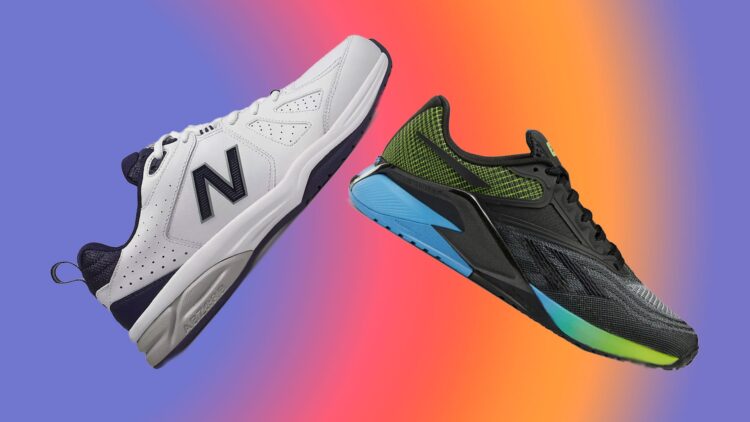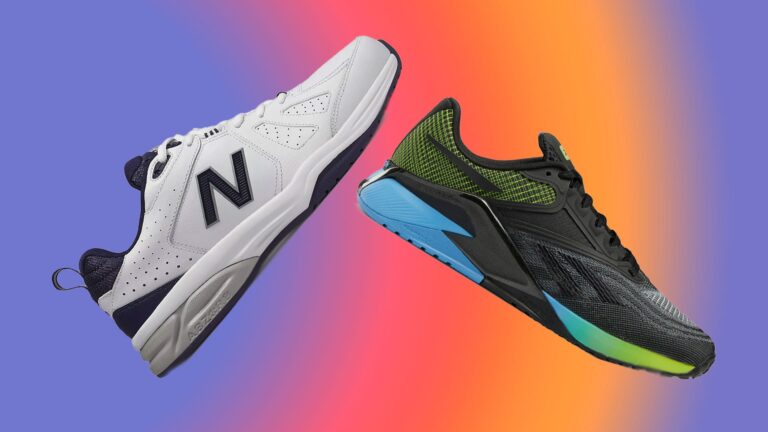 No matter the way people recognize them. The main idea is to invest in shoes that solve the purpose of individuals, be it playing games, running, walking, or training. The best way is to keep a check on the features of different shoes and using them wisely.
Frequently Asked Questions (FAQs)
Which shoe is in the maximum demand these days?
Buying any kind of shoe is a personal choice. But, when it comes to popularity, there is a lot of popularity enjoyed by both sneakers, and tennis shoes. However, both of them solve different purposes and deliver different functions. So, if a person is looking for a shoe that solves gaming activities, tennis shoes are a better option. In other cases, sneakers can be considered.
Is it a good idea to wear sneakers to play a tennis game?
People can wear any shoe while going for a game of tennis. It all depends on their comfort. Any pair of running shoes will do the work but the best outcome will come with the help of a tennis shoe only. Tennis shoes offer better lateral support and hence, should be preferred.
Are tennis shoes a preferred choice for people who love to walk?
Tennis shoes can be preferred choice for physical activities like walking. But, people prefer investing in sneakers for walking. However, the experience is largely dependent on the kind of shoe that people tend to invest in. Sneakers are the best option and the variety is excellent to choose from.