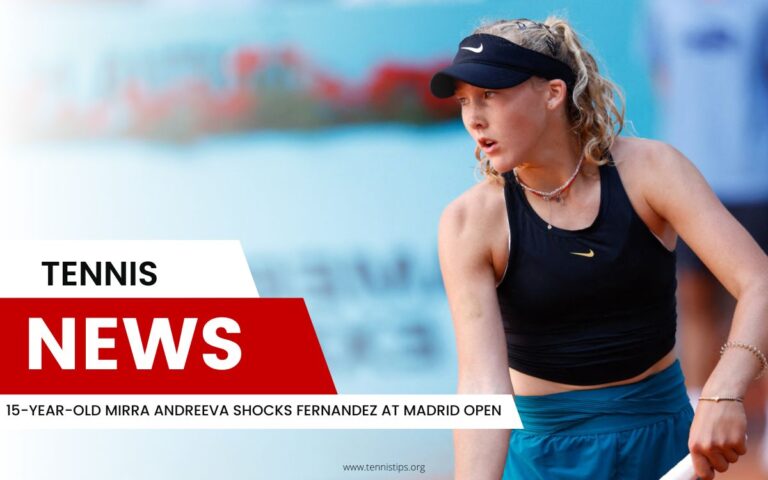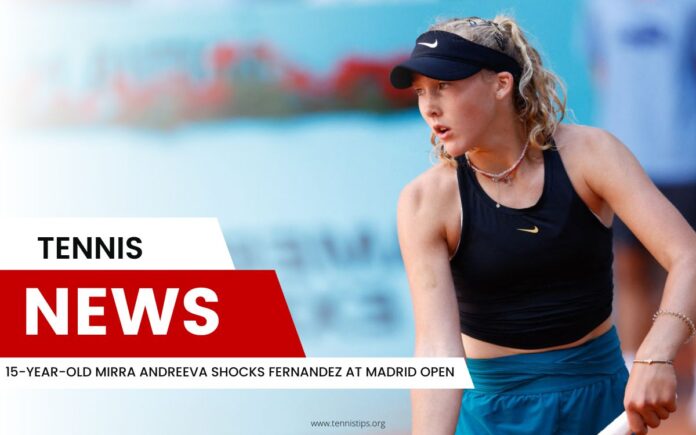 On Wednesday, at the Madrid Open, Russian tennis player Mirra Andreeva made history by becoming the third-youngest player to win a main draw match at a WTA 1000 event. She achieved this feat by beating 2021 US Open finalist Leylah Fernandez 6-3 6-4 in the opening round. 
Despite being ranked 194th in the world, Andreeva showed great resilience and saved five of the six break points she faced against Fernandez, who is currently ranked 49th in the world. Andreeva's next challenge will be against Brazil's Beatriz Haddad Maia in the second round later on Thursday, where she will aim to continue her impressive form.
Reflecting on her historic victory, Andreeva stated, "It was really tough match for me, and I just tried to give my best and to play every point." She also became only the second 15-year-old to defeat a top 50 opponent at a WTA 1000 tournament. This remarkable achievement is a testament to her talent and dedication, which will undoubtedly inspire young tennis players around the world.
Andreeva also revealed that she had to overcome a major setback earlier this year when she lost in the Australian Open girls' final, despite winning the first set. "My coach said to me, after maybe five years, you will not even remember that you played the Australian Open final or against who. 
It kind of helped me a little bit. Still, I remember it, and it hurts, but now it's in the past," Andreeva added. Her coach's wise words highlight the importance of having a positive mindset and focusing on the present rather than dwelling on past disappointments.