Aryna Siarhiejeŭna Sabalenka is a Belarus professional tennis player born on 5th May 1998, in Mins, Belarus, from parents Sergy and Yulia. She was introduced to tennis by her father, and she eventually ended up pursuing a professional career. Her career-high rankings were number 2 in singles and number 1 in doubles.
Sabalenka started playing tennis when she was only 6 years of age and started her professional career when she was 17.
She managed to crack the top 100 on the WTA list in 2017, ending a year as the world's number 78. Her first-ever finish in the top 20 was just a year later, and since then, things have only looked up for Aryna.
At such a young, age she claimed 16 WTA titles, among which ten are singles and six are doubles titles. "The Tigress," as Aryna is known, is famous for the aggressive all-around playstyle that brought her quite a bit of success throughout recent years.
Net Worth – $10 million (estimated)
Age – 23
Born – 5th May 1998, Minsk, Belarus
Current WTA Ranking – 2
Father – Sergy Sabalenka
Mother – Yulia Sabalenka
Siblings – None
Boyfriend – Konstantin Koltsov
Height – 182 cm (6 feet 0 inches)
Weight – 80 kg (176.37 lbs)
Source of Wealth – Tennis
How Did Aryna Sabalenka Get Into Tennis?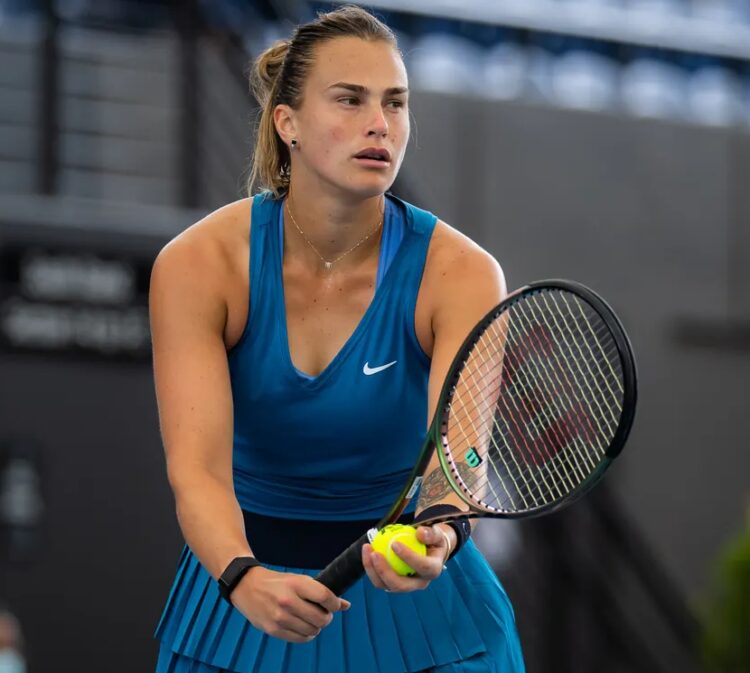 Aryna was introduced to the game of tennis at a very young age, and it was actually by accident. She claims that she and her late father rode in the car one day and that he took her to a tennis court where she fell in love with a game.
Sabalenka started training at the National Tennis Academy in Minsk in 2014 when this establishment opened. In 2015 Belarus Tennis Federation managed to convince Sabalenka and the rest of her team to focus on competing in low-level professional tournaments instead of junior ones.
Since Sabalenka and her team opted for this path, she had a late start at the ITF Junior Circuit. She never competed in junior Grand Slams or any type of Grade A and Grade 1 events. Because of the lack of points from these bigger tournaments, her career-high junior ranking was as high as number 225.
Her first ITF title was in doubles at the Grade 5 Atlan Tour Cup in late 2013. This tournament was the lowest level, but still, it provided a whiff of what her potential might eventually become.
2014 was the year when she started excelling at the Grade 4 competitions. At the Estonian Junior Open, she managed to advance to the finals for the first time at this level of competition. Sabalenka won her first singles title in October at the MTV Total Junior Cup in Finland.
Her only tournament in 2015 was the European Junior Championships. Being a grade B1 event, this was the highest level of competition Aryna faced in her junior career, and she lost in the second round to Marketa Vondrousova, who was the top seed at the time.
Professional Career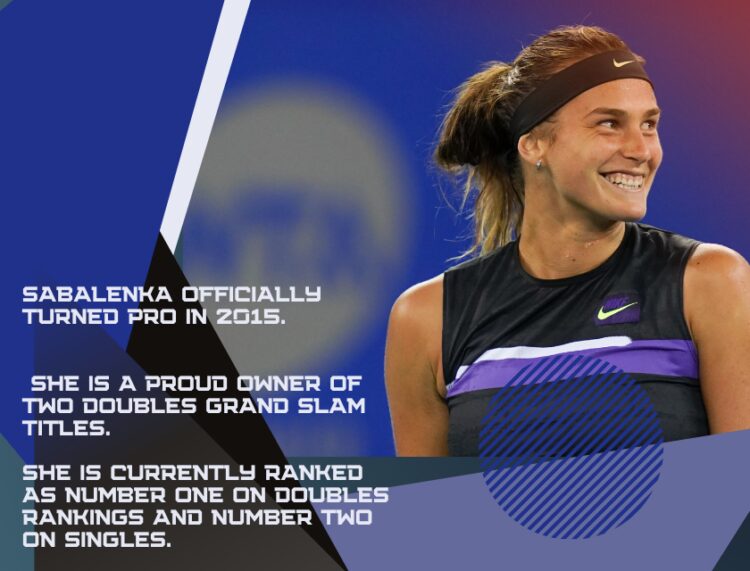 Aryna Sabalenka officially turned pro in 2015, although she played ITF Women's Circuit before she even started competing on the ITF Junior Circuit. Her first victory as a professional was in Istanbul in 2014, and the following season she won her first two titles in Antalya, and both were at the $10 thousand level.
By the end of the year, Sabalenka won a $25 thousand title, enough for her to crack the top 300 on the WTA list. In 2016, first place in Tianjin second in Toyota was enough for her to finish ranked number 137 in the world, which was, at the time, her career-high placement.
Sabalenka started slow and quiet in 2017 and did not win her WTA match until Wimbledon, where she defeated Irina Khromacheva in the first round. At Washington Open, she managed to defeat Lauren Davis, who was ranked 34th on the WTA list, and this was Sabalenka's highest-ranked opponent at the time.
Aryna played her first-ever WTA semi-finals at the Tashkent Open, and only several weeks later, she reached her first WTA finals at the Tianjin Open, where she faced her childhood hero and big tennis influence, Maria Sharapova.
She ultimately lost this game in two very close sets, but this performance paved her way to the number 76 rankings, which was the first time in her young career to crack the top 100. She won on Mumbai open by the end of the year, securing her number 73 ranking.
In 2018, she earned the title of 2018 WTA Newcomer of the Year, which credited her amazing performances throughout the season. To this day, Sabalenka did not win any singles Grand Slam titles; however, she is a proud owner of two doubles Grand Slam titles. Partnered with Elise Mertens, she won the 2019 US Open and the 2023 Australian Open. She is currently ranked as number one on doubles rankings and number two on singles.
Endorsements and Sponsorships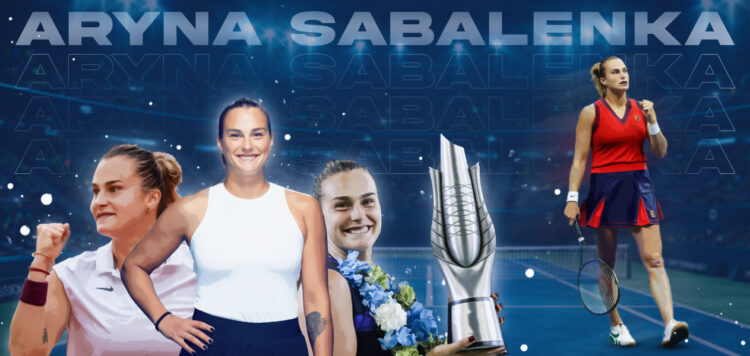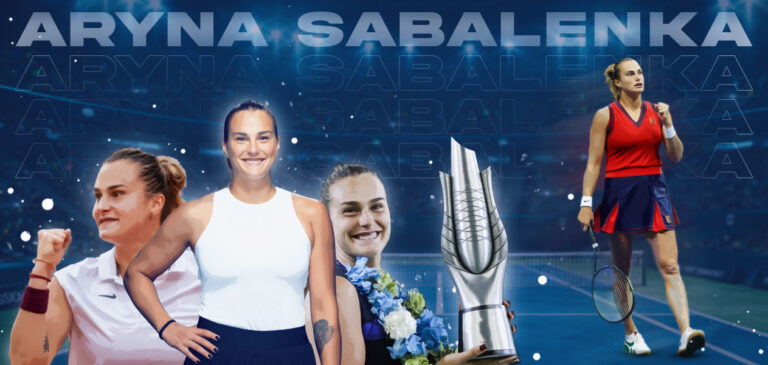 As Sabalenka climbed the WTA list, the big-time sponsors started taking notice of her work. She has been wearing Nike's clothing and footwear on the court since she started playing tennis professionally. Aryna promotes Nike's products on social media when she is off the court and takes part in their advertisement programs.
As far as her other tennis equipment, such as kit bags, string sets, and racquets, she exclusively uses Wilson gear. Since Aryna is well-known for her strong baseline play, powerful serves, and groundstrokes, Wilson gear compliments her game perfectly.
What Racquet Does Aryna Sabalenka Use?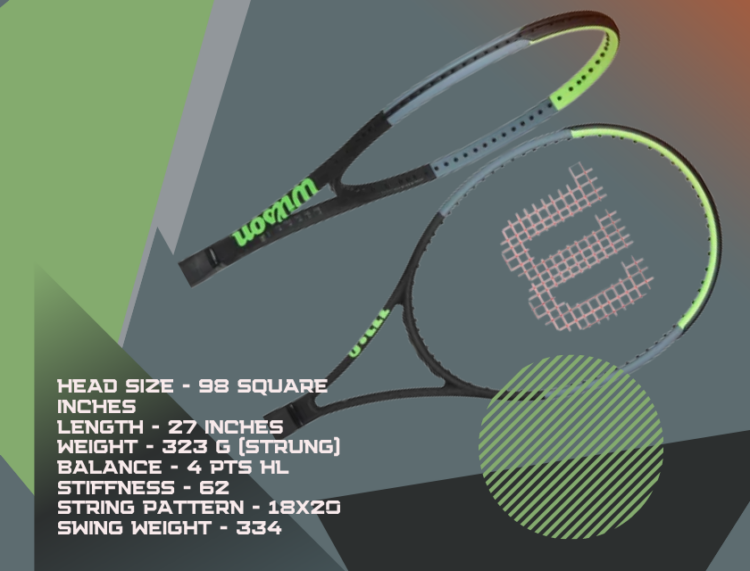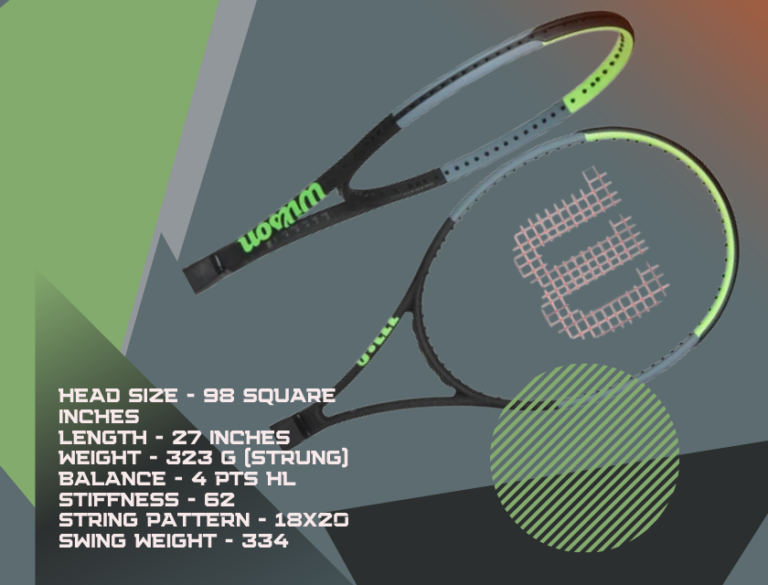 Aryna Sabalenka, similar to numerous professional players, plays with a customized racquet. She currently uses Wilson Blade 98 V7, and she strings it with Luxilon Alu Power 16L. Given the fact that she recently played on a very high level, it seems that racquet agrees with her technique and playstyle.
Wilson Blade 98 V7 specs
Head Size – 98 square inches
Length – 27 inches
Weight – 323 g (strung)
Balance – 4 pts HL
Stiffness – 62
String Pattern – 18×20
Swing Weight – 334
What Shoes Does Aryna Sabalenka Wear?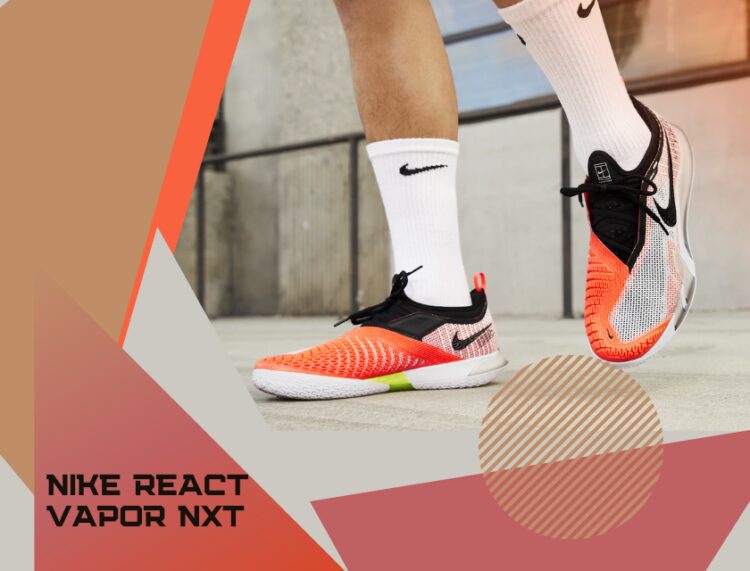 Sabalenka wears Nike React Vapor Nxt on the court. This all-court tennis shoe is lightweight and provides you with lots of stability. The shoe compliments Aryna's aggressive style of play perfectly, and it is fit for hard court sliding and fast-paced movement.
The midsole is very responsive, which helps in ankle alignment. The upper is very flexible and grants extra support with its full-length sleeve. It is excellent for sliding, even on hard courts, since it is built to withstand such force without compromising stability.
Aryna Sabalenka Quotes
"I expect better tennis than I played today. I just need to be calm on the court and just play my tennis and don't care about anything else."
"I cannot just come back after 1-4 and just lose two games like 40-15? Like, come on. What was the reason for coming back in this match?"
"The fight took place in a wonderful atmosphere. Many fans gathered on the court, and it came as a surprise to me. Some even shouted my name. Honestly, I was a little afraid to come here. Last season nobody liked me here because I screamed very loudly. Before me is the goal to win all the major."
"I remember one situation with Wozniacki. She was running and put all the balls in, and it was the longest point I've ever seen. It will be interesting."
Social Media
Aryna Sabalenka is active on social media, and you can find her on Instagram (@sabalenka_aryna) and Twitter (@SabalenkA).
References:
https://www.sportskeeda.com/tennis/aryna-sabalenka-net-worth