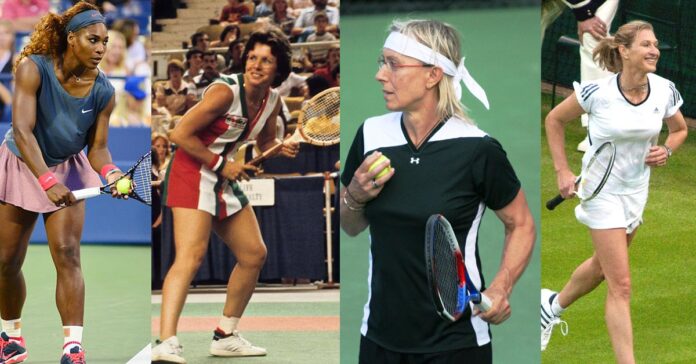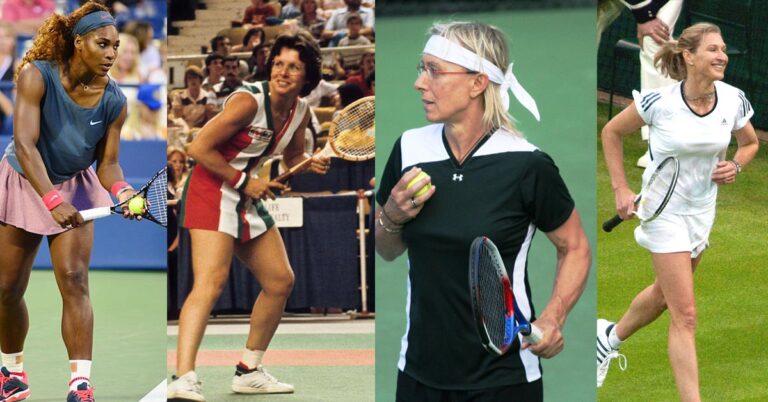 If you are a fan of tennis, you are already aware that there is no shortage of incredible and talented tennis players out there. This sport is, after all, one of the most popular ones in the world, with around 87 million people playing it around the globe. That is why distinguishing the best players out of the bunch is by no means an easy task.
Luckily, you don't have to spend days trying to pinpoint the best players out there all on your own! We put in the work and compiled a list of the top 20 greatest women's tennis players of all time so that you can have all of the info at your fingertips! Let's begin.
1. Serena Williams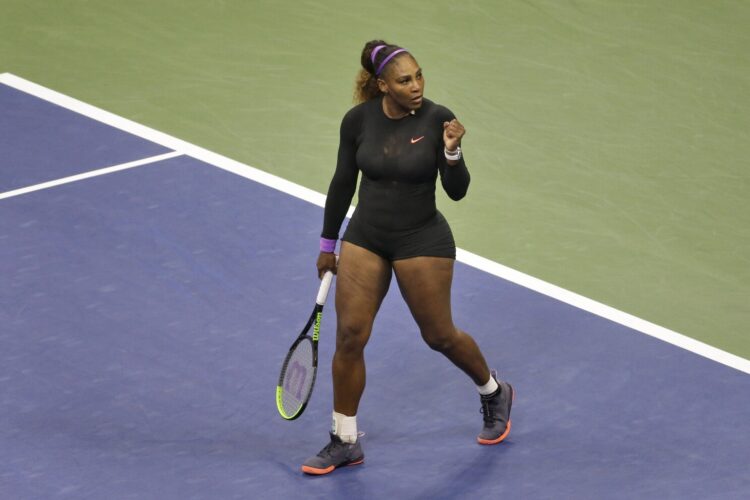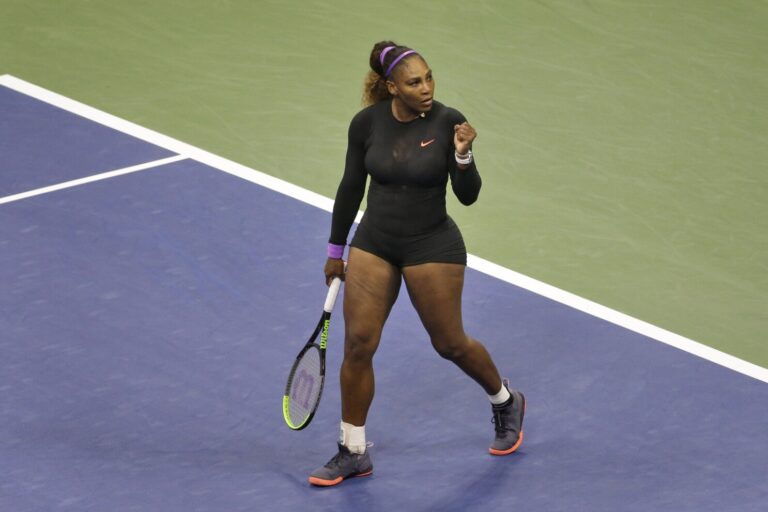 We have to start our list of the best female tennis players with Serena Williams. Williams is, without a doubt, the most well-known and powerful woman to play tennis to date. She was born in 1981 and turned professional in 1995.
Williams was couched by her parents, Richard Williams and Oracene Price. The first major singles title she won was at US Open in 1999. Serena's sister, Venus Williams, first stepped onto the scene and wowed the audience with her tennis skills. That was when their coach and father, Richard, warned the crowd about Serena, saying she will be even better, that she will "be the best there ever was". We can't say he was wrong.
The Williams sisters have won 14 Grand Slam Doubles titles together, and with her 23 Grand Slam titles, Serena owns the Open Era record for Grand Slam singles titles by a tennis player. Serena Williams also holds the most combined major titles in singles, doubles, and mixed doubles among active players, with 39:23 in singles, 14 in women's doubles, and two in mixed doubles. She was the world's highest-paid female athlete in 2016 and is the highest-earning female athlete of all time.
2. Steffi Graf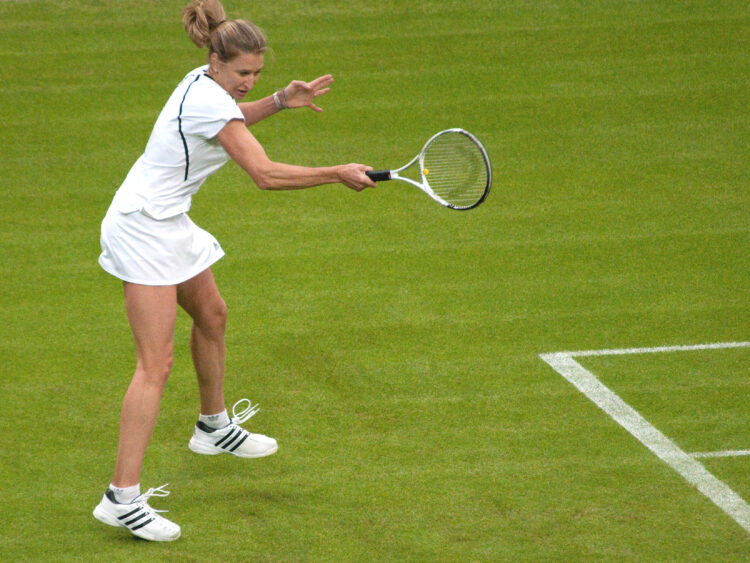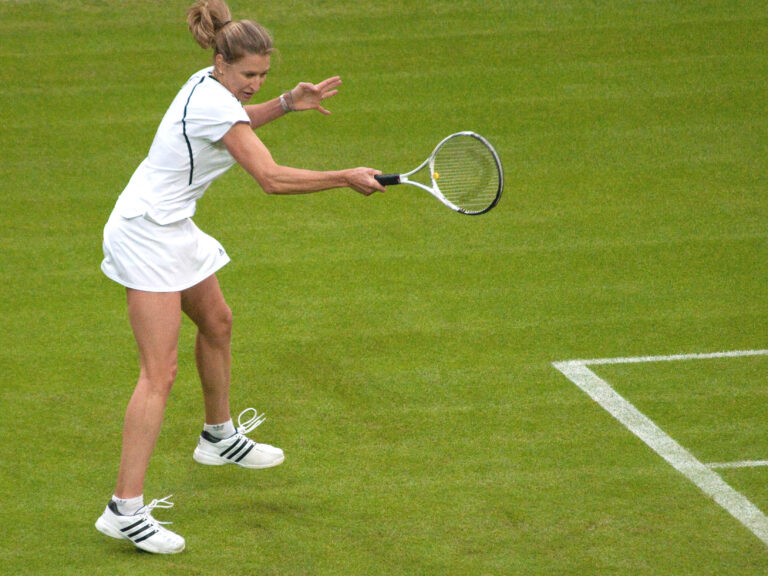 Stefanie Maria Graf is a former German professional tennis player born in 1969 in Mannheim, Germany. Graf turned pro in 1982, and she was one of the best female tennis players out there during her 17-year long career.
Graf won 22 major singles titles and was ranked world #1 for 377 weeks. In 988, she managed to win all four Grand Slam singles titles, as well as the Olympic gold medal, which made her the first-ever tennis player to achieve the Golden Slam. Graf is also the only tennis player that managed to win each major at least 4 times. Yes, including both female and male players.
Ever since the late 1980s to the mid-1990s, she was considered the greatest female tennis player of all time. Graf retired in 1999, but even then, she was still ranked as #3 in the world. She won a total of 22 Grand Slams and 107 total singles titles, which makes her career one of the most outstanding out there.
Many people believe that Graf would be considered the number one greatest female tennis player to this day had it not been for the insanely talented and skilled Serena Williams. Be that as it may, both of these players managed to reach insane goals and build careers that people will talk about for a long, long time.
3. Martina Navratilova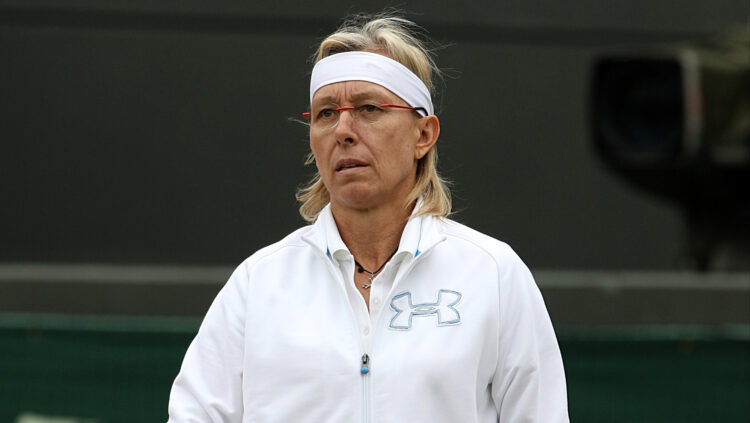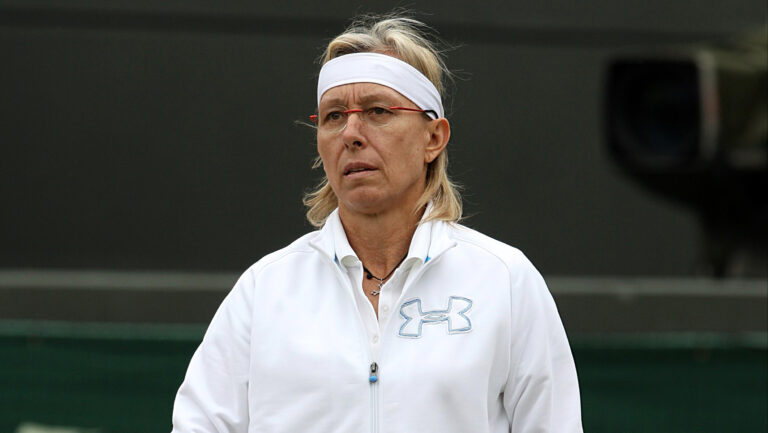 The next one on our list of the greatest women's tennis players of all time has to be Martina Navratilova who was one of the top competitors in the sport in the late 70s and throughout the 80s. She's a professional tennis player and a coach born in Prague in 1956 who turned professional in 1974. She has won eighteen Grand Slam singles titles, 31 major women's doubles titles, and ten major mixed doubles titles. Navratilova holds a total of 59 major titles, marking the Open Era record for the most Grand Slam titles won by a single player.
Many people consider her to be one of the greatest doubles players ever and believe she has the best serve-and-volley game that women's tennis has ever seen. The first professional singles title Navratilova has won was in Orlando, Florida, in 1974, while she claimed the last major title at the 2006 US Open, only a few weeks before turning 50 years old.
She is the only player in history to hold the top spot in both singles and doubles for more than two hundred weeks. Martina Navratilova has also won the women's singles title at Wimbledon 9 times, and she was also the Women's Tennis Association's world #1 in singles for 332 weeks.
4. Margaret Court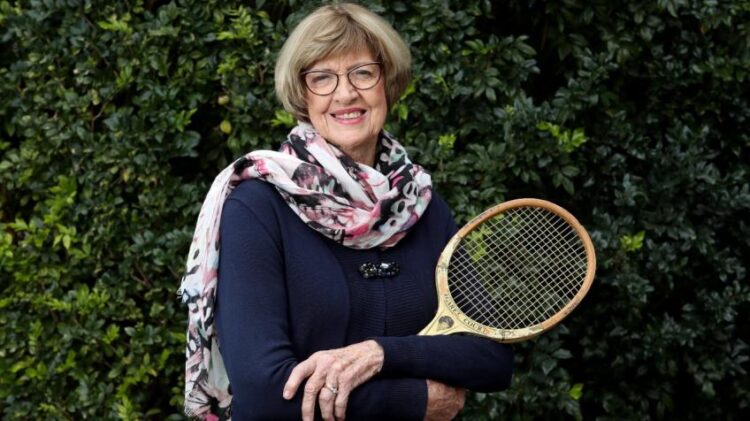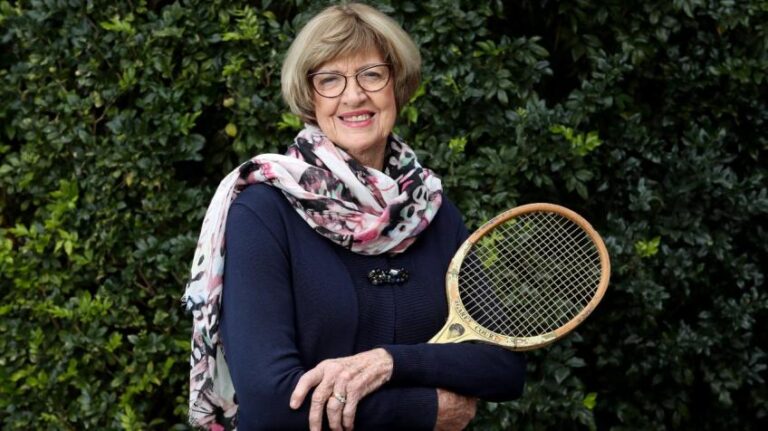 Margaret Court, born in Albury, New South Whales in 1942, is a legendary Australian tennis player. Court started playing tennis when she was only 8 years old, and by the time she was 18, she managed to win the first of seven consecutive singles titles at the Australian Championships. She turned pro in 1960 and has since claimed a record 24 Grand Slam singles titles. No one has yet managed to surpass this number, not even Serena Williams who continues to try to tie that record.
A lot of experts consider Court to be the best female tennis player of all time due to the number of her titles, which include her 19 doubles and 19 mixed doubles titles. She is a player with a record number of Major titles—a whopping 64. Margaret Court is also the first female player in the Open Era to win the singles Grand Slam in 1970, and one of two women to win a Grand Slam in mixed doubles (she won it twice). When Court managed to win the French and US Championships in 1962, she became the first Australian tennis player to win a Grand Slam tournament abroad.
5. Chris Evert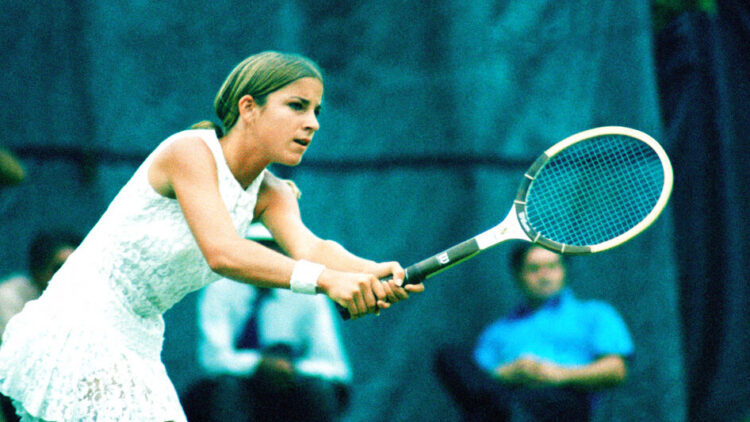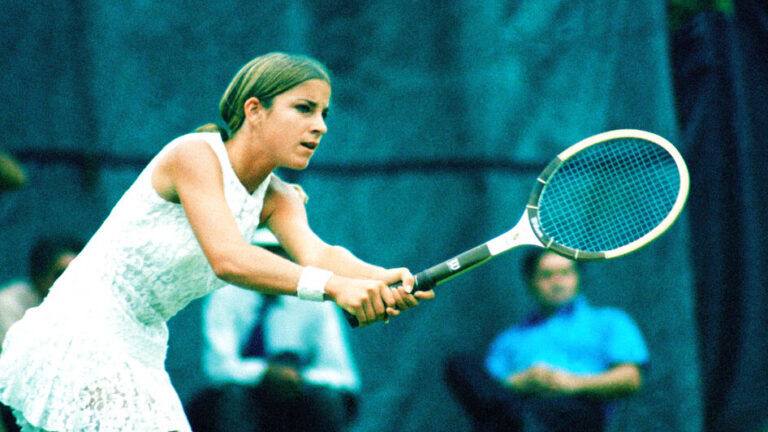 In the 1970s when tennis started gaining enormous popularity in the U.S., Chris Evert was the star player. Evert was born in Florida in 1954, and she turned pro in 1972. She started taking tennis lessons when she was only 5 years old and made her debut at her first Grand Slam tournament at 16.
Although she did not look too intimidating, she was a force to be reckoned with. She reached the most Grand Slam singles finals with 34 and won 18 of them, including every major at least twice. There is no shortage of Evert's records that stay unbroken, including her 34 Grand Slams one.
In Grand Slam women's singles play, she won a record 7 titles at the French Open and a co-record 6 championships at the US Open (tied with Serena Williams). Evert was also a president of the Women's Tennis Association for 11 years. Even though she was a runner-up at the Wimbledon and the French Open in 1973, she came back the following year and won both events. Evert won her second French Open and the first of four straight US Open titles in 1975.
6. Monica Seles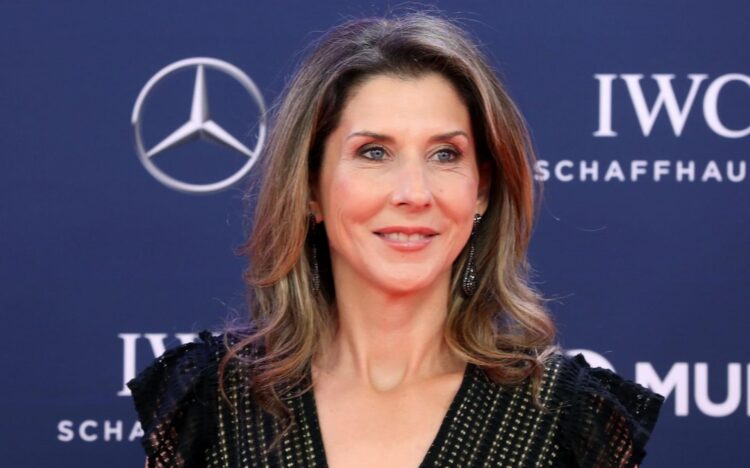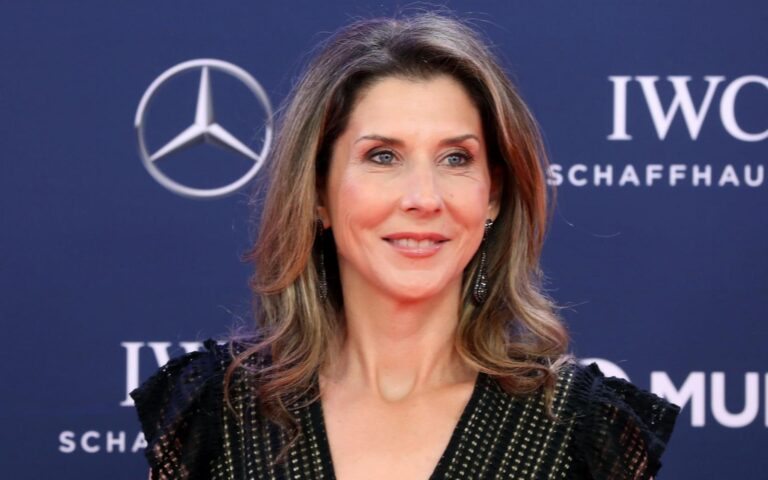 Monica Seles is a female tennis player that had perhaps the most potential to become the greatest of all time, but, sadly, horrific circumstances got in the way of that.
Seles was born in Novi Sad, Serbia, in 1973. She turned professional in 1989 and retired in 2008. With her unique and extremely efficient playing style—two-handed groundstrokes on both sides—she took the tennis world by storm. She managed to win nine Grand Slam singles titles during her career. Eight of those won while representing Yugoslavia and the last one while representing the United States. At only 16, Seles became the youngest French Open champion.
During 1991 and 1992, she maintained her position as world no. 1. Unfortunately, the following year, a terrible event took place on the court. A crazed and deranged fan attacked Seles on the court and stabbed her in the back with a 9-inch long knife. Although she did manage to recover and come back two years later, as well as claim a victory at the Australian Open in 1996, she was never able to produce her best form the way she used to before.
With that being said, many experts and historians believe that Monica Seles would have been the greatest player of all time had she not been injured the way she was. In any case, she did manage to build an outstanding career and showcase her talent and incredible tennis skills that people will always remember and talk about.
7. Billie Jean King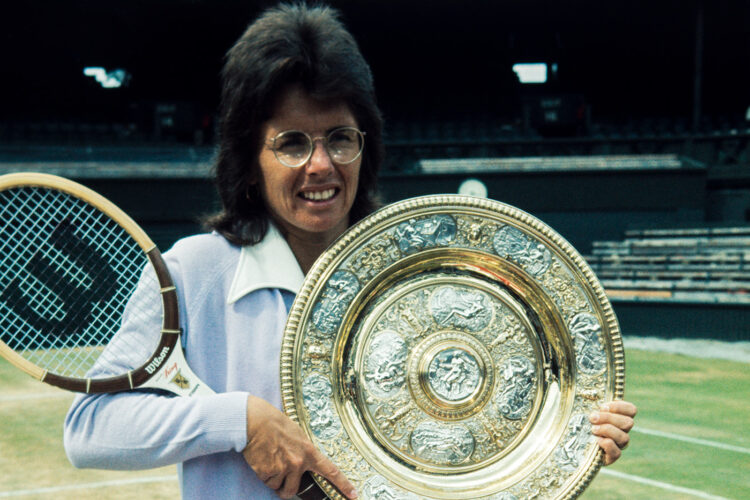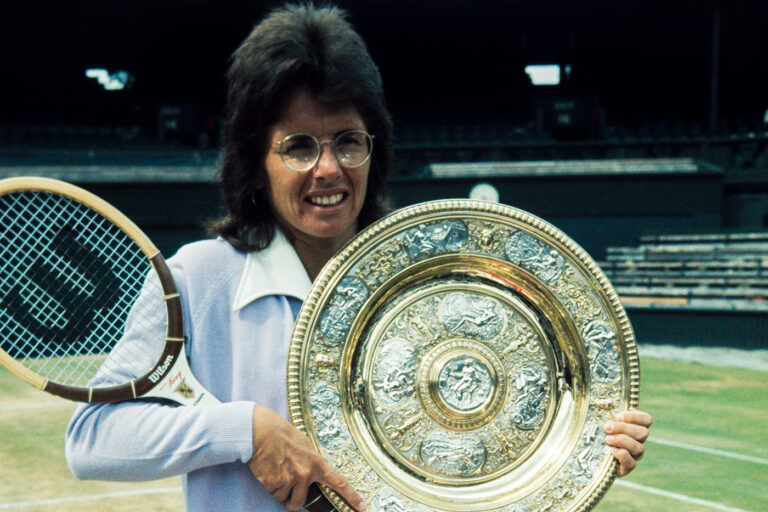 Since we are talking about the greatest women's tennis players in this article, Billie Jean King, who was a pioneer for gender equality, might be one of the most relevant players to mention, if not the most relevant. It goes without saying that mentioning the woman who has dominated women's tennis from the mid-1960s to the mid-1970s is of utmost importance.
As an advocate for gender equality, Billie Jean King has left an incredible mark and brought about one of the monumental moments in women's sports. The thing that most people will remember when mentioning Billie Jean King is her participation in the legendary "Battle of the Sexes". King competed against Bobby Riggs and grabbed her victory, personifying women's equality in sports along the way.
During her career, she won a total of 39 Grand Slam titles, including 12 in singles, 16 in women's doubles, and 11 in mixed doubles. With her incredible and aggressive playing style, she essentially owned Wimbledon for almost a decade in the late 90s, and she managed to win the title six times. The only title that has eluded her in women's doubles was the Australian Open.
8. Venus Williams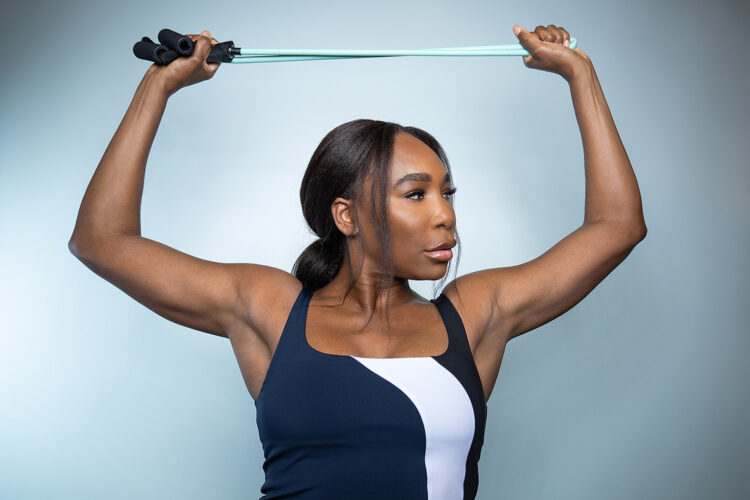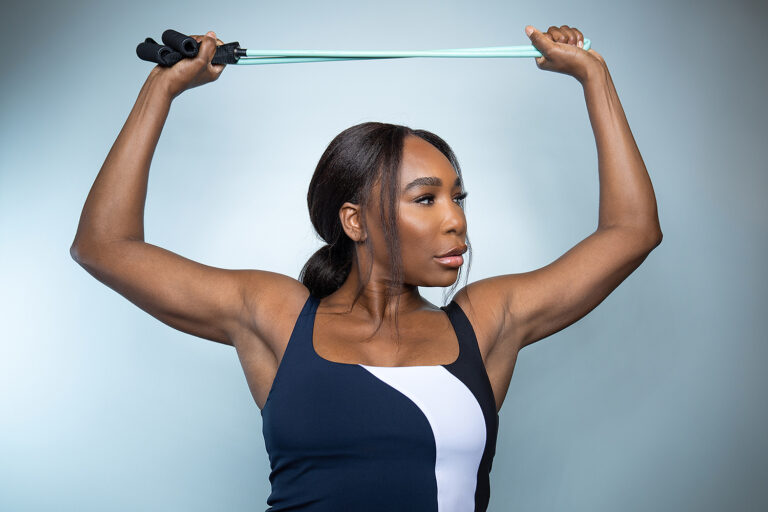 Venus and Serena Williams are possibly the best and most well-known siblings in sports history. Although Serena has taken her rightful place as the number one greatest women's player of all time on our list, Venus is also incredibly successful and skilled. If the circumstances were different, she might have had even more titles and success to her name. However, since she had to compete against her sister, Serena, in the nine Grand Slam finals, the outcome was different. She did manage to win two of those nine titles, though.
Venus Williams was excellent on grass courts, which she proved by winning five Wimbledon championships. She also won a couple of titles at the US Open on two different occasions and claimed the Olympic singles gold at the Sydney Olympics in 2000.
Many people and experts believe that Venus and Serena brought about a new era of power and athleticism in women's professional tennis. Venus has an aggressive and assertive playing style that helped her win on more than one occasion. She had some difficulties when she endured certain injuries back in the day, but that didn't stop her from claiming her several Grand Slam victories. In 2002, Venus Williams managed to claim her world no. 1 status for the first time, which she managed to do three times during her career.
9. Justine Henin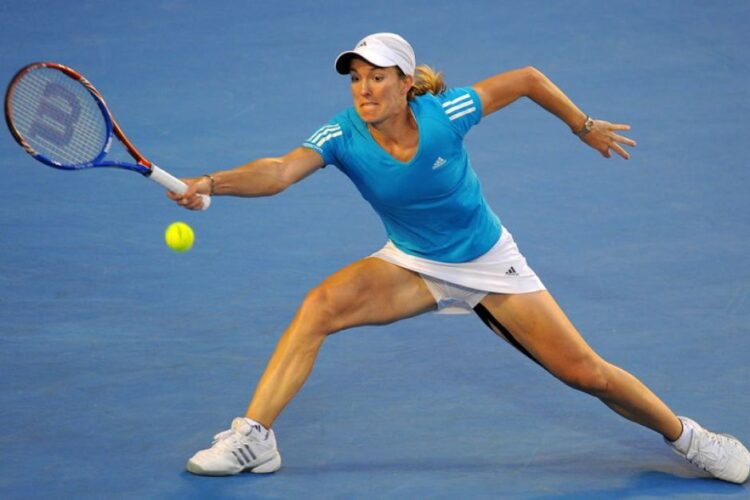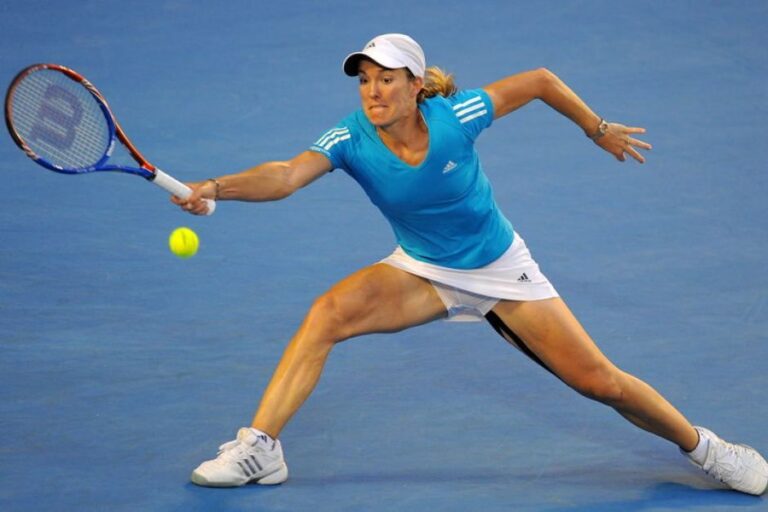 Justine Henin is a Belgian professional tennis player born in 1982 in Liège, Belgium. Henin is known as one of the most athletic women players to date. She was also one of the last players to use a one-handed backhand, and due to her elegant but powerful stroke, she was often compared to Federer.
Henin turned pro in 1999 and helped establish her country, Belgium, as a leading force in women's tennis. She is only 5'5" tall and has a fairly small stature, but that doesn't mean she isn't a vicious and powerful opponent. She packs a powerful punch and has one of the most incredible one-handed backhands ever seen. Some experts claim that her outstanding one-handed backhand is the primary reason for the success she had, while others emphasize her mental and physical toughness, footspeed, and footwork. Whatever the case may be, the fact remains that she has claimed 43 titles during her career, which earned her a spot in our list of the greatest female tennis players of all time.
Although Henin had a lot of success during her career, she had to retire in 2011 because of her chronic elbow injury. She is the first Belgian tennis player inducted into the International Tennis Hall of Fame and is considered one of the best female players out there.
10. Evonne Goolagong Cawley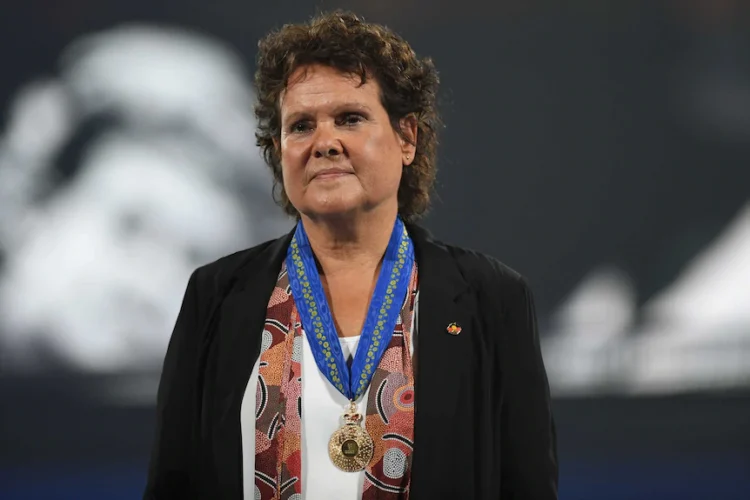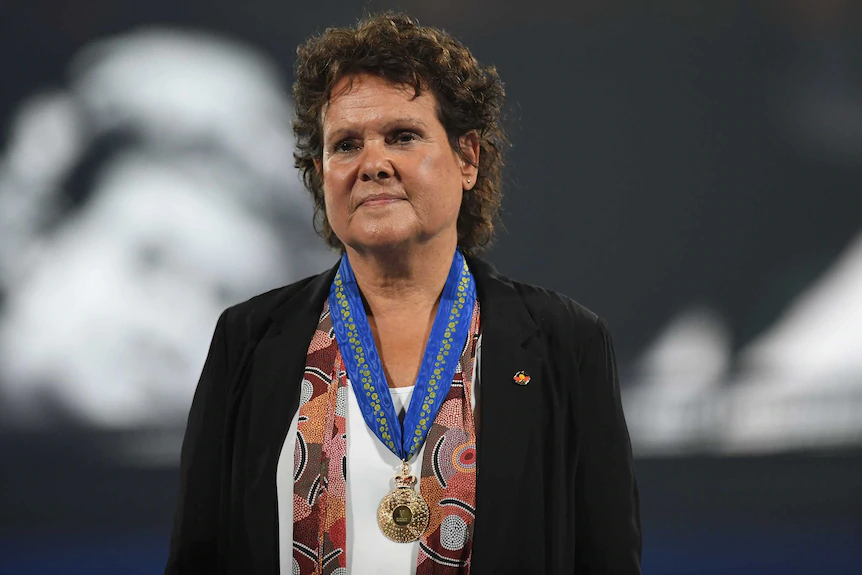 In the 1970s and early 1980s, Evonne Goolagong Cawley was one of the leading tennis players that dominated the court. She was often overlooked since she played in the Open Era when there was no shortage of outstanding players, including Everett and Navratilova. However, Cawley was one of the first players to start winning consistently.
Evonne Goolagong Cawley is best known for her runs at the Australian Open, but during her career, she has claimed seven Grand Slam titles and won the French Open singles at only 19. What's amazing about Evonne is that she is the first mother to claim a victory at Wimbledon in 66 years. She gave birth to her daughter in 1977 and won the title in 1980. She lead Australia to Fed Cup titles on three different occasions and won four times at the Australian Open. During her amazing career, she collected a total of 86 singles titles and played in 17 Grand Slam singles finals, which is a period record for all players, male and female included. The only title she never won was the US Open.
11. Martina Hingis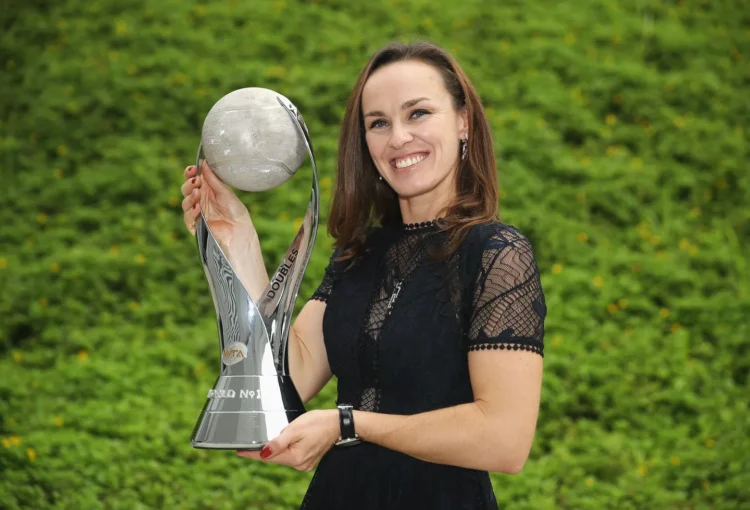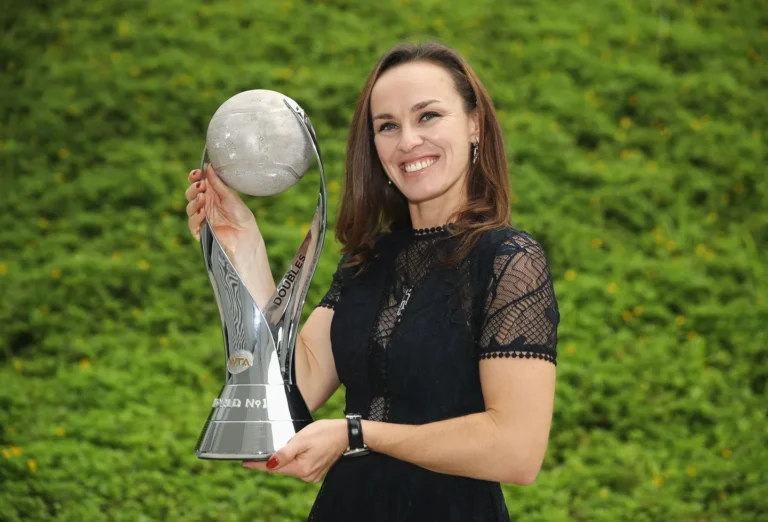 Martina Hingis is a Swiss tennis player born in 1980 in Košice, Czechoslovakia. She was a teenage tennis sensation since she won her first Grand Slam in doubles when she was only 15 years old. At 16, she won her first Grand Slam in singles as well, taking the Australian Open home.
Hingis was the first Swiss tennis player to win a Grand Slam and grab the no. 1 ranking. Although not the most physically imposing player, she definitely managed to make a name for herself and win even 43 career titles. During the 1990s, she set a series of "youngest-ever" records by becoming the youngest-ever Grand Slam champion and world No. 1. She maintained her singles world No. 1 ranking for 209 weeks.
With 5 Grand Slam singles titles, 13 Grand Slam women's doubles titles, and 7 Grand Slam mixed doubles titles, Hingis claims a total of 25 major titles. She was forced to temporarily withdraw from playing in 2003 due to ligament injuries in both ankles. At that point, she had already won 40 singles titles and 36 doubles titles and was proclaimed the highest-paid female athlete in the world for five consecutive years, according to Forbes.
12. Maria Sharapova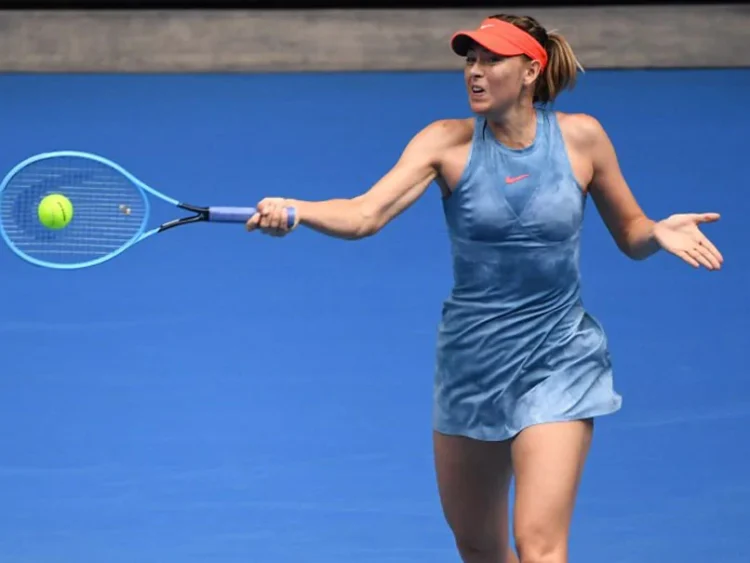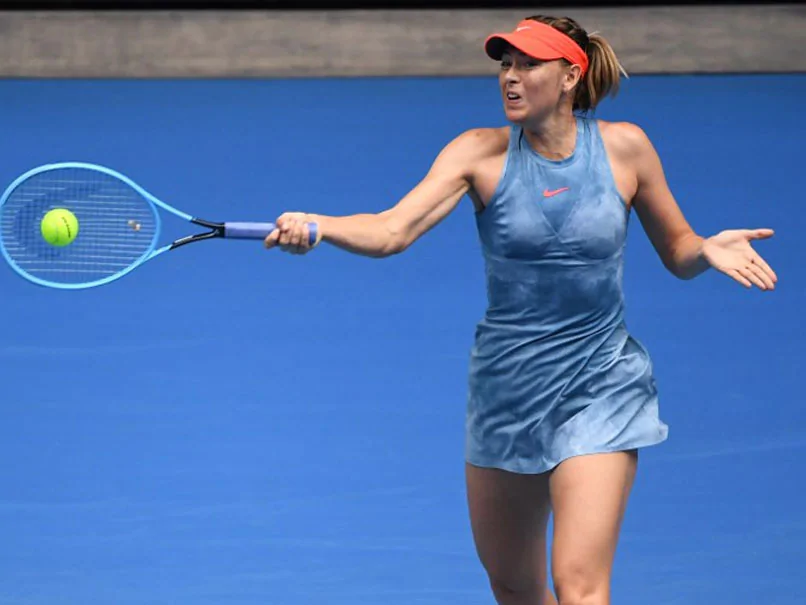 Apart from the Williams sisters, Maria Sharapova is one of the defining players of her generation. She's a Russian tennis player born in 1987 who turned pro in 2001.
Sharapova won her first Wimbledon title when she was only 17 years old, which made her an international icon. She ranked world No. 1 in singles for 21 weeks, and she is the only Russian player to achieve the career Grand Slam. The first time she became world No. 1 was in 2005 at the age of 18, and she was the first Russian player to top the singles rankings.
Sharapova has won 36 titles in total, including five major titles—one at the Australian Open, US Open, and Wimbledon, and two at the French Open. There was a lot of controversy and issues when she failed a drug test in 2016 by testing positive for meldonium (a banned substance). This resulted in a suspension that should have lasted for two years but was later reduced to 15 months.
With her powerful strokes and serve, she can dominate the court like no other, which earned her a spot on several "best tennis players of all time" lists, including the "100 Greatest of All Time" by Tennis Channel.
13. Lindsay Davenport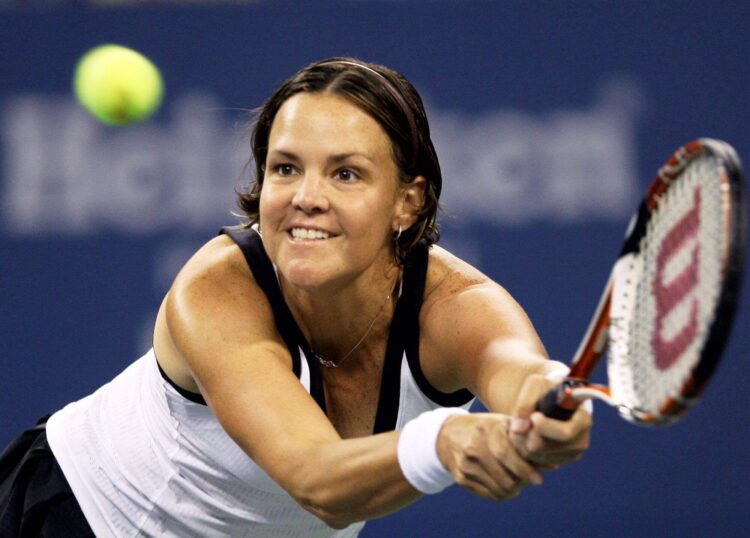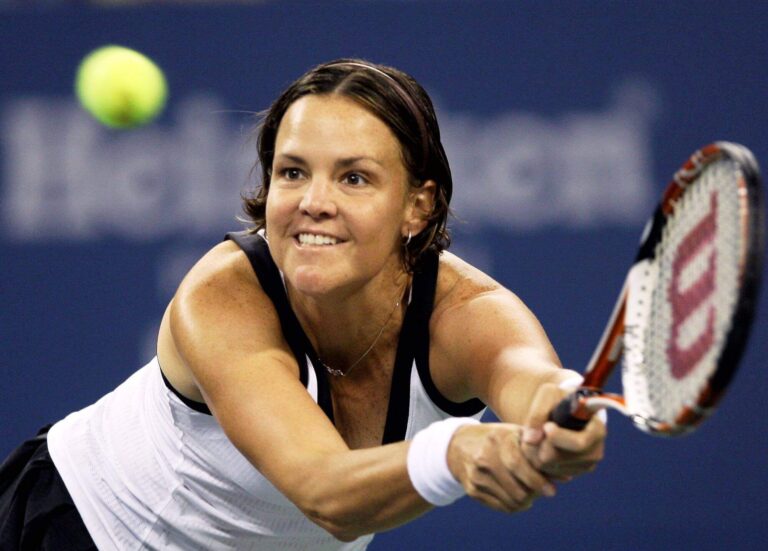 Lindsay Davenport, born in 1976 in California, U.S., was at the top of the game for quite some time. She turned pro in 1993 and retired in 2010. Although she was often overshadowed by some of the more popular players at the time, Davenport has built a solid career and managed to maintain her world No. 1 status for 98 weeks. She was best known for her powerful and consistent groundstrokes that she relied on to help her win.
Davenport won 38 WTA Tour doubles titles, which include three Grand Slam titles and three WTA Championships. Some of her most notable wins include her 55 WTA Tour singles titles (three Grand Slam titles at the Australian Open, the Wimbledon Championships, and the US Open, the gold medal at the Summer Olympic Games in 1996, and the WTA Championships.
She was inducted into the International Tennis Hall of Fame in 2014 and ranked the 29th-greatest player (male or female) of the preceding 40 years by TENNIS Magazine in 2005.
14. Jennifer Capriati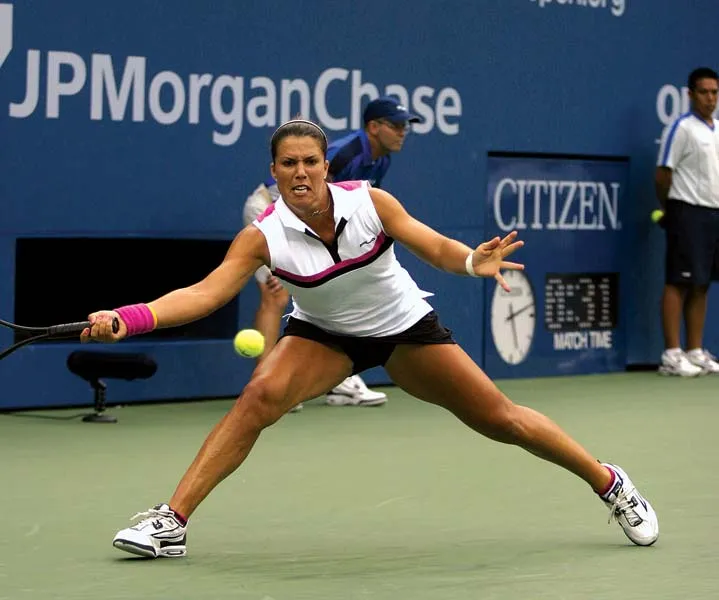 We have to mention one of the best-known child stars when it comes to tennis—Jennifer Capriati. Capriati, born in 1976 in New York, managed to reach the top 10 in the rankings when she was only 14 years old. That made her the youngest ever player to reach the top 10 rankings. She turned professional in 1990, and, at the beginning of her career, she managed to set various youngest-ever records.
As is the case with many people who became famous early in their life, Capriati also had a troublesome period. She was arrested for shoplifting and possession of drugs during her 14-month break from competitive tennis. However, she did not let this tarnish her career. On the contrary, she came back stronger and fought to win numerous other titles, including the Australian Open and the French Open, as well as make the semifinals of all four grand slams. In 1999, Capriati regained the top-20 ranking and went on to compete against Martina Hingis at the 2001 Australian Open. She defeated Hingis and became the lowest-seeded player ever to win the championship. That same year, she won the French Open and claimed the WTA No. 1 ranking.
15. Kim Clijsters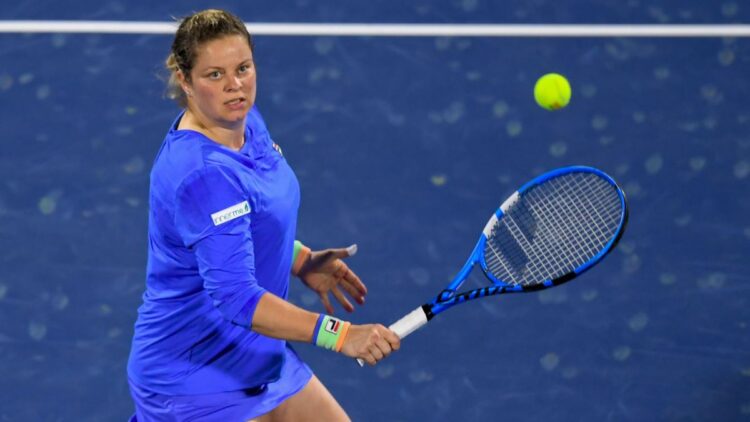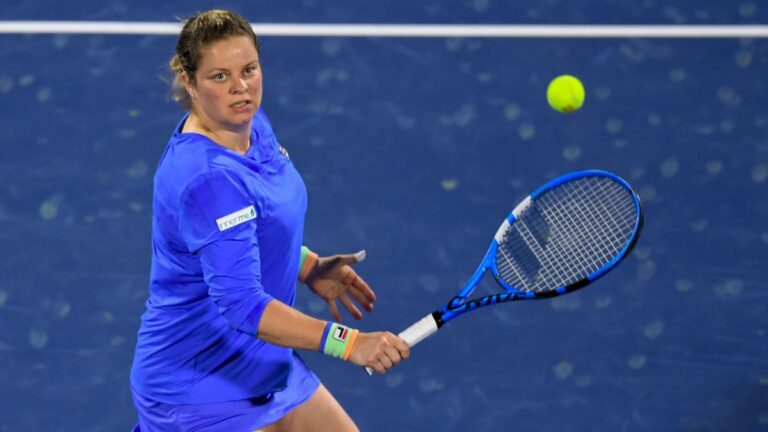 Kim Clijsters is another Belgian professional tennis player who deserved a spot on our list of the greatest women's tennis players of all time. She, alongside Justine Henin, helped establish Belgium as the leading force in women's tennis. Clijsters was the first Belgian tennis player to attain the No. 1 ranking. She managed to claim 41 singles titles and 11 doubles titles on the WTA Tour, of which she was a winner on three different occasions.
Clijsters was a champion at all four Grand Slam tournaments, won the US Open and the Australian Open in singles, as well as Wimbledon and the French Open in doubles. By winning three consecutive appearances at the US Open, Clijsters' success at majors has been highlighted.
What shocked the tennis world was the Clijsters' decision to retire in 2007 when she was 24 years old. She reached the top when she won her first Grand Slam, so this decision was confusing to a lot of people.
However, Clijsters has apparently enjoyed her time off. She got married and gave birth to a daughter, after which she decided to come back to the tennis world in 2009. Her comeback paid off because she then won three additional Grand Slam titles and managed to reach new heights, which she wouldn't be able to do had she stayed in retirement.
16. Amelie Mauresmo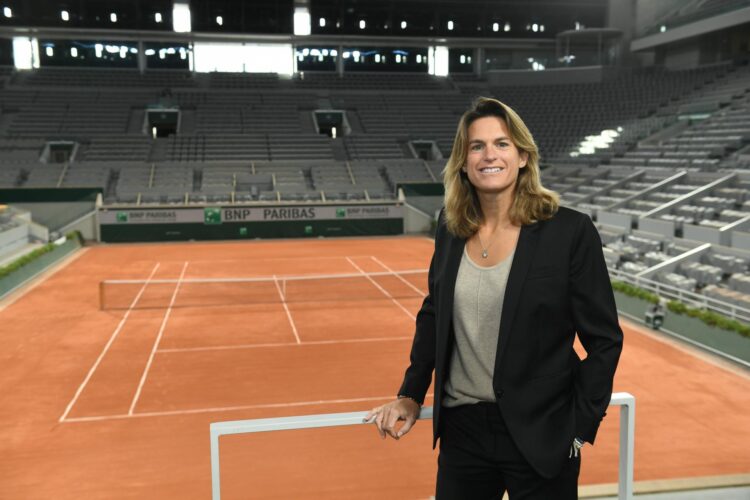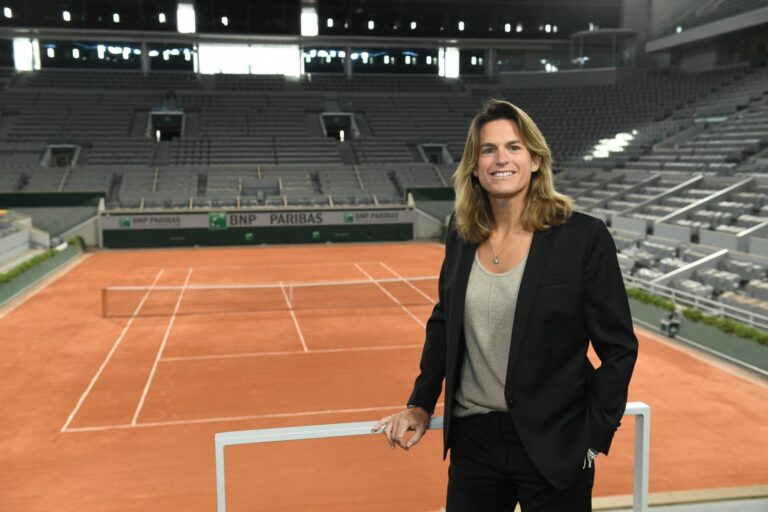 Many people and fans of tennis claim that Amelie Mauresmo is one of the most underrated women's tennis players of all time. Although she might not be as popular as some of the other names on our list, she is definitely very skilled and, during her career, she posed a serious Grand Slam threat.
With an elegant but powerful playing style, she was a force to be reckoned with. Mauresmo's strong one-handed backhands and netplay helped her win not one but two Grand Slams in 2006. Although her career lasted for good 15 years, she decided to retire in 2009. She moved on to become a coach for different WTA and ATP players. In 2015, she was inducted into the International Tennis Hall of Fame.
17. Tracy Austin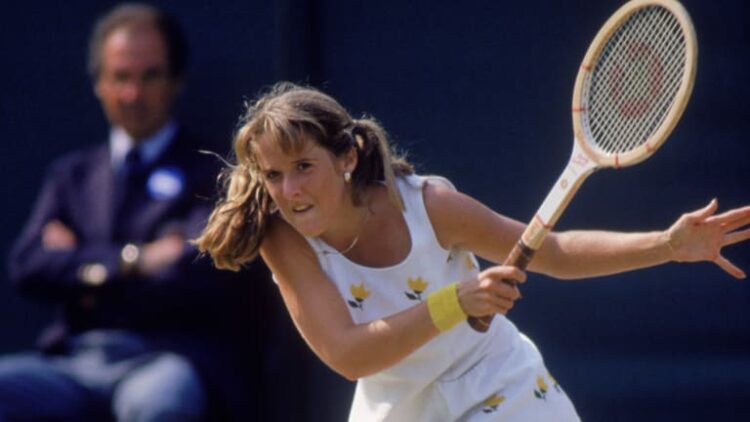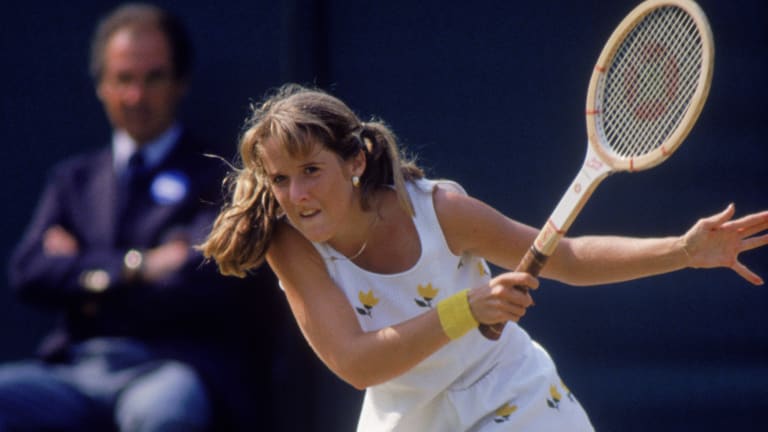 What Tracy Austin managed to accomplish both on and off the court was remarkable. Austin was born in California in 1962, and she turned pro in 1978. A year after turning professional, she managed to win the US Open at only 16 years of age.
However, that is not the only Grand Slam title. In 1980, she won the mixed doubles title at the Wimbledon Championships and the women's singles titles at the 1981 US Open. Those were the only titles she won due to unfortunate circumstances and injuries. She was injured in a car accident, among other incidents, which likely got in the way of her thriving in the tennis world as she probably would have.
Although her career had to be cut short due to these incidents, she certainly left her mark and earned her spot on our list. Austin won 30 singles titles during her career and was inducted into the International Tennis Hall of Fame at the age of 29.
18. Virginia Wade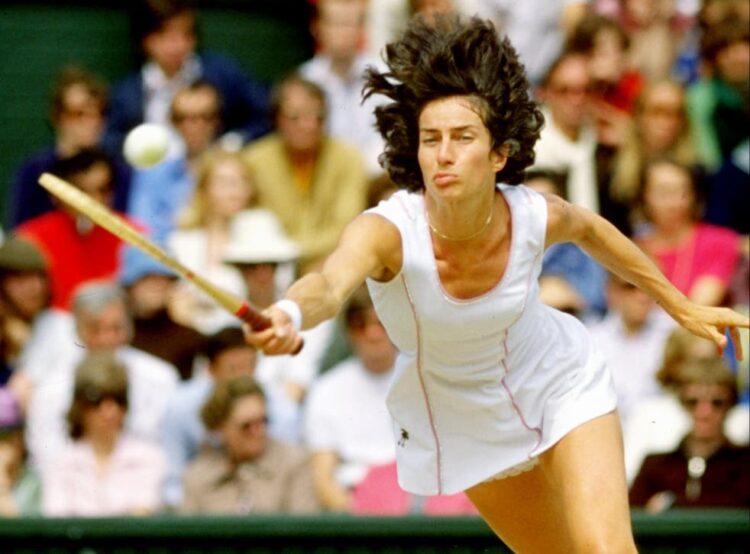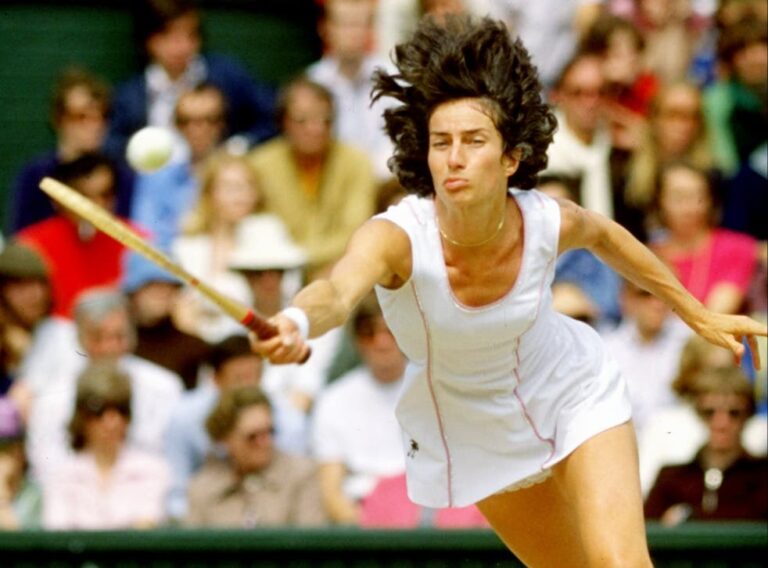 Since tennis is a sport that originated in England, it's only fitting we mentioned one of the best British tennis players—Virginia Wade. She was born in 1945 and turned professional in 1968. One of Wade's biggest accomplishments is that she's the only British woman to win all four majors. To add to the list, she was also ranked as world No. 2 in singles and world No. 1 in doubles.
Additionally, she was the most recent British player to win a major singles tournament (until Murray won the US Open in 2012) and the most recent British woman to win a major singles title, until Raducanu won the US Open in 2023. Wade retired in 1986 after which she went on to coach and work as a tennis commentator and game analyst.
19. Simona Halep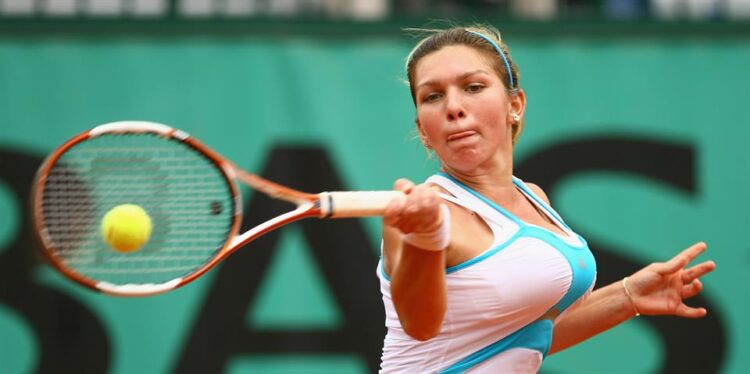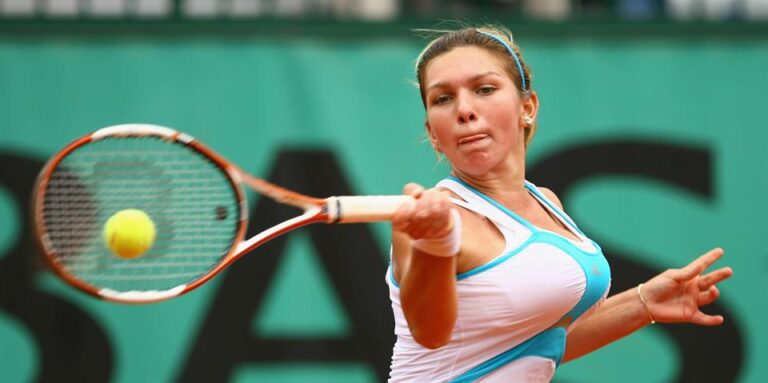 The next one on our list is one of the most consistent players on the women's tour in tennis history—Simona Halep. Halep is a Romanian tennis player born in 1991. She was world No. 1 for 64 consecutive weeks, which ranked her 11th in the history of the WTA rankings. She was also ranked in the top 10 for 373 consecutive weeks from 2014 through 2023, which is the eighth-longest streak in WTA history.
Halep managed to win two Grand Slam singles titles so far, including the French Open in 2018 and the Wimbledon Championship in 2019. She has a total of 23 career titles, and she is the third Romanian female player to be in the top 10 of the WTA rankings. After Ruzici, Halep is the second Romanian woman to win a Grand Slam singles title. For two consecutive years, she was the WTA Most Popular Player of the Year. People often refer to Halep as one of the best returners on the WTA Tour.
20. Jana Novotna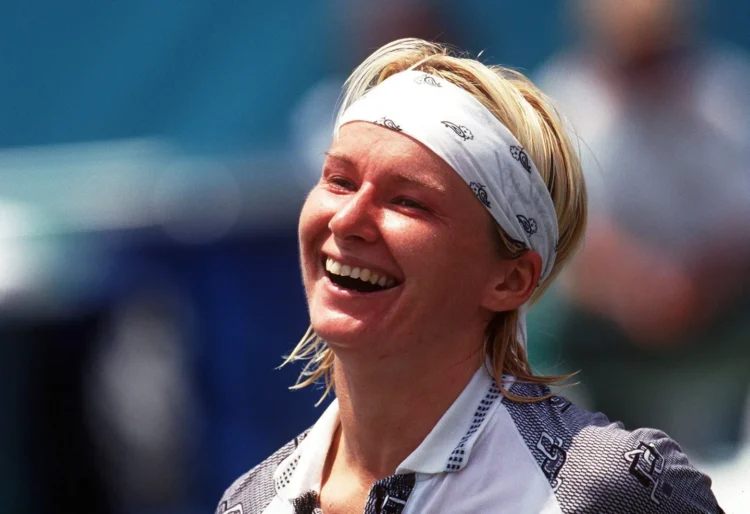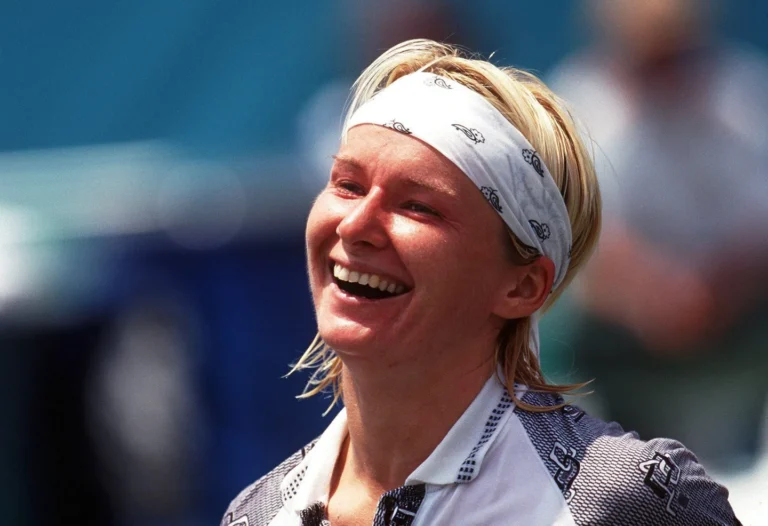 We'll conclude our list of the top 20 greatest women's tennis players of all time with a player with an increasingly rare style of play among women during her career—Jana Novotna. Novotna was born in 1968 in Brno, Czechoslovakia. She turned pro in 1987, and she was a very skilled and talented player who managed to win 24 career titles during her career.
The moment of success for Novotna was when she claimed the women's singles title at the 1998 Wimbledon. She was a runner-up in 3 previous Grand Slam tournaments. She also managed to win 12 Grand Slam women's doubles titles, four Grand Slam mixed doubles titles and three Olympic medals. Novotna maintained her No. 1 ranking in doubles for 67 weeks. She retired from the professional tour in 1999 after she had won 104 titles in total (24 in singles, 76 in women's doubles, and 4 in mixed doubles). In 2005, Novotna was inducted into the International Tennis Hall of Fame.