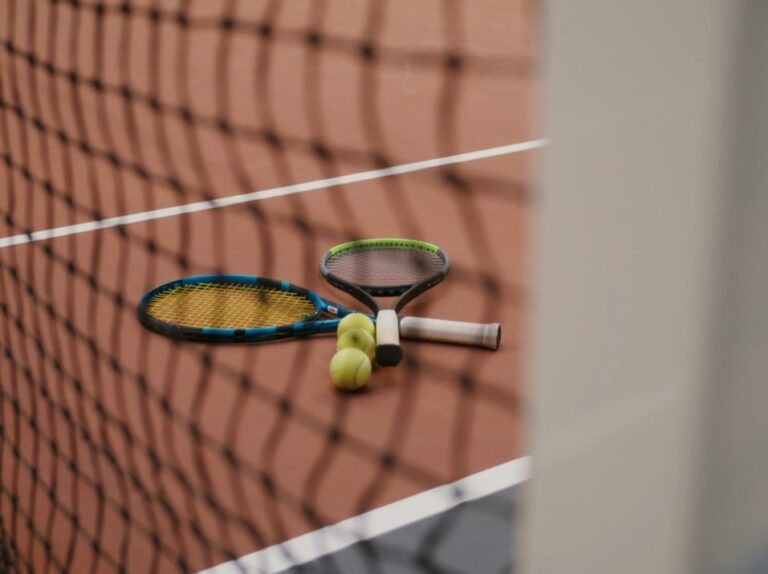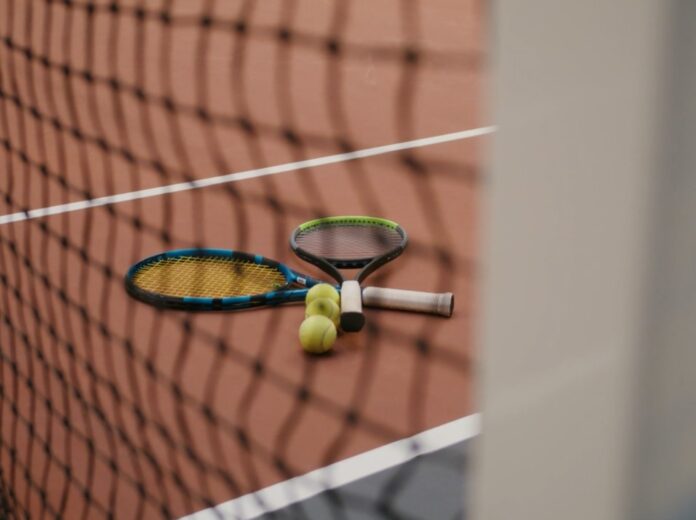 Tennis enthusiasts already understand how exhilarating it can be to watch the sport. But did you know you might make money from your love of tennis? Yes, there are numerous original ways for tennis fans to generate money.
Furthermore, there are several ways to generate money. You might engage in sports-related activities or investigate business alternatives that use your fan knowledge. Even online jobs that allow you to work from home are available.
Here are some strategies to get money straight away are listed below:
1. Betting
Betting is an option for those who like to take risks and have some extra cash. It can be fun to make money while watching your favorite players compete. You need to research the teams beforehand and strategize how to place your bets to increase your chances of winning.
Moreover, betting on tennis matches can be quite profitable if done correctly. You must monitor the odds, study player form, and performance history, and research various markets. If you want to start betting and learn more about betting, you can follow this site.
2. Write About Tennis for Blogs/Websites
One of the best ways for tennis fans to make money is by writing about their favorite sport. It could be your perfect job if you are passionate about writing and deeply enjoy the game's nuances.
You can start by pitching your article ideas to established blogs or websites specializing in sporting news and events.
Additionally, you could create your website and blog about the game. You can also find employment by responding to job postings online that offer opportunities to write about tennis-related topics.
3. Host Tennis Gatherings and Events
Hosting tennis-related get-togethers and events is another fantastic method for tennis enthusiasts to earn money. You may utilize your enthusiasm for the game to bring people together and earn additional money. You may plan or support a gathering like a competition or sporting event. Even selling tickets for private "meet and greet" occasions with celebrities is an option.
These occasions allow you to earn money while participating in your preferred sport. You may also provide value by offering these meetings with food, drink, goods, or other services. It's a fantastic opportunity to combine your love of tennis with a successful side business.
4. Become a Tennis Coach/Instructor
If you know the sport, you might utilize your skills as a coach or instructor to get money. You can provide private lessons to people who want to develop their abilities. You may also do group exercises at local parks or gyms. You may also instruct folks from all around the world as an online instructor.
This job is an excellent opportunity to put your skills and experience to work while earning extra money. You may even create an online lesson or instructional series to aid other tennis enthusiasts.
5. Develop Apps and Website Content for Tennis Fans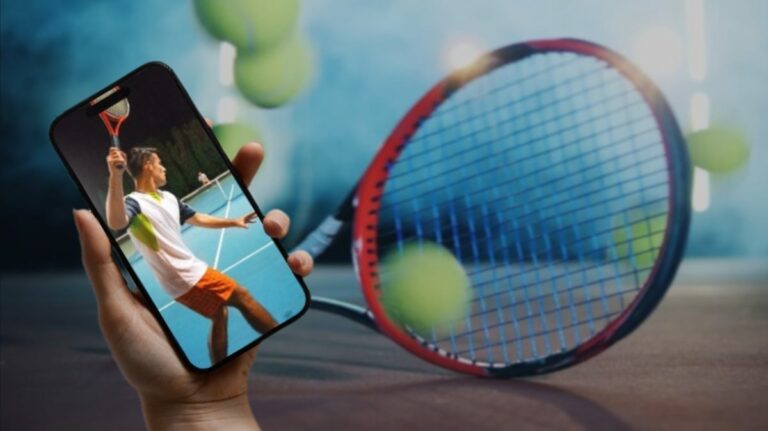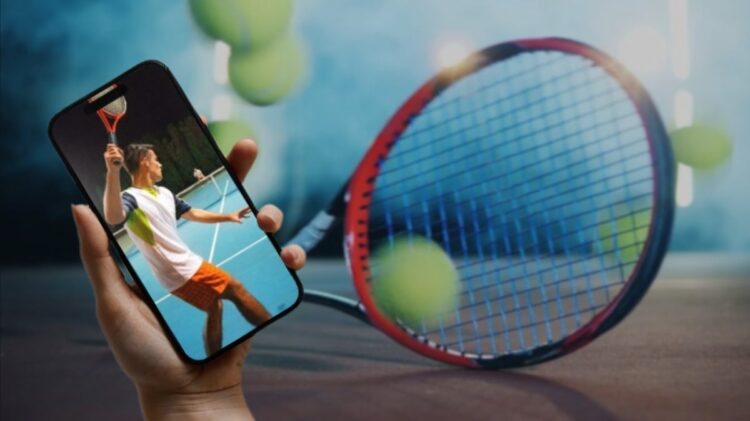 You're tech smart, right? If so, you may use your abilities to become a tennis fan and earn money. You may create websites or applications that are especially suited for tennis lovers. Users would get access to news, upcoming events, and professional-only information.
Making unique content for already-existing websites and applications is a fantastic additional method to earn money.
You may write articles or make videos to contribute advice, techniques, and other game-related thoughts. It is the perfect job for individuals with writing and video creation talent.
6. Sell Tennis Products or Services Online
The development of Internet marketplaces has allowed you to offer your goods and services.
Anything about tennis, including clothes, gear, accessories, coaching plans, instructional videos, and more, might be produced or sold. To begin, you can use e-commerce sites like eBay and Amazon.
Creating a website and promoting it to tennis enthusiasts is also feasible. This business may make a lot of money if you have the correct goods or services. Promoting and selling tennis-related goods may turn your love for the sport into a successful business strategy.
7. Create Your Tennis-Themed Merchandise
Creating your items is a fantastic additional opportunity for tennis fans to earn money. You may create and market original game-related designs for t-shirts, caps, and mugs.
You may also consider making clothes featuring the logos of teams or competitions from professional sports. In this manner, you may draw in clients worldwide by utilizing an existing fan base.
Additionally, you may make items like keychains, pins, and phone covers with your drawings on them. You may even create digital goods like e-books or audio files to cater to tennis lovers.
8. Start an Online Fan Club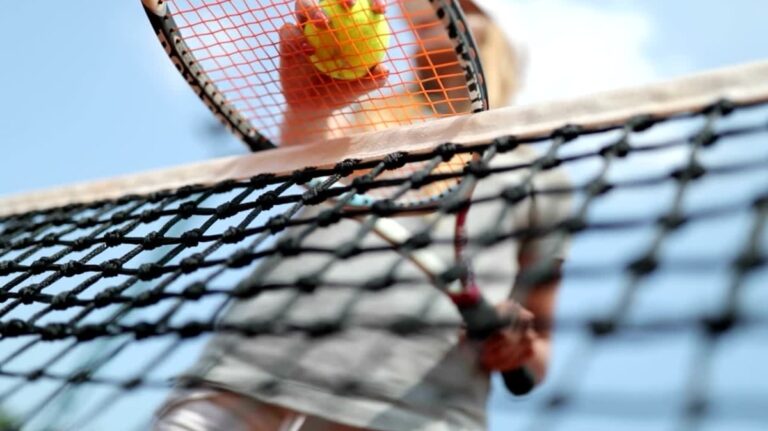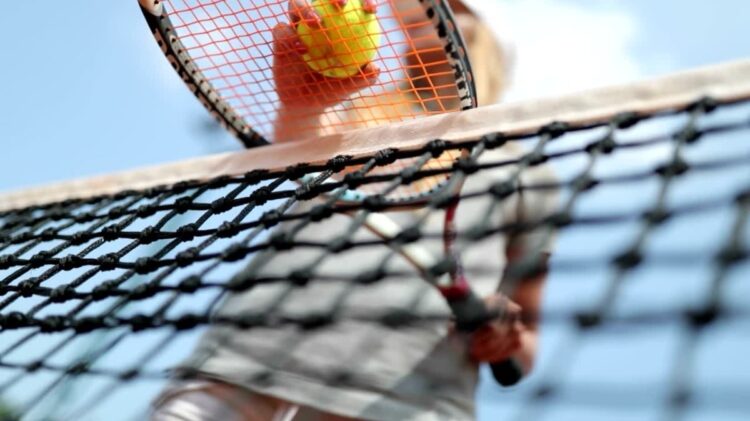 Finally, if you have a large following of tennis fans, you can monetize your influence by starting an online fan club. It could be used to share news and updates from the pros, offer exclusive discounts or giveaways, and host live Q&A sessions with the players. You could charge members a subscription fee for access to these features.
Additionally, you could host virtual watch parties or tournaments. Bringing tennis fans together would be great, and making some extra cash.
Why tennis is so popular?
Tennis has garnered immense popularity worldwide due to several key factors. Firstly, its appeal lies in the captivating blend of skill, athleticism, and strategy showcased by its players. The fast-paced nature of the sport, with its powerful serves, lightning-quick rallies, and precise shot placement, keeps spectators on the edge of their seats.
Additionally, tennis boasts a rich history and tradition, with prestigious tournaments like Wimbledon and the Grand Slam events captivating fans for generations. The individual nature of the game, where players showcase their talent and compete head-to-head, adds to the excitement and creates compelling rivalries.
Furthermore, tennis's accessibility as a recreational sport, with numerous public courts and opportunities for people of all ages to play, has contributed to its enduring popularity and widespread participation.
Final Thoughts
These are a few original methods tennis enthusiasts can use to earn money while enjoying their favorite sport.
There are many chances for people who wish to turn their passion into a successful business, from designing apps to offering lectures. Therefore, consider this and give these ideas a go if you're seeking a fun approach to earn extra money and spread your expertise to like-minded people.