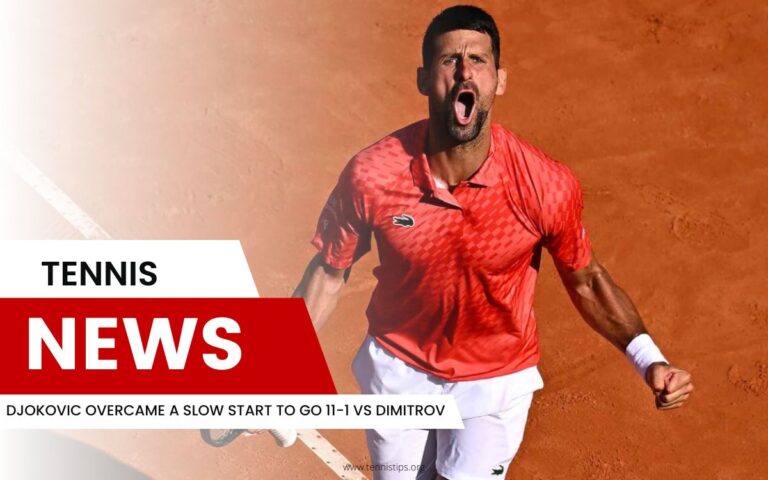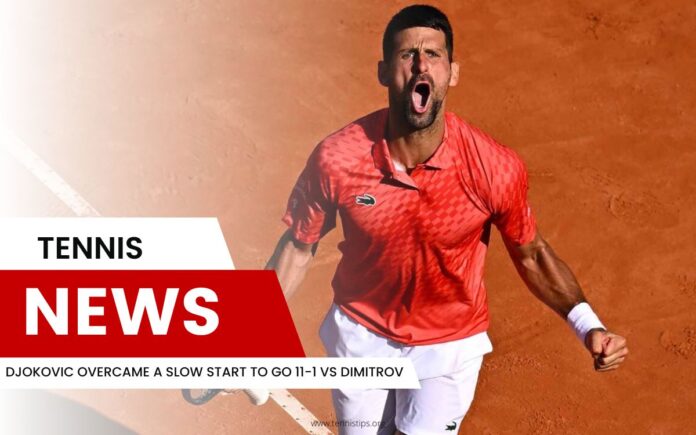 In a thrilling match at the Italian Open, Novak Djokovic showcased his resilience and determination against Grigor Dimitrov. Despite a slow start, Djokovic managed to find his rhythm and dominate the game, taking a commanding 4-1 lead in the first set. 
Dimitrov, who had only defeated the Serbian world No. 1 once in their past encounters, fought back valiantly, stringing together four consecutive games to claim the second set and force a decider. 
However, Djokovic refused to be shaken and responded with great intensity, securing a double break in the third set and displaying unwavering composure to secure victory, much to his delight as he let out a triumphant roar.
Meanwhile, Daniil Medvedev had reason to celebrate as he notched his first-ever win in Rome. The Russian player had faced disappointment in his previous three appearances at the tournament, failing to progress beyond the opening round. 
However, this time Medvedev showcased his skills and determination, overpowering Emil Ruusuvuori with a solid 6-4, 6-2 victory. It was a significant milestone for Medvedev, who demonstrated his growth and ability to perform at the highest level. 
On another court, Holger Rune displayed his talent by eliminating Fabio Fognini with an impressive 6-4, 6-2 triumph. Additionally, Stefanos Tsitsipas swiftly wrapped up a second-round win against Nuno Borges, prevailing with a dominant scoreline of 6-3, 6-3. The match had been interrupted by rain on Saturday, but Tsitsipas wasted no time in asserting his dominance, finishing the encounter in just two games.