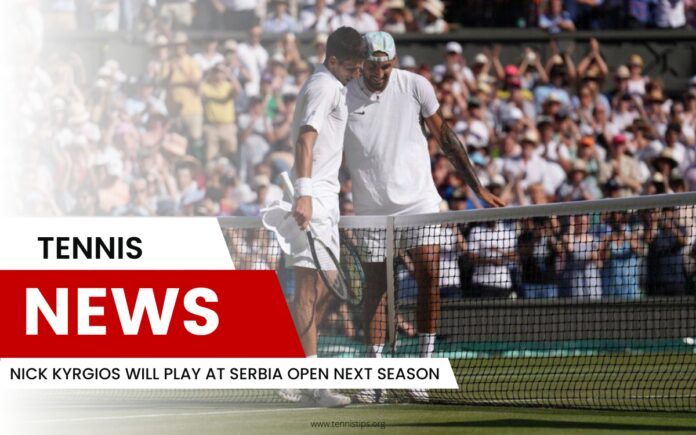 Australian tennis player Nick Kyrgios recently announced that he would participate in Serbia Open next season. According to various sources, the tournament organizers are negotiating with Kyrgios, but Aussie did not have any issues with sharing his plans, despite the fact that the tournament is over half a year ahead of us.
Kyrgios recently answered the questions from his fans, and he got an interesting question: "Will you and Novak Djokovic play one doubles match before he retires? That would be crazy!" to which he responded: "Novak and I will have a rematch next year in his hometown. No one is ready for that."
Judging by these statements, it is rather apparent that Kyrgios plans to attend the tournament. Although it will take place next summer, there is plenty to look forward to in the upcoming season.