Tennis has an illustrious history. A few players have risen above the rest and etched their names into the annals of greatness. The Grand Slam tournaments made up of the Australian Open, French Open, Wimbledon (England), and the US Open, are the ultimate proving grounds where these legends showcase their unrivaled skill and mental fortitude.
We'll be paying tribute to 3 extraordinary tennis athletes—From Djokovic's relentless pursuit of excellence and Nadal's tenacity on clay to Federer's elegant artistry.
1. Novak Djokovic – 23 Titles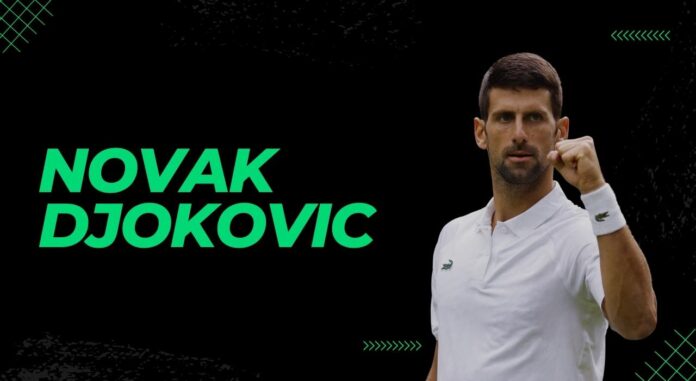 Djokovic is the undisputed champion of professional men's tennis for a while now. His performance in the Australian Open with 10 titles is unparalleled. The Serbian is currently ranked #2 in the world.
His exceptional defense, agility, and ability to counter-punch absorb the opponent's power and help him redirect most shots with uncanny accuracy. And he becomes better the higher the stakes get.
With unparalleled mental toughness, he thrives in pressure situations to come back from dangerous positions in his matches. Plus, he is pretty much versatile across surfaces, making him a Grand Slam maestro.
As we explore the players with the most Grand Slam tournaments won, it's evident why Novak Djokovic remains unstoppable for the next-gen players.
All that being said, Djokovic might not be able to hold onto his crown for much longer. Federer has retired, and Nadal will retire next year (the next two on our list), but there's an upcoming threat in the aggressive playstyle of Carlos Alcaraz.
Alcaraz is already world #1 (the rankings are calculated for the previous 52 weeks, not historic Grand Slam performance).
We like to believe in how competitive oddsmakers are putting up the match outcomes more than our gut feeling, as they certainly have a specialty when it comes to predicting wins and losses.
So, we wanted to see how Djokovic might be losing the crown and how the power is shifting in favor of Alcaraz. You'll find that they have some spot-on predictions for the upcoming US Open, so that's where we began.
If you've been following the current player updates, form, performance, and recent wins/losses, you'll know that Carlos Alcaraz has suddenly risen to the top and can potentially beat Novak Djokovic in the US Open, just like how he did in the recently concluded Wimbledon (which was one of the most intense games in recent months).
Bodog is an excellent platform to get highly dependable tennis odds, for example. On the platform's US Open page, you'll find that reflected as plain as water: both Alcaraz and Djokovic have odds of +150 to win the tournament, closely followed by Daniil Medvedev with odds of +500. And this is conclusive with our own analysis and expectations.
2. Rafael Nadal – 22 Titles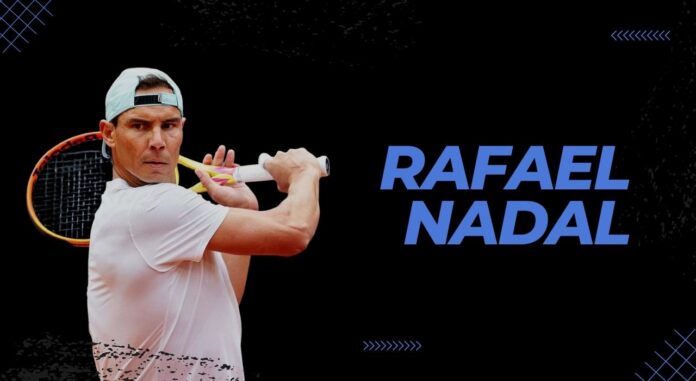 Nadal is historically famous for his relentless physicality. His incredible topspin forehand and exceptional movement on clay courts have made him a tennis god. He hasn't earned the title of the King of Clay without putting in the work, after all!
What we love most about Nadal is his never-say-die attitude. His fighting spirit is the very embodiment of the game of tennis. He's been a tenacious competitor capable of turning matches around from seemingly impossible positions.
It's sad to see him go (Nadal announced his retirement recently), but he will always be the legend tennis players look up to.
3. Roger Federer – 20 Titles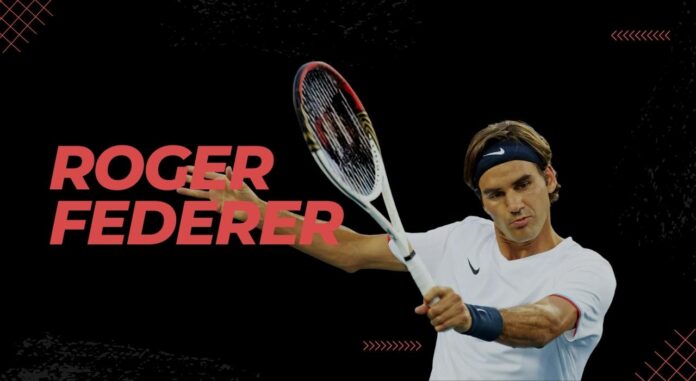 Federer had 20 titles under his belt before retiring in 2022. What set him apart from all the rest was his elegance, precision, and remarkably impeccable shot-making. His graceful one-handed backhand and powerful serves will be forever in tennis history.
His artistry on the court is well-known. But it's not just visual glitter—But precisely what helped him win all these 20 titles, which put him second only to two other players in the world!
His fluid and aesthetic game has earned him the reputation of an artist on the tennis court. And we're never going to forget how he has dazzled all his fans with his exquisite play.
Federer's versatility and grace were better than any other player. He could adapt to different surfaces, and his sportsmanship made him one of the most beloved players in tennis. His rivalry with Djokovic and Nadal remains to be at the top of classic bouts that we never get bored revisiting.
The world number 1 Alcaraz even called Federer the "Leo Messi of tennis."
Pete Sampras – 14 Titles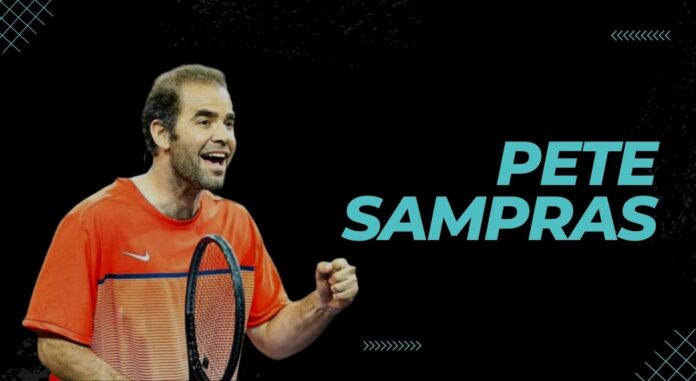 Pete Sampras, often referred to as "Pistol Pete," is renowned for his cool demeanor and precise, power-packed serve-and-volley style of play. Born on August 12, 1971, in Washington D.C., Sampras turned professional in 1988. He bagged a total of 14 Grand
Slam singles titles, marking his name as one of the greatest tennis players of all time. His effortless blend of skill, power, and finesse allowed him to dominate on all surfaces. Sampras held the record for the most number of Grand Slam titles until it was surpassed by Roger Federer in 2009. Despite this, his impact on the game remains deeply significant.
Roy Emerson – 12 Titles
Australia's Roy Emerson doesn't often receive the same recognition as some other legends of the sport, but his contribution to tennis is indisputable. Born on November 3, 1936, Emerson turned pro in 1953 and claimed a remarkable 12 Grand Slam singles titles.
His consistent and controlled style of play earned him accolades, and his versatility on the court was truly awe-inspiring. Known for his tactical prowess and endurance, Emerson was a prominent figure in tennis during the amateur era, laying a strong foundation for future generations.
Björn Borg and Rod Laver – 11 Titles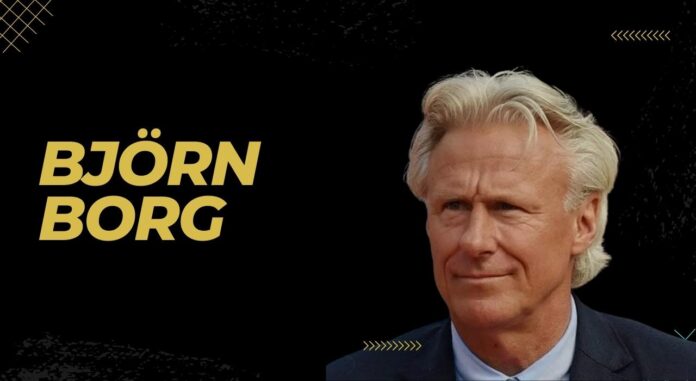 Björn Borg and Rod Laver, with their 11 Grand Slam titles each, occupy a unique space in tennis history. Borg, born on June 6, 1956, in Sweden, was a prodigy who amazed the world with his agility, stamina, and mental strength.
His baseline dominance and topspin-heavy groundstrokes revolutionized the sport. He particularly excelled at Wimbledon and the French Open, making him one of the most successful players on grass and clay.
Meanwhile, Rod Laver, born on August 9, 1938, in Australia, was a formidable force in the 1960s. Laver was one of the greatest players of the amateur era, and his transition into the Open Era was just as impactful.
He is the only player in tennis history to have achieved two calendar-year Grand Slams – one in the amateur era (1962) and one in the Open Era (1969). His balanced style, combining power and finesse, set the template for many future champions.
In Conclusion
Djokovic has the most titles so far in a span of 15 years. It took Nadal 17 years to accumulate 22 titles, whereas Federer could accumulate only 20 titles in his 15 years of professional play. Pete Sampras claimed his 14 Grand Slam titles over a span of 13 years, from his first victory at the US Open in 1990 to his final triumph at the US Open in 2002.
Roy Emerson, on the other hand, amassed his 12 Grand Slam singles titles in a relatively shorter span of 8 years, from his first Australian Championship win in 1961 to his last at the same tournament in 1967.
For the dynamic duo, Björn Borg and Rod Laver, Borg clinched his 11 Grand Slam titles in a short, explosive career spanning just 8 years, from 1974 to 1981. Rod Laver secured his 11 titles over a lengthier span, due to his professional status barring him from Grand Slam participation between 1963 and 1968.
His first Grand Slam victory was at the Australian Championships in 1960, and his final one at the US Open in 1969, making it a 9-year span bookended by his eligibility to compete.
But by no means is the Grand Slam title count the definitive judge of who's the best. ATP's rankings currently put Carlos Alcaraz at World Number 1, and he might as well be the one who beats Djokovic in the total number of Grand Slams!