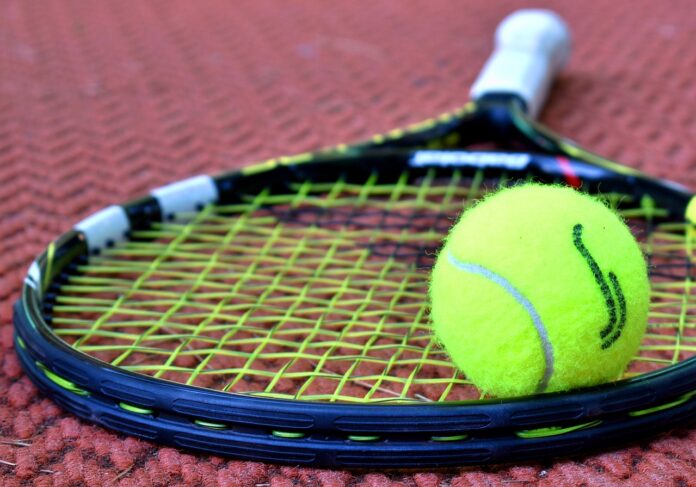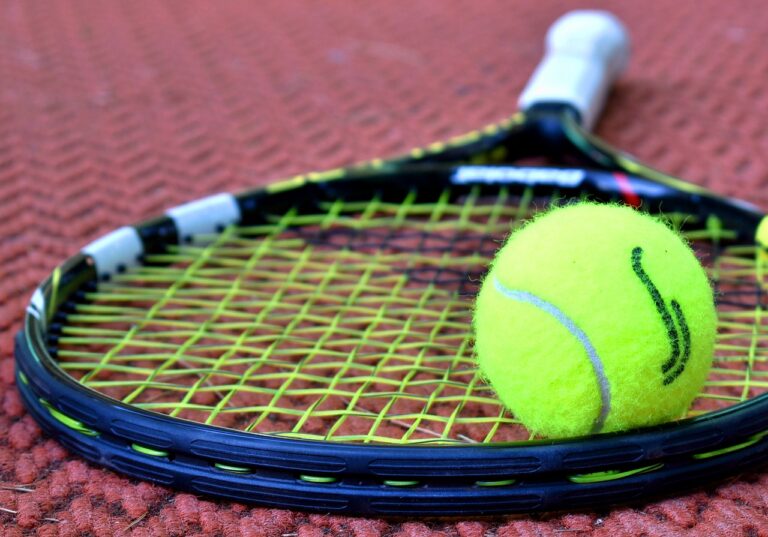 If you're a fan of tennis, you may be aware that the sport's reputation at the height of the gaming world is less than stellar. One after another, ambitious new titles are released for major consoles. And each time, they seem to underwhelm critics and players alike.
Perhaps the biggest recent example was Tennis World Tour 2 –– a high-end game built for major consoles, Windows, and Steam, and promising a dynamic experience built around the game's top players and venues. This game was viewed as an improvement on its predecessor, with decent gameplay simulation, graphics, and content. However, even its revamped "complete" edition was ultimately adequate at best. A fairly favorable review at Game Skinny called it a "mid-level" game and a "decent tennis sim."
Another recent example was Matchpoint: Tennis Championships, a console game by Kalypso Media. It's a fine-looking game that's been praised as an easy one to pick up. But in just about every other respect, it falls short. As IGN concluded in its review, the game feels like a tentative first effort in what might become a longer series –– and suffers in particular from a career mode "lacking in spectacle." In short, the game is mechanically sound, but just not that interesting.
Stickman Tennis 3D
Stickman Tennis 3D is a Crazy Games arcade experience you can find in your browser. And while it's about as simple as they come from a graphics standpoint, it's a surprisingly enjoyable game to play. You begin by customizing your own stick figure (basically choosing an outfit and racket), and then set about playing –– either in a tournament, a one-off match, or a practice session. Simple keyboard controls enable you to move about the court, as well as choose the kind of shot you want to hit.
Tennis Masters
This is another browser-based arcade, and a fairly goofy one at that. The game is presented in a 2D display, with two players (with enormous heads) squaring off at opposite ends of a court. You control one player (whom you can customize), and can move forward, backward, or into the air; you can also hit the ball normally or with a "smash." It's very basic, arcade-like gameplay, but it's a blast to try and master. Throw in the game's challenging tournament format (which infuses a sense of progression as you play), and you can dive into this title for a while too.
Tennis Stars Slot
This digital slot machine by Playtech is not the deep, dynamic tennis video game you might be craving. If you enjoy a bit of slot play now and then though –– and you're a tennis fan –– it's actually pretty fun. The core slot reel is somewhat basic, using tennis-related symbols like shoes, rackets, and the like to bring the theme to life. But the bonus game actually invites you to "play" a game of tennis by choosing flat or slice serves. The more you win the game by, the greater your bonus (with extra perks for aces as well).
All Sports Slot
This is not exclusively a tennis video game. Rather, it is another online slot, developed by Golden Rock Studios and distributed to (unofficially) coincide with the 2023 Olympic Games. The ever-active slot section at Foxy Games featured the game and helped to make it popular, and ultimately we couldn't help but notice that it has some charming tennis content. Multiple sports are included in the symbols and background of the game, but if you turn up enough tennis icons you get a bonus associated with an animation of a woman mid-swing. Throw in what looks to be an impressive tennis stadium in the background, and the game does provide some fun tennis atmosphere –– even if the gameplay is simple.
Tennis Champs Returns
If you're looking for a mobile tennis game, you won't find one better than Tennis Champs Returns. Mind you, it's not designed to be a realistic simulation –– but the best mobile sports games seldom are! Rather, this brilliant little game employs retro, pixel-heavy animation to present arcade tennis action that is equal parts charming and challenging. The controls are simple, but still take some getting used to –– which in turn means that you keep improving the more you play. You can also customize your player, compete in tournament formats, and even upgrade equipment and attributes. As Toucharcade put it, all of these elements come together to create a "stellar experience" –– and potentially one of the better mobile games ever released.
Virtua Tennis Challenge
If you do want a more realistic mobile game, Virtua Tennis Challenge by SEGA is one worth looking into. In this game, you can create a player, play different events and venues, and control player movement, shot selection, and shot power. It's fairly challenging on its higher difficulty modes, which makes it fun to build up your skill over time. And as an added bonus, Virtua Tennis Challenge includes doubles play as well –– something that's not particularly common in tennis video games.
Tennis Manager 2023
This Rebound CG game is available for download on Steam, and may be one of the more interesting tennis games out there for true fans of the sport. To be clear, it's not exactly an ordinary arcade experience. Rather, it's a career management simulation –– a "more meticulous sports game," as Nerd Stash put it. Rather than actually play tennis, your job is to set up an academy and guide the career of a player (or players), reviewing stats and results, making training and strategy decisions, and so on. It's not the most action-packed experience, but again, for big fans of the sport it can be pretty entertaining and interesting.
Naturally, we'd still like to see some bigger tennis video games come out. It would be wonderful to see a console series really nail it, the way FIFA, NBA 2K, and Madden have for their respective sports. Nevertheless, these smaller and more varied options across different mediums make for plenty of fun gaming for fans of the sport.
We hope we've given you some ideas worth considering, and that you'll return more for more content on all things tennis.