Home
Authors
Posts by Stephen King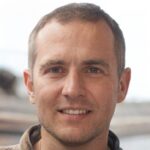 Whether you're a diehard fan or just getting started, Stephen King is the reporter you need to follow for all the latest news and insights on tennis. Stephen is a sports news reporter who has been writing about tennis for over 20 years. He began his career as a freelance writer, covering local tennis tournaments for his hometown paper. He soon realized that he had a knack for writing about the sport and decided to pursue it full-time.
Canadian tennis player Felix Auger Aliassime managed to win the title in Antwerp after he managed to beat the world's number 36. Sebastian Korda, after two sets, 6:3, 6:4. Auger Aliassime, currently the number 10 tennis player in the world, managed to power through to the victory after one hour...
There is no doubt that Greek Stefanos Tsitsipas had some memorable wins throughout his career. The one that held the most value was in 2019 when in the finals of the final Masters, he managed to defeat Dominic Thiem. However, he still has not managed to put his hands on...
Romanian tennis player Simona Halep is temporarily suspended due to a positive doping test. World media states that the Romanian player is threatened by the 4-year ban because the sample she provided was found to be a prohibited substance. Halep used medicine that was approved for medical use in the...
Nadal may not play tennis for longer, Carla Suarez Navarro stated recently. Spaniard faced various injury issues this season, and his last competitive match was at US Open. We also saw Nadal at Roger Federer's side during his retirement ceremony at Laver Cup. Sources tell that Nadal might step out...
Austrian tennis player Dominic Thiem managed to advance to the semi-finals of the tournament in Antwerp after he defeated Hubert Hurkacz by 3:6, 7:6, and 7:6. Ex-world number three managed to save three match points from his rival in the best match he had played since US Open 2020. "This...
We now know all quarter-final participants in the ATP tournament in Stockholm. The most interesting match in the round of 16 was definitely between Swedish tennis player E. Ymer and Francis Tiafoe. Ymer won the first set 6:3 and looked pretty confident throughout it. In the second set, he led...
This is something that has not been seen in the world of tennis, especially in the modern era. Chaos in a tournament in Naples continues as another match is interrupted due to the poor conditions of the court. Pablo Carreno Busta and Fabio Fognini managed to play only three games...
Speculations on whether or not Serena Williams will come back from her retirement continue since the American tennis player sent yet another clue about her potential return. Williams went to an event in San Francisco on Wednesday, where she mentioned that the chances of her potential return to the world...
Russian tennis player Andrey Rublev has won a title in the ATP 250 series in the Spanish town of Gijon. He won by defeating American tennis player Sebastian Korda 2 - 0 (6:2, 6:3). The world number nine managed to win in one hour and sixteen minutes of play. Rublev...
Legendary Swiss tennis player Roger Federer officially retired one month ago at Laver Cup, after which he refused to participate in the tournament in his hometown Basel that will take place by the end of the next week. Federer decided to play in the "Uniqlo" tournament that will be organized...