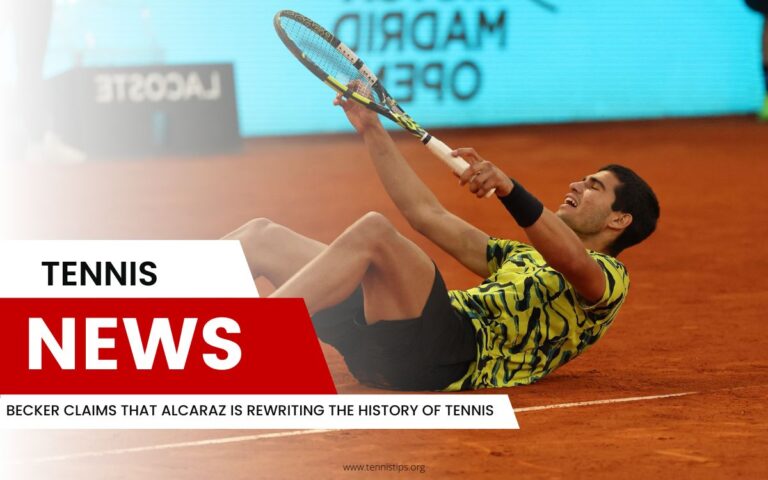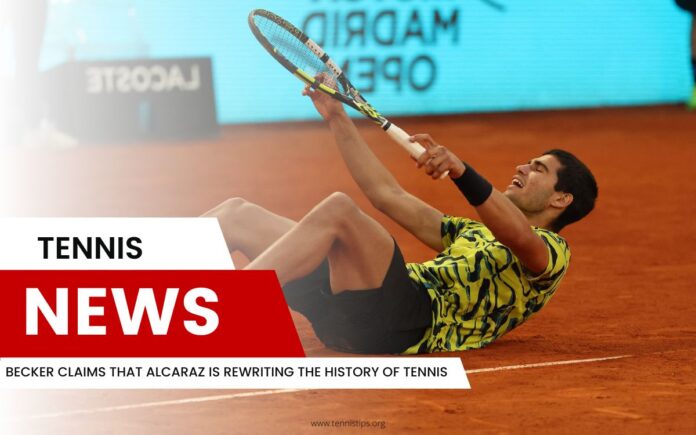 Boris Becker, in a recent episode of the Das Gelbe vom Ball podcast, showered Carlos Alcaraz with admiration, stating that the 20-year-old is revolutionizing tennis history with his remarkable talent. Alcaraz is poised to reclaim the world No. 1 ranking on May 22, marking his third time at the top of the ATP standings and positioning him as the top seed for the upcoming French Open. 
With an impressive record of 29 wins and only 2 losses this year, Alcaraz has already amassed an impressive collection of 10 ATP titles, including a remarkable victory at the US Open. Becker expressed his awe at Alcaraz's distinctive style of play, emphasizing his powerful strokes and forehand with immense topspin. 
Comparing Alcaraz's dominance to that of tennis greats like Rafael Nadal and Novak Djokovic, Becker marveled at the Spaniard's ability to rewrite the history books with his exceptional skills, surpassing his predecessors in terms of strength and spin.