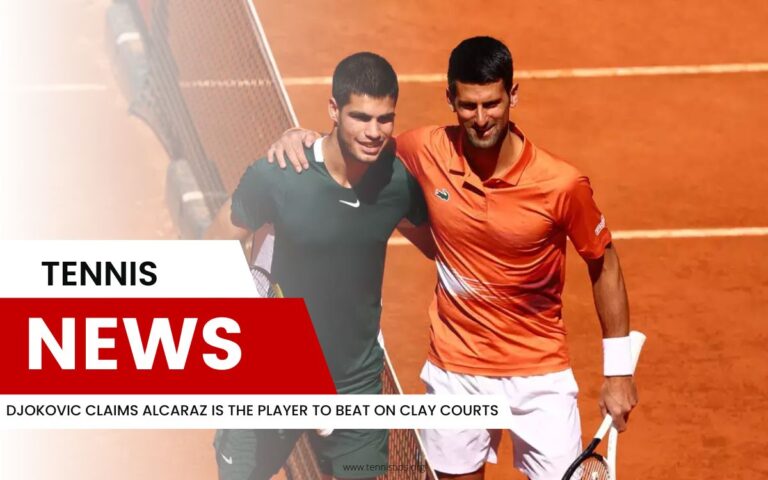 As Novak Djokovic prepares to make his comeback at the Italian Open, he acknowledges the formidable talent of Carlos Alcaraz, labeling him as "the player to beat" on clay. After battling with an elbow injury during the clay court season, the 35-year-old Serbian is eager to regain his form on the ATP Tour. 
Djokovic opted out of the Madrid Open, citing physical struggles experienced in previous tournaments such as the Monte Carlo Masters and Banja Luka. His early exits against Lorenzo Musetti and Dusan Lajovic served as a setback. 
Meanwhile, Alcaraz has been making waves with his exceptional performance on clay, clinching three titles, including Barcelona and Madrid, and boasting an impressive 19-1 record on the surface this season. 
Even if Alcaraz were to lose his opening match in Italy, he would surpass Djokovic in the world rankings. Djokovic recognizes Alcaraz's skill and acknowledges him as one of the top favorites on clay, eagerly anticipating a potential encounter in the finals.