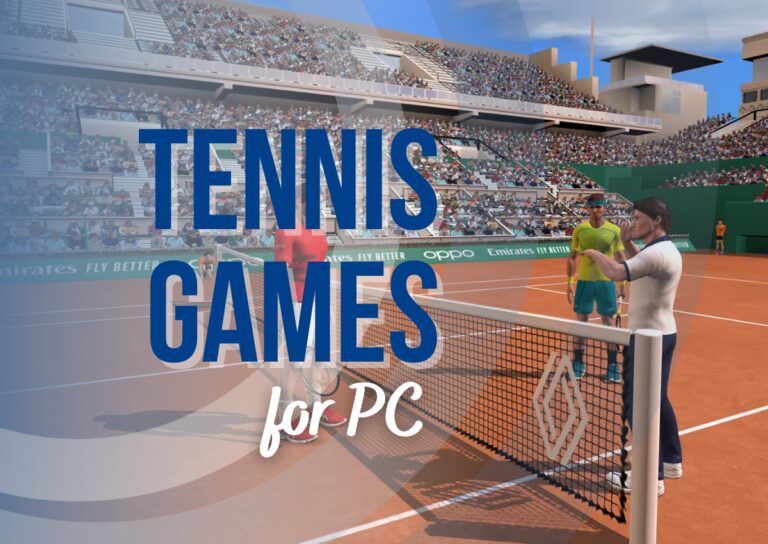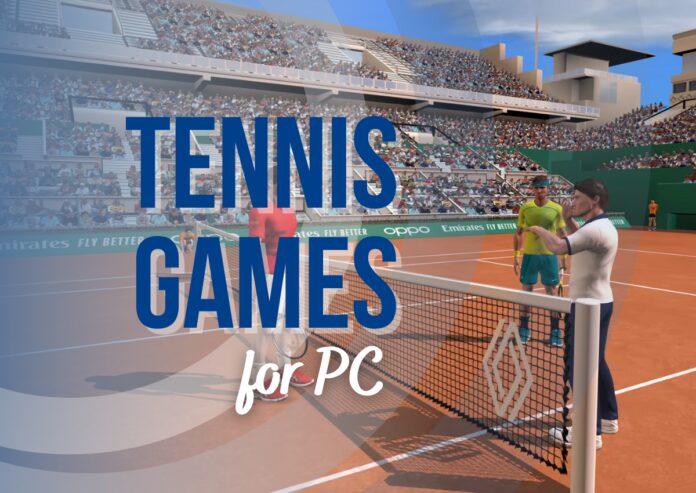 One of the best ways to have fun or pass time is by playing engaging games on your PC. Many people enjoy playing different computer games after a long day at work or when they find free time. Some people even stream it and do this fun activity for a living!
There is no shortage of games you can choose to play on your computer. Some of the most popular ones include Minecraft, Dota, and Counter-Strike, to name a few. These are the PC games that people usually play and that have been around for quite some time.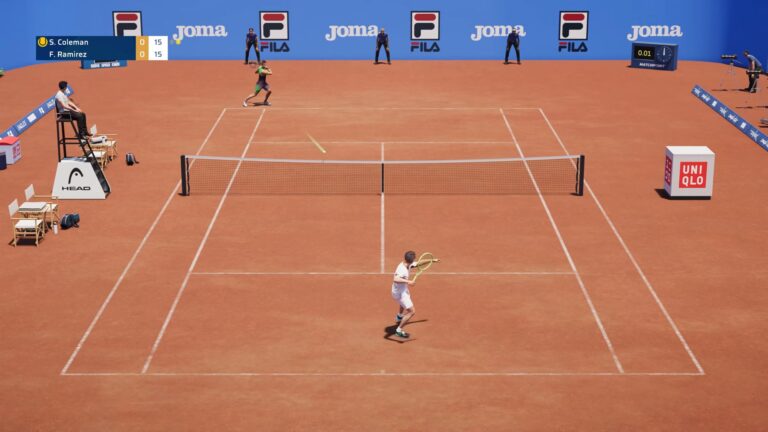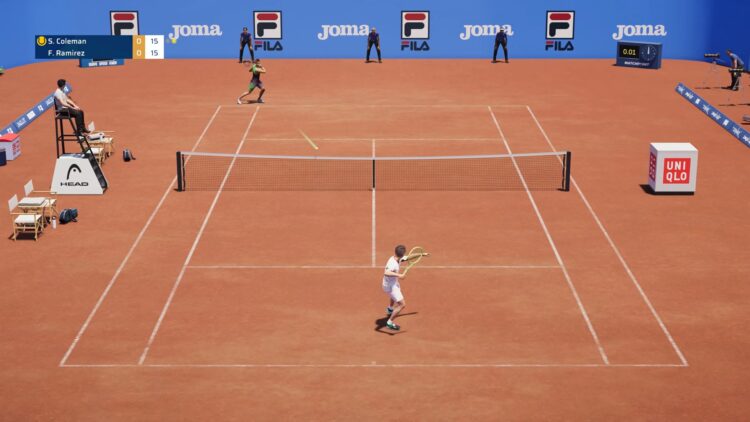 However, those types of games aren't cut out for everyone, and there is a lot of people who wish to play something else entirely. If you are on a search for something different, and you're a fan of tennis, you're going to love what we have in store for you!
There is an abundance of tennis games for PC you can find and enjoy playing on your computer whenever you feel like it.
We can help you avoid wasting time researching what tennis game you should play and cut your work in half by providing you with a list of the 6 best tennis games for PC! Once you read our list, you'll know exactly what game is the best choice for you, and you can start playing it right away!
Top 6 Best Tennis Game for PC
1. Top Spin 4
Top Spin for was released in 2011 and it has since become one of the most popular tennis games out there. People enjoy this game due to its solid graphics and the mix of current and former tennis legends.
If you're worried about choosing a game that's over a decade old, don't be! Although Top Spin 4 isn't revolutionary in video game tennis, so to speak, it does provide you with solid graphics and the most comprehensive career mode to date. You'll likely find this game fun and easy to play, and the fact that you can choose from a list of real-life tennis legends will only make the experience better!
The game is an especially good choice if you are a beginner and it's your first time dabbling in tennis PC games. You can also play this game with your friends and in single and double events, as well as check your rank and the rank of other players.
2. AO International Tennis
If you're looking for a game that will give you almost a real-life tennis playing experience, AO International Tennis might be an ideal choice for you! The game is perfect for two players since they can play it easily with a split-screen.
The graphics of this game have been developed perfectly, and the way that players' movements are displayed will pleasantly surprise you! Your player can have a world tournament experience and take part in various other tournaments. You increase the player's tennis skills by winning these tournaments and becoming a champ.
You can easily create your own court, play in both career and online modes, and compete against some of the most well-known and legendary tennis players! The game offers a variety of amazing customization features that will make the experience ten times better.
3. Tennis Elbow 4
Tennis Elbow 4 is another great choice for beginners since it's super easy to download and navigate. Tennis Elbow was first released in 1996, and it has since gained major popularity. What people like most about this game is that it is simulation oriented and it provides you with a very realistic experience when it comes to rallies but also tennis sensations.
People have been tweaking this game a lot since it came out to add that touch of realism which resulted in super-realistic gameplay. You can now use every player and stadium with ease!
You also have the ability to use different modes and make the game suit your needs even better. The online mode allows you to play against other real human players too! There is no shortage of customization features you can use, so you will certainly enjoy playing Tennis Elbow 4 exactly how you want to!
4. Virtua Tennis 4
Virtua Tennis is one of the most well-known and played tennis games out there. Virtua Tennis 4 is the third sequel of this popular game, and it can likely meet all of your expectations!
With tight controls and great animations, this arcade-style game will provide you with a realistically difficult tennis-playing experience. That means that the game is so well thought out and designed that it will give you the ultimate experience without making it super easy for you to defeat your opponent. If you're used to playing tennis, you already know how realistic this all is.
The best part about this game is that you can play it in multiplayer mode, which means you can challenge four of your friends to a tennis match! You will definitely have a lot of fun playing Virtua Tennis 4 while trying to defeat your friends and keeping track of your wins!
5. Full Ace Tennis Simulator
Full Ace Tennis Simulator was released in 2018 by Galactic Gaming Guild. It has been updated, tweaked, and refined over time so that it can incorporate all the details and feedback the community provided. The amazing graphics and intuitive gameplay are what separates this game from other similar ones on the market.
You can play Full Ace Tennis Simulator both online and offline—the choice is yours. The customization features that this game offers are amazing, and they allow you to personalize your character/player to a tee.
What's great about this game is that it provides you with an in-depth tutorial on how to play it, so you don't have to worry about figuring it all out by yourself. The depth of the gameplay and perfectly thought-out mechanics will make playing this game a fun and enjoyable experience.
6. First Person Tennis
We'll conclude our list of the best tennis games for PC with First Person Tennis. This game provides you with a ton of amazing features that make the gameplay extremely realistic. It's one of the most realistic tennis-playing games you can find.
With that being said, you should be prepared that it won't be easy to play it—it will be challenging and difficult. After all, tennis is not an easy sport, and this game can show you why. Nonetheless, if you're someone who's looking forward to the challenge and wants to play a realistic tennis game that will test your abilities and skills, this one is a perfect choice!
The game features 13 different tournaments, and you can play on 7 different surfaces, such as clay, grass, synthetic, and more. Online multiplayer and split-screen modes are also available, so you can have some fun competing against a real player!
What To Consider Before Downloading a Game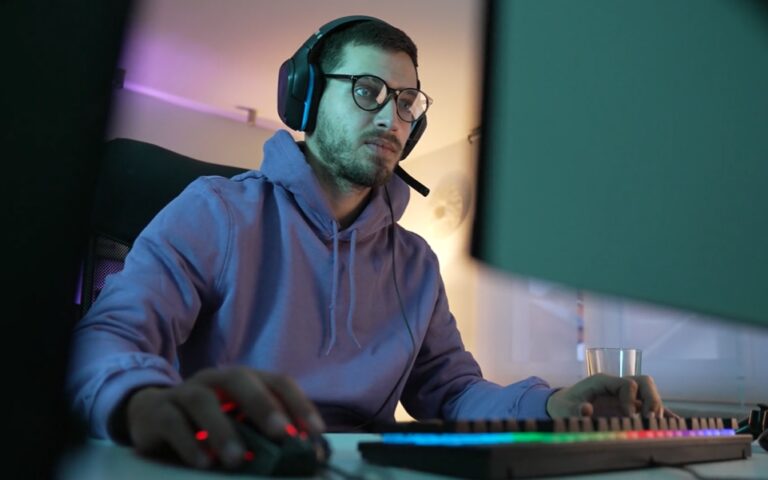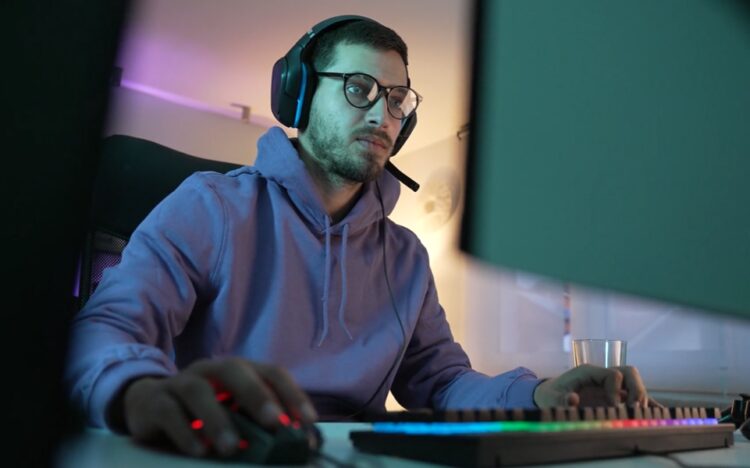 Tennis is not an easy sport to play, so finding the games that will represent exactly how challenging it can be can also prove difficult. To help you save time, we provided you with a list of the best tennis games for PC, which includes some games that are easy to play (for beginners) and some that are on a higher difficulty level (for more experienced players). You should think about your expectations and your preferences when you're choosing which of these games you want to play if you want to avoid disappointment.
There is no need to waste time and effort downloading a game that you won't like or even play. That is why you should make sure to check what each of these games can provide you with before you download it, and ensure everything is in accordance with your needs.
If you're someone who plans on playing a tennis game on a PC for the first time, you might be better off downloading Top Spin. On the other hand, if you want a real challenge, you should think about downloading First Person Tennis, for example. Just make sure you take the difficulty levels into consideration prior to installing the game to avoid any inconveniences.
Other than that, you can make yourself comfortable, call your friends to challenge them to a tennis match, and start playing any of these fun tennis games in a snap!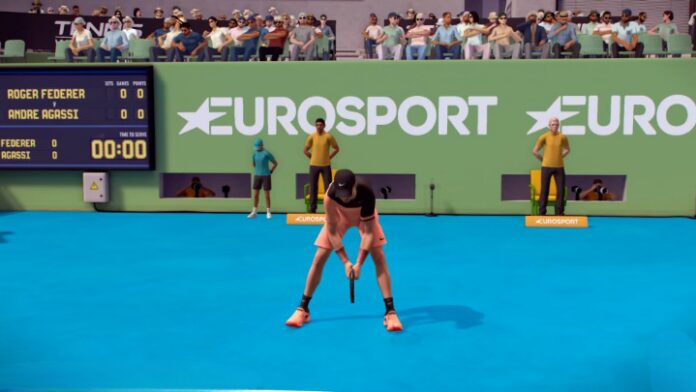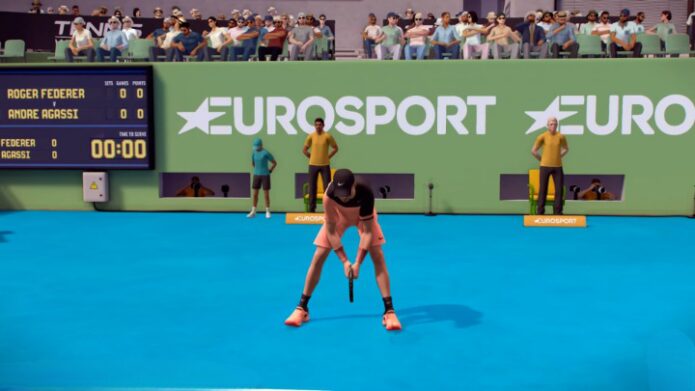 Conclusion
Finding the best tennis game to play on your PC by yourself can take a lot of time and effort. There is no shortage of games out there to choose from, so you can easily get lost in a sea of options. That is why our summarized list provides you with six of the best ones you can opt for!
Forget about spending hours or days trying to pinpoint one game or downloading random ones only to delete them shortly after. There is no need to get frustrated or disappointed—follow our guide, see what features each game provides, and download the one that fits all your needs perfectly!