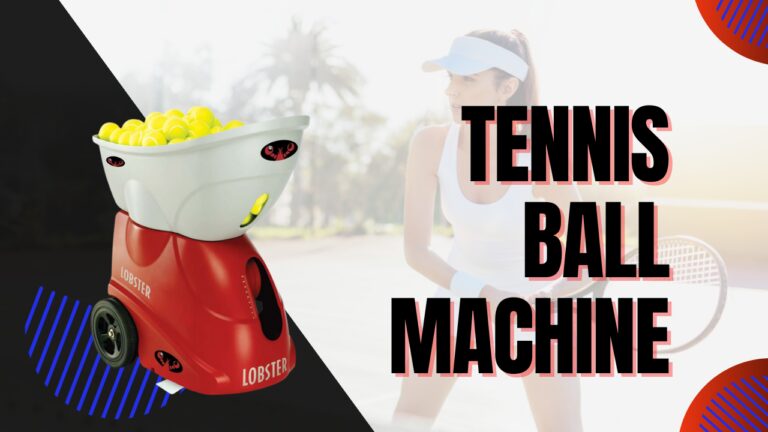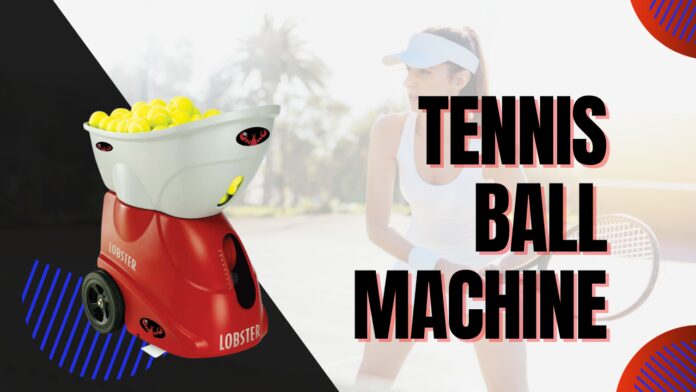 Tennis is one of the tough sports that people of different age groups love to play and enjoy. But it is not a team sport, and it needs someone to play with you or practice with you.
Either you have to hire a tennis trainer to play with you and guide you or buy the tennis ball machine. The machine will help you to play tennis, teach you tricks and always available whenever you are free.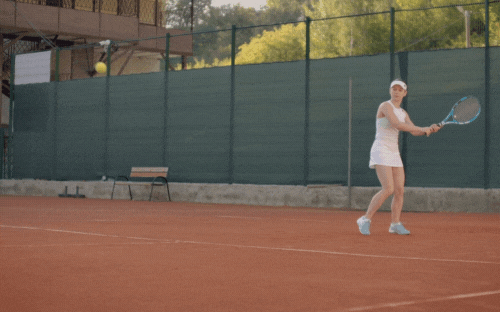 Top Tennis Ball Machine For Training
Tennis ball machine offers a cost-effective solution to improvise your tennis skills at your own pace. The tennis ball machine is a one-time investment, but it is the best way for you to practice and get charged as and when you feel.
Given below is the list of tennis machines that are of good quality and keep firing the ball at you added with topspin, backspin, and more to enhance your tennis skills.
#1. Inte Tennis Trainer Rebounder Ball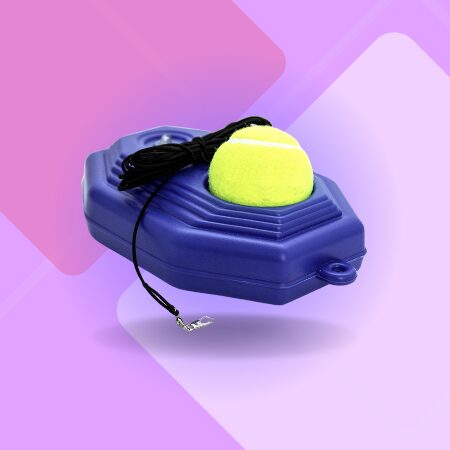 Inte tennis trainer is a machine that is lightweight and compact in size is ideal for a player to practice on his own. If you have limited space and need to practice, then the tennis trainer will help you solve all your problems. The powerbase tennis trainer is added with extra elastic strings, 1 tennis ball, and a metal connecter.
The given extra strings can be attached to the ball while practicing. More the strings are attached; the more attacking shots you will play. The ball keeps rebounding and allowing the player to hit back and practice all the required shots.
The extra strings are available with the tennis trainer kit, and the broken strings can be replaced immediately. The solo practice using a trainer rebounder helps in improvising your tennis skills, hand-eye concentration, and stamina. It helps you to perform for longer hours without picking the ball.
#2. Cimerac Tennis Ball Trainer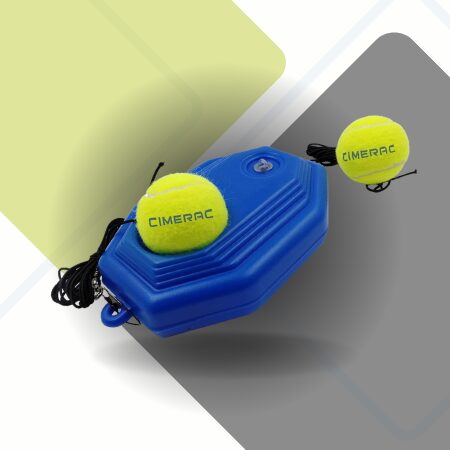 Cimerac tennis ball trainer provides specialized training, which is highly practical and most convenient. The machine is highly preferred by the players who spent hours working on the court and most players like the fact that they don't have to pick the ball during a work-out session. The machine also has a facility to add water and sand to increase the weight of the base.
The tennis ball trainer machine is made of strong and long durable plastic. The nicely designed rubber rope is made of powerful elastic, which keeps the valves balanced. The machine can be placed in an open area around the home, such as porch, backyard, garden, etc.
The tennis players will spend time with the tennis trainer, which helps in developing footwork and strokes. The lightweight machine is easy to handle and can be moved from one place to another conveniently. Buy it today for fun, fitness, and for the love of the game.
#3. Lobster Sports Table Tennis Machine –

80mph Throws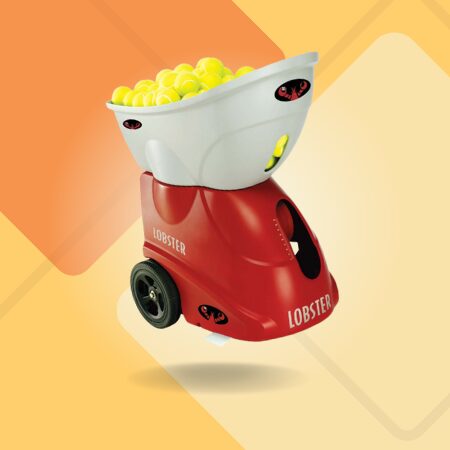 The automatic Lobster Sports table tennis machine offers the best features such as higher ball out frequency, Arc adjustment with 7 angle setting, controlling the speed of the ball, out-ball frequency, swing frequency, and it also offers short ball and long ball switch options.
The machine keeps a player engaged while displaying unique techniques. It also enhances the skills while facing various spin options such as backspin, non-spin, left spin, right spin, multi-spin balls, and also serves topspin.
The table tennis machine configures all the various options and the functions that a player can operate well and practice. The ball container keeps 100s of table tennis balls ready to be used during the practice session.
The various buttons can be adjusted to control the speed, swing, and rotation of the ball. The machine is easy to install and easy to use. It offers complete fun while working for a long session.
#4. Spinshot Player Tennis Ball Machine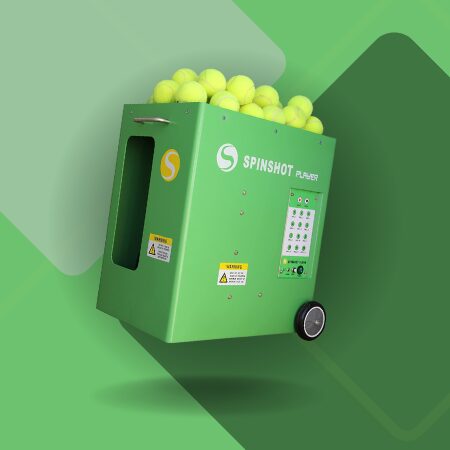 Spinshot tennis ball machine is one of the best-seller tennis machines available in the market. The machine is technically advanced and supports programmable techniques that help in improvising tennis skills. The machine is small in size and in square shape that makes it easy to move around as required.
It can be easily placed with the help of an expendable hopper. The machine, with its metallic look and design, always shines on the court. The machine gets the attention of the players, and it offers advanced training on various tennis skills.
The various programmable drills are pre-planned and stored in the machine. The programmable exercises in from of drills can be selected while performing.
The machine with 120 balls capacity, highly flexible power techniques along free phone remote access make the machine highly commendable. The advanced technology helps the players in acquiring the skill faster and starts gaining confidence, which is highly appreciable.
#5. Pro Impact Tennis Trainer Rebounder Ball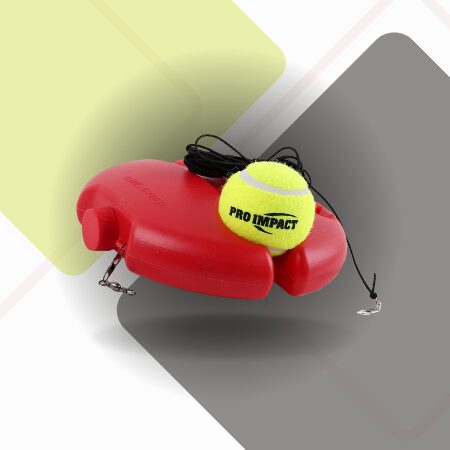 Pro Impact table tennis ball is small in size, lightweight and can be easily transferred from one place to another. The automatic table tennis ball is easy to install and can be adjusted according to the required position.
The machine offers various techniques to learn different spinning options, which are part of the tennis play. The topspin, backspin, and various combinations of sidespin are easily managed by pressing a button on the table tennis machine.
This is designed to give advanced practice to the players who spent a lot of time working with the machine. The 36 types of spin can be generated using various gears and spin buttons.
The capacity of the machine is 110 ping-pong balls, which keeps the player engaged while playing his shots. The Tennis Rebounder Ball machine brings a positive change at home, and the family members also take an interest in the game.
Buying Guide To Choose Best Tennis Ball Machine

The above-given list includes some of the best tennis ball machines available in the market. But buying guide will help you to choose a tennis ball machine that helps you to practice and improve skills as per your needs and budget.
It would help if you considered the following given facts before making your choice.
Power: The machines run on two different power consumption options A/C power and battery power. A/C power is more reliable and doesn't need to recharge. But the power source has to be reliable. Battery power with a portable machine is the better choice for you.
Type of Machine: There mainly two types of machines: Spinning wheel machine and air pressure machine. The spinning machine is more popular, easy to adjust and to have more options for spin and speed. The air pressure machines do not have many options and need a higher power supply.
Capacity: While buying a tennis ball machine, make sure that the machine has a higher capacity to store balls. There are machines that can store between 50 to 300 balls at a time. It is very necessary to have a higher capacity for the machine so that the player can practice for long hours.
Additional Features: the machines with remote control are a better way for a player to control the various options of the machine. Warranty or replacement for the faulty machine should also be checked. It is an important part of your deal.
FAQ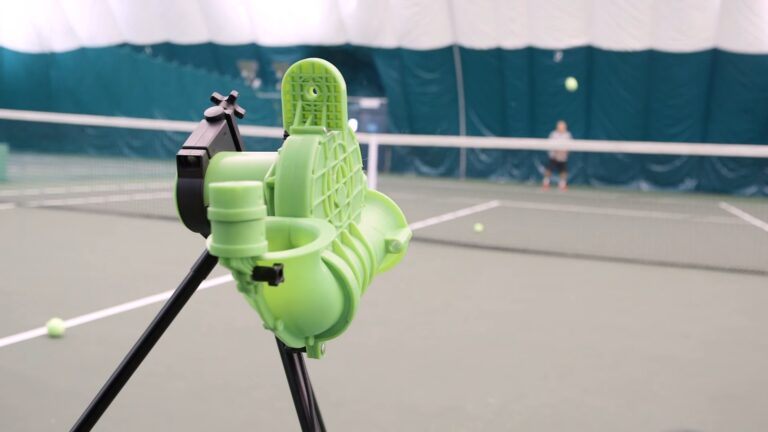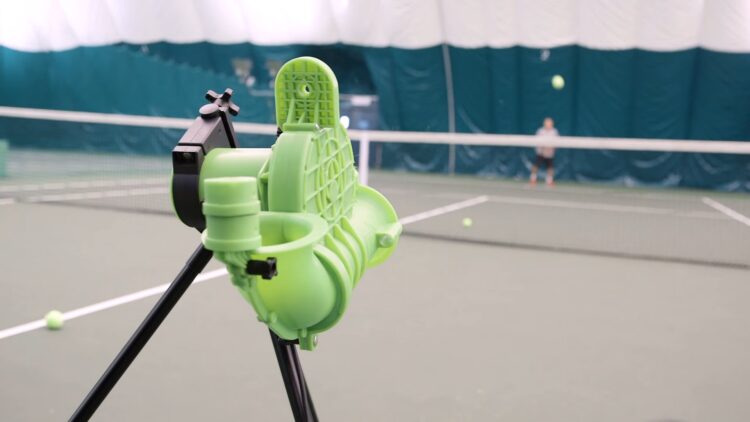 What is the purpose of the tennis ball machine?
A tennis ball machine is an excellent tool that helps players focus on their footwork, practice, and fitness rather than practicing a particular type of shot.
It is excellent preparation for both amateurs and professionals for various in-game situations.
Which one is better, A/C or battery-powered tennis ball machine?
Both power sources are excellent choices, and it just depends on your personal preferences. However, A/C powered ball machines are better since they do not require a recharge, but they demand a reliable power source.
Portable ball machines powered with batteries are also a great choice because of their mobility.
How many balls can a tennis ball machine store?
Top-of-the-line tennis ball machines have a high storage capacity. The best ones are able to store between 50 and 300 balls which enable players to practice for an extended period of time.
Can a tennis ball machine improve my game?
It certainly can. Since tennis ball machines can feed players at a consistent rate for a longer period, they can prepare better and improve their games.
These machines can prepare players for different types of shots that will be thrown at them during an actual match.
How long do battery-powered tennis ball machines last?
Battery-powered machines typically last between 2 and 8 hours, but this largely depends on the type of the machine and battery. Most batteries for these machines can be used for 3 or 4 years before replacement.
Do professional tennis players use ball machines?
Tennis professionals typically do not use these machines since they have different training methods to acquire different skills.
Pros develop their recognition skills using different exercises, and this is one of the main reasons why more than 90% of professional players do not use these machines.
Final Words
From the list, you can choose the most suitable tennis ball machine. The high-quality tennis ball machines offer diverse training techniques that help a tennis player to play better.
Tennis machines are available in variety, and it is essential to find a machine that suits your needs well. The buying guide offers you a few valid points to decide the machine from the list of available brands in the market.