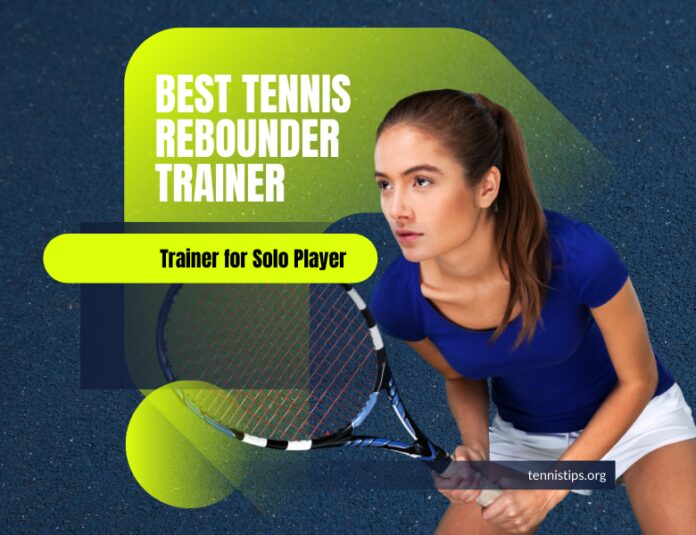 I have an immense love for playing tennis; it's one of my most cherished hobbies. There's something incredibly satisfying about executing a sharp backhand and witnessing the opponent struggling to get to the ball.
As the adage goes, practice makes perfect, and this rings true in tennis too. Engaging in practice sessions with friends or hiring coaches are common ways to improve. However, I've found that tennis presents a unique challenge when it comes to training alone compared to other sports.
Sure, hitting a ball against a wall is an option, but it doesn't quite replicate the experience of playing with an opponent. This is where the tennis rebounder has proven to be a game-changer for me. Being able to strike the ball with vigor and face the unpredictability of its return has made the tennis rebounder an invaluable tool in my solo training regiment.
Top Tennis Rebounder – Best Selling List
Using a tennis rebounder ball is not only beneficial for individuals who prefer practicing alone, but it is also an excellent method to enhance my own game. By utilizing a rebounder ball, I was able to master valuable tricks, techniques, and skills for playing tennis the right way.
Furthermore, a tennis rebounder serves as an effective warm-up tool, before engaging in an actual match with another player.
When considering purchasing a tennis rebounder, there are numerous options available in the market. In the event you are a first-time buyer, I have compiled a list of the top ten choices to assist you in making a decision.
These options are convenient and useful for mastering the sport. So let's take a look at some of the finest tennis rebounders available.
#1 Tourna Fill & Drill Tennis Trainer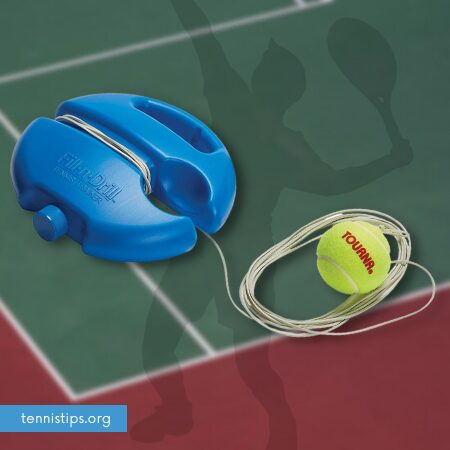 First, on the list, we have Tourna Fill & Drill Tennis Trainer. It is a very simple and useful tool for those who wish to practice tennis individually. You can easily carry it along with you to any place and start practicing.
It comes with a wide base, which has to be filled with water, or you can also use sand. This will keep the base stable in one place. It comes with a cord attached to it.
The length of the cord is 15 feet, but it can extend up to 30 feet, depending on how hard you hit the ball.
If you wish to shorten the length, you can just wrap the cord to the base of the rebounder ball.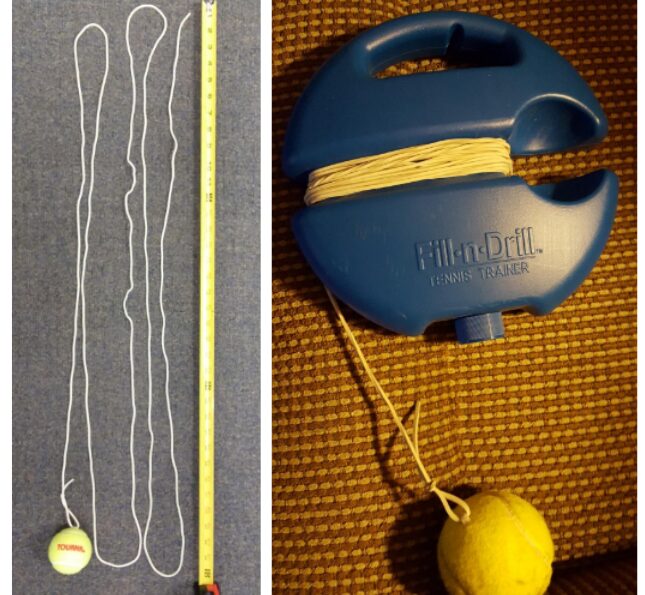 #2 Linkin Sport Tennis Rebounder Ball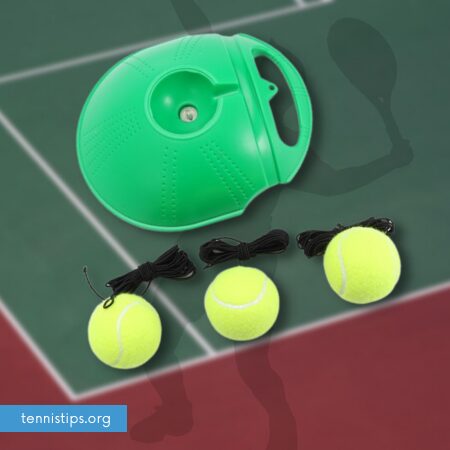 Next, on the list, we have the Linkin Sport Tennis Rebounder ball. It is available in different colors like orange and green. You will get this tool with one base and two training balls, and separate strings for each of the balls.
Just fill the base with saltwater or sand, to keep the base stable. It also comes with a non-slip base.
The design is sleek and light in weight, making it easy for you to carry it along with you.
It is good for both indoor and outdoor practice, just take care of the length of the string when using indoors.
#3 SKLZ Tennis Rebounder – Best Rebounder With Two Balls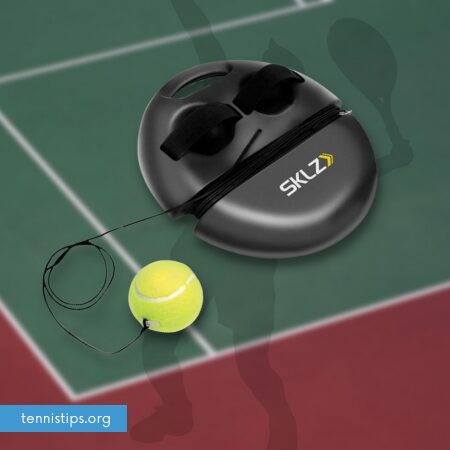 Next, on the list, we have the SKLZ Tennis rebounder ball. With two tennis balls for practice. This is one of the best options to go for and my personal favorite.
The length of the string is 15 feet, and when you are hitting it harder, it can extend up to 30 feete. You can set it up at any place without any worries, whether indoors or outdoors. Again, just remember the space available indoors when practicing.
The weight of the base is 2.25 pounds and it is easy to carry. It is a non-slip and rugged rubber base that keeps it in place.
#4 Pro Impact Tennis Rebounder Ball – Best For Solo Practice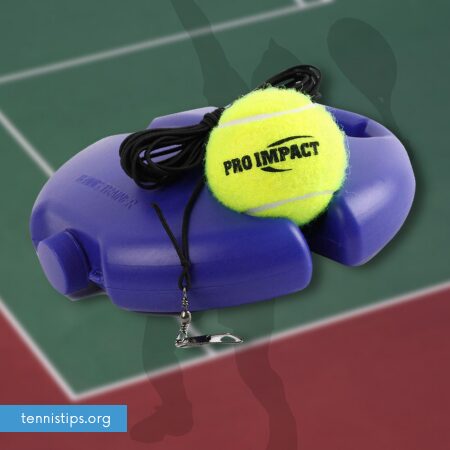 Next, on the list, we have Pro Impact Tennis Rebounder Ball. This is one of the most customizable rebounders on the market.
Available in two different shapes – round and rectangular, and can come in one of three different colors; Red, Pink, or Blue.
It is a perfect option to start practicing whenever you wish to and doing so in style. I like to rock my red tennis outfit with my red rounder. It is light in weight and comes with just one ball only.
You can add water or sand to the baseboard, and that makes the base very stable.
#5 Vjoy Tennis Rebounder Ball – High Quality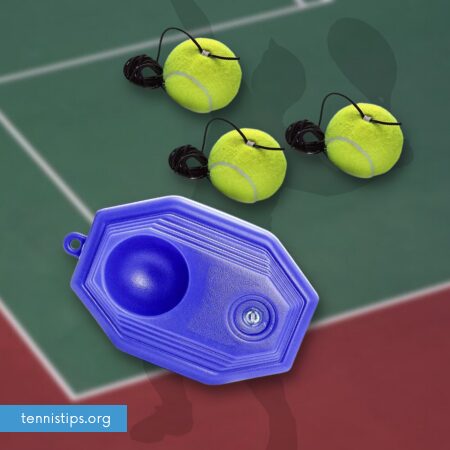 Last, on the list, we have a Vjoy Tennis rebounder Ball. If you are looking for a high-quality rebounder ball, then you are at the right place. In this package, you get one rebounder baseboard and two tennis balls with string to practice with.
It is light in weight, making it easy for you to take it to any place. Another solid choice that you cannot go wrong with.
Advantages of Using a Tennis Rebounder Ball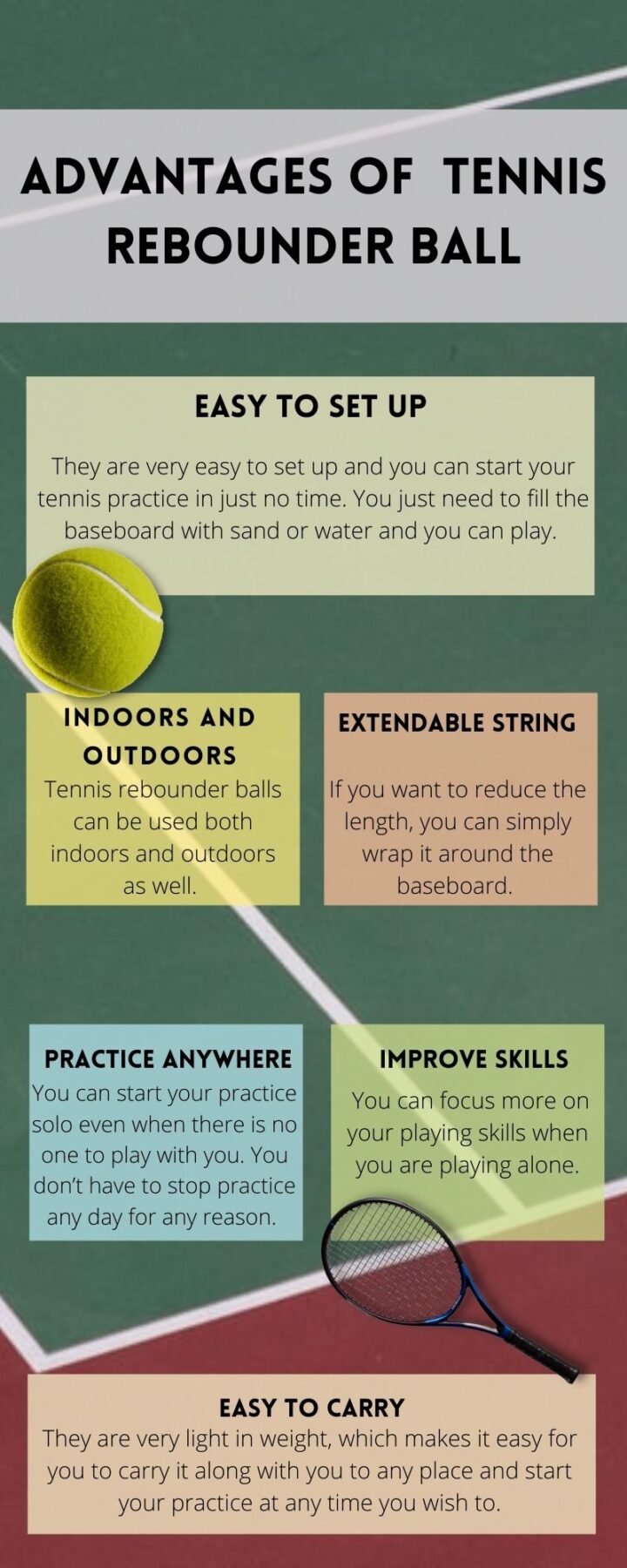 There are several advantages to using a tennis rebounder ball. Let us have a look at a few of them:
Easy to Set Up: They are very easy to set up and you can start your tennis practice in just no time. You just need to fill the baseboard with sand or water and you can play. Make sure the rebounders are weight down enough. I have sent more than one flying when being hasty in the set-up.
Indoors and Outdoors; You can set it up indoors or outdoors. Just be conscious of your setup. Not many things are worse than sending a tennis ball flying into your TV or a Vase because you didn't take the proper space into consideration.
Extendable String; The string of the rebounder ball can be extended up to double its resting length when struck. It all depends on how hard you hit the ball.
Solo practice Anywhere at Any Tim; You can start your practice solo even when there is no one to play with you. I used a rebounder to take my skills to the next level.
Improve Skills and Coordination; With the help of the tennis rebounder ball, your hand and eye coordination can improve a lot! Focus on skill shots to elevate your game.
Inexpensive Option; Cheap and readily available. For a more expensive option, you can buy tennis rebounder nets also.
Easy to Carry; They are very light in weight, and easy to carry along with you.
In short, you can save money and elevate your skills at an exceptional rate, and take them anywhere. I outgrew my friendly competition by practicing with tennis rebounders!
FAQ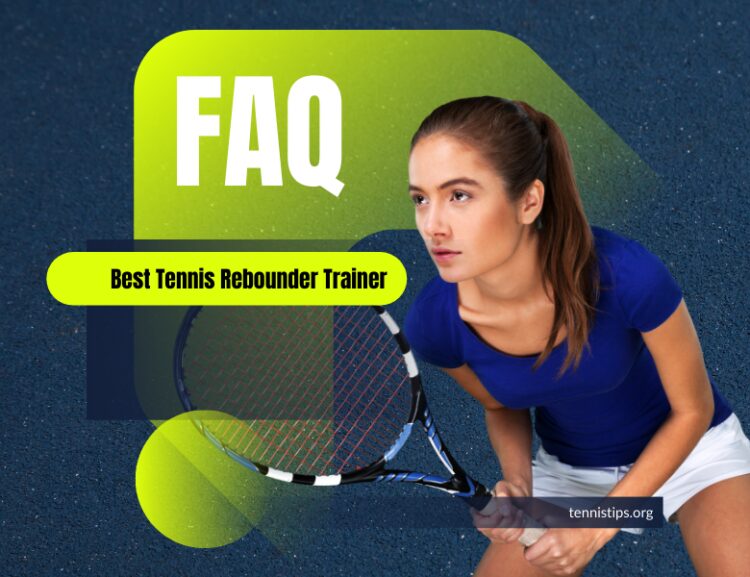 What are tennis rebounder balls?
Rebounder balls are tools designed for solo tennis training. The ball is attached to the base, and it is connected with an elastic string. Since the ball is attached, you will not need to run and grab the ball every time, and you will be able to practice on your own.
What are the advantages of training with rebounder balls?
Same as regular training, it improves your endurance and strengthens your bones and muscles. Since the ball, as the name indicates, rebounds back, you will be able to increase your agility and hand-eye coordination further.
What is the length of string attached to the rebounder ball?
This depends on the type you purchase. Typically the length of a string is around 15 ft, but some rebounder balls come with extendable string. The strings can usually extend twice as much as ductile length.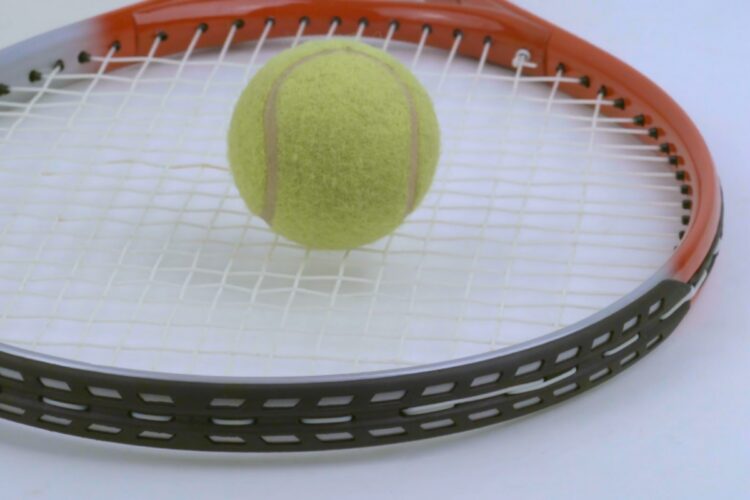 What features should I consider when purchasing a rebounder ball?
There are various options you should consider when purchasing this product. Portability is one of the most important features. Setting up a rebounder ball wherever you want is critical, whether it is indoors or outdoors.
These are quite easy to set up, so they should not pose any problems. Look for a product that has an extendable cord so you can practice on lengthier surfaces.
Which tennis rebounder ball should I purchase?
All products we have listed are of top-notch quality.
If you want a specific recommendation, then I strongly suggest the Tourna Fill & Drill Tennis Trainernull. It will help you learn new tricks and skills while training on your own.
Bottom Line
I hope this article was helpful for you in finding the right and the best tennis rebounder ball. As long as you know what kind of tennis rebounder ball you are looking for, then you will be able to pick it up very easily.
So get out there, and master those skill shots, and ace the competition!
References: