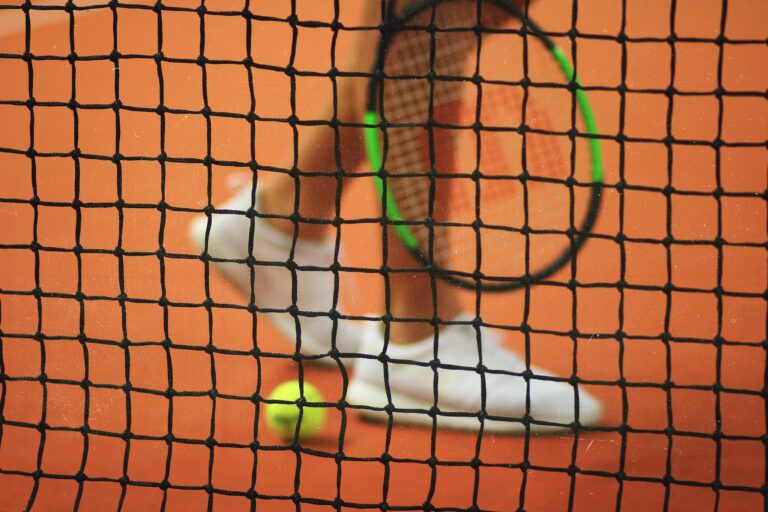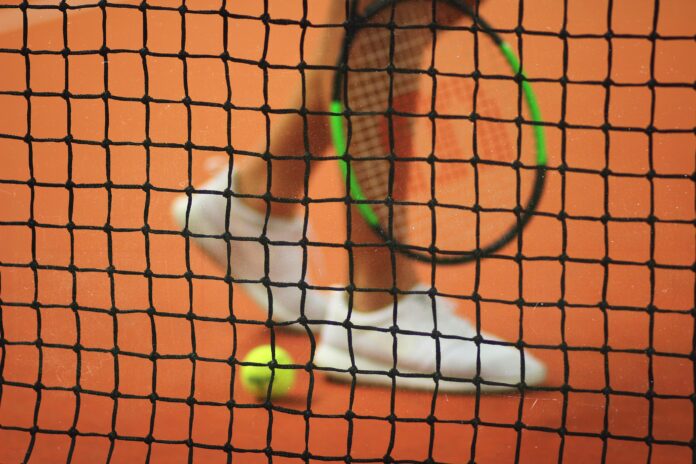 Tennis is a beloved sport all around the world. It gained a massive following this century thanks to technology. The sport is played on different surfaces, typically hard court, grass, and clay.
Many fans believe the toughest surface to play on is clay, and they do have a point: ball movement is slower on clay, making it difficult to score points. Well, difficult, unless you're one of these top ten players on our list.
These professional athletes have turned arguably the most challenging tennis surface to play on to their advantage. Here are the top 10 greatest clay-court tennis players in history.
10. Andre Agassi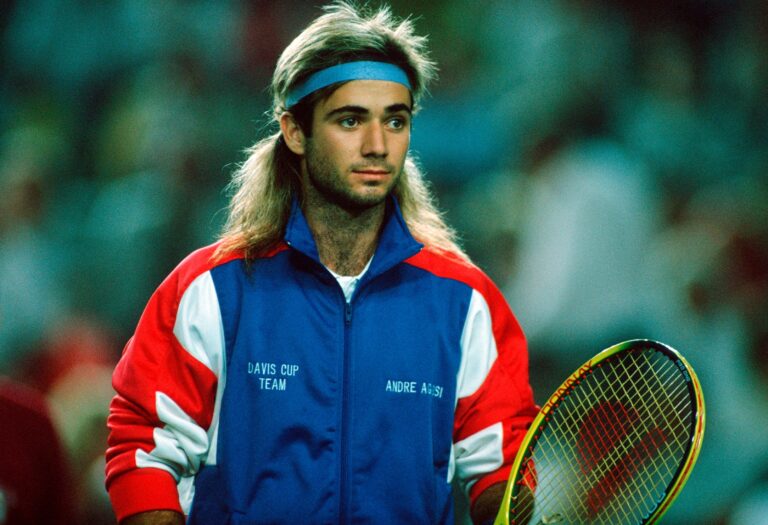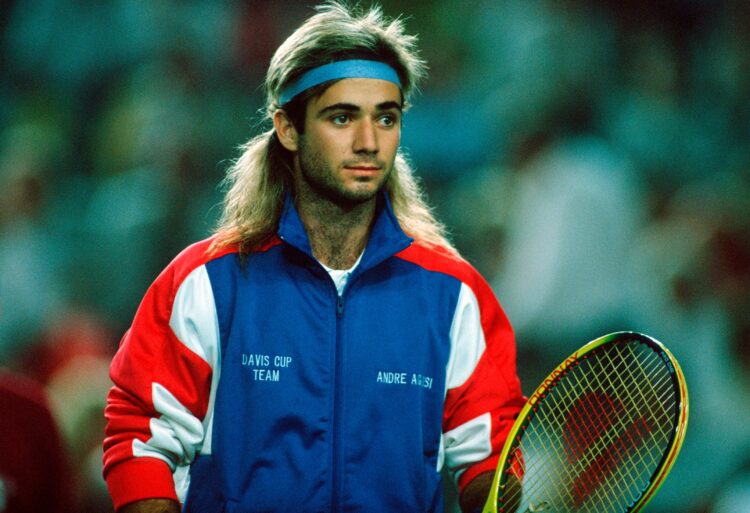 The former World No. 1 and Olympic gold medalist is 10th on our list. Clay may not have been Andre's favourite surface, but he did put on a show throughout his career, making three trips to the French Open finals.
He only managed to triumph at the French Open once throughout his illustrious career, and no other American has won in this tournament since his win in 1999. Andre finished his career with seven clay-court titles.
The U.S. Men's Clay Court Championship is currently in play. For the best odds check out https://sportsbook.fanduel.com/.
9. Roger Federer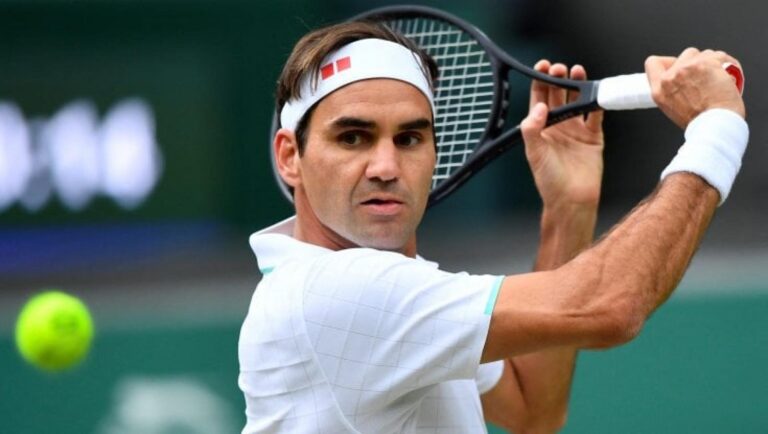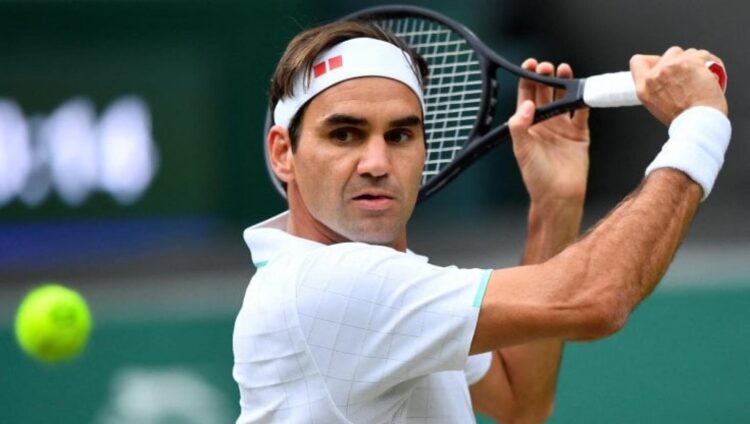 Undoubtedly, Roger Federer is one of the greatest tennis players of all time. Although many would argue that the ninth spot is pretty low for a player of such caliber, this is as high as he can get when it comes to playing on red clay.
While Federer may have won 20 Grand Slam titles, he has only managed to win the French Open once in 2009. Clay is arguably his worst surface to play on, but it's hard not to sideline a player who has made five trips to the French Open final and is an 11-time clay-court champion.
8. Guillermo Vilas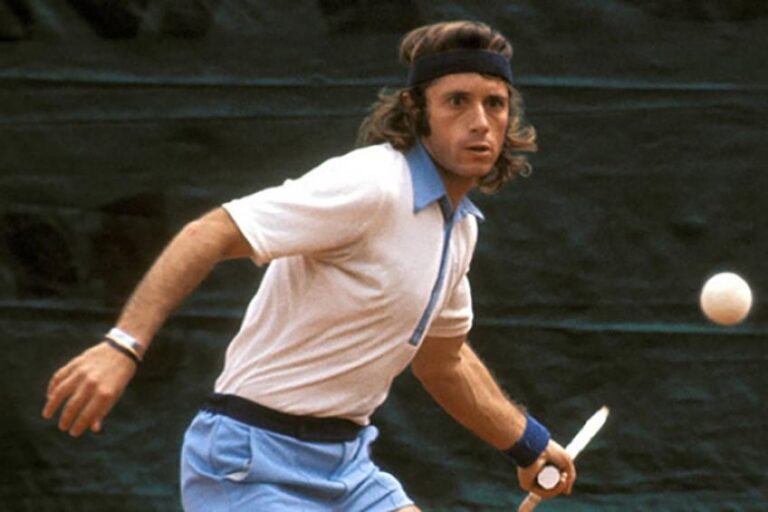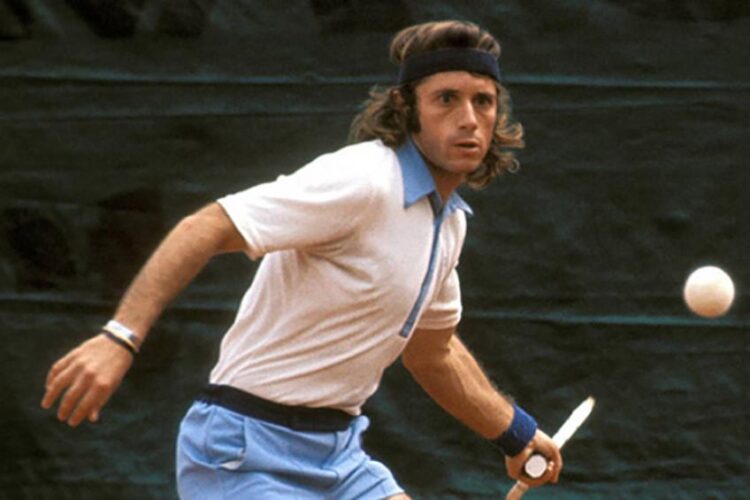 The Argentine Hall of Famer is best known for his left-handed strokes. Guillermo has won 49 clay-court titles, including one French Open in 1977. He finished the 1977 season with 14 wins and was ranked world No 1.
7. Jim Courier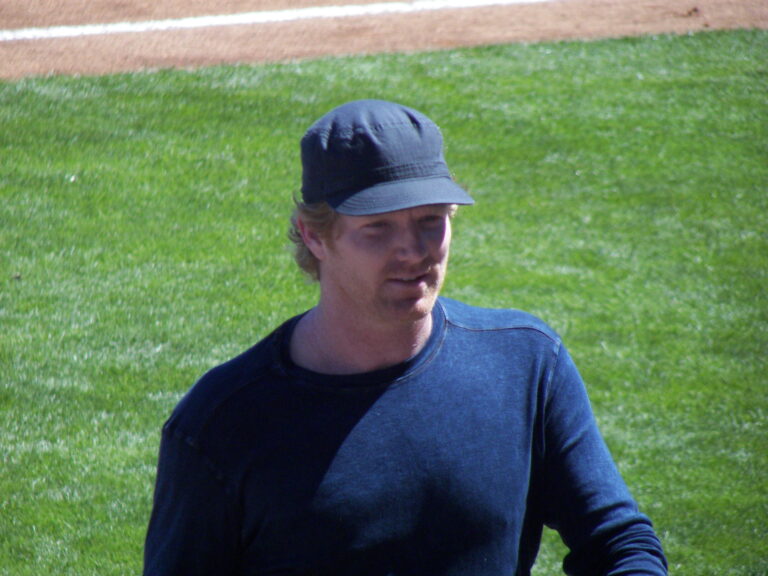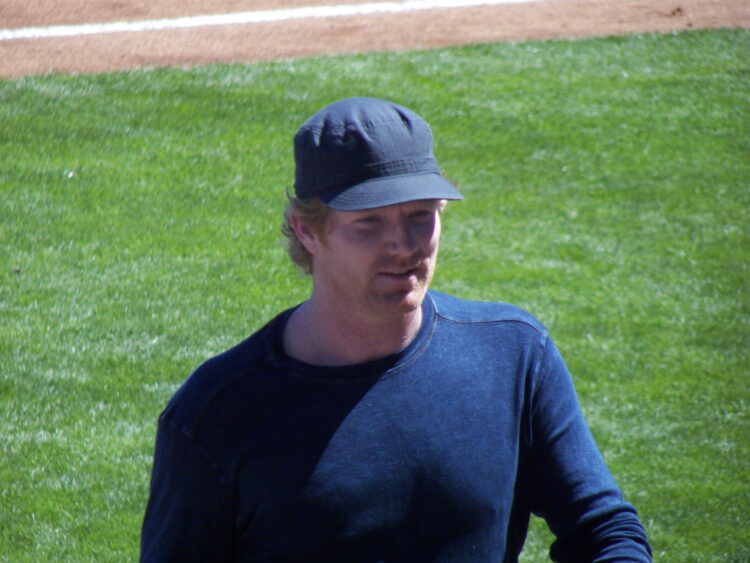 American players find it hard to dominate on red clay due to its rarity in the United States. Despite the odds, Jim Courier could win back to back French Open titles in 1991 and 1992 and five overall Clay-court titles. Jim was ranked World No 1 in 1992 and has won 23 singles titles overall.
6. Novak Djokovic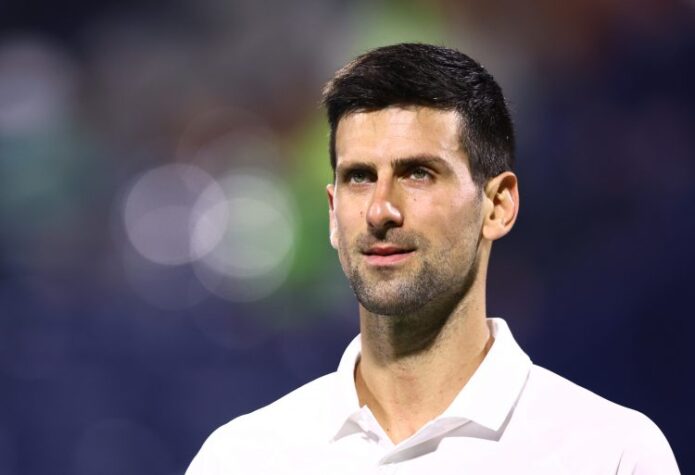 At No. 6 is none other than the current ATP World No 1, Novak Djokovic. The 34-year old Serbian is the current French Open Champion, seeing off Rafael Nadal and Stefanos Tsitsipas in the semi-final and final of the 2023 tournament. His only other win came in 2016 when he defeated Andy Murray.
He has 17 clay-court titles overall, and there's a high chance he might add some more to his title cabinet.
5. Gustavo Kuerten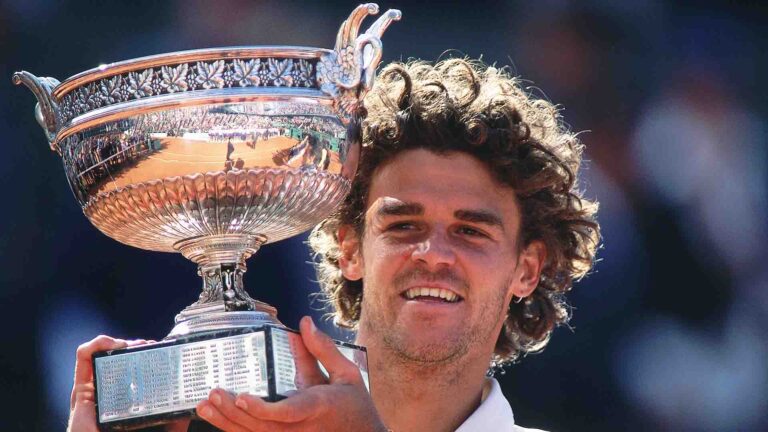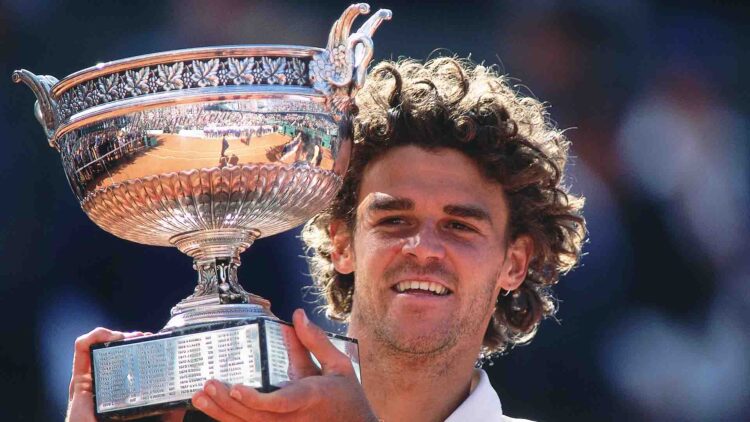 Gustavo Kuerten's career may have been short, but he was a force to be reckoned with on the red clay. The Brazilian is a three-time Grand Slam Champion, all of which came at the French Open.
His first win was in 1997, and he would later go on to win back-to-back titles in 2000 and 2001. With 14 career Clay-court titles, Gustavo was a beast when it came down to competing on clay.
4. Mats Wilander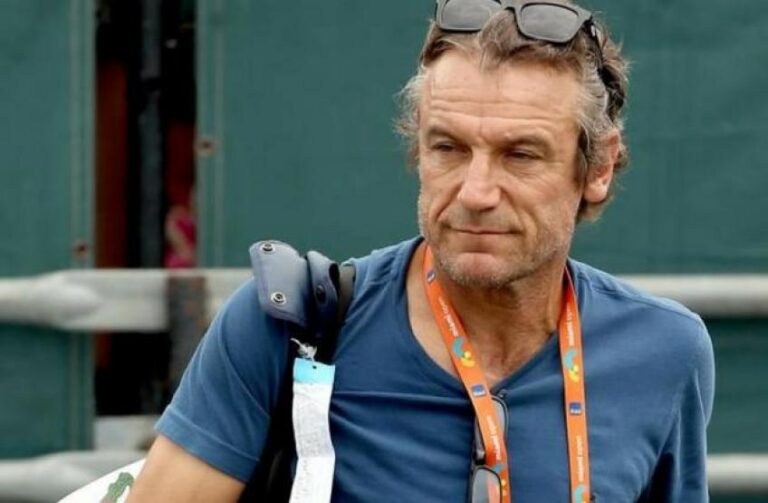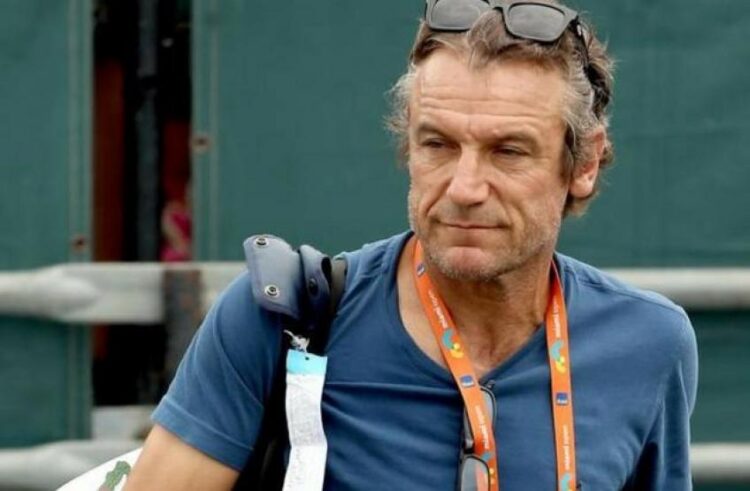 The 80s gave us one of the greatest clay-court rivalries between Mats Wilander and Ivan Lendl (more on Ivan in a moment). The Swish legend came out on top on three different occasions. He won his first French Open in 1982 at the age of 17 and followed up with two more titles in 1985 and 1988. Mats has a career total of 20 clay-court titles.
3. Ivan Lendl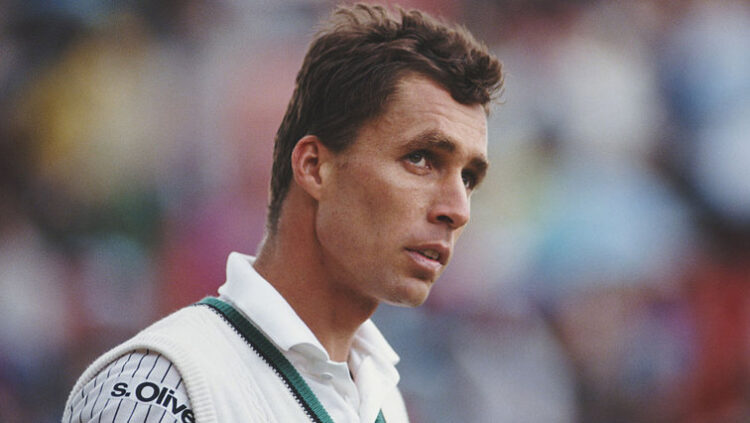 With a total of 8 Grand Slam wins, including 19 trips to the finals, Ivan Lendl was a dominant force in the 80s into the early 90s. He holds the record for most runner-ups at the Grand Slam, which he now shares with Rafael Nadal and Novak Djokovic.
The Czechoslovakian was a clay-court veteran, winning four French Open tournaments between 1984 and 1987. His only loss in that span? Check out the number 2 player on our list. He has won 28 clay-court titles.
2. Björn Borg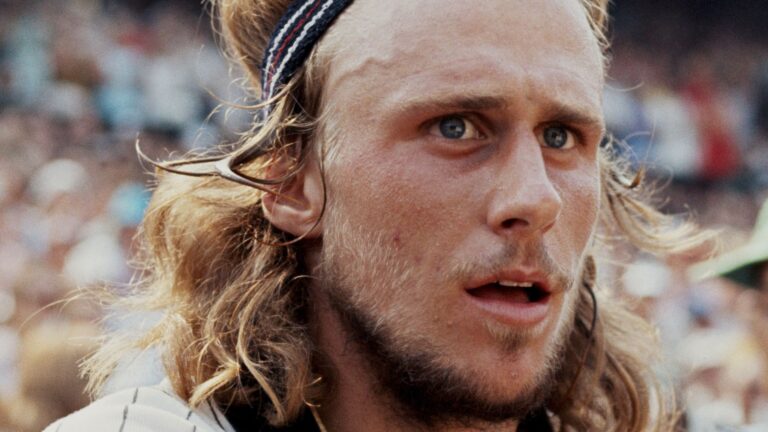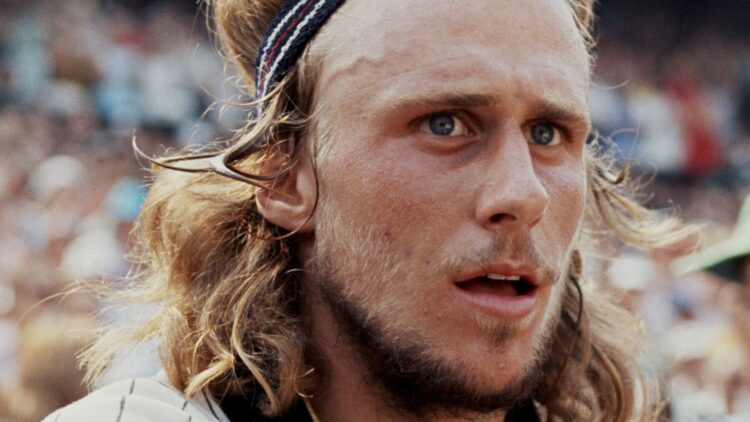 Winning five consecutive Wimbledon titles is already an impressive feat. But Björn Borg's resume far exceeds that.
He's one of few players ever to make a US Open clay-court finals appearance (1976) before the tournament switched to hard court in 1978. A 32-time clay court champion who won 6 French Open Grand Slams, the Swish was the most dominant professional clay-court player the tennis world had ever seen until our next pick.
1. Rafael Nadal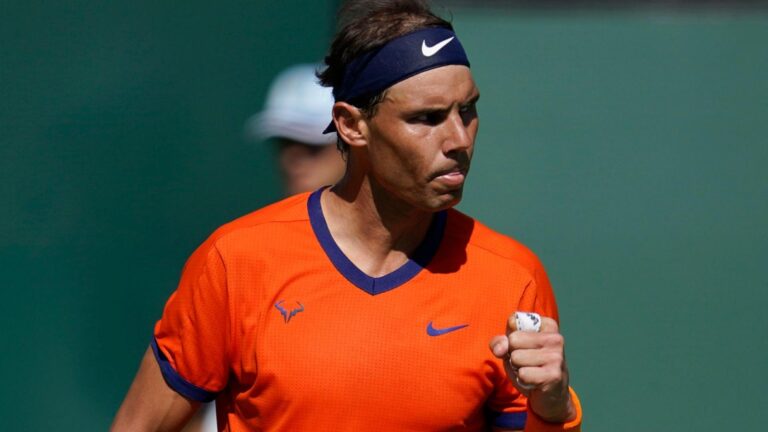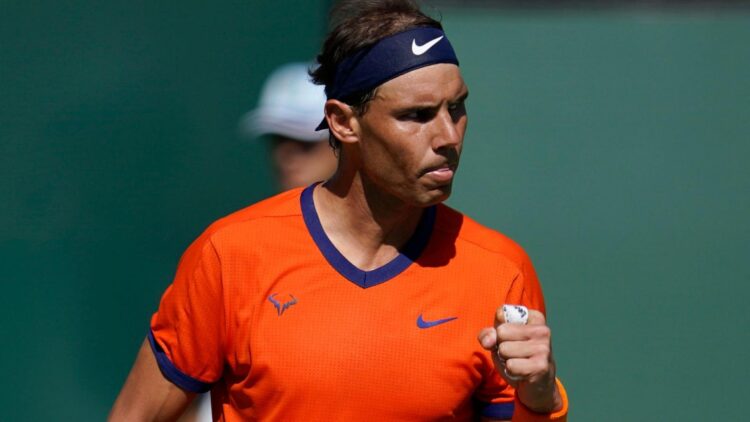 Speaking of dominant clay-court players, nobody, absolutely nobody, comes close to Rafael Nadal Parera. It's impossible to rank any other player above the former World No. 1 (currently ranked 4th) when it comes to clay-court performances. No player has dominated a single surface like Nadal on clay. But for Nadal, players like Novak Djokovic and Roger Federer would have more than French Open titles.
Nadal holds so many clay-court records. The Spaniard holds the record for most French Open titles with 13. He won the French Open Grand Slam in 2005, 2006, 2007, 2008, 2010, 2011, 2012, 2013, 2014, 2017, 2018, 2019, and 2020. No other tennis player has achieved 13 titles in a single tournament.
Nadal also holds the record for most Barcelona Open titles with 12 and most Monte Carlo Masters titles with 11. And how can we forget his 81 consecutive clay-court wins, which remain the longest winning streak on any surface?
We're talking about a player with 62 clay-court titles. Good luck trying to beat that!
Honorable Mentions
Although these players are not ranked in the top 10, they've had their fair share of greatness on the red clay court. We won't fail to mention Andy Murray, Stan Wawrinka, Robin Söderling, and Dominic Thiem who have made their mark on clay despite not winning a French Open Grand Slam.