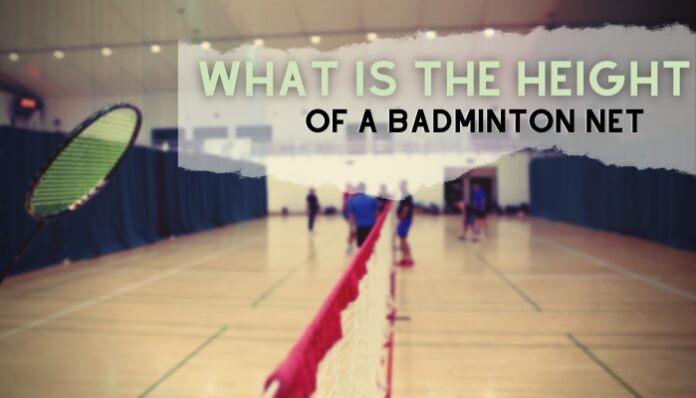 If you're someone who plays badminton or you're simply interested in finding out details about this sport, you're in the right place. We're here to provide you with all you need to know about badminton, including details such as how the sport is played, what height the badminton net should be, why the height is important, and more!
Badminton is a sport that is most commonly played in singles and doubles, which means with one player per side and two players per side (similarly to tennis). This racquet sport is also played with racquets, and the ''ball'' used is called a shuttlecock. The shuttlecock is a feathered, sometimes plastic, projectile that features a conical shape and is most commonly used to play badminton, although it can be used in some other sports as well.
The way you score a point is simple. You throw and strike the shuttlecock with your racquet and land it on the opposing side of the court. Both sides are allowed to strike the shuttlecock once before it goes over the net.
Since there are many rules and details that are important and interesting to learn about, we decided to compile a quick guide that will allow you to learn all there is to know about badminton in the nick of time! Take a look at the list below to learn what the height of a badminton net is, what types of badminton nets exist, and more!
All You Need To Know About a Badminton Net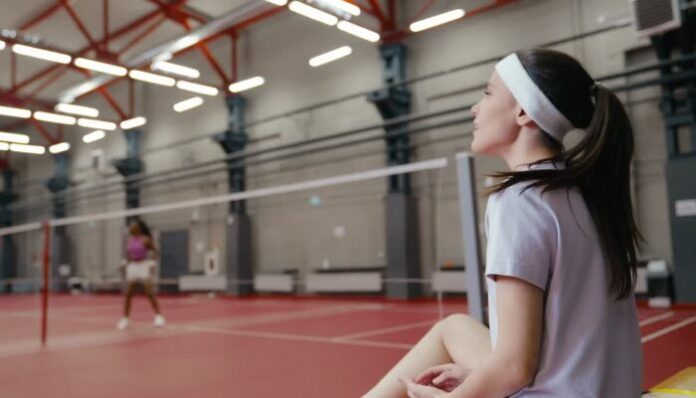 Now that you're acquainted with badminton as a sport and some of its rules, it's time to talk about the reason why you're here—a badminton net.
A badminton net is one of the most important and necessary elements when it comes t playing this sport. It is a barrier placed between two players and it is required because the game revolves around the shuttlecock being thrown over it. That's why badminton cannot be played without a net.
This net is usually made of a fine cord, and it features a mesh of approximately 15-20mm. Cables or cords are attached to the top of the cord mesh with the goal of tensioning the net. They are also usually covered with white tape. When it comes to the color of the cord, it should typically be a darker color so that it enhances the visibility due to its placing (the top of the white tape).
No matter if singles or doubles are played, the net should be attached with posts and placed on the doubles side. It should also be stretched perfectly to maintain the required and proper height. No gaps should exist between posts and the net's ends.
The Height of a Badminton Net – Explained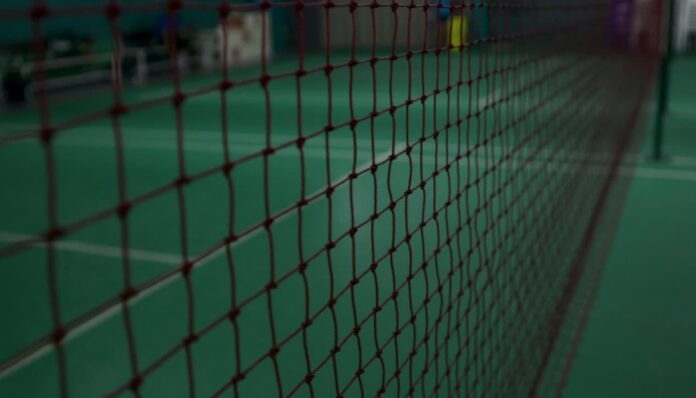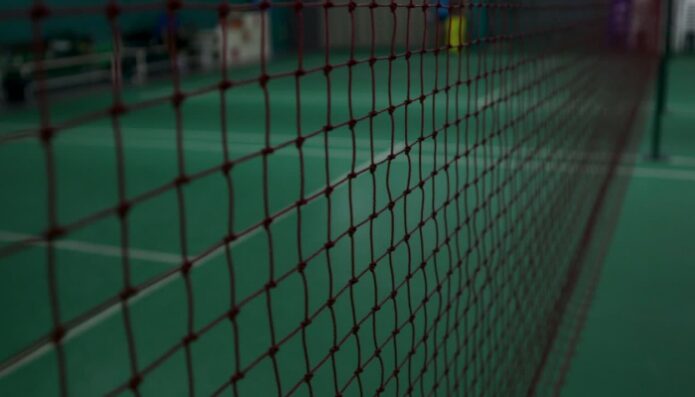 When it comes to the height of a badminton net, it's important that it is stretched to perfection so that it would allow the players to experience no issues when playing. There should also be no gaps or spaces between the post and the end of a net. The net's depth should be around 760mm, and as for its width, it should be around 6.1m.
The top of the net from the surface of the court should be somewhere around 1.524m at the center and 1.55m over the sidelines when it comes to doubles. If you're wondering what materials are used to make a badminton net, we got you covered! Nylon is the most commonly used material for these nets because of its durability.
A couple of the other materials that are used are polyester and vinyl, but these are not as weather-resistant and durable as nylon. As for the cables and cords, the materials most commonly used are nylon, polyester, and steel.
Steel ones may be a bit more difficult to handle, but they are still among the three best ones for these purposes. You can take a look at the table below to see the exact measurements for the badminton height in feet, inches, and meters:
| | | | |
| --- | --- | --- | --- |
| Measurements | Feet | Inches | Meters |
| Each Side | 5.09 | 61 | 1.55 |
| Center | 5 | 60 | 1.524 |
| Depth | 2.49 | 29.9 | 0.76 |
Types of Badminton Net
The final thing we'll go over regarding badminton nets is the types of nets you can find. Three of the most common types are indoor, outdoor, and portable nets.
1. Indoor Nets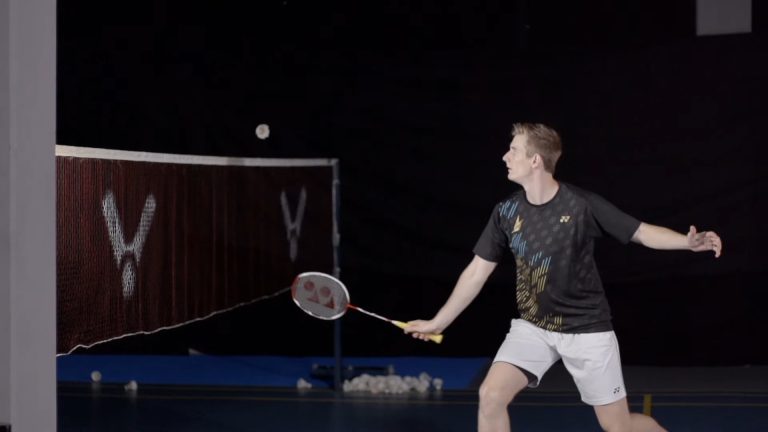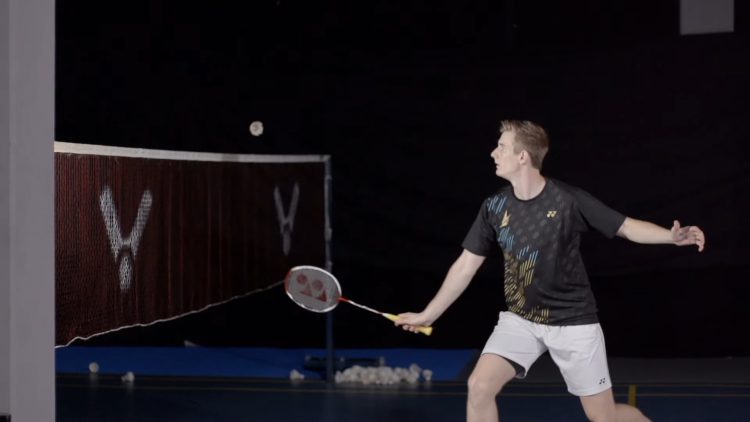 We'll begin with indoor nets which are, as the name suggests, used for indoor courts only. Since in these indoor courts there is less effect of wind and no need for the net to endure severe weather conditions, these nets don't have to be as durable as the outdoor ones. They also don't need to be placed and planted into the ground.
The stability and adjustments of these nets are accomplished by using the so-called T-bar mechanism. What's also great about these nets is that GI wire and other accessories that are a must when it comes to outdoor nets aren't essential for indoor ones.
2. Outdoor Nets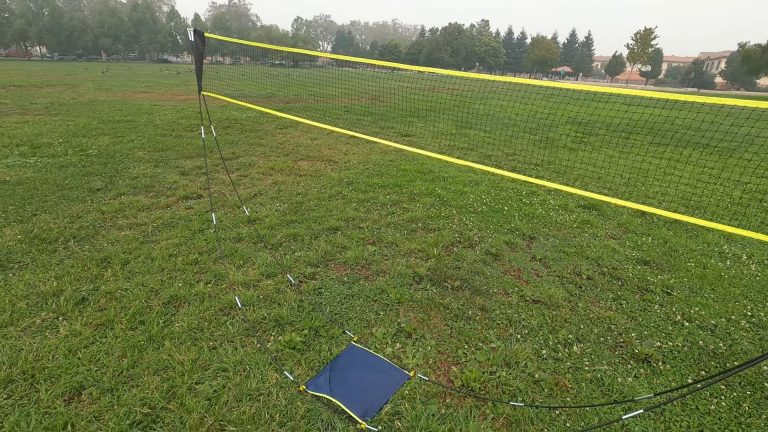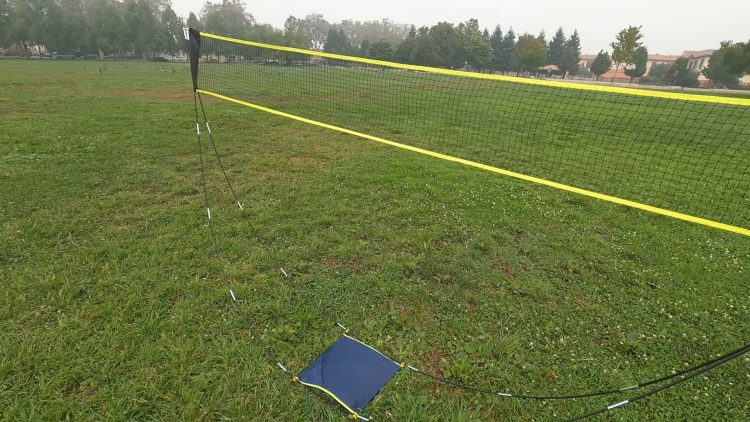 Let's continue with the outdoor nets. These outdoor nets have to be extremely sturdy and durable so that they would endure severe weather conditions. Since they are used outside, you can never be sure whether the rain will start pouring or the wind hurling.
That's why these nets have to be made of very high-quality, weather-resistant, and durable materials. They also need to be fixed against the stakes that are planted into the ground vertically.
3. Portable Nets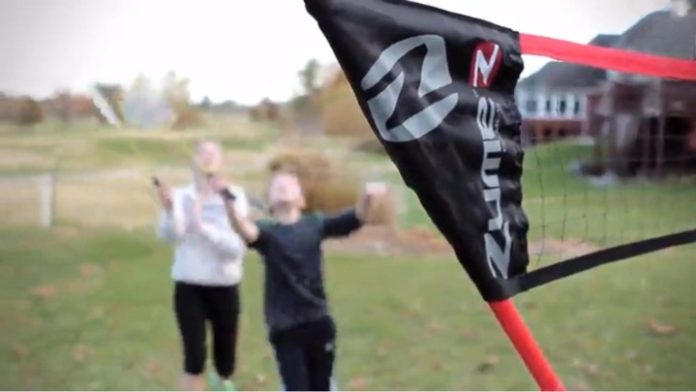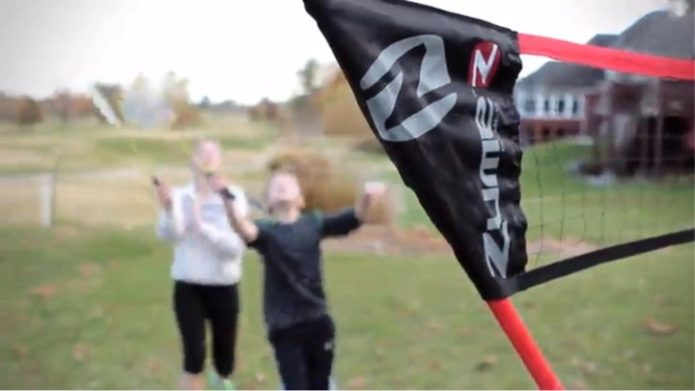 The last one on our list are the portable nets. The portable nets are excellent and most commonly used for recreational activities. Since they are portable, as well as very affordable, they are easy to get and bring with you wherever you need to.
What these portable nets include are two posts to uproot from the ground, as well as weights/anchors to maintain the net in proper tension.
Conclusion
Badminton is a very popular and fun sport, but if you want to play it like a real pro, you must learn all the basic rules first! Luckily, you don't have to spend an eternity looking for info when you have our article!
Save time by learning about all you need to know about badminton right here—in no more than 10 minutes!