In the past few years, Novak Djokovic has made it clear what he wants to achieve long-term: He aspires to win Grand Slam titles to surpass what Roger Federer and Rafael Nadal have won.
The French Open, set to start on Sunday, seems like the perfect opportunity for Djokovic to go for his ambitions. This tournament will be the first one since 19998 without Nadal, who's nursing an injury, and Federer, who retired.
Suppose he comes out triumphant in this tournament. In that case, he will break the tie with Nadal and boast three more trophies than Roger Federer.
Djokovic's Honors
Djokovic revealed that he draws his motivation and inspiration from his desire to break as many records as possible and make more history.
Currently, Djokovic has 24 majors to his name, which include two at Roland Garros, in 2016 and 2021. He also has three at the US Open, seven at Wimbledon, and ten at the Australian Open.
It is also interesting to note that Djokovic has won each of the four Grand Slams at least three times. He has lifted 10 Australian Open titles, seven Wimbledon titles, four US Open titles, and three French Open titles. He is a popular figure among tennis-wagering fans on platforms like Betway, thanks to his winning mentality.
These honors mean Djokovic boasts 16 more titles than all the other 127 men in the bracket in Paris combined. Dominic Thiem, Daniil Medvedev, and Carlos Alcaraz have one title each, while Stan Wawrinka has three to his name.
The World Number One boasts the most number of Grand Slam titles than any other man in Tennis history. Additionally, he has more Masters and has spent more weeks at the helm of global rankings than any other tennis player.
Djokovic has occupied the number 1 spot for 393 weeks in 12 different years! He has also finished as year-end number one seven times.
Rafael Nadal Honors
Rafael Nadal is unquestionably one of the biggest names in the World of tennis. The Association of Tennis Professionals has ranked the Spanish professional tennis player as world number one in singles for 209 weeks. Additionally, he has finished the year-end number one five times.
When it comes to titles, Nadal has won 22 Grand Slam men's singles titles, including 14 French Open titles. He also has 92 ATP singles titles to his name, including 36 masters and 63 on clay courts. Nadal is also one of two men who have completed a Career Golden Slam singles.
Furthermore, his 81 successive wins on clay are the lengthiest single-surface winning streak in the Open Era. In the last decade, Nadal has been among the crème de la crème of men's tennis, together with Novak Djokovic and Roger Federer.
Roger Federer Honors
Roger Federer has amassed 20 Grand Slam singles titles, which ranks him third behind Nadal and Djokovic. He has also featured in 31 Grand Slam finals, second to Djokovic's 36. Among the 36 are 10 successive finals and another eight.
Federer is also among the eight men that have won a career Grand Slam. He achieved this in 2009. Additionally, he is among the tennis greats to have achieved a career Grand Slam on three distinct surfaces: clay courts, grass, and hard.
Between 2005 and 2010, Federer has featured in 18 out of 19 consecutive grand slams and won a whopping 12. He is also the only tennis player to have won three different tournaments (US Open, Australian Open, and Wimbledon) at least five times.
Federer is also the only player to have won two Grand Slams at Wimbledon five times in a row between 2003 and 2007 and the US Open between 2004 and 2008.
Furthermore, Federer has been the number one ranked tennis player globally for 310 weeks, second to Djokovic, whose record is 237.
The tennis legend has also won 11 hard-court Grand Slam titles, which include five US Open and six Australian Open titles. This impressive record is second to Djokovic's 14 titles. On the other hand, he is the only tennis player to have won five consecutive titles at the US Open between 2004 and 2008.
What Djokovic Has to Do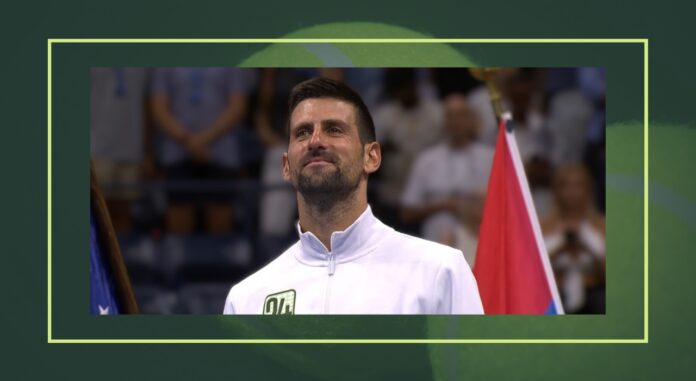 When you talk to some tennis commentators, they'll tell you that Novak Djokovic has already surpassed tennis greats like Margaret Court. However, he still has some work to do to surpass Rafael Nadal and Roger Federer.
Here are the things he would need to do to surpass the two tennis legends:
Grand Slam Titles:
Djokovic boasts 24 Grand Slam titles, two more than Rafael Nadal and four more than Roger Federer. Since Federer has already retired, he will never catch Djokovic in this regard.
On the other hand, Rafael Nadal is out of the 2023 French Open thanks to injury and is set to retire in 2024. Therefore, when it comes to Grand Slam titles, Djokovic is ahead of his challengers in the 'big three.'
French Open Titles:
Djokovic has two French Open titles to his name while Nadal has won it a record 13 times while Federer only has one.
Here, Djokovic will have to keep winning the French Open to surpass Nadal's 13 titles. This is a feat even betting fans on top tennis betting platforms like Betway can back Djokovic to achieve.
Wimbledon:
When it comes to Wimbledon titles, Federer boasts 8 titles, while Nadal has two. On the other hand, Djokovic has won seven titles, meaning he only needs to keep winning at Wimbledon to surpass the current record holder.
Weeks at Number One:
Djokovic holds the record for most weeks at number one, having been at the top of the ATP rankings for a total of 393 weeks. On the other hand, Federer has 310 successive weeks as number one.
Nadal has been ranked as world number one by the ATP for 209 weeks. For this metric, Djokovic seems to be doing well.
Calendar Grand Slam:
This is arguably the most impressive achievement in tennis. It means a player has won all four titles in the same year. In recent years, Roger Federer came close to winning a calendar Grand Slam in 2006 and 2007.
He won the Australian Open and Wimbledon but lost the French Open in the finals. Djokovic has not completed a calendar year Grand Slam.
Next year presents a chance for the Serb to achieve this. He may even complete the Golden Grand Slam if he wins the Olympics in Paris.