Esports are competitions that allow players to engage through video games. They organized multiplayer video game competitions between individuals, teams, and professional players.
Tennis is a very popular sport known worldwide with various variations of the game and events. A popular variation of tennis played in the United States is pickleball, and you can click here to find the most popular pickleball paddles. As tennis continues to grow, there will likely be more variations.
Another variation to look out for is tennis in esports. Events are accessible worldwide. Esports is an exceptional type of gaming that allows its players to game from anywhere without even moving an inch.
It has become a significant part of the video gaming industry and has seen multiple game developers designing and funding tournaments.
About Tennis Esports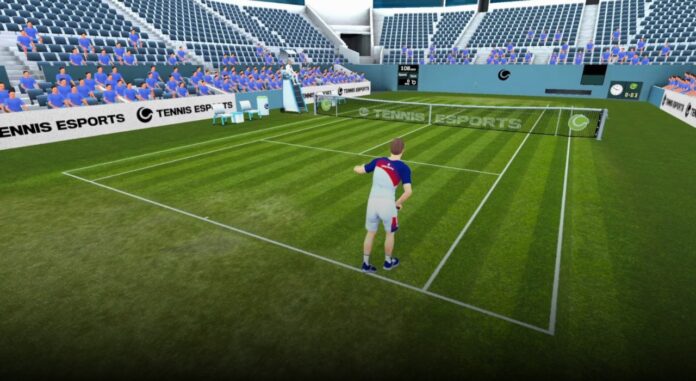 Tennis Esports is a virtual combination of tennis and esports. It has a more realistic approach to the game, allowing players to learn the game from anywhere, anytime. The game is very practical in enabling players to experience the fun as though they're on a real court.
To engage in esports, you don't need to be a professional; you can learn the game as you go. Tennis ES has training exercises, live matches, and specific target games.
A popular tournament in sports is Tennis Clash: The Olympics series. You can experience esports on different apps provided on app stores on phones and other devices.
Tennis Esports allow their players to experience the stadium from the comfort of their home. They can enable voice chat to engage with other players. To get started, you must commonly set up your profile and create your virtual avatar.
Another thing that makes virtual sports a great option is that they don't limit when it comes to age and size.
Olympics Esports Series
Esports and video games haven't been considered traditional sports for a while. The Olympics became interested in esports in 2007 by including it in an Asian indoor game. The section took off around 2017 after an Olympic summit was held.
A significant event occurred in 2021, and five sports were in the event. That's when the International Olympic Committee (IOC) eventually announced the Olympic Series. The first event was held in Singapore in June 2023, with the second planned for 2024.
The Olympic Esports series is an Olympic-styled event to be held annually and will have multiple virtual sports, including tennis and other video games. All players will come together in a single location, like in multi-sport events, run by the IOC.
The series can be connected to traditional Olympic sports. The International Federations select the titles of the video games, and there's a mix of both physical sports in the virtual world and some sports that are based on video games.
Tennis Clash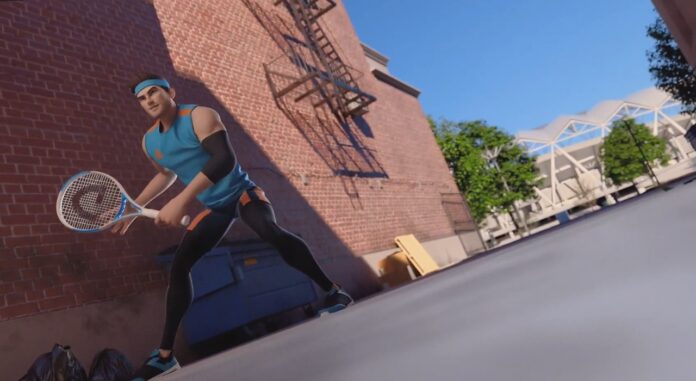 Tennis Clash players compete on a new Olympic Esports Series Court designed for the event. Tennis Clash is a development by Wildlife Studios, which has partnered with IOC since 2021 to develop the games. Additionally, some games are mobile device-optimised.
Following the final, the players are split into two groups of three each. Two players from each of the groups advance to the semifinals. The group A winner faces the group B runner-up, and vice versa. The losers will play for third place, while the winners proceed to the final round.
The game is streamed by major online sportsbooks that have the esports section in their game options. You had to buy a ticket with your selected sportsbook to become a viewer of the game.
Reasons to Become Part of the Tennis Clash: The Olympic Esports Series
If you're a fan of tennis and esports, here are a few reasons why this is an excellent way to enjoy the sport:
Tennis Clash is a multiplayer mobile game that allows you to access it on iOS or Android.
Has 200,000 followers on Facebook.
Has been downloaded more than 50 million times on Google Play and has a rating of 4.6.
Has a competitive mode known as tournaments in the events section. It has four tournament tiers.
According to the statistics, the game has an excellent player base.
To play the game, you don't need special expertise.
Tennis courts online are just as excellent as actual ones.
Collaborations and Advancements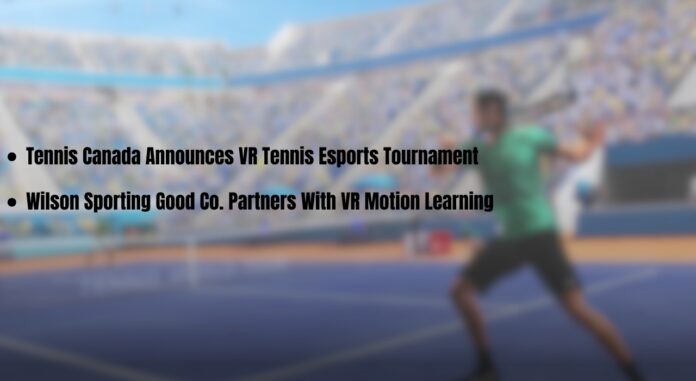 The growth of esports is evident and can be seen through various interests emerging across industries. Here are a few advancements and collaborations likely to drive Tennis Esports:
Tennis Canada Announces VR Tennis Esports Tournament
Tennis Canada has announced that they will have a VR tennis esports tournament. Those who participate in the tournament will have the chance of winning CAD 15000. Additionally, the winner will fly to Canada to compete in the finals. For the first time, Tennis Canada will be involved in esports.
Wilson Sporting Good Co. Partners With VR Motion Learning
The leading sports equipment manufacturer, Wilson Sporting Goods Co., has collaborated with VR Motion Learnings to develop Tennis. The two companies will combine their expertise in creating technology for Tennis.
The application offers players the opportunity to play against professionals in world-class stadiums. Players can access a wide range of features that allow them to customize and accessorize with Wilson apparel and equipment.
The partnership also aims to introduce innovations in sports technology by combining their experiences and expertise. This collaboration is excellent as it allows everyone to experience a virtual version of the sport despite their physique.
The Future
Mobile users are a greater part of the world's population and with Android and iOS users already accessing the game on their devices, it's likely to spread like wildfire.
Esports are still a new concept in the gaming and sporting world, and from the looks of things, it's likely to become even more popular. Seeing all these collaborations also shows an interest in the game, which means growth and recognition.