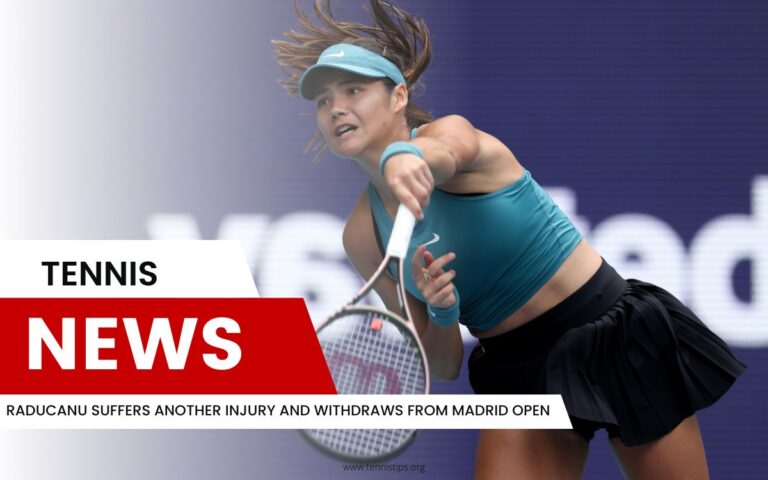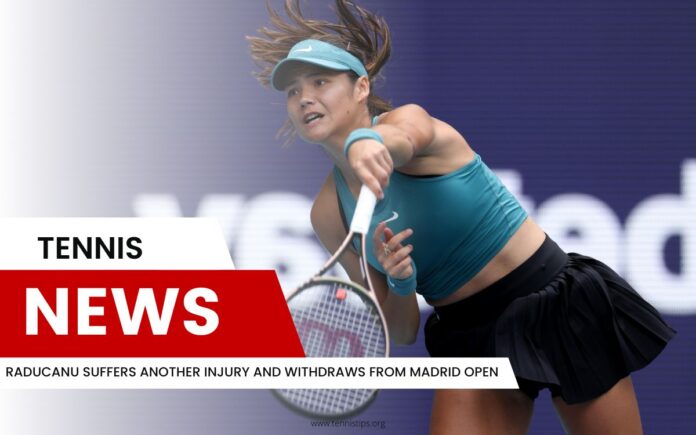 The Madrid Open has suffered a major blow as British No 1 and US Open champion Emma Raducanu has withdrawn from the tournament due to a right-hand injury. The 20-year-old's withdrawal means she will drop out of the WTA's top 100 in the world after the event. 
Raducanu was scheduled to play Bulgarian Viktoriya Tomova in the opening round of her second clay-court tournament, which was supposed to serve as preparation for the upcoming French Open. However, the injury has forced her to withdraw from the competition, leaving fans disappointed and uncertain about her future in the sport.
Raducanu's withdrawal from the Madrid Open comes after a string of defeats this year, with her latest being a one-sided straight-sets loss to Jelena Ostapenko in the first round of the Stuttgart Open last week. 
The defeat was her fifth of the year, following another first-round exit to Bianca Andreescu at the Miami Open in March. Raducanu had previously mentioned that she was experiencing wrist problems that needed to be addressed, and it appears that her injury has now become too severe to ignore.