Recording tennis isn't easy. Without a proper camera and a recording microphone, following the ball might be more challenging than following the action on television.
The best video cameras and microphones for recording tennis matches will give you the clearest possible picture and sound, whether you're trying to improve your own game or capture a critical moment in a tournament match.
However, finding them might've been hard. Until now.
Best Video Cameras For Recording Tennis
The first step is to choose the right camera. Many digital cameras have features that make them ideal for recording tennis, but these five are the best of the best – while being affordable at the same time.
Let's check them out.
Best Overall – Sony RX100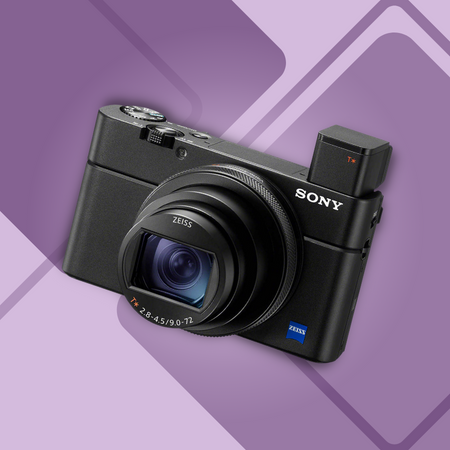 The Sony RX100 is the best overall camera for recording tennis matches because it has a large aperture, high magnification zoom lens, up to 20 fps blackout-free shooting, and AI-based real-time tracking.
This camera is also capable of recording 4K video with us log3 and interval shooting. Plus, the microphone jack and vertical position data recording make it easier to get high-quality audio recordings of your matches – provided that you have a microphone.
Finally, the Active mode image stabilization in 4K video recording ensures that your footage is smooth and steady even if the camera is moving around a lot.
Best Value – Panasonic Lumix ZS100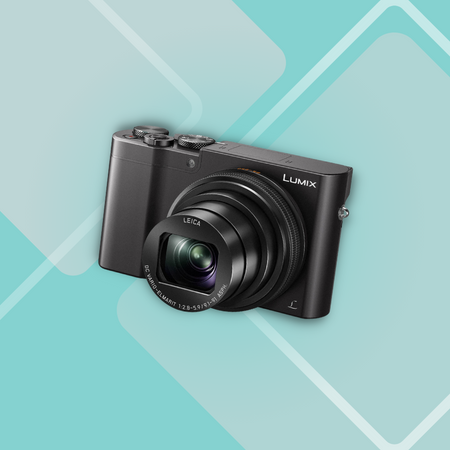 The Panasonic Lumix ZS100 is our value (not budget) pick for the best video camera for recording tennis matches. It is perfect for tennis fans because it is highly portable and features a powerful LEICA DC VARIO-ELMARIT lens with amazingly stable O.I.S. (Optical Image Stabilizer) – perfect for capturing those long gems and frequent movement.
The 4K video technology also captures up to 4X the resolution of standard Full HD, enabling you to create printable stills of your favourite tennis players, with 4K PHOTO's blistering 30 frames per second burst feature.
Best Image Stabilization – Sony DSC W800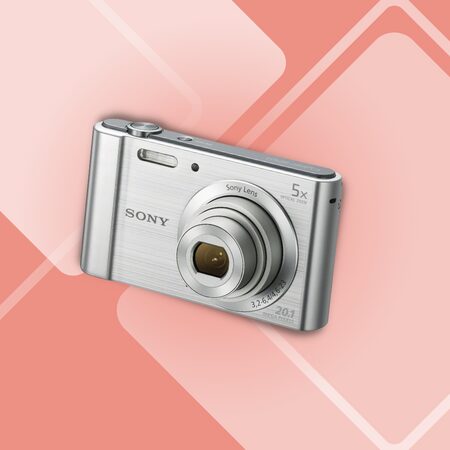 The Sony DSC W800 is a great budget-friendly option for anyone looking for a camera with excellent image stabilization. This camera is perfect for recording tennis matches, as it will help to keep the footage smooth and steady thanks to Sony's SteadyShot image stabilization technology.
Additionally, the Sony DSC W800 also has a wide-angle lens that will help you to capture more of the action.
Best With LCD Display – Canon EOS Rebel T7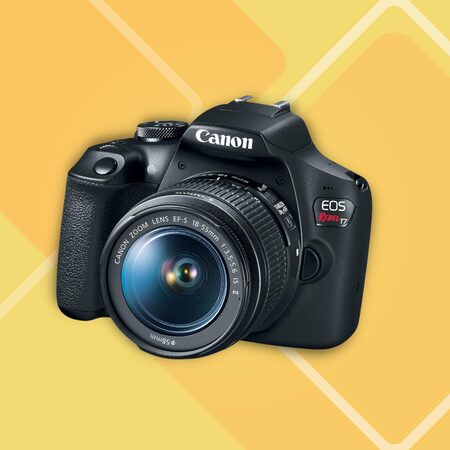 Having a camera with an LCD screen is perfect for recording tennis. This way, you can watch some of the action as it happens and get the ideal shot at the same time.
It's a bit sad thinking you're missing the live action because you're setting up the frame, but at least EOS Rebel comes with a large LCD screen so you can watch some of it, right?
And, not that you'll ever need it for tennis, but T7's impressive sensor and broad ISO range also offer you the ability for some high-quality low-light video if you ever end up needing to.
Best Zoom – Nikon COOLPIX P1000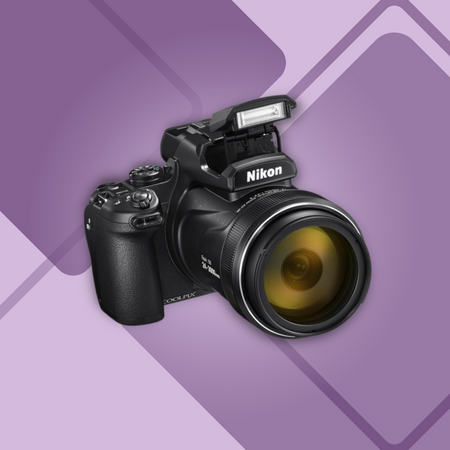 If you want to capture the sweat dripping off of Rafa's forehead – the COOLPIX P1000 is the camera you need! With an impressive 125x optical zoom, the P1000 gives you the power to capture close-up details of distant subjects.
And with Nikon's Dual Detect Optical VR, your images will be stable and clear, even at high zoom levels. The P1000 is also capable of recording 4K UHD videos, so you can share your Rafa Nadal videos with friends and family in stunning detail.
So whether you're a professional photographer or just an enthusiastic tennis fan, the COOLPIX P1000 is the perfect camera for capturing amazing close-ups of your favourite players in action.
Best Microphones For Recording Tennis
Now, you could go and click the link www.syncoaudio.com to see all types of SYNCO microphones and figure out which recording microphone is the best for recording tennis matches, but we thought we'd give you a hand with it and select a few mics by ourselves.
Best Overall – Synco M3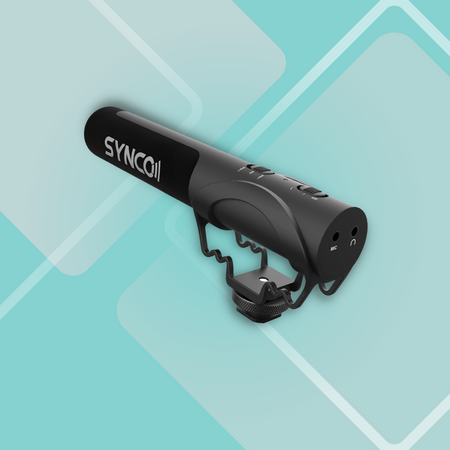 If you really want to capture that springy, thudding pop of hitting a tennis ball, you're going to need some professional microphone for recording live sports juice, and M3 is there to let you have it!
Some camera microphones are designed to focus on a particular subject, while others try to record as much of the scene as possible. The M3 sits somewhere in the middle – capturing the essence of a tennis match.
The M3 is also one of the few camera microphones that comes with its own shock mount. This means that you can attach it directly to your camera or mount it on a tripod for even greater stability. And if you're worried about wind noise, don't be – the M3 comes with a furry windscreen.
Best Value – Rode VideoMicro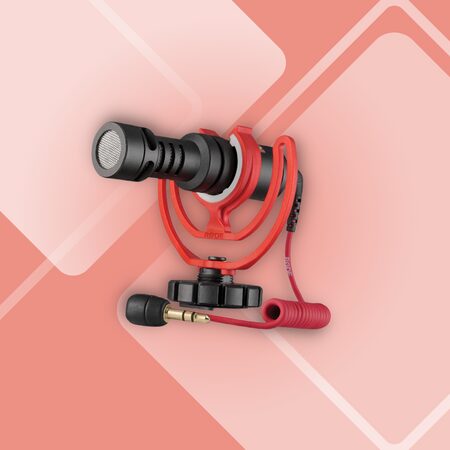 To be fair, you can't just sit in an audience with a full-blown recording microphone kit, so having a small mic like Rode VideoMicro is super helpful! To be fair, this isn't a microphone for phone recording, but it's compact enough.
This microphone for video recording is perfect for recording tennis match audio because it is a directional mic that reduces peripheral sounds and focuses on the audio in front of the camera.
Additionally, the Rycote Lyre suspension system minimizes vibration and handling noise, and the WS9 furry windscreen helps to reduce environmental noise – not that there will be any on a tennis court.
Best Premium – Sennheiser MKE 600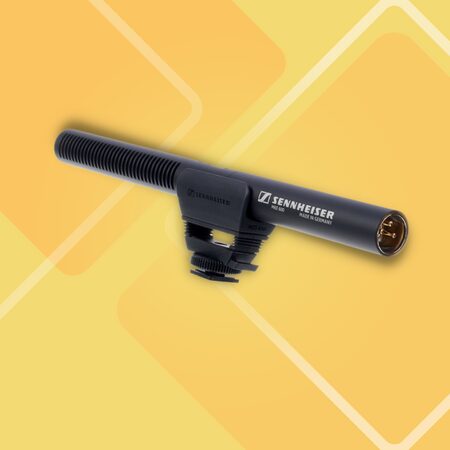 When it comes to best camera mics, it really doesn't get much better than MKE 600. This microphone will pick up the sounds you never even knew were there. It's studio recording microphone level quality in sub-optimal conditions!
The low frequencies are captured so well with this voice recording microphone that you will easily be able to understand speech, even if it is recorded from a distance – so we might just finally understand what Novak is mumbling under his breath when things are going south.
This outdoor recording microphone is the perfect companion for any demanding shoot, so recording a tennis match should be a walk in the park.
Conclusion
There you have it – the best cameras and microphones to record tennis.
What's also great about all of them is that they can easily be repurposed in any other way. Any of these cameras can be great for vlogging and studio recording, and any of these three microphones could be your next podcast recording microphone.
Neat, isn't it?