Tennis is one of the finest games in the world. It needs skills, physique, and talent. The players need to focus on these things to perform better. Height is one of the most critical factors that affect performance. That is why most players are taller than others.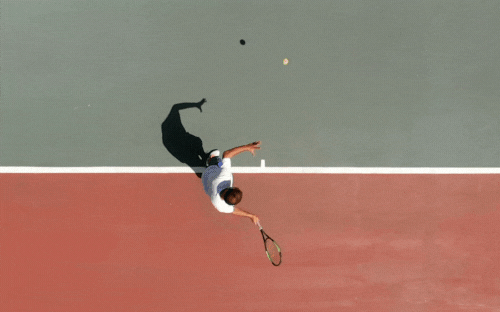 However, it doesn't mean that every Tennis player has a great height. Even short tennis players do well by using the proper techniques. In this article, we will discuss some famous tallest tennis players in the world. So, keep reading this article till the end.
Top 11 Tallest Tennis Players In The World
If you are interested in playing tennis, it is crucial to know these players. There are many reasons why these tennis players are better at playing it.
1. Juan Martin Del Potro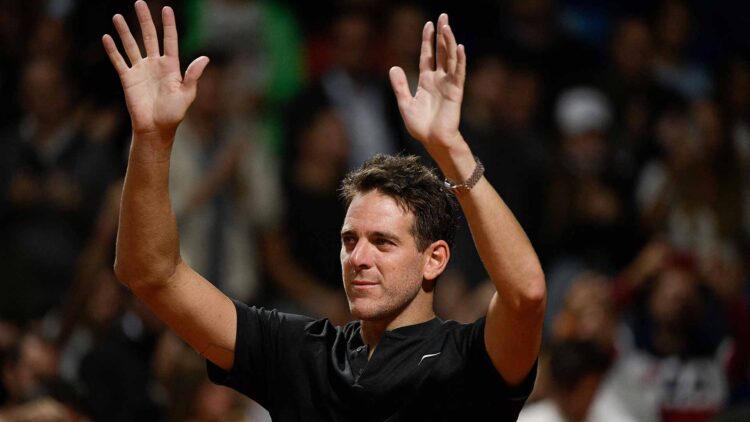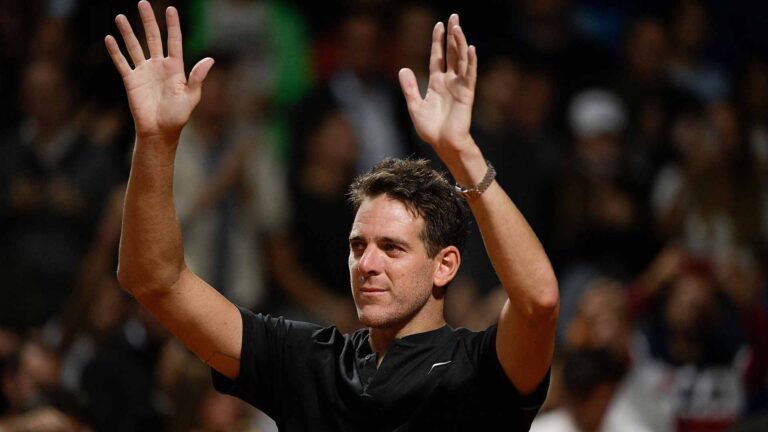 One of the finest tennis players is Juan Martin Del Potro. He won the US Championship in 2009. His height is 6 feet and 6 inches (198cm). Due to his excellent height, he played well in almost all the tournaments against skilled players.
His serves and techniques are pretty unique. That is the reason why he is considered the best tennis player. Juan Martin Del Potro has undergone some wrist injuries. It eventually led to a deterioration in the performance. But before these injuries, his performance was top-notch. His fans still support him significantly.
Ranking: He ranked number three when he defeated Roger Federer and Rafael Nadal in the US Open Championship.
2. Sam Querrey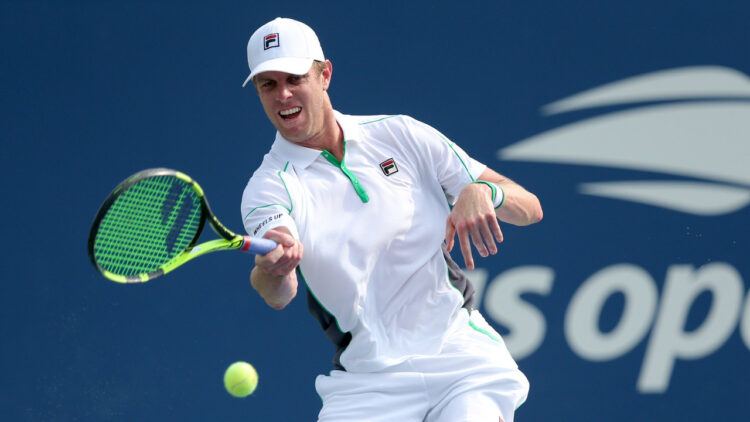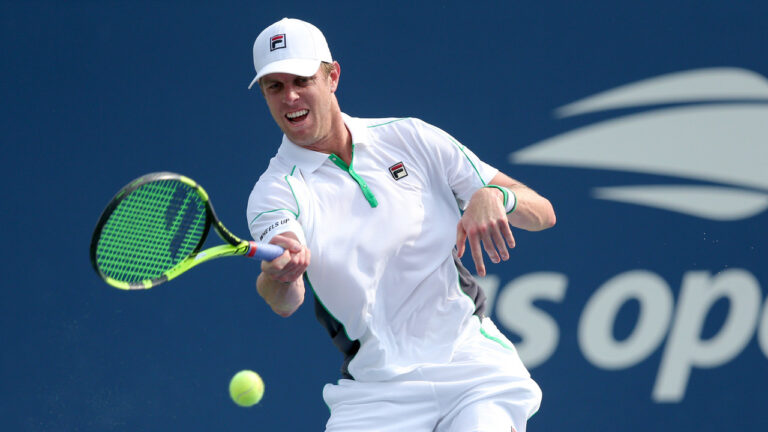 The next tallest tennis player on the list is Sam Querrey. Sam Querrey's career is brilliant in many aspects. He is a top American tennis player and possesses excellent skills. His overall height is 6 feet 6 inches (198cm), which provides an advantage to his playing skills. Sam Querrey is a record holder for the number of aces he served in the famous matches.
In the 2016 Wimbledon Championships, he aced in almost all the matches against professional players. One of the most historic wins of his career was with Novak Djokovic. He never stopped after winning the popularity that every tennis player dreams of gaining.
Apart from the 2016 Wimbledon Championships, he also performed well in 2017 when he played against the number one player Andy Murray. It was a quarter-final match and a memorable one. All the winnings lead to his successful career in the game of Tennis.
Ranking: Sam Querrey comes eleventh in the list of best tennis players. He also won around ten titles in different matches.
3. Marin Cilic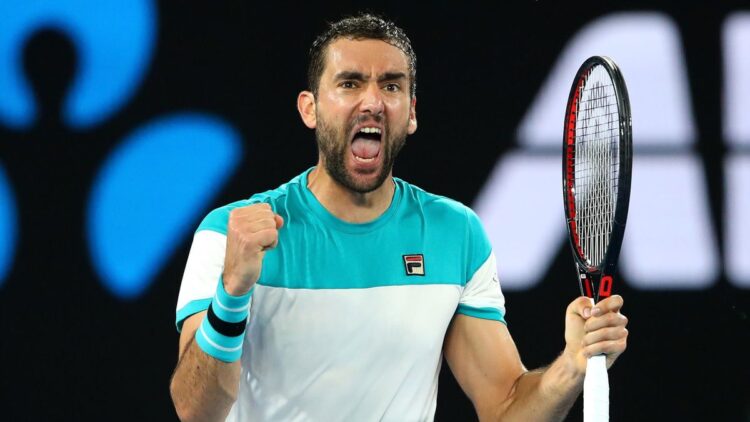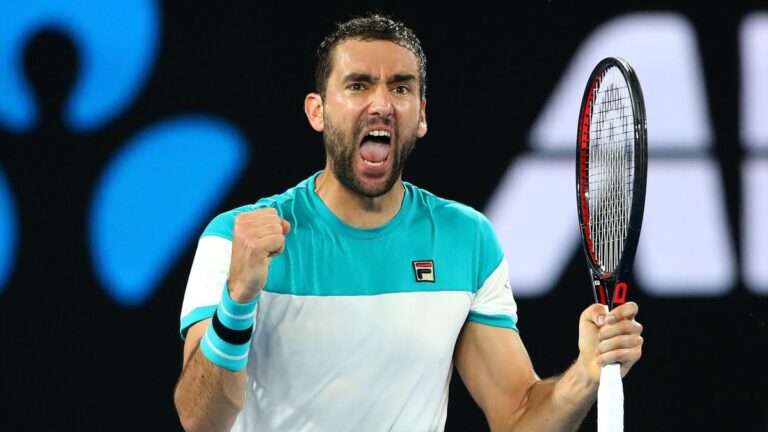 Marin Cilic is another tallest tennis player of all time. The height is 6 feet 6 inches (198cm), like above mentioned tall players. The unique thing about Marin is that he has consistently shown his perfect performance in various tournaments and championships.
Marin Clinic's career turned big when he won the semi-finals against Roger Federer in the US Open (2014). He also cleared the quarter-finals of four championships. People admire him because he is the most successful tennis player.
In the 2017 Wimbledon Championships and the 2018 Australian Open, Marin Cilic became the runner-up by winning against Roger Federer. So, overall, we can say his tennis career is outstanding.
Ranking: Marin's rank was number three worldwide after the Australian Open (2018). He also won the Davis Cup in the same year.
4. Chris Guccione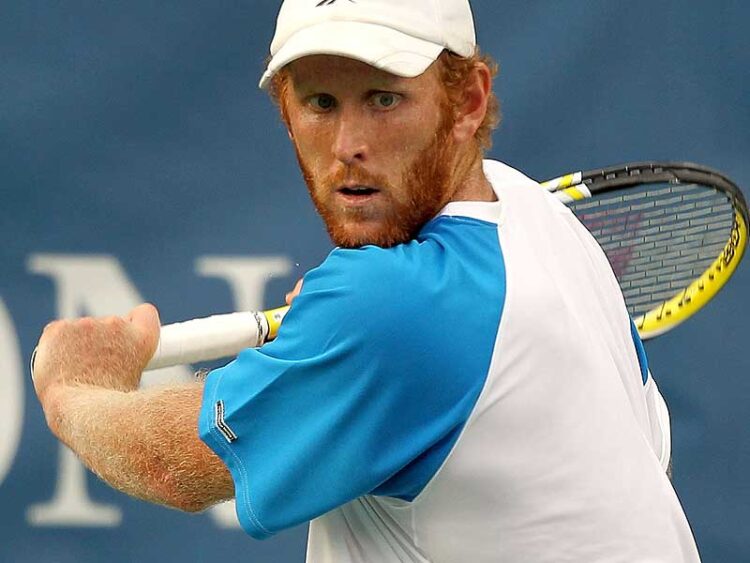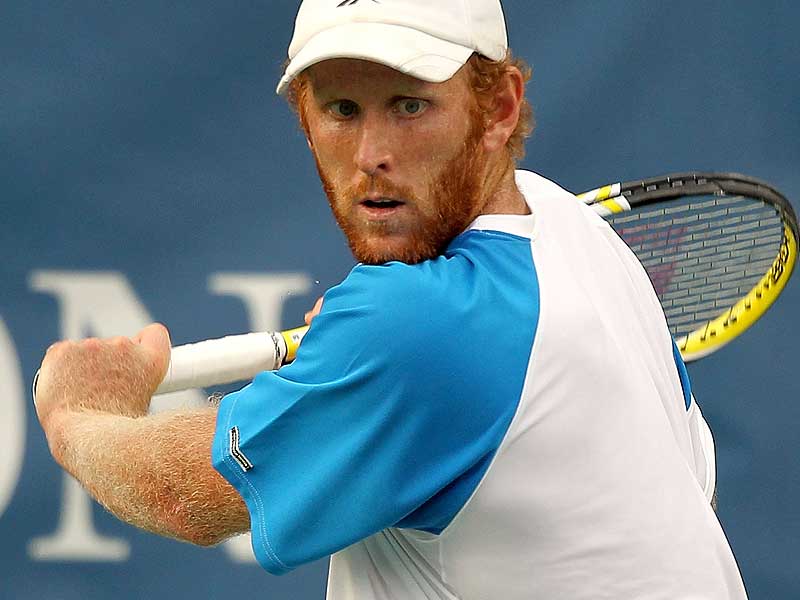 Chris Guccione's height is impressive as it is 6 feet 7 inches (201cm). So, you can imagine how brilliantly he plays the game of Tennis. He improved his skills continuously, and they helped him achieve all the good things in life.
Chris Guccione has amazed everyone with his excellent performances in every tournament and championship. HIs graph of success improved as time passed, and he became a recognizable player.
Chris Guccione's performance was good until he got injuries in the Australian Open in 2017. But he did well even in that match. So, he is regarded as one of the most brilliant tennis players in the world.
Ranking: He gained 38th worldwide in 2014 after winning the ATP Tour doubles.
5. Marc Rosset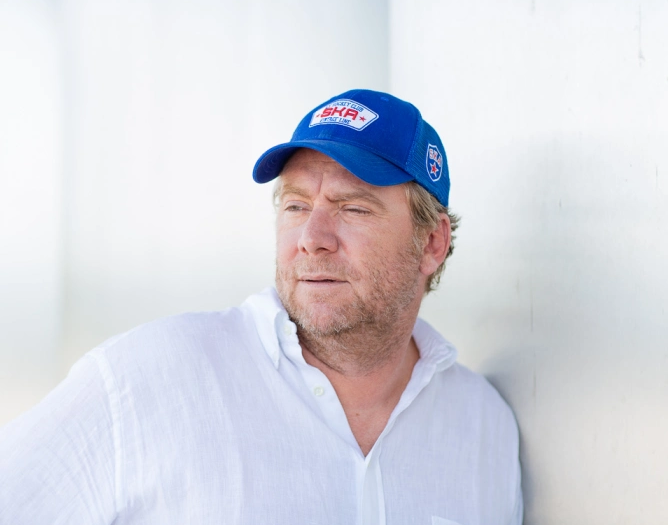 Marc Rosset also comes on the list of tallest tennis players because his height is 6 feet 7 inches (201cm). He is considered one of the most outstanding servers in the world. Marc Rosset's playing techniques make him an excellent tennis player globally. The experience he gained after his successful performances is appreciable.
Rosset became top in the list of Swiss players even before he defeated Roger Federer in 2000. The Barcelona Olympics held in 1992 was the most fantastic year of Marc Rosset's career. He gained a gold medal by leaving behind Goran Ivanisevic and Jim Courier that year. Apart from that, his performance in the French Open doubles also made him win various titles.
Ranking: He managed to hold 9th rank in 1995 because of his unbeatable skills. He was also a team captain playing in the Swiss David Cup.
6. Kevin Anderson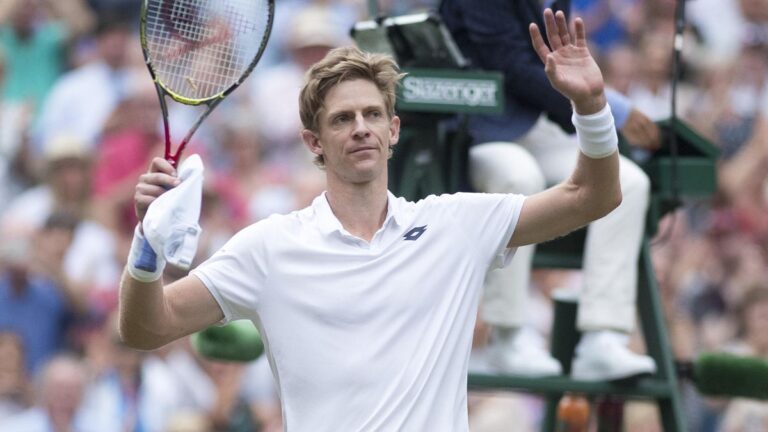 Kevin Anderson's height is as impressive as his tennis playing skills. You will be astonished to know his height. He is 6 feet and 8 inches tall (203cm). That is why he inspires many people due to his physique.
In the 2017 US Open, he performed in ideal ways that everyone still remembers that game. He was a runner-up in this tournament. His career got boosted after this thing happened in his life.
In the following year, 2018, he became the best tennis player when he got to the Wimbledon finals. But unfortunately, he lost the game to Novak Djokovic. Still, that did not stop him from achieving more titles. He gained and improved with time to become the number one tennis player worldwide.
Ranking: As he did well in his career, he ranked 5th after the 2018 Wimbledon Championships. We can expect more titles from this experienced player in the future by looking at the pace he is getting better.
7. Dick Norman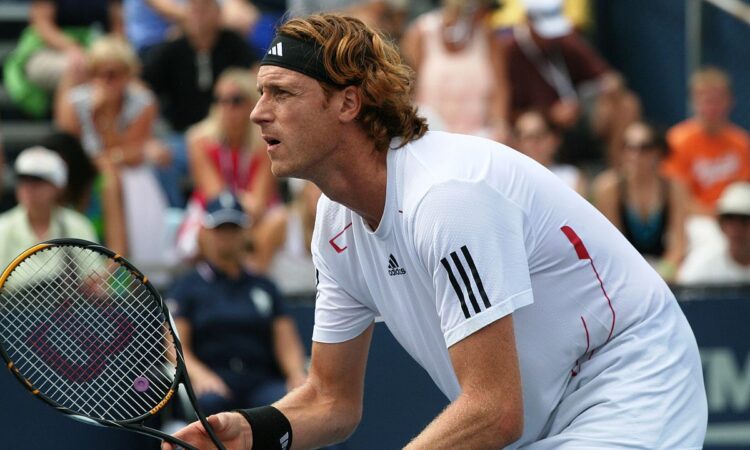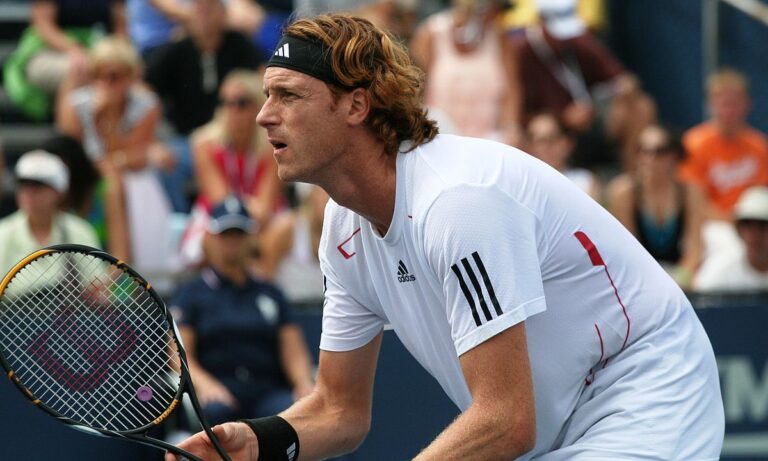 Dick Norman has now retired from Tennis. However. His playing skills and memories of games are still apparent to his fans. He entered this field in 1991, and since then, he has never stopped showing his brilliant performances. All of his fans understand how impressively he gained the titles he had achieved as a Tennis player.
Dick Norman is also well-known for his height, which is 6 feet and 8 inches (208cm). A good physique is a crucial factor in the Tennis game. So, he had everything that many tennis players always wanted to have. This physique feature made him unique from others. Plus, his playing skills were stunning, without any errors and mistakes.
In the Wimbledon Championships that were held in 1995, Dick Norman was a popular name because people already knew him. Although his performance was pretty good in the Championships, he couldn't get a chance to win the Championship. But Dick Norman never lost his hope.
He kept practicing more and more, making him perfect for many things. After that, he continued winning various tournaments and matches. That is why people are always curious to know this player well and implement the things by taking some inspiration. It is crucial to be aware of the best players to understand how much you need to do to achieve the titles if you are interested in playing Tennis.
French Open (2009) was a game-changer for Dick Normal as he reached the finals. He is also considered an old and experienced player of all time. In 2013, he took retirement from the game of Tennos.
Ranking: Dick Norman's playing is something one couldn't resist watching. The ranking is pretty impressive as it was 10th in 2010. Only a few old players win this title at such an age. Dick Normal was perfect in everything that most people ignore when playing a game.
8. Jerzy Janowicz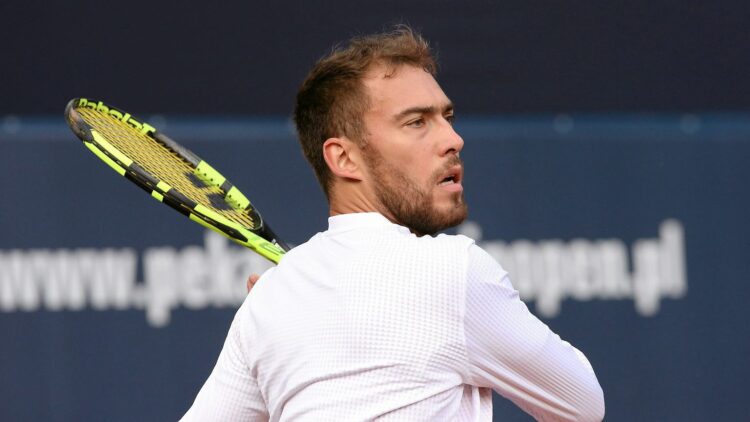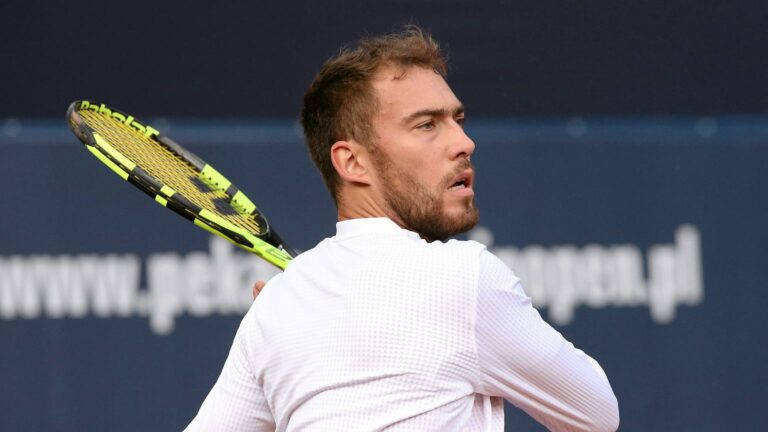 Another significant tallest tennis player is Jerzy Janowicz, who enhanced tennis playing in good ways. Do you know why it is well-known among people? Well, many reasons justify the same. Let's first talk about his height. It is 6 feet and 8 inches (203cm). His height is stunning, which also helped him become a better player.
Jerzy Janowicz is also an excellent server as the speed of his serves is better than other players. The speed limit is usually around 130 mph to 140 mph in the first serves. His opponents find it challenging to show their skills in front of him.
The popularity of Jerzy Janowicz enhanced after the BNP Paribas Masters (2012). He brilliantly reached the finals and left Andy Murray and Marin Cilic behind. In other words, he gained more likes than these players to get where he always wanted to be. He was also the first player who qualified for the ATP masters 1000 event.
In Grand Slam (2003), he became the first tennis player to reach the Semi-finals. He also ranked fourteen after playing in the Wimbledon Championship. The most significant achievement was this tennis player was awarded the Gold Cross of Merit.
Jerzy Janowicz is now facing some troubles due to his injuries. But he is expected to make a comeback after some time.
Ranking: His highest ranking was 14th, which he achieved in 2013. He won many titles and awards throughout his journey of being a tennis player.
9. John Isner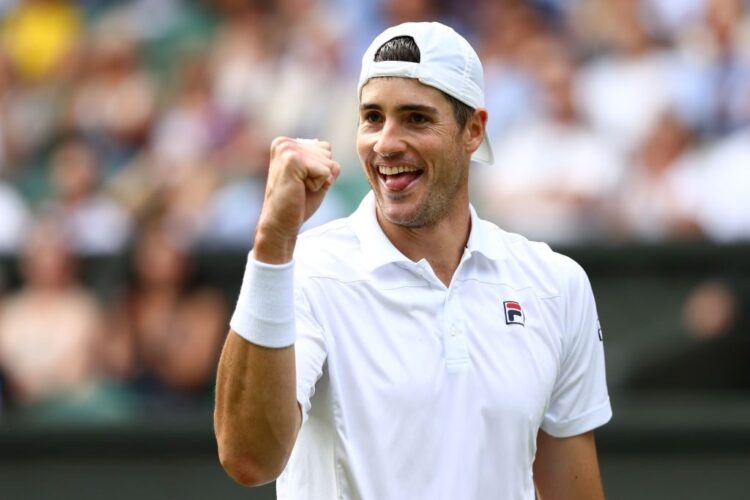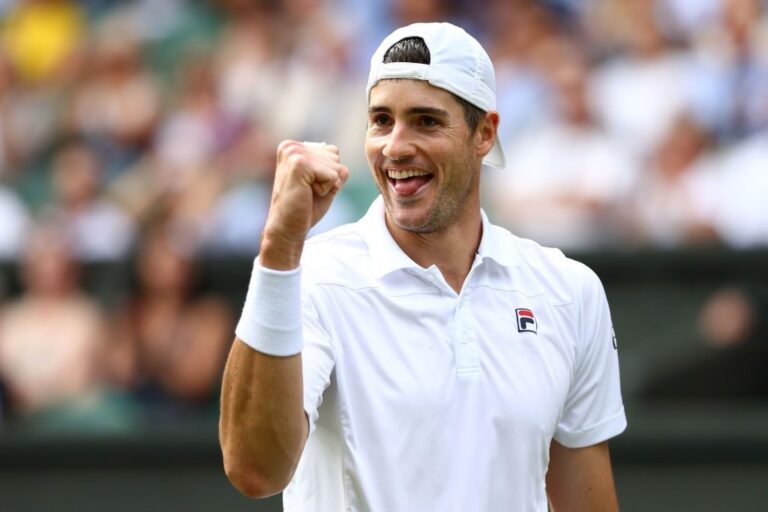 John Isner is the next tallest player on the list. His height makes him more popular than other players. He is 6 feet 9 inches tall (208cm). So, he is considered the tallest tennis player in the world. John is pretty professional in almost all aspects. The playing skills of this player make him better and unique.
His primary appreciative skill is the serves. In the first round of the Davis Cup, the speed of his serves is usually between 157.2 mph and 255km/h. He broke the record by the same.
American tennis is incomplete without the presence of John Isner because he contributed generously to it. People also feel that he might be the future of American tennis. He became known after participating in Miami Open (2018) and Wimbeldon Championships (2018). Both were good experiences for him. He improved overall as a tennis player after playing at these tournaments.
In the US Open, which was held in 2011 and 2018, he made it to the quarter-finals. It was the most significant achievement for John Isner. It motivated him to become better as days went by. The 2010 Wimbledon Championships was also a memorable time for this player as his opponent was Nicolas Mahut.
From this match, he broke many records regarding aces as it was a pretty long one. The next Wimbledon Championships that worked well for John Isner was 2018 one.
Although he couldn't make it to the finals, his performance was appreciable enough in the semi-finals.
10. Reilly Opelka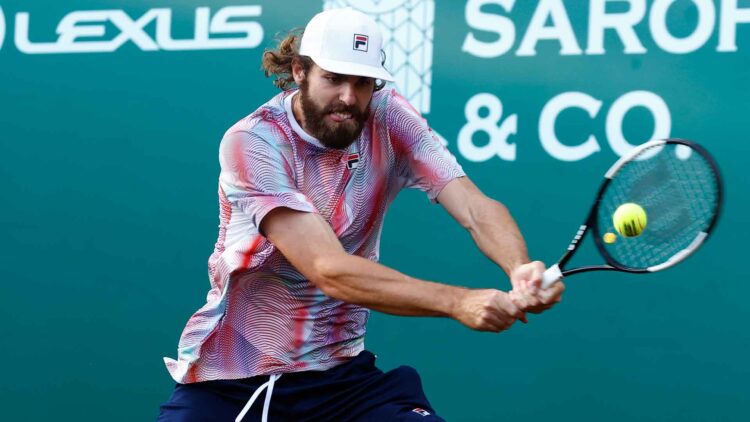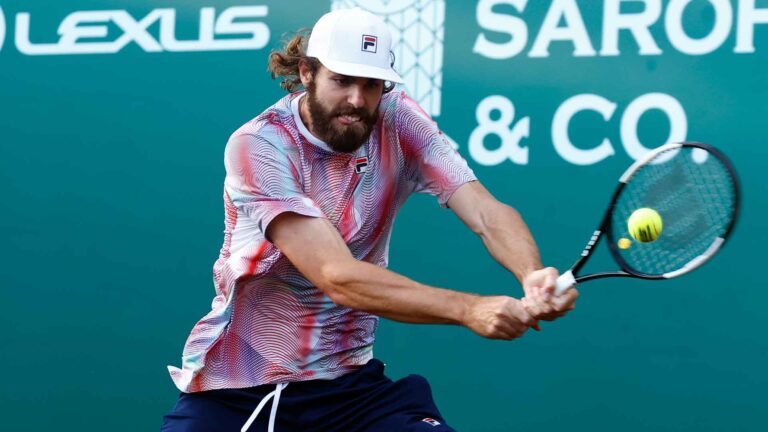 Reilly Opelka's height makes him the unique player of all time. The 6 feet 11 inches (211cm) guy played well in almost all the matches and gained worldwide popularity. In the past few years, Reilly Opelka has shown his hidden skills by playing professionally and carefully.
His techniques work every time as he has become an expert in Tennis. The matches he played were interesting because of his unique strategies and methods to defeat the opponent. He gained two titles in two tournaments- New York Open (2019) and Delray Beach Open (2020).
Ranking: Reilly Opelka has 18th rank according to the ATP.
11. Ivo Karlovic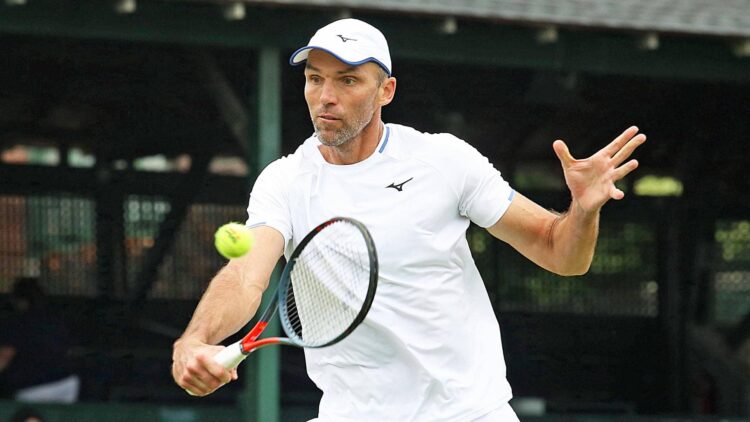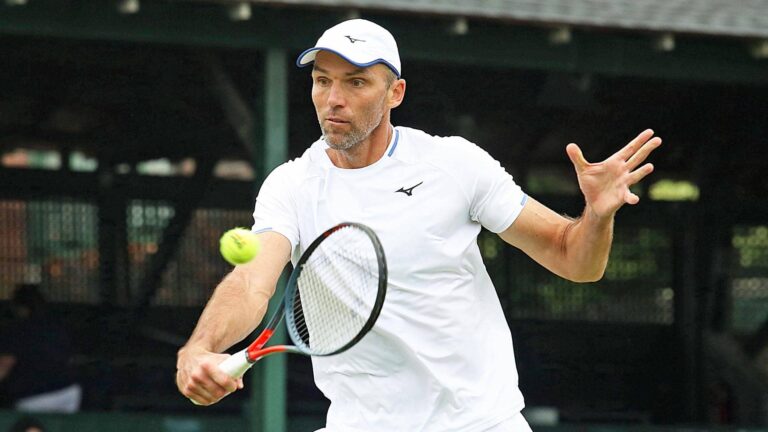 Ivo Karlovic has also gained much popularity because of his incredible height. He is the tallest tennis player worldwide, having 6 feet and 11 inches  (211cm). That is why his serves are also impressive. The speed of the fastest one is 251km/h. In 2007, he won the ATP singles for the first time.
Ranking: His highest ranking that was recorded in 2008 is number 14th.
Conclusion
We hope now you are familiar with the tallest tennis players in the world. If you want to become a professional, it is essential to consider gaining knowledge about them. Every player mentioned above is unique. The only difference is that they have long heights.
FAQs
How much height is the highest in a Tennis game?
The highest one is 6 feet 11 inches. The two players are Ivo Karlovic and Reilly Opelka.
Is height important in Tennis?
Yes, height is significant as it increases the player's potential to serve and hit the ball.
What More Do Tennis Fans Love?
Tennis fans have their favorite players, but now, the answers to our questions are not here!
Actually, customized pins should be listed here. Customized pins for tennis can not only express their support for tennis and tennis players but also can be used as a small identification tool when you enter the stadium to watch the game.
With lapel pins, other fans can quickly identify you. It is easy and cheap to customize pins online, which is very popular among tennis fans.