Here are the top two easiest ways to waterproof your tennis shoes so you can increase their life and efficiency in performance. The worst play I ever had was when my tennis shoes were dipped in the water, and I had to play the game as I could not discontinue in the middle. It still annoys me whenever I think of the experience I had at that time. Since then, I have always searched for procedures and easy ways to waterproof my tennis shoes as I want them to stay comfortable throughout the playtime as I have no courage to face the same situation again.
Until now, I have come across many various procedures to waterproof tennis shoes. And now, after the practical experience, I am explaining the top two practices here in the following descriptions that you can practically perform and make your tennis shoes waterproof.
Easy Ways To Waterproof Your Tennis Shoes
Here are the top two most accessible ways to waterproof your tennis shoes so you can increase their life and efficiency in performance.
Preparation for Waterproofing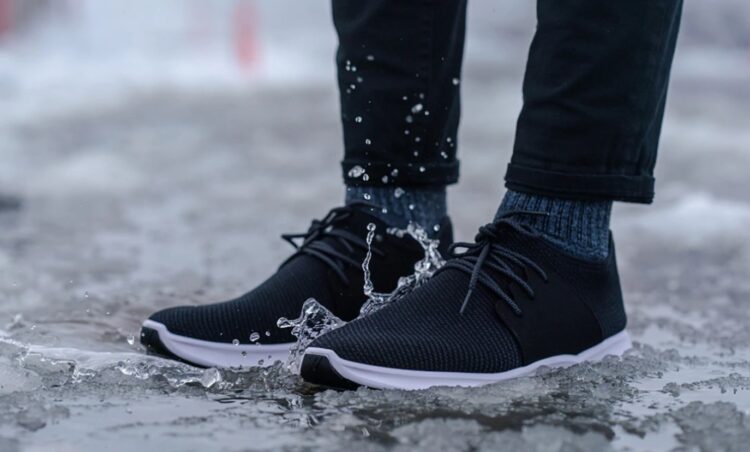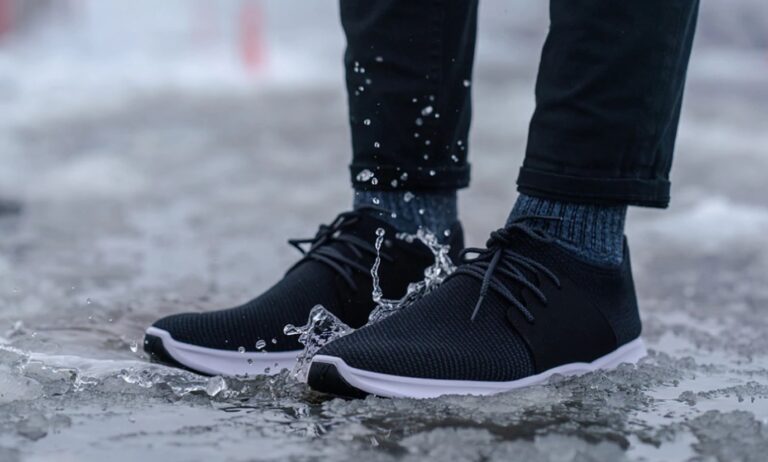 You need to prepare your shoes for waterproofing. This means that you should clean them first with a proper brush or some fine cloth until they get neat. Remove any dirt and debris from them. Make them ready for waterproofing procedures. This is necessary because in case you ignore this step, the following steps will not come out as they should be. It means proper cleaning and paying attention to your shoes before waterproofing them is an essential part of this waterproofing procedure.
Waterproofing Through Silicon Spray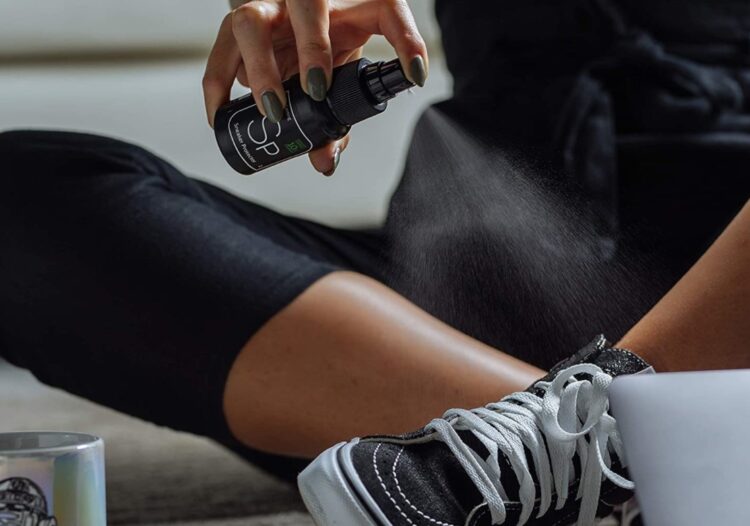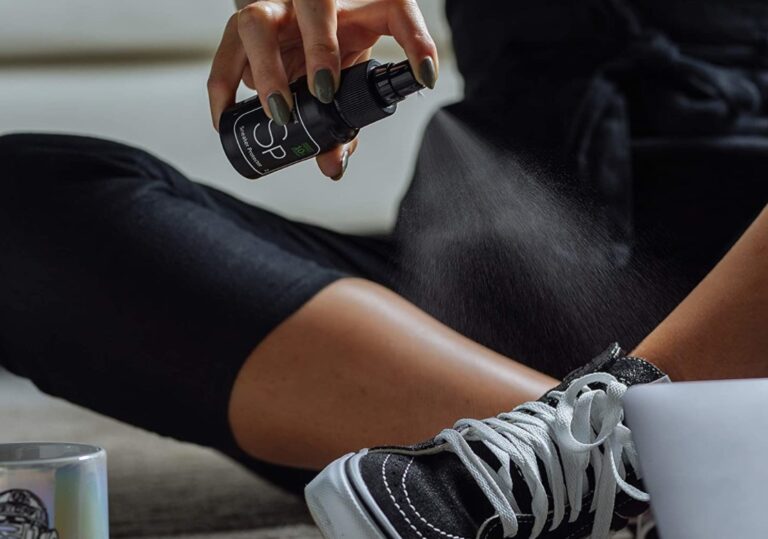 Treating your shoes with proper attention and supervision is an essential step towards increasing the life of your shoes. Making your tennis shoes waterproof with the help of silicon spray is the most common and efficient method. This silicone spray is the spray that helps in making your shoe water repellent. It works by creating a layer and fixing its particles into the holes of the shoes, making them waterproof.
Do not worry about the breathability of the shoes, as this silicone spray will not affect the breathability feature at all. After proper cleaning, spray your shoes and leave them for a few hours, somewhere between 3 to 5 hours. They will dry on their own and will become waterproof. Moreover, silicon sprays are highly affordable and easy to buy as they are available and prevalent. You can reliably buy a bottle of spray that will be enough for multiple pairs of shoes.
These silicone sprays are created in a hypoallergenic form which means that they will not irritate your skin in any way. This is ideal for those who are sensitive to chemicals. Silicone spray in no case affects the skin adversely. You can use this product reliably as it does not interact with your skin and produce allergies or irritations.
The silicon sprays are preferable when it comes to the waterproofing of the shoes. This is because they do not interfere with the design and color of the shoes. They are transparent and clear in their look since they form a layer on the top of the shoes, so it is expected that they will affect the color and design of the shoes, but these sprays do not affect the physical look of the shoes in any way. Silicone spray is non-toxic, which means that the product is neutral and is not acidic. It does not involve any carcinogens or hazardous components.
Waterproofing Through Wax Application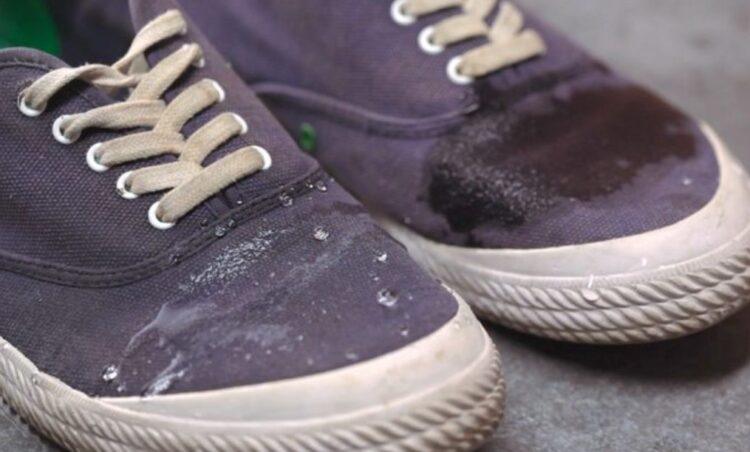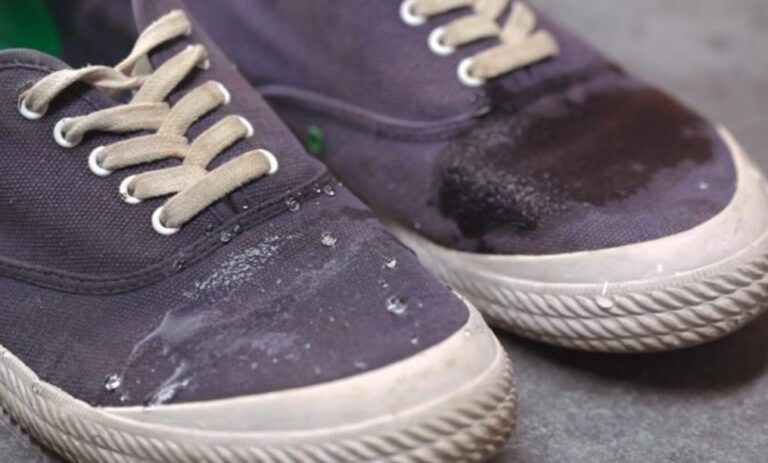 Although it's an older method that is still applicable and many users of tennis shoes go for this option. This waterproofing method involves the application of beeswax on your shoes.
It is said to be the tried and true method which is still in use and high in reliability. There are some drawbacks of this method, but they are minor enough to ignore. This includes that the application of beeswax affects the breathability of the shoes, and the covering it makes on the top disturbs the look of the tennis shoes.
Follow the following procedure of applying beeswax to your tennis shoes. This method will help you in understanding the procedure step by step.
1. The first step towards successfully applying beeswax on your shoes is to get a hundred percent pure beeswax. Make sure the beeswax you are calling does not contain any harmful materials or additives in it. From my personal experience, I prefer to get beeswax from Amazon as they provide me with multiple options to select the best organic product.
2. After getting the best quality beeswax, now is the second step in which you have to rub the beeswax in between your hands. In this way, your beeswax will be warmed up and applied easily and quickly because the warming session of the beeswax has made it spreadable.
3. Now it's time for you to perform a spot test which means checking if your tennis shoe materials can handle the beeswax or not. This is important because beeswax is not a versatile and straightforward product; it is not possible that every shoe can take it. So you need to be aware that either your shoe can tolerate beeswax or not. For this purpose, apply beeswax on the part of your shoes that is not visible. If there are no severe chemical reactions or adverse effects happening, then it means that your wax is safer for your shoes.
4. Now it's time for you to rub this warmed-up wax on the whole shoe. Do not skip any part, and make sure you cover the entire shoe with beeswax. This beeswax will fill up the holes of the shoes without leaving any pores. Moreover, do not worry about the splash of water on your shoes as the beeswax is water repellent, so covering your shoes with the beeswax means that you are making your shoe water repellent. Leave your shoes for a few minutes after adequately covering them with beeswax.
5. After the proper application of beeswax on your shoes, now it's time for tests and trials of the shoes. You need to test the shoe's waterproofing feature by putting it under the water. Wait here! It does not mean you need to turn on the tap and put your shoes beneath it. Slightly put a small amount of water on your shoes, and it will slide the water in case your shoes are fully covered with beeswax. On the other hand, if you notice that the water is still there and that it is getting into the shoes, it means that the beeswax is not covering your shoe.
FAQs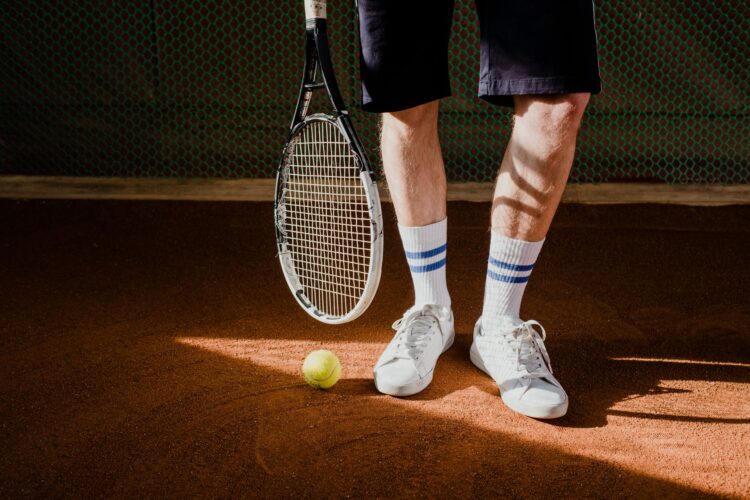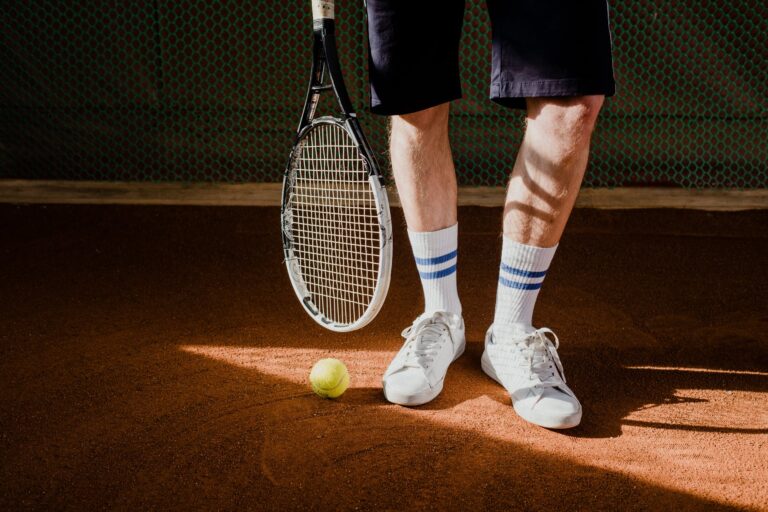 Is silicone spray the best option for waterproofing tennis shoes?
Yes, you can select silicone spray for waterproofing of the shoes because they are affordable and highly efficient. They do not affect the design, color, or look. You are recommended to select silicone spray for waterproofing purposes because it is non-toxic and safe for pet animals. Moreover, you can reliably buy and choose silicone spray because these silicone sprays are hypoallergenic and do not affect the skin of the human body.
How much time will it take to waterproof your shoes with the use of wax?
Compared with the alternative method of making your tennis shoes waterproof, this waxing method takes time and is slow. It can take anywhere between 10 to 30 minutes. This depends on your speed and efficiency. How much time you take to rub the wax on the shoes determines the time of waterproofing. Moreover, covering every part of the shoe is quite tricky, and takes time.
How to maintain the waterproofing of the shoes after you have waterproofed them once?
The only method to maintain the waterproofing of the tennis shoes is to treat them again with the same procedure you have done before. This means you need to re-practice the whole process again. It is essential because no waterproofing technique is permanent and needs maintenance often.
After how long should you waterproof your shoes again?
Waterproofing of the shoes is a crucial step to make them water repellent and increase their durability. Once you have got your shoes waterproofed, it does not mean that it is permanent. You need to waterproof it again to maintain its waterproofing feature. Ensure you waterproof your shoes every 5 to 6 months if you use your shoes daily. Alternatively, an annual touch-up and treatment are ideal for those who use these shoes sparingly.
Conclusion
Tennis shoes are not always waterproofed by their construction. If you come across water or mud during play, it becomes annoying to continue. But sometimes, it's compulsory, and you cannot leave the game, so making your shoes waterproof is an ideal approach to deal with such situations. Waterproofing is an easy process that can make your shoe water repellent.
The two most commonly used procedures of waterproofing the tennis shoes that are used worldwide are the application of beeswax and silicone spray on your shoes. Both of these have their advantages and disadvantages. All of these features in the descriptions are mentioned above. You can go through them with their attention and follow the procedures step by step if you want to make your tennis shoes waterproof.