Are you new to playing tennis and interested in getting the best and highest-quality equipment? We got you covered!
There is no shortage of sports equipment brands that provide their customers with incredible products, including Babolat. Regarding tennis, there is more than one thing to pay attention to when it comes to equipment.
However, the racket you use is what can make your performance either amazing or very poor. That is why you should be the most invested in finding the perfect one that will suit all your needs and preferences.
It's no secret that finding the right racket can be a bit challenging. This especially applies to beginners since they are typically confused with all the rules surrounding this sport and don't have enough info to go on. Worry not because we're here to inform you about one of the most popular rackets out there—Babolat Pure Drive!
To save you from wasting hours or days trying to find info about the racket you're interested in, we did the research in your stead. With our short Babolat Pure Drive 2023 review, you'll learn all there is to know about its specifications and decide whether it is perfect for you right away!
The Ins and Outs of Babolat Pure Drive 2023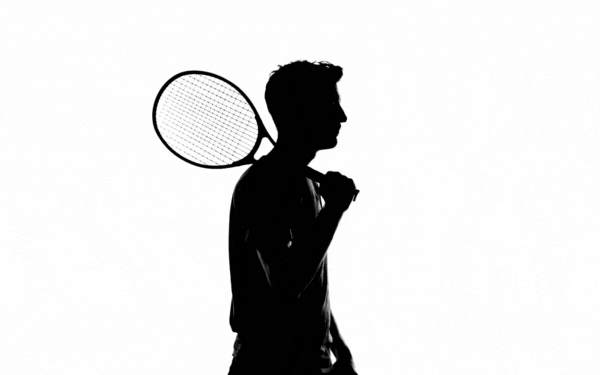 Babolat is a sports equipment company headquartered in France. It is best known for providing customers with high-quality tennis, badminton, as well as padel equipment.
Babolat rackets are very well-known and recognized in the world of tennis, and both beginners and professional players use them.
When it comes to the Babolat Pure Drive, it is considered to be somewhat of a modern classic. This racket's easy playability and amazing power levels make it super convenient. Who doesn't want a racket that is easy to use but packs a lot of power?
However, Babolat Pure Drive 2023 is a bit stiffer than some of the others on the market. Stiffer rackets can be an amazing choice for some, while they can also be a poor choice for others. It all depends on your personal preference.
So, if you prefer having a stiffer grip on your racket, this one will definitely provide that.
This racket also puts an emphasis on the spin—it provides an excellent and easy-to-achieve spin. If you're a beginner, you're going to have a much easier time learning how to perform topspin or slice groundstrokes.
If you're a professional player, you will experience no issues performing topspin whenever the need arises. To find out more about the specifications of this racket and see if the weight and size suit your needs, take a look at the table below:
| | |
| --- | --- |
| Head Size | 100in² |
| Length | 27in |
| Unstrung Weight | 300g |
| Balance | 32 cm/7 pts HL |
| Swingweight | 290 |
| Stiffness | 74 |
| Beam Width | 23mm/26mm/23mm |
| Composition | Graphite |
| String pattern | 16/19 |
Conclusion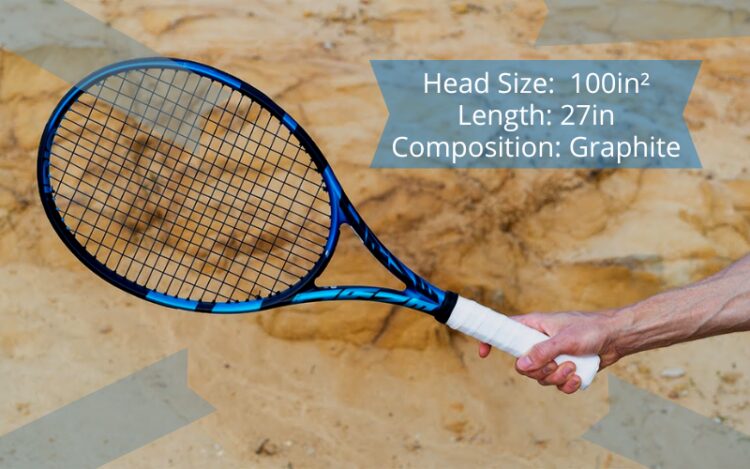 Babolat Pure Drive 2023 is an excellent choice if you're looking for a racket that provides easy playability and a lot of power.
However, you should note that this racket is a bit stiffer, and decide whether that is something you would prefer. If the answer is yes, you're going to love this famous and easy-to-use racket!
References:
https://www.forbes.com/sites/timnewcomb/2020/10/01/babolat-upgrades-best-selling-performance-racket-the-pure-drive/?sh=48cc83383946
https://www.tennis-warehouse.com/Babolat_Pure_Drive_2021/descpageRCBAB-BRPDR.html