Tennis games are all fun and an excellent source of entertainment until a person is asked to pick that racquet up and display a mighty round of their skills and talent. But, with the best tennis video games, this is no more a requirement.
All a person needs to do is show some technical skills, grab that video game remote and let their gaming ideas do the rest.
Tennis games induce a whole new level of adrenaline rush into the veins of players and spectators.
From smashing the gut out of the game competitors to dressing one's visual self like the tennis idols, online tennis video games deliver the ultimate first-hand experience.
Spectators can get the on-field experience through these online games.
8 Best Tennis Video Games For People Of All Ages
Age does not define a person's love for tennis. Anyone and everyone can play these games as and when they want.
The list has some amazing recommendations that promise a great time and of course, a run of what the players go through that will help in learning some skills and techniques.
1. Mario Tennis For A Power Tour
Talking about the best video games and not mentioning something from the Mario family is a tough task. The handheld game is a must-try for a variety of reasons. Apart from offering a great time, it is the best option for kids and adults who are getting their hands on video games for the first time.
With gameplay as its center, the player moves around, earning the power shots. The user has the option of choosing between both offensives as well as defensive power shots.
Both these shots offer an excellent degree of variety followed by competitive strategies for the gameplay.
The video game is engaging, and players stay glued to it for many hours. So, parents should be careful with their screen time so that gaming does not become an addiction. Mario is a wonderful option that creates multiple memories for everyone.
Date of Release: 5th December 2005, and it is available on platforms like Game Boy Advance.
2. Virtua Tennis
Most gaming professionals worldwide are looking for options to explore ideas and display their digital and technical gaming skills. The second one on the list is Virtua Tennis. By the end of that decade, the popularity of tennis games was not too high, but it crossed all odds and made it big.
The game has taken people's interests to an exceptional level and provides them with an engaging opportunity to compete against both the computerized and human opponents participating in the game.
In it, people can experiment with their gaming skills and enhance them with some easy hacks and ideas. The game offers a first-hand experience similar to that of an arcade.
The best part about it is that they have spent good money getting the names of some tennis biggies as players, which attracts many fans and lovers. The latest entry to it clan is the Virtua Tennis 4.
It is the most realistic game of them all. The game can be played quickly and does not involve a series of steps for the ultimate real experience. Also, the fun level is higher, which promises a great time.
Date of Release: It debuted in 1999 and has progressed over time, just like other games.
3. Tennis For Two
Next up is Tennis For Two, which enjoys an invaluable place in the historical importance of the game. Talking about it is more like a shoutout to the game for what it brought back to tennis lovers and strengthened their interest in the game.
Many people and avid tennis lovers know that the 'Pong' game was the first one to be released. But, the reality is slightly different as it – Tennis For Two, had been released a considerable time before that. Also, do not forget that Pong relates to table tennis. However, it is played on a digital tennis court.
No matter its view was spread over a location of 5 inches only, its impact was much bigger than that. Its appeal speaks about its valor and a limitless game of fun and exciting moments.
Date of Release: It dates back to being launched on 18th October 1958. However, to modernization and development back then, t is available to play on the analog computer only.
4. Super Tennis
It is another one from the 20th century that is making it to the list of the best tennis games for different players of different age groups. People love it because there are endless wins and rewards. The appeal for retro gaming is enlarging, and this is one of the major reasons for Super Tennis to hit an amazing level.
Super Tennis takes the privilege to help players in all possible turns and levels. It has an instruction manual that most other tennis games tend to miss. The polishness that it has offered post is launch is something that games of the current time cannot match.
The characters and game players have different styles, and so many players can experiment with the same as the way they like it.
The game offers a seamless function beyond the question of words, and the view and playing experience are crisp.
When a person begins playing it, they should not forget to pay attention to some popping details like ball runners for grabbing the stuck balls into the net, then offering an enriching visual and playing experience.
Date of Release: Super Tennis was also released on 30th August 1991. It is a classic piece that is available on Super Nintendo Entertainment System.
5. Wii Tennis
When it was introduced to the tennis players, they were in awe of the use of spellbinding technology, then the graphics and their service to enhance the gaming visual.
So much so that the players could get their hands on some workout session during their run of a video game.
It created a niche for itself in the market, which stays even so many years after its release. Video games are largely dependent on movement controls, and that's where it made it big in the market.
They were different and something that the players had not seen before. Apart from this, the top-notch accessibility helped the game attract better players for mutual benefit.
Some consider this one to be enjoying a superior edge over other EA Sports games. The game's controller perfectly functions as a digital racquet, and the players can use the same to deliver a seamless performance.
If any player is a newbie and tries it for the first time, they will enjoy it. The game is simple, and the graphics are engaging. Players have many desires for video gaming, and it meets their expectations pretty well.
Date of Release: Wii Tennis was one of the new tennis video games that made it to the market with a console in 2013.
6. Grand Slam Tennis 2
What if the unaware tennis game fans come across the fact that one of the very famous sports channels – EA Sports, has been a trusted name for being a part of the tennis games business?
The best part about playing it is its mechanism for racquet control. It is helpful for players as they can control their future sots with the analog stick. The experience is one-of-its-kind and worth trying, for sure.
Acting as a tennis classic for many, it has much more than just experience with the established tennis stars.
People can think of enhancing their skills and learn some new tricks also. The game features many tennis maestros and has received a lot of praise for its authenticity in the online world.
It is imperative that a dedicated channel for sports can be involved in launching video games for different users. The fan-following for the second series of it is immense, making them whole-heartedly wait for the third one.
Date of Release: The game made it to the market on 9th February 2012, and most PlayStation 3 and Xbox 360 owners have a thing for trying it once.
7. AO Tennis
Gone are the days when tennis enthusiasts were on the lookout for new games based on current trends and technology. For so long, AO Tennis's launch has been what they have been waiting for.
There are many reasons for the online tennis fraternity not having big games for playing, but AO Tennis is a small effort of the makers to change the scenario. They are doing it pretty well as players can play with licensed pros.
So much so that their license extends to games like the Australian Open. The list is getting extensive.
There is a higher note of gaming growth potential for different kinds and groups of players as they tend to become a part of real tournaments. Technicalities of gaming are sure to grow with this one!
Customizations are countless, allowing most players to create their pros or download the venues that other players share within their community.
Date of Release: It is the most recent addition to tennis video games. It was launched in 2020.
8. Top Spin
This one is another one that has made it to the list of the most popular and influential games that most of avid tennis players have seen. It can be understood as a power-packed game that soars high on features and digital competitiveness.
It is home to aspirational career modes as a part of the tennis game. It is one of the main reasons tennis players foresee it as an ultimate attraction.
It allows players to act more than online players. The game has a career mode that allows the players to sign alongside the sponsors. The method will enable players to unlock fame and different clothes that they can choose to dress their players with in later stages of the game.
Many players consider this a digital masterclass, and the career modes are inspiring and have surpassed many established games in terms of expertise and gaming modes.
This mode is further helpful in delivering hours of a single-player game. So, if any player wants to solely test their skills, this is a good option.
Date of Release: The game hit the digital floors on 28th October 2003 and is available on gaming platforms like PS2, Xbox, and PC.
Conclusion
Evolutions are a must when it comes to gaming. The lanes of the tennis gaming world is prone to evolving day by day. There is a bright future for anyone who loves to play video games and wants to combine tennis and video gaming.
These options, many others, and those that await their launch promise an amazing time gamin with friends followed by a cherishable experience.
Try these options while exploring some others. It is the best way of knowing what people like and what they don't in many virtual games.
Frequently Asked Questions (FAQs)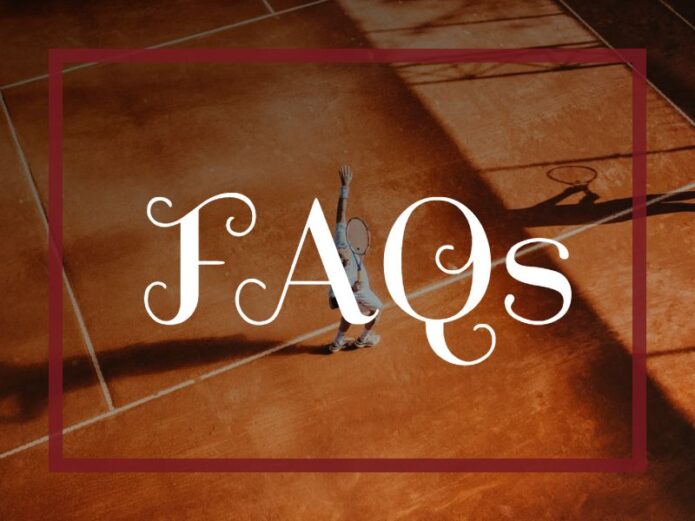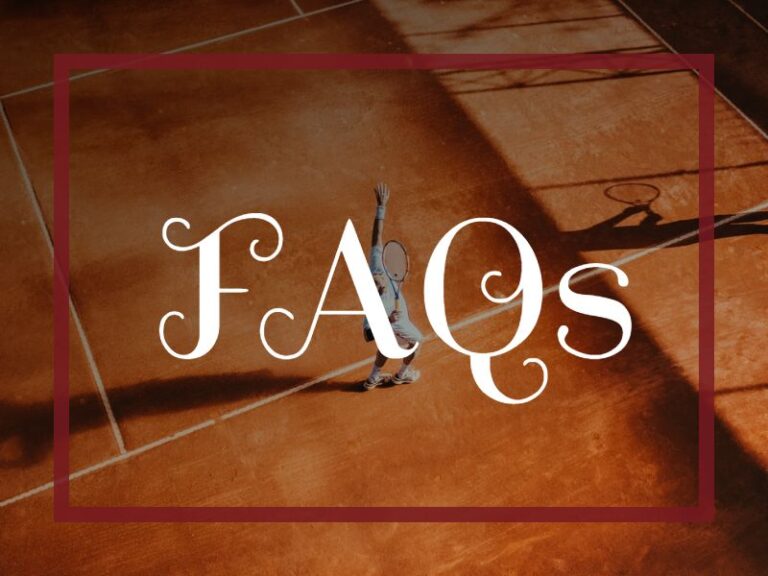 Do the players have any options available for playing the best kinds of tennis video games in 2023?
There are many options available if a person wants to take their love for tennis to the next level and play video games based on the same.
The games are vibrant, provide an excellent experience and suit the requirements of children and adults of different age groups.
Which are some of the best global tennis matches to be watched anytime?
The 2012 Australian Open Final between Novak Djokovic and Rafael Nadal is one of the best tennis matches and worth a shot.
Another one happened between Roger Federer and Andy Roddick, followed by the former's match with Rafael Nadal in 2009 and 2008, respectively, both being Wimbledon finals are worth watching.
Is it safe if children want to play video games related to sports, and are there any options?
Virtual games for sports like tennis have been designed for both children and adults. The graphics, games, moves, and backgrounds have been designed keeping in mind the target audience and their requirements.
1984's tennis, top spin 4 of 2003, and 2011, followed by the Mario game series, are some excellent tennis video gaming options for children.