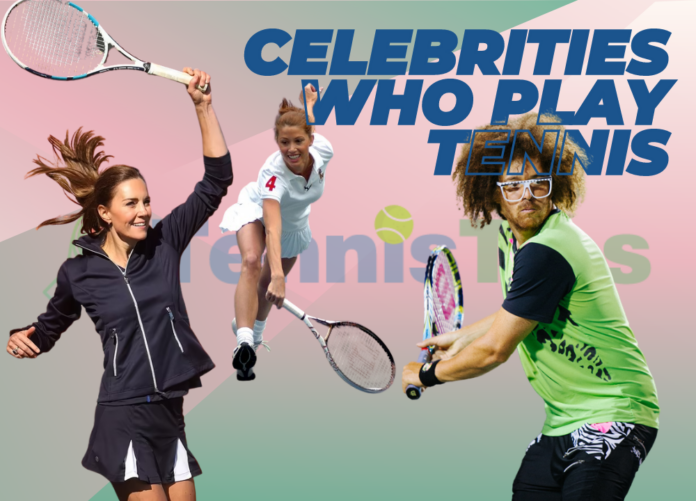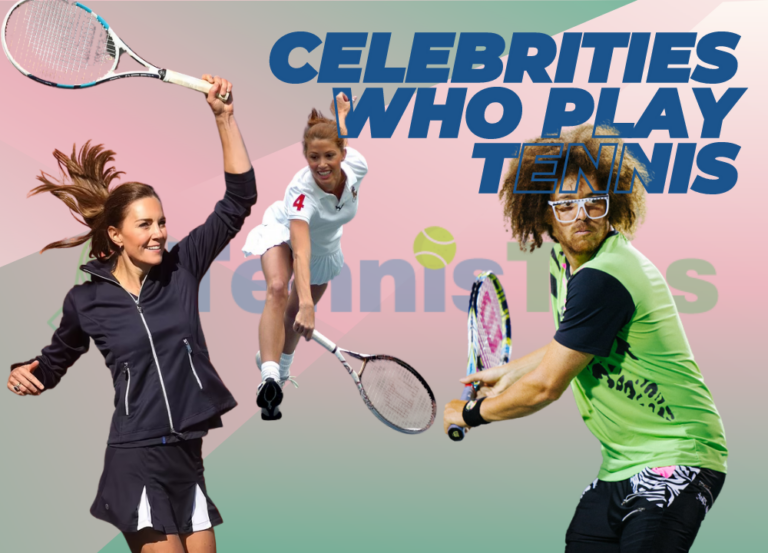 The pandemic has caused many people to develop different hobbies as their favorite pastimes. Did you know? Tennis is a new love that celebrities are growing, and they also enjoy the game to a great extent. Whenever they get some free time away from the spotlight, they want the game of tennis with their friends or family, and some are also noticed playing alone.
Yes, this is the extent to which they love playing Tennis. Some play for fun and as a pastime activity, whereas others are passionate about it. If they hadn't been in the acting industry, they surely would have been the best tennis players at one point in time.
Tennis is not only a great sport and exercise for your body but also a great activity for our mind. Several types of research were carried out to look for the benefits that tennis offers to the players. It was concluded that the adult tennis players had high social, general, physical, and mental health scores compared to those who didn't.
All of the benefits make this sport most loved by celebrities, so they are spotted playing it.
1. Brad Pitt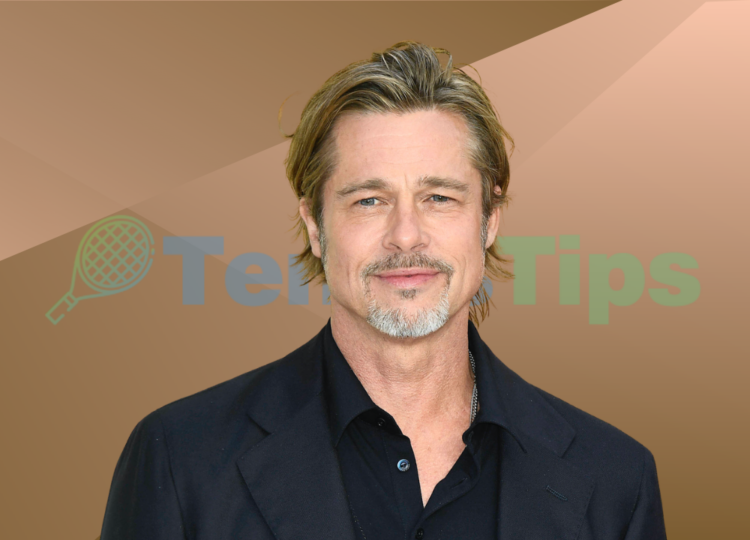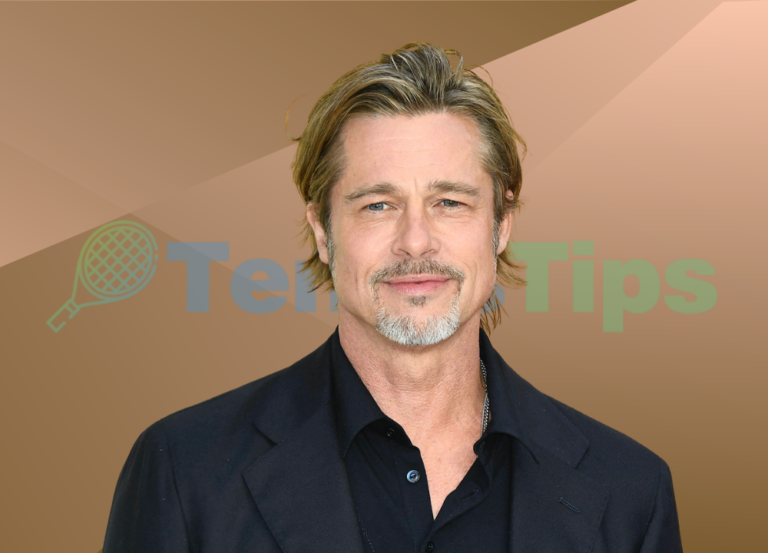 Well, who doesn't know Brad Pitt? One of the most popular celebrities and has an incredible fan following. Brad Pitt is one of the die-hard fans of Tennis, and he loves playing this sport. He was a great player during his Youth, but then his destiny had different plans for him, which is how his habit of playing tennis started to fade. He used to have a tight schedule during his shoot days, and this is why he couldn't live his dreams of becoming a tennis player.
He was a popular tennis player in school in Springfield, Missouri. Though this didn't fade his passion for playing the sport, and he still is found playing it quite often. He was a good sportsman in his school and used to play several different sports. He still loves the sport of tennis and is found on the court.
2. Matthew Perry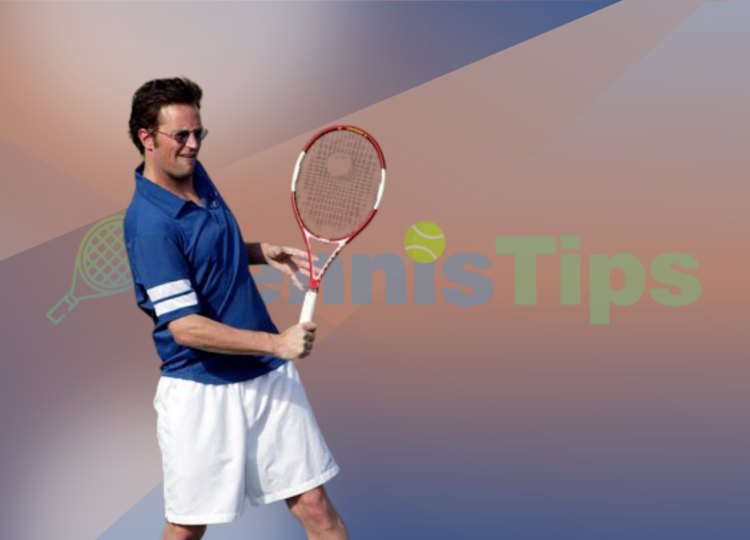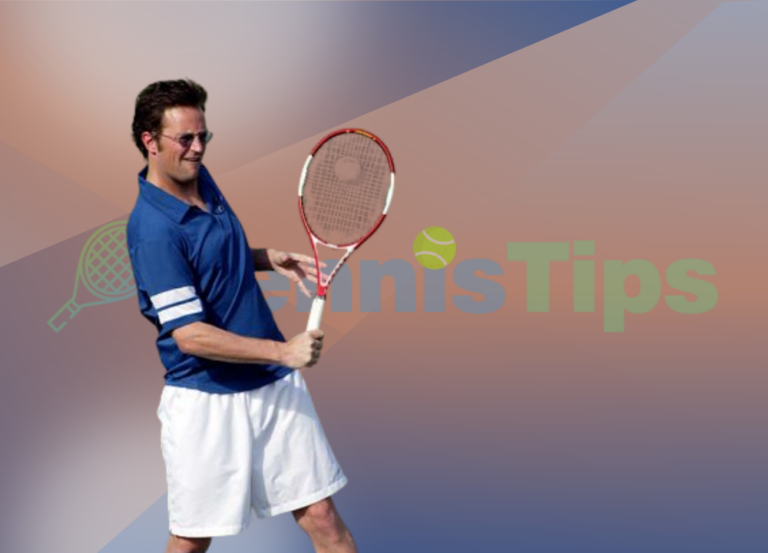 Matthew is a celebrity who starred in Friends and was a big fan of playing competitive Tennis in his youth. He was so good at it that he considered doing the sport his career then. He couldn't become a tennis player and became a celebrity the other way round. He grew up in Ottawa, Ontario, where he used to practice the sport daily.
This is how he developed excellent tennis skills and became a top Junior Tennis player. In one of his interviews, he said that he always had the mindset to succeed in everything he did. Furthermore, he had an incredible drive toward the Tennis court, making him a great player. Though, when he moved to Los Angeles at age 15, his drive toward Tennis started shifting, and he instead focused his energy on acting.
3. Scarlett Johansson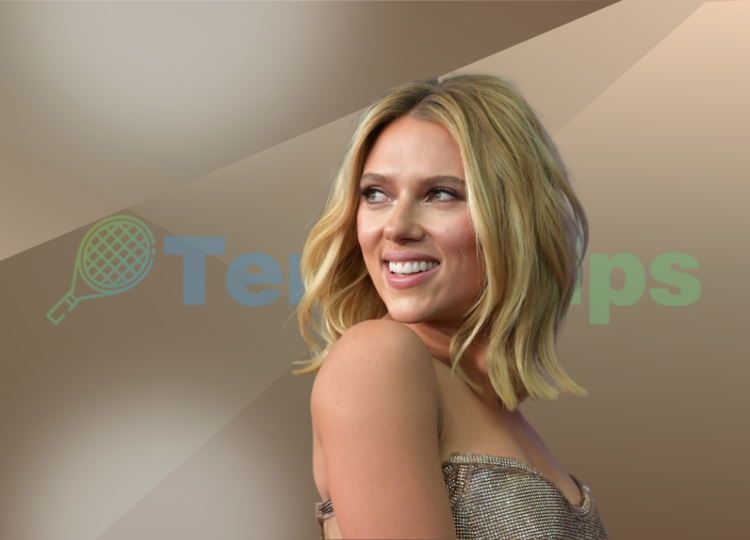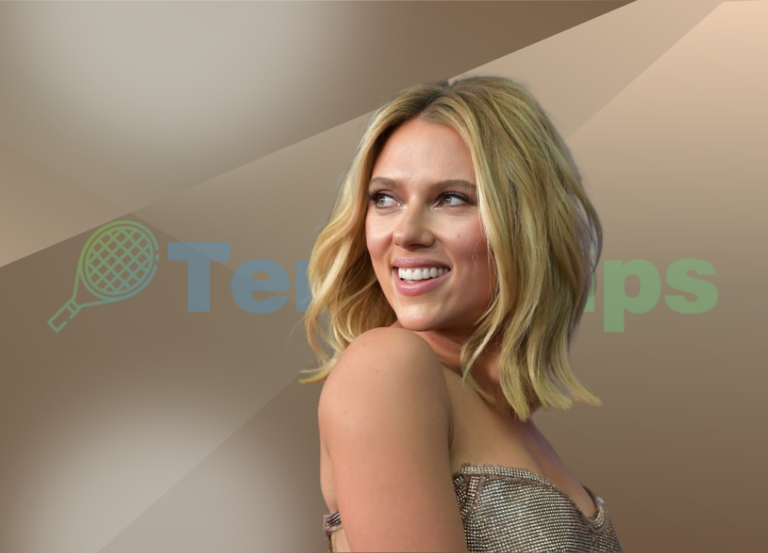 The best co-incidence for their love of Scarlett for Tennis was that she starred in one of the films based on Tennis. It was Woody Allen's tennis film named Match Point. Though, the tough part was that she played the role of a simple actress in that picture. In real life, she is a big fan of this sport and plays it too often whenever she gets time.
She also says that playing this sport does great exercise and helps her maintain her body shape to a great extent. She also reveals that her toned body and physique are only because of playing this sport. She credits the sport for keeping her fit and healthy.
4. Justin Bieber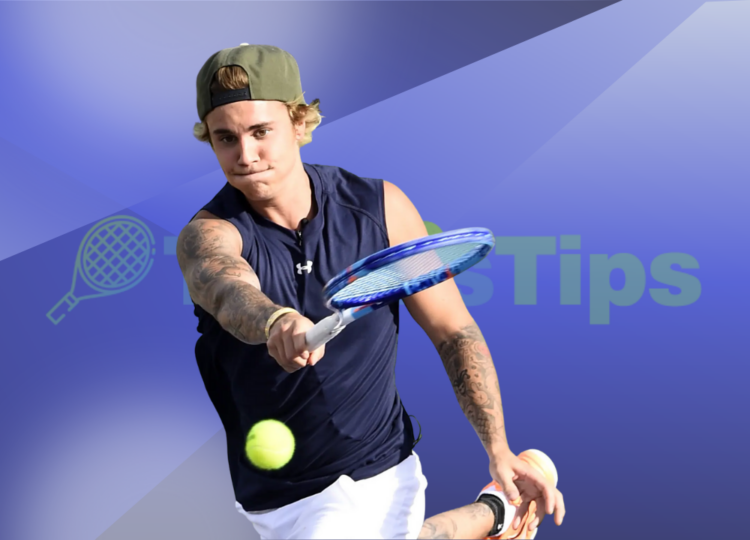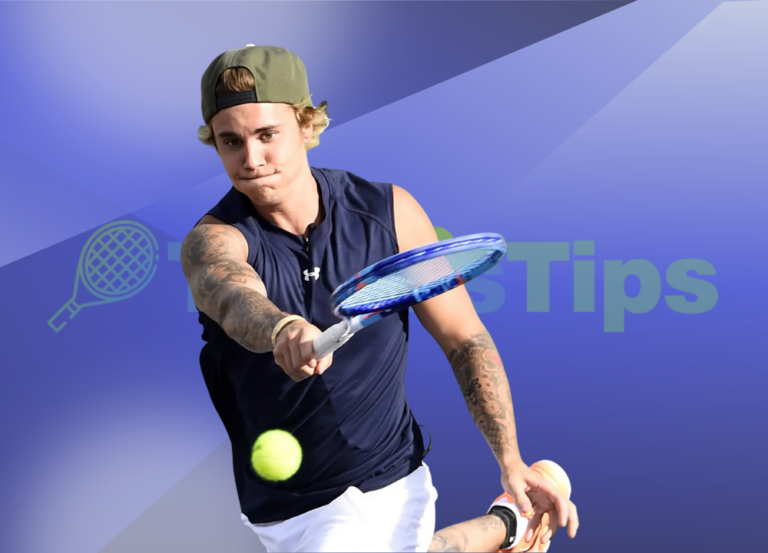 Another popular figure known to the world is a big fan of Tennis sport. He is a keen Tennis player who has been spotted playing the sport several times by his fans and the media. He once showed his excellent Tennis skills in one of the matches being played in aid of charity. This particular sport is his long-lost love, and he enjoys playing this sport quite often.
It is often seen that Bieber proves himself by being one of the finest Tennis players in the matches that he plays. He loves playing tennis and makes time for it almost every week.
5. Dakota Fanning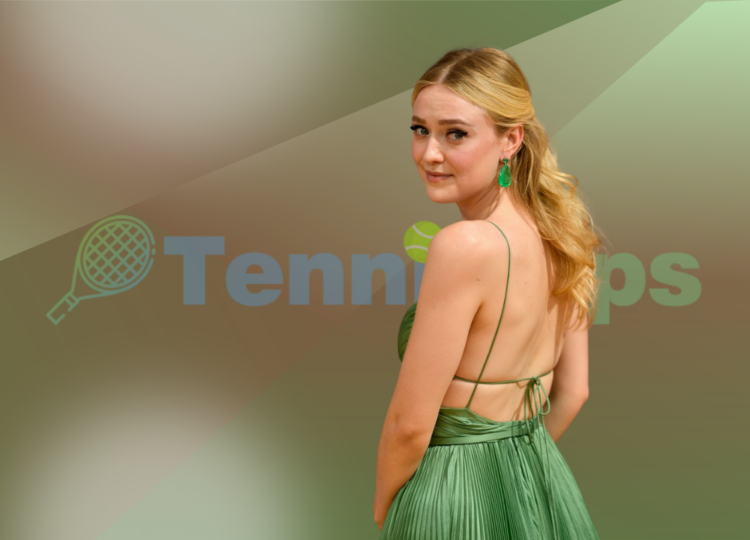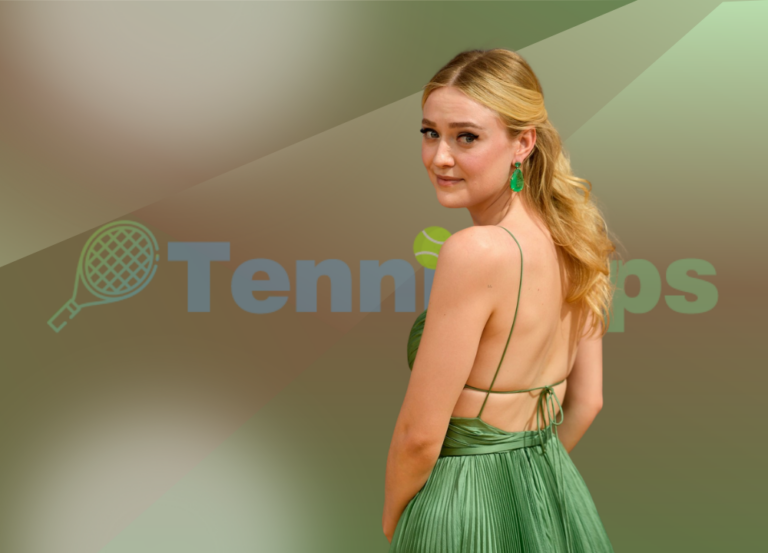 Dakota is another celebrity lover of Tennis who is found playing and loving the sport very often. Did you know? Her mother was a professional Tennis player. This means that Tennis is in her genes and her love for the sport is never-ending. Her mother was being trained for the sport for almost six hours daily, and she also won a scholarship.
Though Dakota never played the sport professionally or as her mother did, she used to play it herself out of interest. She learned to play the sport herself and still mastered it. She also said that her mother's passion and dedication to the sport made her concentrate on things she loves. This is why she works hard on her acting career since it interests her more.
6. Christian Taylor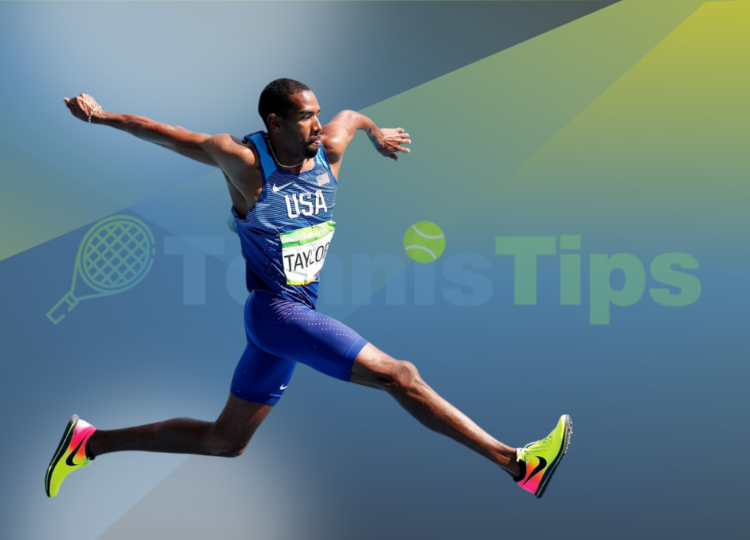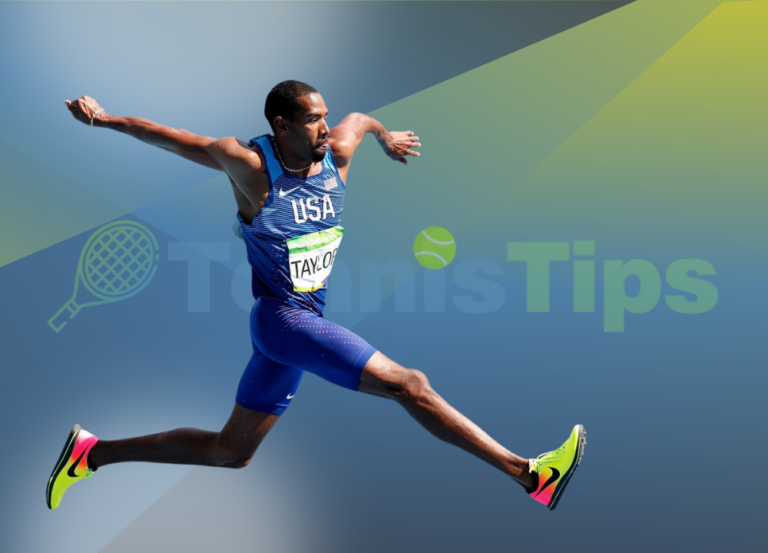 Who doesn't know Christian Taylor? She is the main attraction of Brady Bunch. She has also played roles in many other movies like The Wedding Singer, The Craft, Dodgeball: A True Underdog Story, and Zoolander. Besides, she is known for her role on television in Search Party and Arrested Development. What many people don't know about her is that she loves to play tennis. She got married to another actor, Ben Stiller.
She asked Ben to plan a visit to Wimbledon on her birthday. The couple enjoyed tennis so much that they even watched the US Open. Christian Taylor also wished that their kids- son Quinlin and daughter Ella also learn how to play tennis and become tennis lovers just like her!
7. Shannon Elizabeth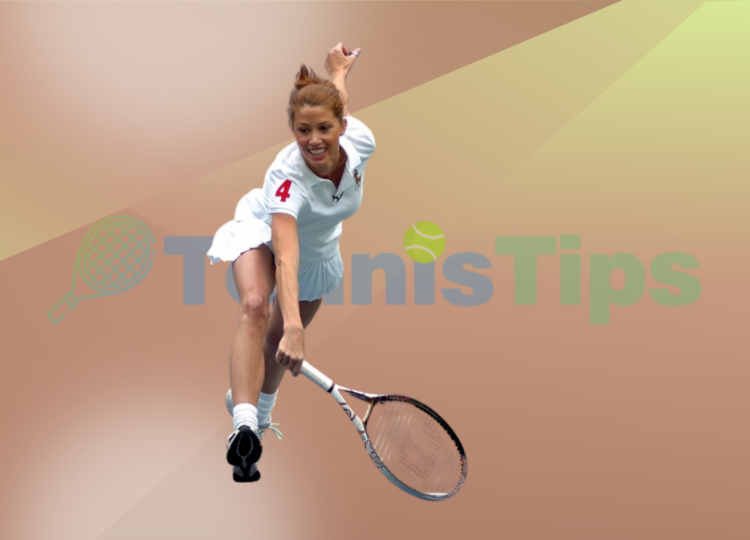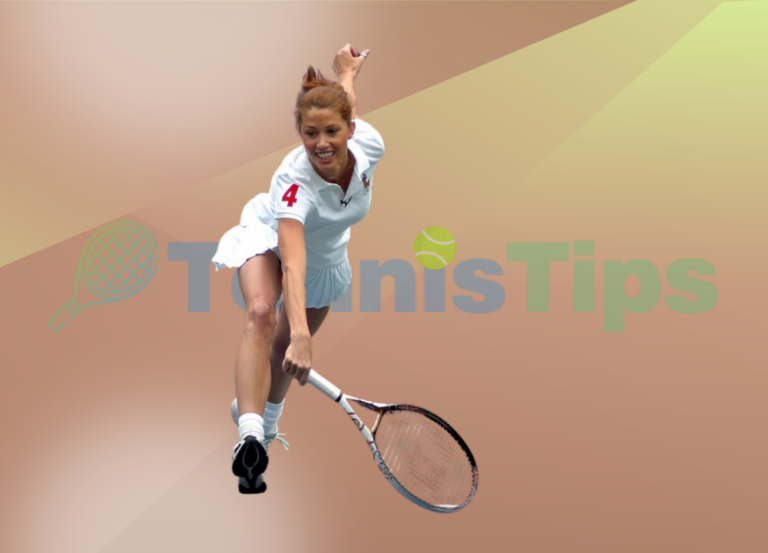 Shannon Elizabeth Fadal was born on September 7, 1973. She is an American model, actress, and poker player. She is renowned for the role that she played in American Pie. Elizabeth played tennis as a child, and since then, she has taken the game very seriously. But, after entering the world of acting, her love for tennis remained. She had mentioned that she still finds time to play tennis occasionally. However, she wishes to play the game more.
8. Redfoo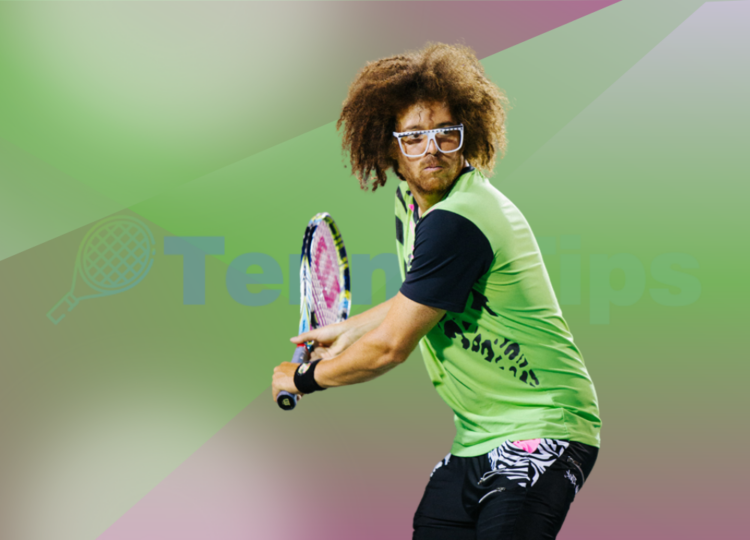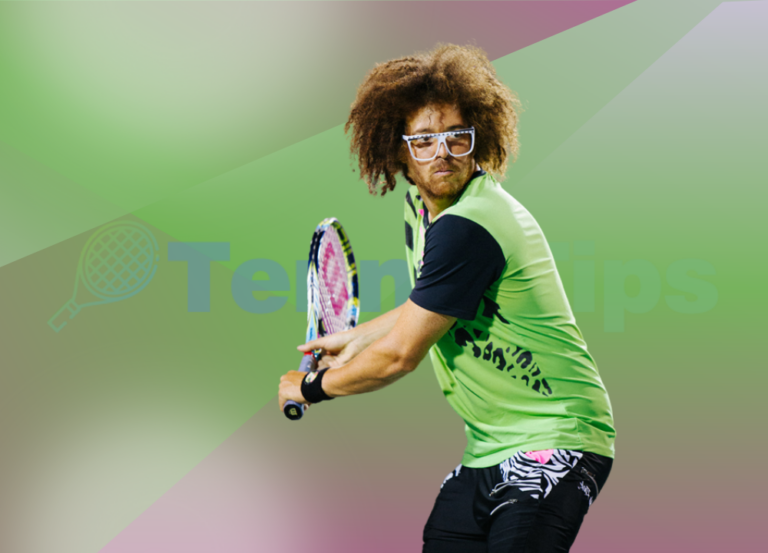 Stefan Kendal Gordy was born on September 3, 1975, and is known by Redfoo, his stage name. Redfoo is a famous American rapper, record producer, and DJ. He is a part of a famous band called LMFAO. Many people are unaware of the fact that Redfoo loves to play cricket. He even thought to take tennis seriously once.
Redfoo also wished that he qualified as a while card entry in the US open 2013. In June of the same year, redfoo's dream came true when he got the golden opportunity to enter the USTA Northern California Sectional qualifying tournament.
9. Katharine Hepburn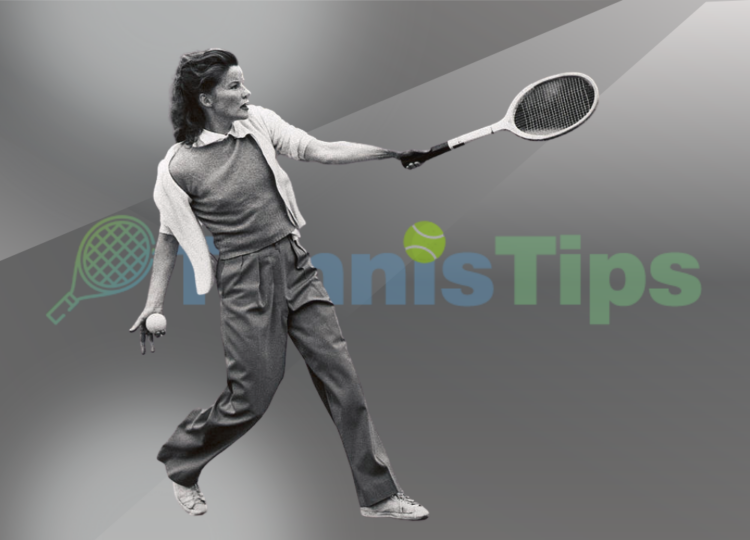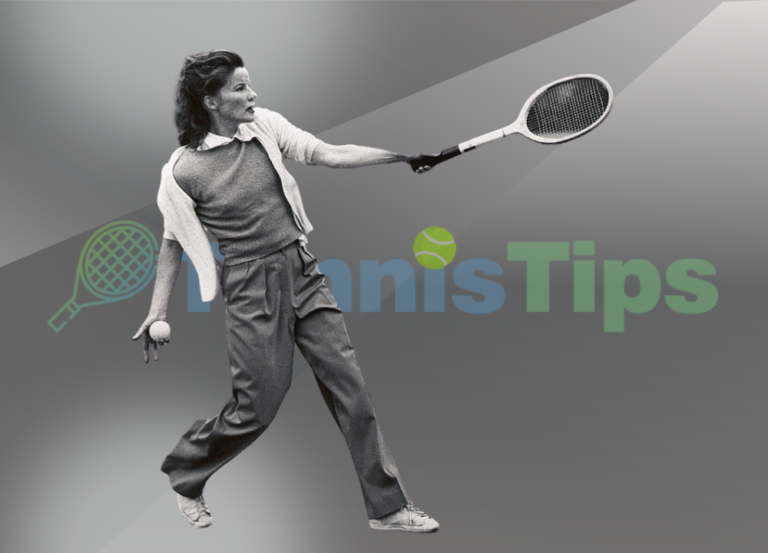 Katharine Hepburn, a renowned American celebrity who passed away in 2003, was a great tennis player of her time. She used to love playing tennis in her free time. Her love for tennis became prominent when she starred in a romantic comedy called Pat and Mike, where she played the role of a lady's tennis and golf champion.
It was her excellent tennis skills that gave her this role. One day the co-writer of the movie, Garson, saw her playing in her free time. Thomas Hepburn always pushed his daughter to participate in sports activities and encouraged her to play games like wrestle, swim, dive, and run like a little kid.
10. Kaley Cuoco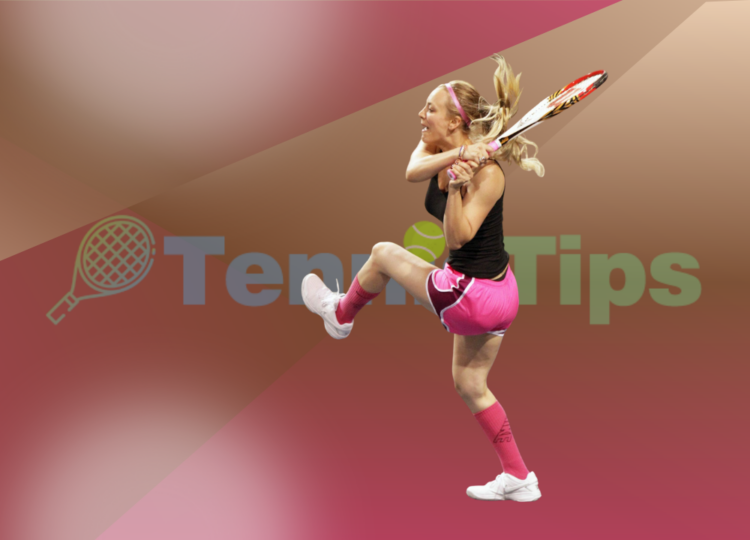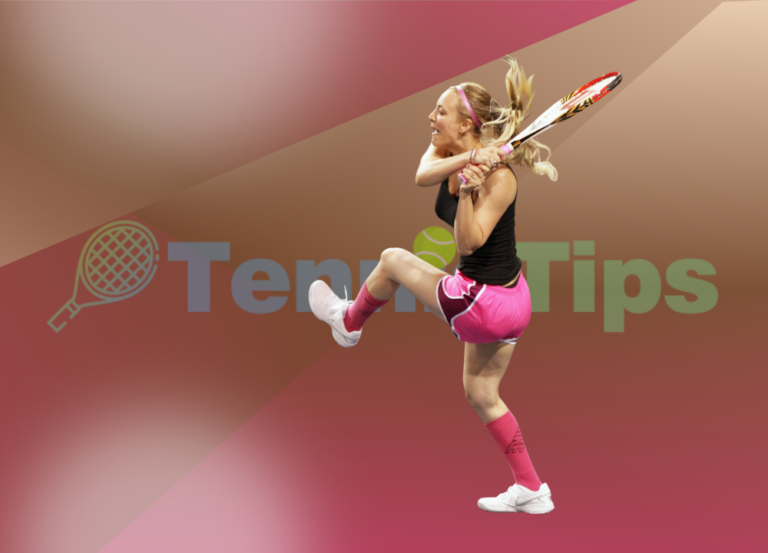 Everyone knows Kaley for her role in a famous television comedy series called the big bang theory. She was born in California and is the elder daughter of Gary Cuoco. Briana, her sister, is also an actress and a singer featured on The flight attendant, The fifth season of the voice, and Harley Quinn. However, most of us don't know that she was a regionally ranked tennis player before entering the world of acting.
Although she pursued her career in acting, she never stopped playing tennis and still plays it for recreation. She got married to a tennis player named Ryan Sweeting. Kaley played tennis since she was three years old; however, when she reached 16, she had to stop pursuing her tennis career because of her acting career.
11. Duchess of Cambridge, Kate Middleton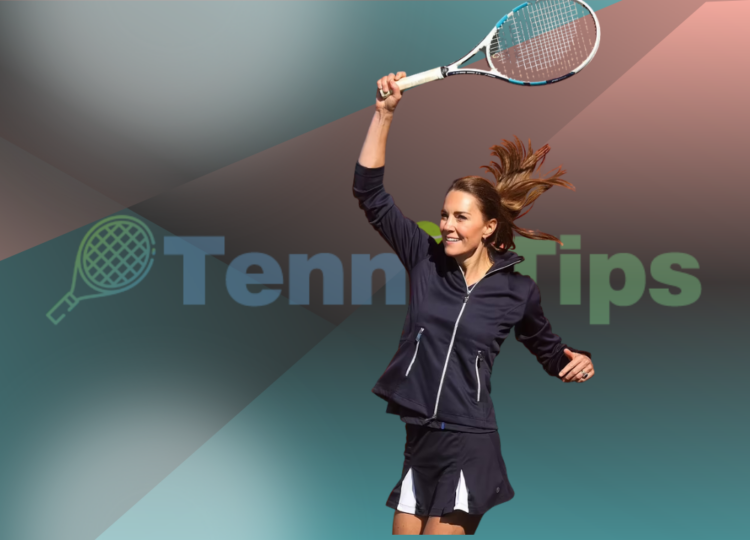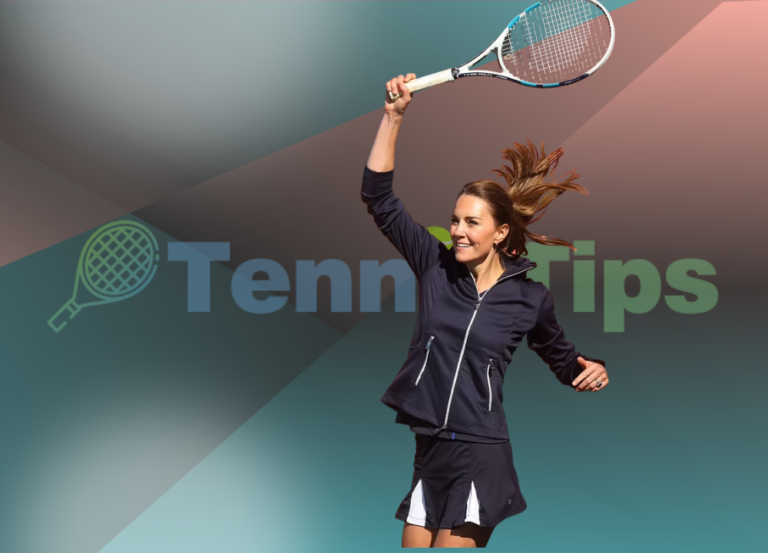 The Duchess of Cambridge has long been a tennis enthusiast, and has even encouraged her husband, Prince William, to become a much more active player. Each year, she is spotted at the Wimbledon Championships. However, her passion for the sport predates her association with the royal family by years.
Roger Federer, a close friend of the royal couple, even gave private tennis lessons to Prince George. In 2016, Kate succeeded the Queen as patron of the All England Lawn Tennis and Croquet Club and is a frequent visitor to the club.
12. Bill Gates, Microsoft Co-Founder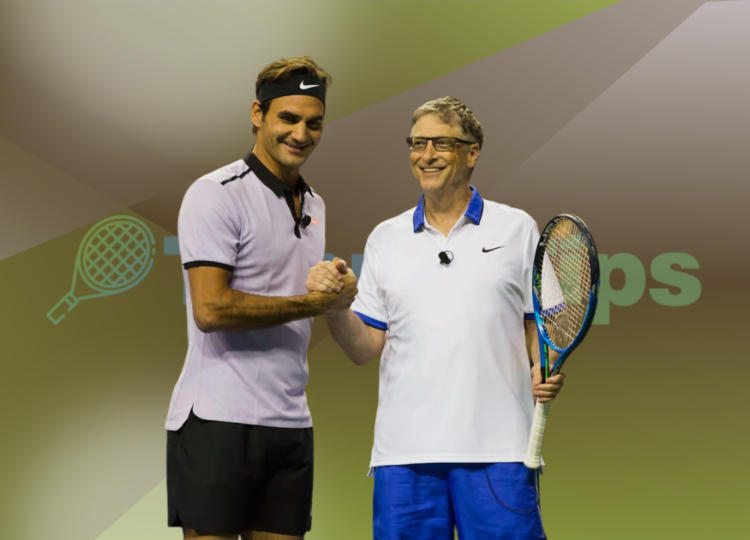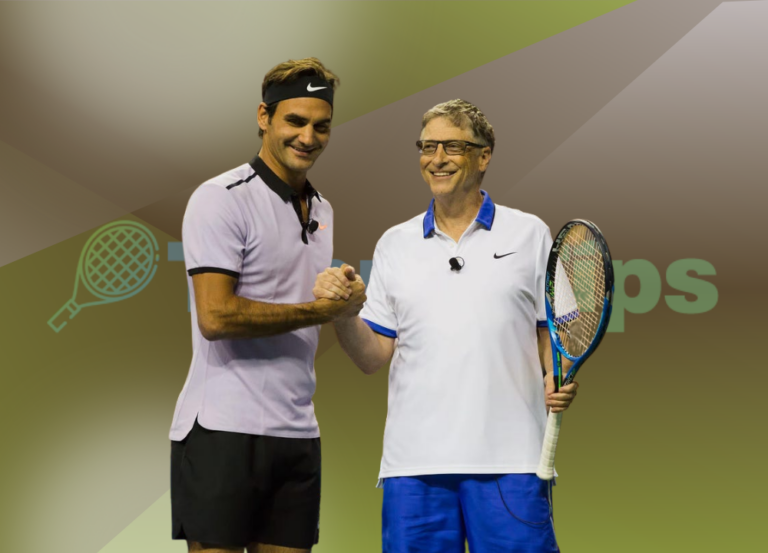 Formerly the wealthiest person in the world and co-founder of the software giant Microsoft, Bill Gates has been an avid tennis fan for his entire life. Since his youth, he has regularly participated in the sport, and he continues to do so now. In a recent documentary about him, he admitted to playing tennis for up to three or four hours at a time.
He has frequently teamed up with tennis stars, including Roger Federer, to play charity matches.
13. Charlie Chaplin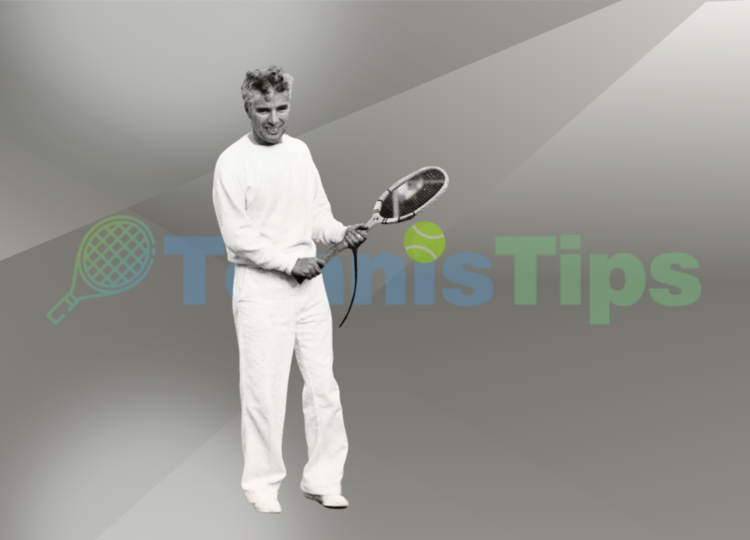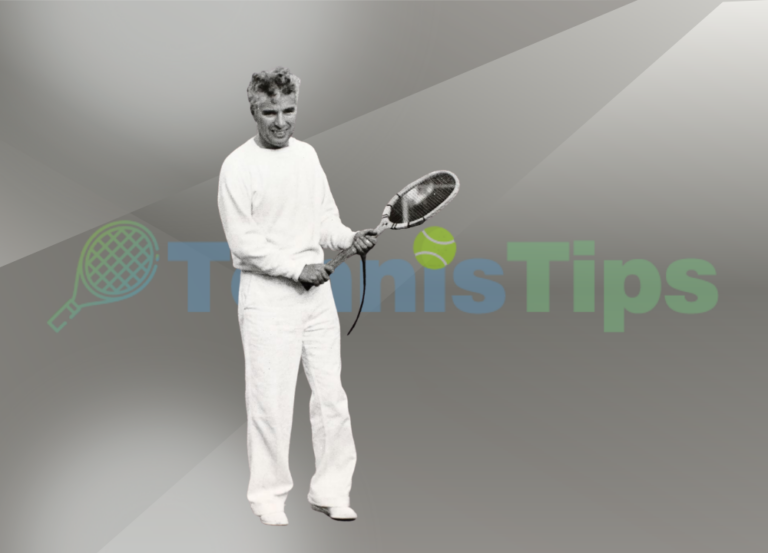 Yes, one of the most recognizable faces in film history, the London-born Chaplin was best known for his silent film performances. His iconic work and film persona, "The Tramp," brought him worldwide recognition. Even after more than a century since its creation, it continues to enjoy widespread popularity.
However, a little known fact about him is that he was an avid sports fan. He was a regular participant in the sport and a member of the Beverly Hills Club. He even constructed a court for regular use in his Los Angeles residence.
14. Paolo Maldini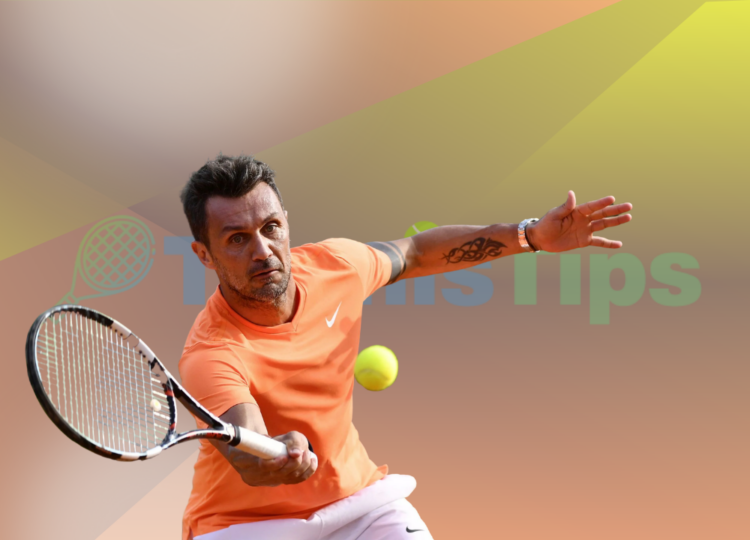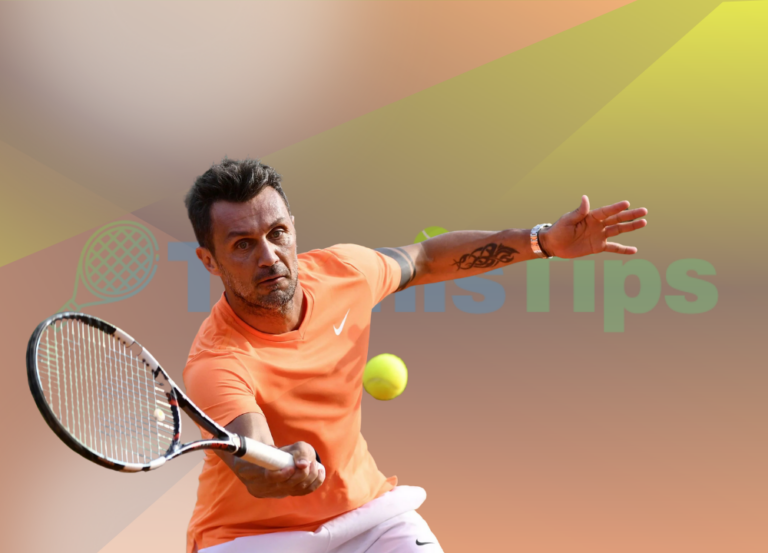 Few footballers can claim Italian Serie A championships, the Champions League, runner-up at the FIFA World Cup, and legendary status at both AC Milan and Italy. But Paolo Maldini, one of the greatest central defenders in football history, was also an avid tennis player who briefly turned professional.
After retiring from football, he decided to compete in a challenger tournament, having been an avid tennis player for the duration of his professional football career. He and his partner, Stefano Landonio, qualified for an ATP Challenger Tour event but were eliminated in the opening round.
Maldini, 46 at the time, decided to retire after just one match. He continues to be an avid fan of the sport, however.
Conclusion
We now know that Tennis is a loved sport, and people worldwide love playing it for their passion. No matter if people are playing it professionally or for fun, they enjoy it to a great extent. These were some of the popular celebrities who love playing tennis.
Also, the game is safe to play and keeps a person well-maintained and in shape. You will enjoy the game more when you play it on a court that is in adequate condition. If you too are fond of playing this sport, you are not alone. Several celebs prefer playing this incredible sport before their fame.
FAQs
Does Justin Bieber play tennis?
Many people don't know this, but Justin Bieber was spotted playing tennis at the Eleventh Annual Desert Smash. The program was hosted by Ferrell. The Eleventh Annual Desert Smash was held on March 10, 2015, in La Quinta, California.
Tennis is for which age group?
Age is no barrier when it comes to playing tennis. It is a game that people of all age groups can play. Young people are encouraged to participate in the game because of its numerous health benefits. In the United States of America, out of all the tennis players, 40% are more than 35 years old, while only 10% are above 55 years of age.
References:
https://www.hola.com/us/celebrities/20211126319591/celebrities-playing-tennis/
https://www.wtatennis.com/news/1444839/best-celebrity-tennis-player-in-hollywood-will-ferrell-says-shes-female