When it comes to tennis, few players have had as much of an impact on the sport as Novak Djokovic and Rafael Nadal. These two giants of the game have been playing at the highest level for over a decade, and their legacies are already set in stone.
But when it comes to the title of Greatest of All Time (GOAT), the debate is still ongoing. If you ask fans of both players, they will tell you at least 10 reasons why their favorite player is the best and most dominant player ever.
And another fan base will find reasons why that is not decisive factors. Of course, we must not forget Roger Federer as well. In this post, we'll take a deep dive into the careers of Djokovic and Nadal, examine their cases for GOAT status, and ultimately try to answer the question: who will emerge as the ultimate GOAT?
Djokovic's case for GOAT status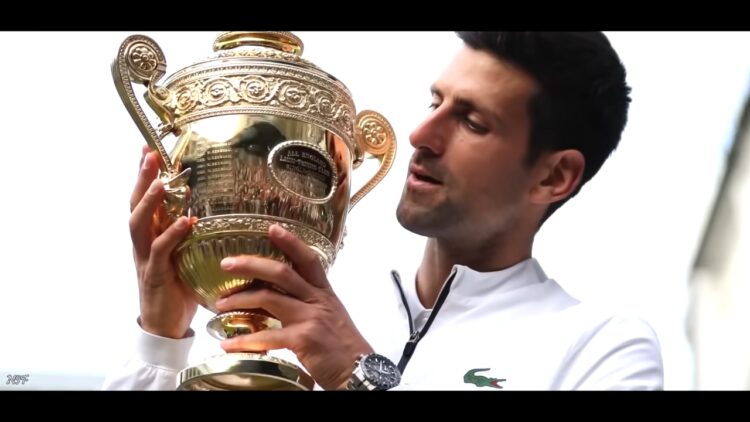 When it comes to sheer numbers, Djokovic's case for GOAT status is hard to argue against. He's won 22 Grand Slam titles, including record-setting ten Australian Opens, seven Wimbledons, three US Opens, and two French Opens.
He's also won six ATP Finals, 38 ATP Masters 1000 titles, and has spent more weeks at world number one than any other player in history in both categories, since he surpassed Graff with 377 weeks at no1.
But it's not just about the numbers. Djokovic has also been dominant in recent years like no other player in history, winning four Grand Slam titles in a row from Wimbledon 2018 to the Australian Open 2019, and three out of four in 2021.
His playing style is unique and adaptable, allowing him to succeed on all surfaces and against all opponents. He is probably the greatest all-around player in history. And off the court, he's been a vocal advocate for players' rights and has even started a players' union.
Nadal's case for GOAT status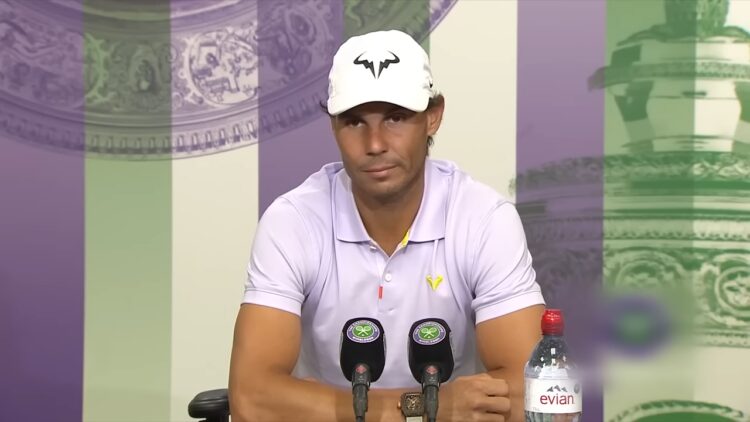 While Djokovic's numbers are impressive, Nadal's dominance on clay is unparalleled. He's won 14 French Open titles, a record that is likely to stand for a very long time. And he is not even done yet. He would be chasing even more titles.
But Nadal isn't just a one-surface wonder; he's won a total of 22 Grand Slam titles, tying him with Novak Djokovic for the most in history. For a year, he was a leader in number of GS titles.
And he is just second man tennis player in history, after Novak Djokovic, to win each Grand Slam at least twice. Also, Nadal won Olympic gold medal in both single and doubles, which Novak hasn't achieved and will have only one more shot, at Paris in 2024.
If you have opinion whether, he will win a gold medal or not, you can bet on it once UFABET offers odds.
What sets Nadal apart, though, is his intensity and fighting spirit. Just remember Australian Open 2021. He's known for never giving up on a point and for his incredible athleticism and footwork.
His forehand is also one of the most feared shots in the game. Off the court, Nadal is a humble and gracious ambassador for the sport, and his philanthropic work has helped countless people around the world.
Head-to-Head matchups between Djokovic and Nadal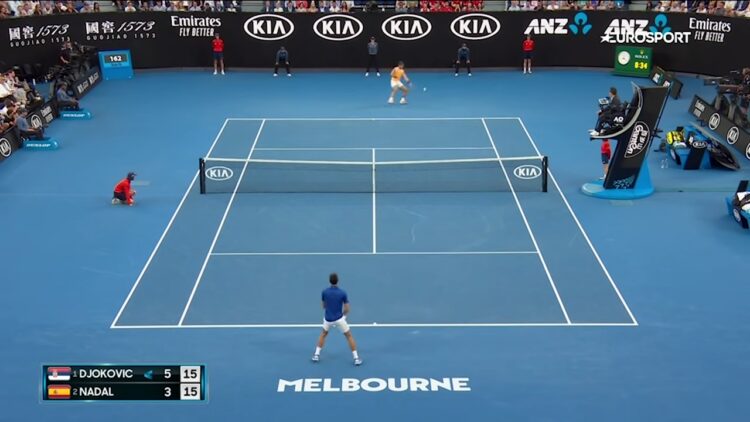 When it comes to the head-to-head matchup between Djokovic and Nadal, things get a little more complicated. As of February 2023, Djokovic leads their head-to-head record with 30 wins to Nadal's 29.
But Nadal has the edge on clay, with 19 wins to Djokovic's 7. Djokovic, on the other hand, has dominated on hard courts, with 20 wins to Nadal's 8.
Their playing styles are also very different, with Djokovic relying more on his backhand and defensive skills, while Nadal is more aggressive and relies heavily on his forehand.
Their matches are often grueling battles that can last for hours and test the limits of their physical and mental stamina. Rafa won last battle at Roland Garros and many more matches are yet to come.
Factors beyond the tennis court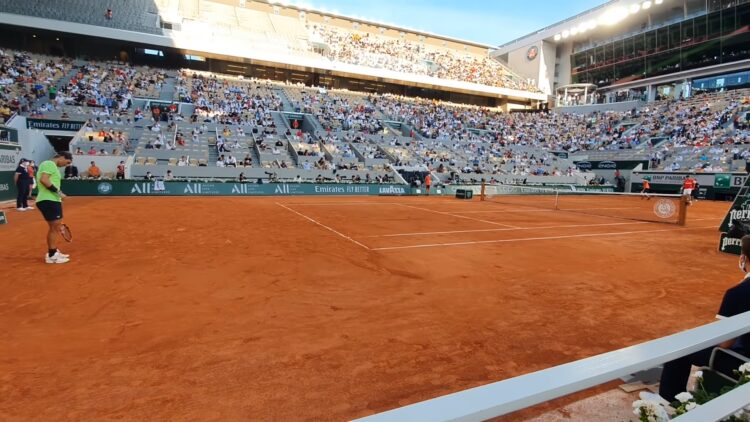 When it comes to the GOAT debate, it's not just about what happens on the tennis court. Both Djokovic and Nadal have made significant contributions to society and are seen as role models for fans around the world.
Djokovic has been vocal about his support for players' rights and has even started his own players' union. He's also a philanthropist, and his foundation helps children in Serbia and around the world. What certainly negatively impacted Djokovic's reputation are deportation from Australia, disqualification from US open and many questionable stances.
Nadal, meanwhile, never made such mistakes and eyebrow-raising moves. He is known for his humility and graciousness on and off the court. He's also a philanthropist, and his Rafa Nadal Foundation works to support vulnerable children and young people through education and sports.
In addition, Nadal has been a vocal advocate for environmental causes and has made significant efforts to reduce his own carbon footprint including in his own academy.
Who will emerge as the GOAT at the end?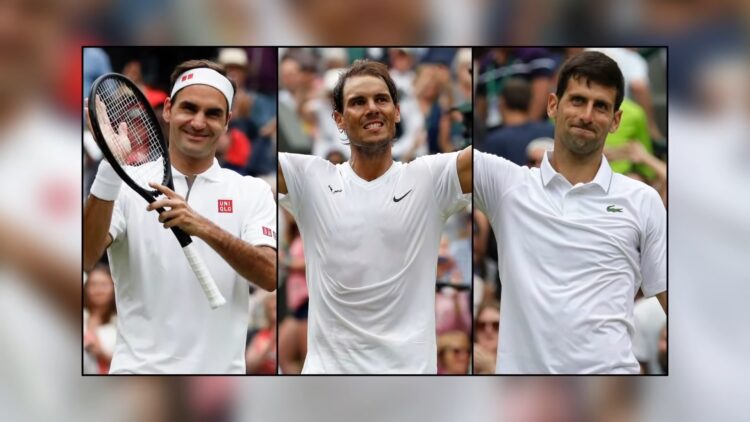 With both Djokovic and Nadal having strong cases for GOAT status, it's hard to say who will ultimately emerge as the ultimate GOAT.
Some argue that Djokovic's dominance in recent years gives him the edge, while others point to Nadal's unrivaled success on clay as evidence of his greatness and being top10 for 18 years in a row.
It's also worth considering the role of retired Roger Federer in this debate. Federer, who has won 20 Grand Slam titles and held the record for most weeks at world number one before Djokovic surpassed him, is also a strong contender for the title of GOAT.
His graceful playing style and iconic status in the sport have earned him legions of fans around the world. He is something like Michael Jordan and Tiger Woods – bigger than sports itself.
Conclusion:
Ultimately, the GOAT debate may be a matter of personal opinion. Fans of Djokovic, Nadal, and Federer all have compelling arguments for why their favorite player should be considered the greatest of all time.
But what's clear is that all three players have had an enormous impact on the sport of tennis, and their legacies will continue to be felt for years to come. And they have huge respect for each other.
Whether you're a fan of Djokovic's numbers, Nadal's intensity, or Federer's grace, there's no denying that all three players are truly great in their own right. So, who will emerge as the ultimate GOAT?
Only time will tell, but one thing is for sure: tennis fans are lucky to have witnessed the incredible careers of Djokovic, Nadal, and Federer. We are not lucky anymore to watch Roger, but let's enjoy at least a few years more in Novak and Rafa.