If you're a fan of tennis and you want to uncover details about one of the best tennis players of all time—Roger Federer, you came to the right place! We're here to provide you with all the info about Roger Federer's serve, including his style, grip, and more!
When it comes to tennis serve, it's one of the most important shots you should pay attention to and practice. Having a powerful serve can help you immensely and be your greatest advantage when it comes to beating your opponent and claiming victory.
There are also several different ways to serve, and you can use different grips and styles to do so. It all comes down to your personal preference and what works best for you in the end.
A number of professional players are known for having an incredibly powerful and excellent serve, including Roger Federer. If you are his fan, you'll have a lot of fun reading this article and learning all about his serve. So, without further ado, let's begin with the Roger Federer serve analysis!
All There Is To Know About Roger Federer's Serve
Roger Federer is one of the greatest tennis players of all time and is widely recognized as a part of the Big Three, alongside Novak Djokovic and Rafael Nadal. He dominates the court regularly and has been doing so for quite some time. One of the things that people and fans globally are most interested in is his powerful serve and the secrets behind it, and we're here to tell you all about it.
To inform you about all the details regarding Roger Federer's serve in the easiest and quickest way, we summarized the info into a simple list you can find below. Take a look to find out all there is to know:
1. Grip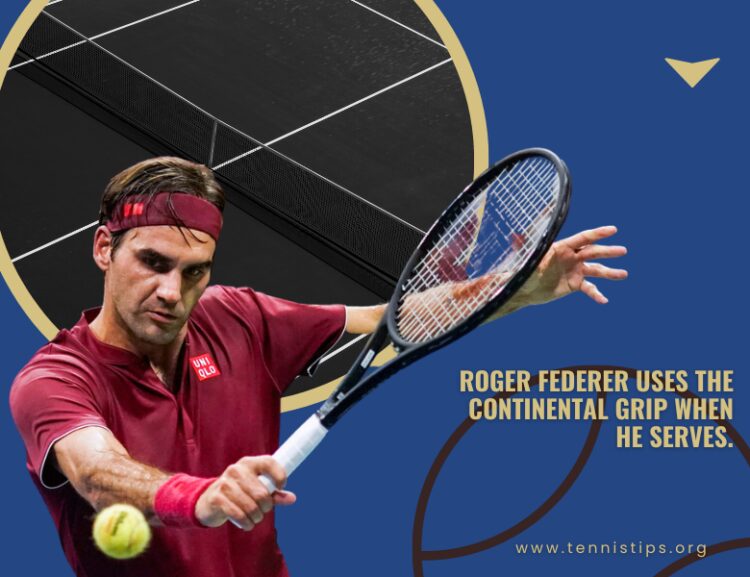 There is a number of different grips that tennis players can use, including the most common ones such as continental, eastern, and western. Roger Federer uses the continental grip when he serves.
This grip is one of the easiest to master and it is widely recommended for beginners. Since it's not too complicated and doesn't take a lot of time and effort to practice, it is excellent for newbies. With that being said, using this grip when you serve is also a great idea.
Continental grip allows you to have maximum control and power behind your serve, and that is probably the reason why Federer uses it. It also allows the maximum potential for spins, which he uses to his advantage often. Although this grip can be a good idea when you serve, you also need to pay attention to how tightly you hold the handle. You want to have a lighter and softer grip for maximum flexibility and control, so make sure not to grip it too tightly.
2. Speed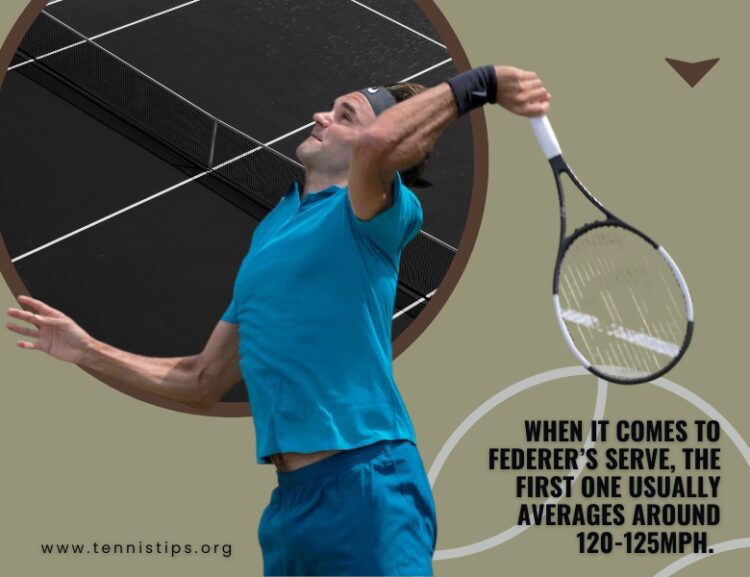 The next thing we're going to talk about is speed. Speed is another important factor that should be considered when serving. If you want your serve to be powerful and on point, and for the ball to land exactly where you intend it to, you have to practice and pay attention to speed, precision, and more.
When it comes to Federer's serve, the first one usually averages around 120-125mph. The second one, though, is typically in the 85-95 mph range. Some would consider this serve to be extraordinarily fast, but the truth is that a number of top ATP players can accomplish such a serve, and even better.
Nick Kyrgious, for example, has managed to hit the first serve at 140mph, sometimes even higher. So, with that being said, Federer's serve is very powerful and fast, but not the best of all time. If you thought that speed was the sole reason why his serve is so effective, it is not.
It is definitely helpful, but the culmination of speed, grip, stance, and other factors is what makes his serve as great as it is.
3. Stance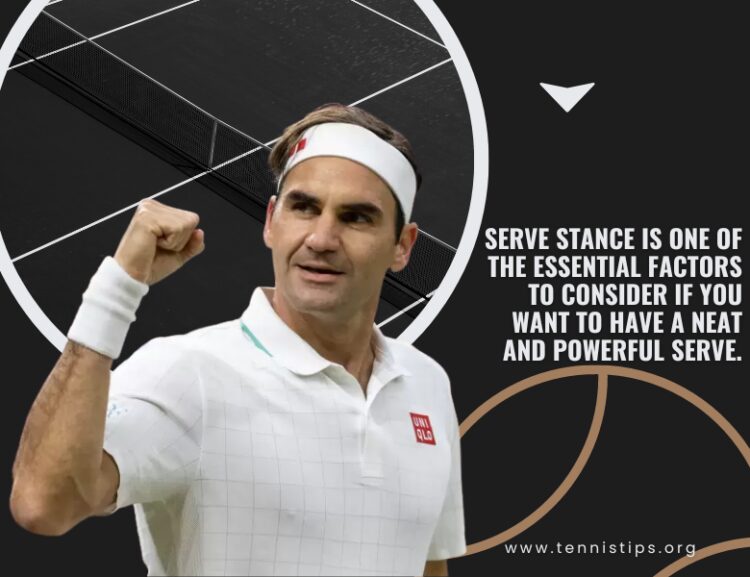 We'll conclude our list with a very important factor that plays a role in Roger Federer's powerful serve—stance. Serve stance is one of the essential factors to consider if you want to have a neat and powerful serve.
If you're a beginner, stance and positioning, in general, is something you want to pay attention to and practice as much as possible. This can help you gain a great advantage and perfect your serve technique.
As for Roger Federer, he typically uses the so-called ''platform stance'' when he serves. What characterizes this stance is that your feet are wider apart, which makes the serve much less stressful and easier to hit. You also won't have to be worried about foot faulting when practicing this stance.
This platform stance makes Federer have great power delivery when it comes to his serve, and it also provides excellent consistency. A number of great players also use this stance and are extremely successful because of it.
Some of the greatest players you might know who use this stance are Novak Djokovic, who is considered one of the best players of all time, and Pete Sampras.
Conclusion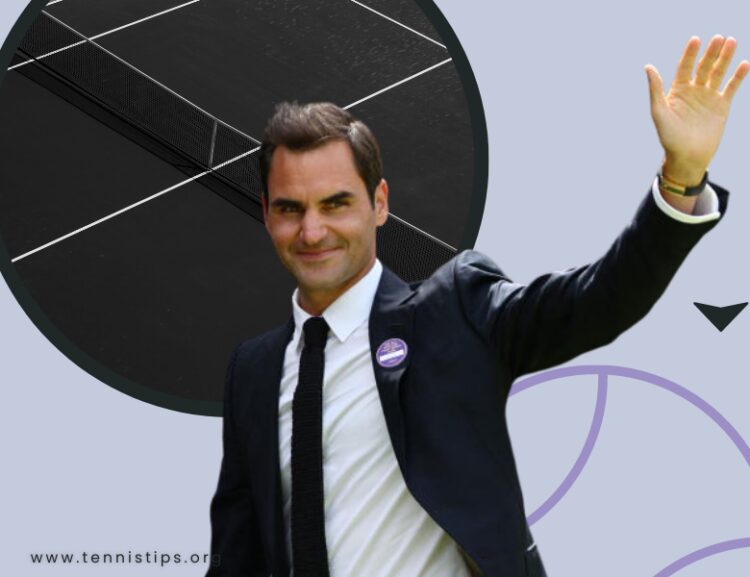 Having a powerful serve like Roger Federer could be a great advantage and help you dominate the court just like him. However, you shouldn't expect to develop this skill set overnight.
Managing to get to where he is and be considered one of the greatest players of all time will not be as easy. You have to put in the work and practice regularly to improve your skills and accomplish such success.
We provided you with all the info you need to understand how Federer's serve works and why it is so successful. If you plan on using them to improve your serve technique and stance, you totally can!
Make sure you exercise and practice daily if you want to see the results as quickly as possible. Practice makes perfect and there is no other way to become one of the greatest, so don't give up and start making your tennis dream fantasy come true as soon as possible!
References:
https://www.active.com/tennis/articles/federer-s-serve-a-model-of-perfection-879136
https://bleacherreport.com/articles/941313-roger-federer-and-the-30-most-feared-servers-of-all-time