Tennis is not one of the most popular sports in the world for no reason. If you take a look at the number of people interested in watching the most important matches during the season, you will see that there are millions of people observing the matches between the best players in the sport. The current period is especially important since we are observing an end of an era. We are talking about an era where household names such as Djokovic, Nadal, and Federer are about to end their careers as professional tennis players.
Naturally, we are talking about them participating in the highest-ranking tournaments out there. Of course, Wimbledon is the highest ranking of them all, for the simple reason that it has a longer tradition than any other out there. Furthermore, we can see that others such as Australian Open, US Open, and French Open attract the best players of our time every single year. As you probably know, Rafael Nadal is the player who won it more times than anyone else.
Excitement is building around the upcoming 2023 French Open, the second Grand Slam on the busy tennis calendar, with the tournament a little under two months away. The 127th edition takes place at the Stade Roland Garros, Paris, from May 28 through June 11, and it is no surprise that Iga Swiatek and Novak Djokovic are the early favorites to walk away with the top honors and a likely €2,200,000 first-place prize.
With clay-court specialist Rafael Nadal still making his way back to fitness from an iliopsoas injury sustained in his second-round defeat at the hands of Mackenzie McDonald at the 2023 Australian Open in January, world number one Djokovic is the early favorite to win the men's title in Paris. Djokovic already has two titles under his belt in 2023, taking down the Adelaide International 1 in early January before triumphing in the Australian Open for the tenth time a few weeks later.
Djokovic Favorite Despite the French Open Being His Weakest Grand Slam
We will all agree that watching these tournaments is a great chance for people who understand the sport to get earn some money off betting on these matches. Of course, it is not reasonable to presume this will become a steady passive income. Still, it doesn't hurt anyone to try and get some money when possible.
Thankfully, in this day and age, there are so many different online gambling sites, such as onlinesportsbetting.net, where you can participate in betting such as this.
Anyone who knows how to bet on tennis online knows to never side against Djokovic, even at the French Open, where the Serbian's win percentage is the lowest across the four Grand Slams. Although the French Open is statistically Djokovic's weakest Grand Slam, he still has an 85-16 (84%) record there. Djokovic reached the semi-finals in 2019, lost in the final to Nadal in 2020, and won for the second time in 2021. Last year saw Nadal once against become Djokovic's nemesis, eliminating him at the quarter-finals stage.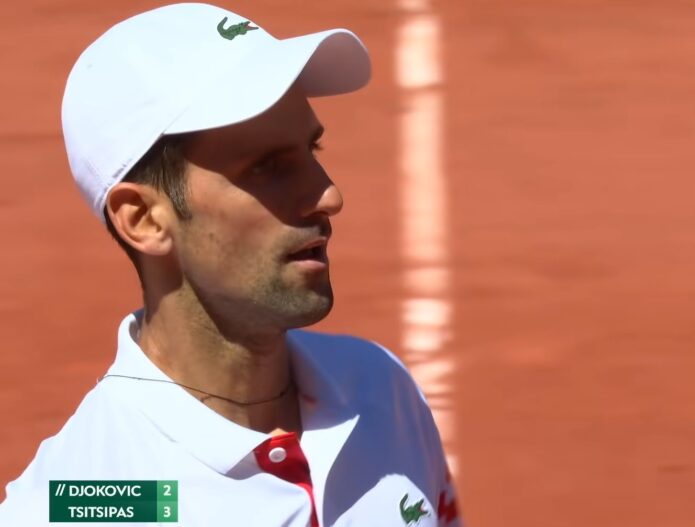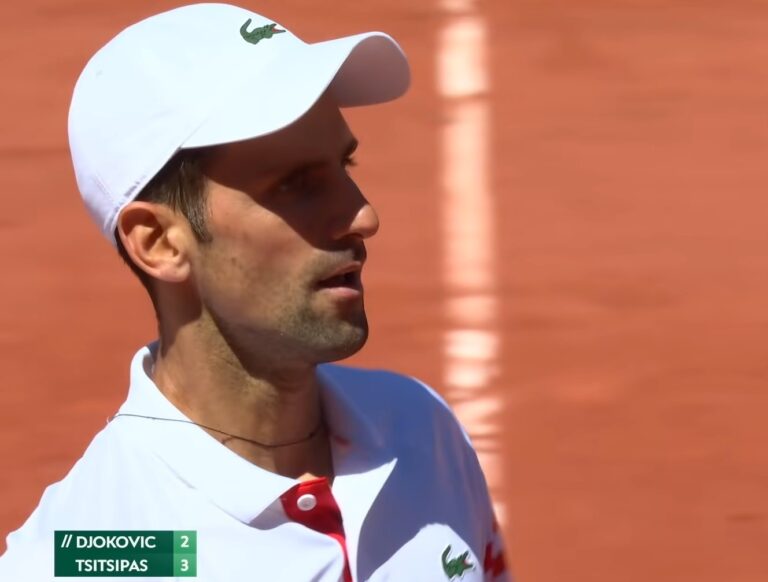 Of course, Nadal should be fit for the 2023 French Open, but will he be at full fitness? If, and it is substantial if, Nadal manages to hit peak physical fitness, it would be ridiculous to write off his chance. Nobody crushes the French Open like the "King of Clay." Since entering and winning his first French Open in 2005, Nadal has played 115 games and has won 112 of those, resulting in a record 14 victories from 14 finals!
With that in mind, we can see that the situation is a bit challenging to understand what is the best move to make when betting on this match. We would say that it is important to wait until the tournament starts and take a look at the condition Nadal is in. Of course, all the approximations say that he will be fully ready for the tournament. However, everyone who has experience watching a lot of tennis tournaments knows these injuries can happen again, which is quite a big problem for the players. It's not uncommon for them to surrender the match.
Can Anyone Stop the Sensational Swiatek?
Iga Swiatek's meteoric rise in the women's game has been nothing short of spectacular. After starting her professional career on the ITF Women's Circuit in 2016, winning all seven singles finals she reached, Swiatek has gone from strength to strength and looks set to be a dominant force for many years to come.
So, nobody should be surprised that she is considered one of the best women's tennis players of our time Some even say that she has the potential to reach the title of the best one ever. Of course, we would need to wait for a couple of years and see whether it happens.
The current women's world number one only played in her first WTA event in 2019, yet she already has a trio of Grand Slam victories. After a fourth-round finish at the 2019 French Open, Swiatek defeated American Sofia Kenin in straight sets in the 2020 French Open final. Swiatek lost 1-6, 6-2, 4-6 to Barbora Krejcikova in the quarter-finals of the 2021 French Open before enjoying a breakout year on the WTA in 2022.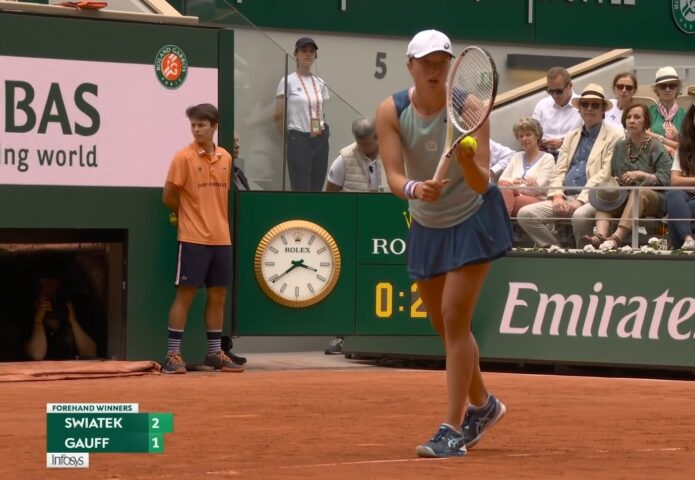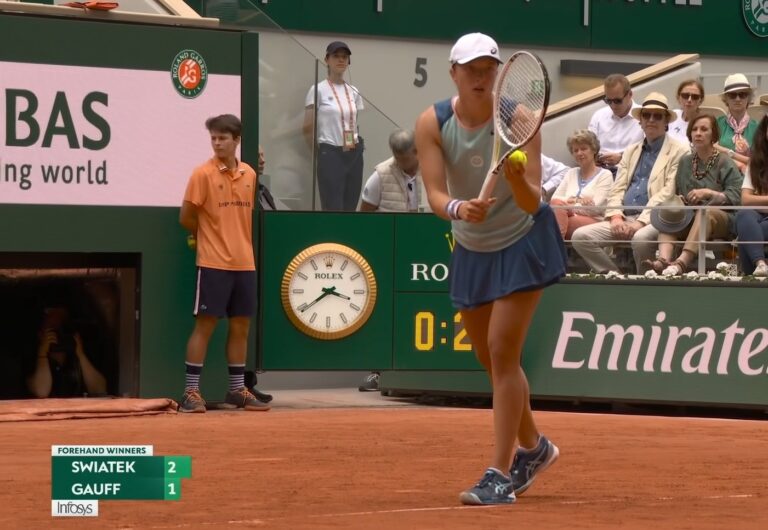 Swiatek entered the 2023 Australian Open as the seventh seed but fell in the semi-finals against eventual losing finalists Danielle Collins. The Polish sensation became the French Open champion again in 2022, defeating Coco Gauff with a dazzling performance, before only losing two sets on her way to a maiden 2022 US Open title.
She is currently on a pretty good streak, and we can expect that she will become only better in the future. As a result of that, many consider her to be the favorite to win the French Open in 2023. Sure, we would need to wait to see the form of her competitors and the actual result before we can decide.
It is challenging to think of anyone that can stop Swiatek in Paris, especially with her previous results on clay. Belarusian Aryna Sabalenka should be the most likely challenger to Swiatek's crown, but even she is more than 4,500 ranking points behind the Pole at the time of writing. Historically, Romanian Simona Halep enjoys herself in Paris, reaching the final in 2014 and again in 2017 before clinching the title in 2018.
However, despite reaching the quarter-finals in 2019, Halep has not progressed deeper than the fourth round since her first Grand Slam victory. As you can see, most of the potential challengers for winning this tournament are not nearly as good as Swiatek is at the moment. For that particular reason, many consider her to be the prime candidate to win the tournament.