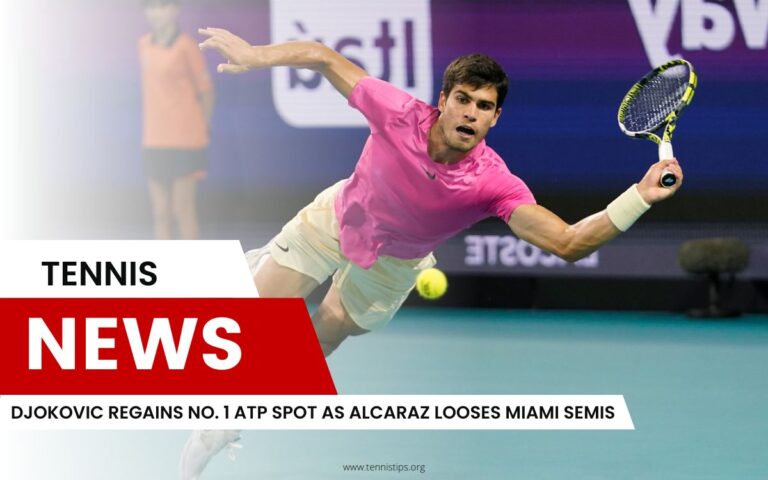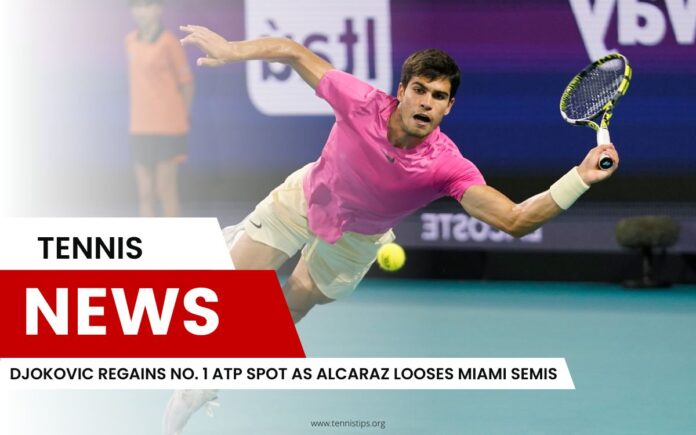 Novak Djokovic's absence from the American swing gave Carlos Alcaraz an opportunity to cement his position as the world number one in men's tennis. However, the young Spaniard's dream run was halted by Jannik Sinner in the semi-finals of the Miami Open. 
The Italian avenged his loss to Alcaraz in the Indian Wells semi-finals last month, and in doing so, he denied the Spaniard a chance to defend his Miami Open title and retain his top spot in the rankings. Djokovic will return to the summit of the rankings on Monday, and the Serbian will be determined to add more titles to his already impressive resume.
Alcaraz's gracious comments about Sinner and the crowd highlight his maturity and respect for the game. The 18-year-old has been one of the most exciting players to watch this year, and his meteoric rise has caught the attention of tennis fans around the world. 
However, he will need to continue to improve and work on his game if he wants to stay at the top of the rankings and compete with the likes of Djokovic, Medvedev, and Nadal. The future of men's tennis is bright, and Alcaraz is undoubtedly one of the players to watch in the coming years.
In the other semi-final, Daniil Medvedev defeated Karen Khachanov to reach his fifth consecutive ATP final, a feat that has not been achieved since Ivan Lendl in 1981. The Russian will face Sinner in the final, and he will be looking to add another title to his impressive collection. 
Medvedev has been in scintillating form this year, winning the ATP Cup and the Australian Open. He will be a formidable opponent for Sinner, who has never won a Masters title. The final promises to be an exciting encounter, with both players possessing the skills and the temperament to come out on top.