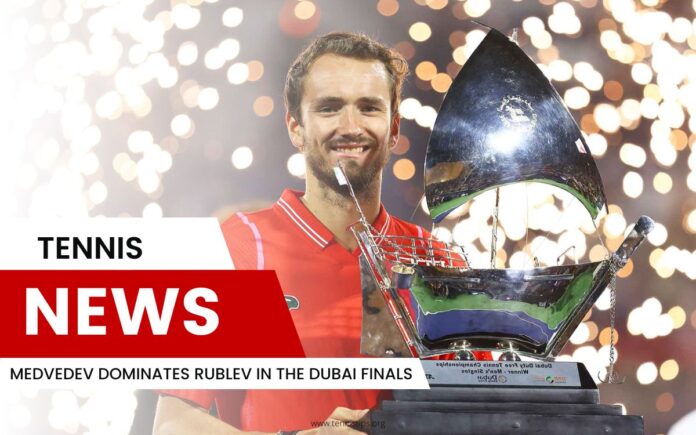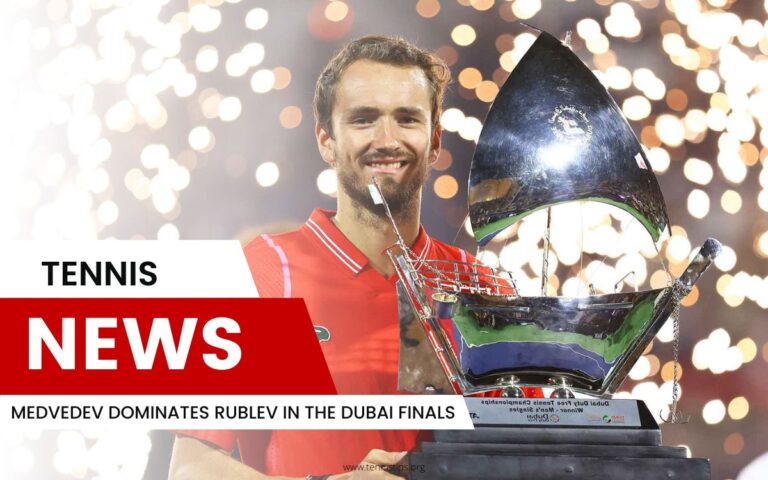 Russian tennis star Daniil Medvedev continued his impressive form as he claimed his third title in as many weeks at the Dubai Duty Free Tennis Championships. He defeated compatriot Andrey Rublev 6-2, 6-2 in the final, extending his winning streak to 14 consecutive matches.
The win also marked his 18th ATP title overall. Medvedev credited his recent successes to his hard work in practice, stating that doubts about his game had plagued him earlier in the year. He was thrilled with his recent run of form and looked forward to continuing his winning ways.
Medvedev's performance in Dubai was dominant, as he did not drop a set throughout the tournament, including against world number one Novak Djokovic in the semifinals. In the final, he was imperious against defending champion Rublev, using his highly defensive baseline game to absorb his opponent's pace and redirect it back at him.
His ability to patrol the baseline from almost-out-of-camera-view-territory was also notable, and Rublev was unable to mount any serious challenge against the in-form Medvedev.