Tennis is one of the most popular individual sports these days. The elite competition for men has different levels where the Grand Slam is the highest point. The Grand Slams tournaments are in the US, Australia, England, and France. What makes these tournaments so important is that the winner is getting 2,000 points from winning it.
These big competitions are also very interesting to people who want to bet. Many players will try to qualify for it, and a lot of rounds compared to less-ranked tournaments. Also, the game of the Grand Slam is different in a way where the winner must get three sets instead of two. Therefore, games are much longer. The statistics are very important, and you should always read some stats and news before you choose the pairs for betting. In that matter, check out Pointspreads.com
Moreover, we have to mention that the biggest names in this sport are all close to the end of their careers. These players are Rafael Nadal, Novak Djokovic, and Roger Federer. The interesting fact is that the following Grand Slam in the US will be the first one in around 20 years, where none of these players will play. Federer is not prepared since he got an injury, Nadal is also injured, while Novak is not allowed to get in the US due to vaccination rules since he is not vaccinated. That is a problem for him since he is following Nadal by having only one title less than the Spaniard.
The Statistics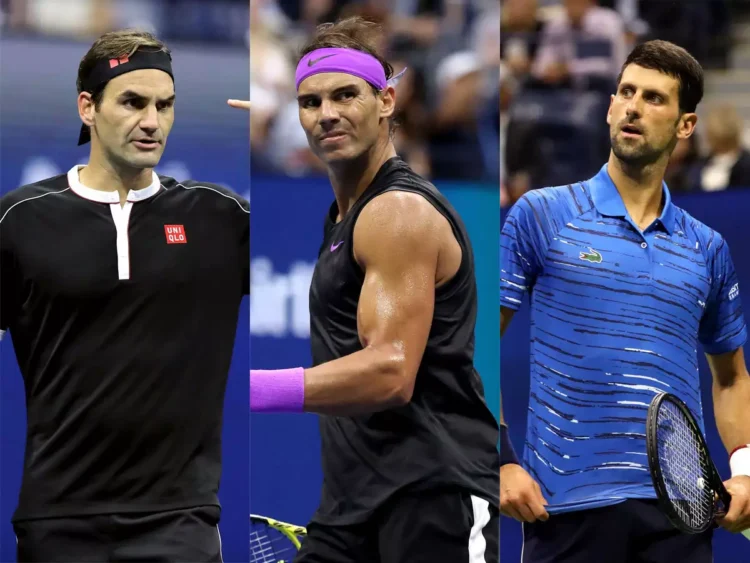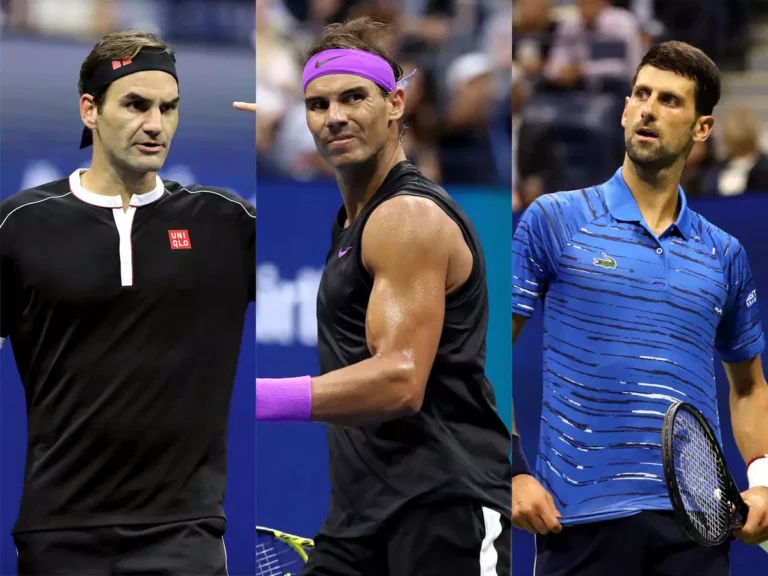 We will start with Roger Federer who is one of the oldest players still active these days, and one of the leaders for having the most titles in this game. He has a huge fan base from all over the world due to his unique style and accuracy when he is playing. His backhand is the mark of his play. For a long time, it was thought that he will remain the leader among the Big Three in this sport. However, things started to change when both Nadal and Djokovic started winning tournaments one by one.
There were many finals in Grand Slams where two out of these three were fighting for a title. The competition where Roger had the most success is in the UK, with 8 titles. The grass and hard surface are the best fittings for him since he did a great job in the US and Australia, with five 5 and 6 titles. He managed to win in French Open as well, which is played on clay, and that means that this player managed to win all of these big championships. He is one of the rare to do that. The total amount of Grand Slam titles he has is 20.
The next player that we will analyze is Nadal. The interesting detail is the contrast with the number of titles on different Slams. He is known for being the best on clay, and the best proof of that is 14 titles at the French Tournament. He also managed to complete all big tournaments by winning Australia two times, the US 4 times, and the popular London tour two times. Also, he is the only player among the big three who also won in Olympic Games, but not in a single year, which would mean that he would achieve a Golden Slam.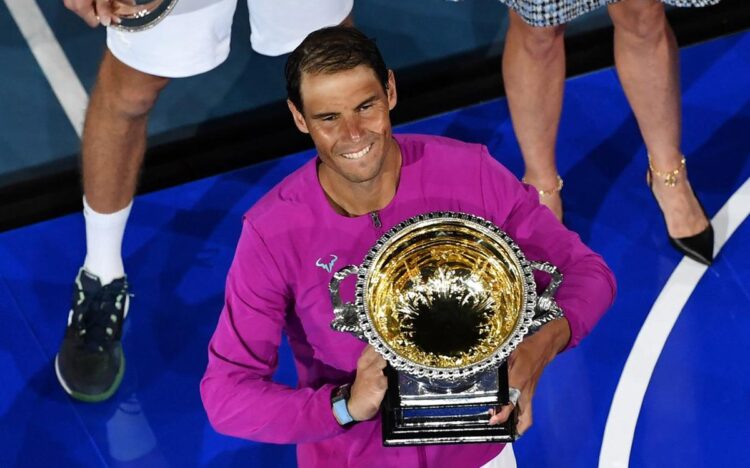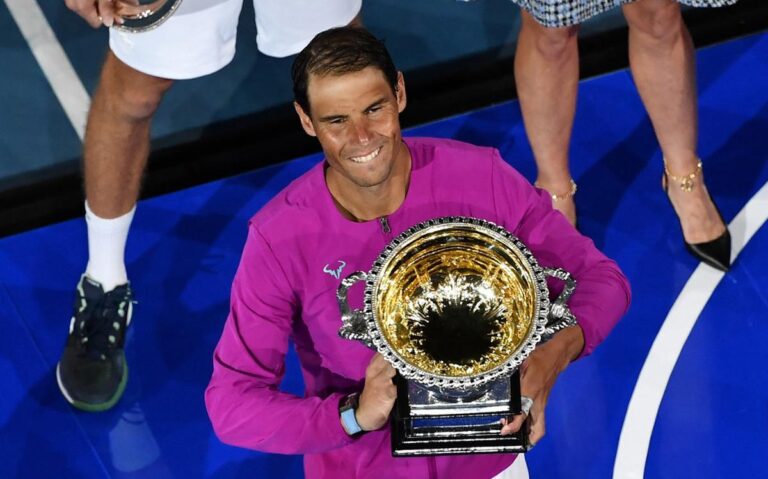 No one in ATP still didn't manage to complete that quest. It is quite challenging for him in recent years where he had a lot of ups and downs due to some serious injuries. However, he always manages to recover and come back to win a new title, and the latest title in France in 2023 is the best proof of that. However, he suffered a serious injury in England, and we are not sure when he is getting back. Also, we have to mention that Nadal is the leader with the most Slams in his career, with 22 titles.
When it comes to Novak Djokovic, he is following Nadal with 21 titles. He is a unique all-around player who is showing excellent performances on any type of surface. However, hard and grass are the best fittings for him, and the titles are the best proof of that. He is the main leader in titles in the Australian Open, with 9. Also, he is following Roger by having 7 titles in England and might manage to even the position next year if he wins again.
While the other two players are suffering from injuries, this one is having different issues. He is refusing to get vaccinated while there are strict rules in some countries. That prevented him from playing in the Australian Open, which could be the 10th title for him there. Also, he is banned from playing at the latest tour in the US. In theory, if he had a chance to play on these two, he might already be the leader among the big three by having 23 titles instead of 21.
Still, this player is showing that he is in excellent form, and there are still a few years remaining at the top level of tennis. Therefore, the race is still open. It depends on how fast and effective will Nadal recover. In case Rafael Nadal has a serious injury that will prevent him from playing for a longer time, it is a matter of time when Novak will manage to at least even the score with him.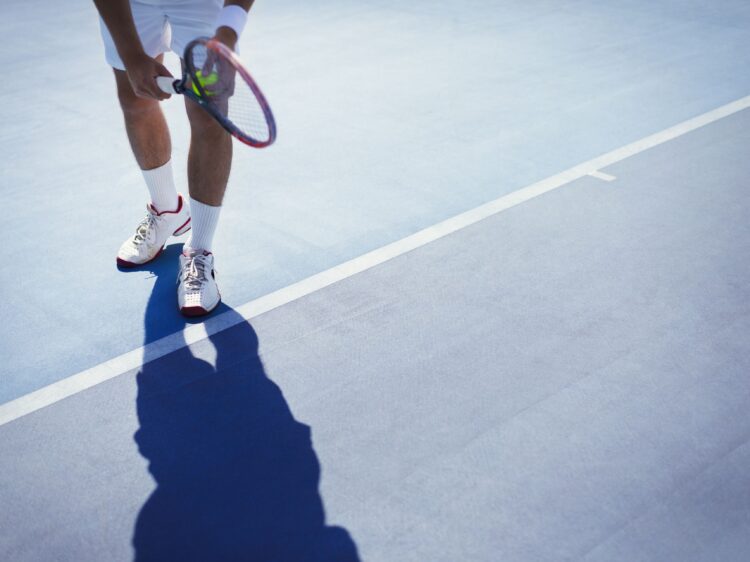 Last Words
These three players brought tennis to a whole new level. They are ruling the courts for almost 20 years already. There were some big names before them as well, but no one managed to be so consistent and to win so many games like them. The honorable mentions are Pete Sampras with 14 Grand Slams, Bjorn Borg with 11, Rod Laver with 11, and Agassi with 8. When it comes to younger generations, there are some talented players, and we are still waiting for the next big rivals to appear that will make this game interesting like these three tennis legends.