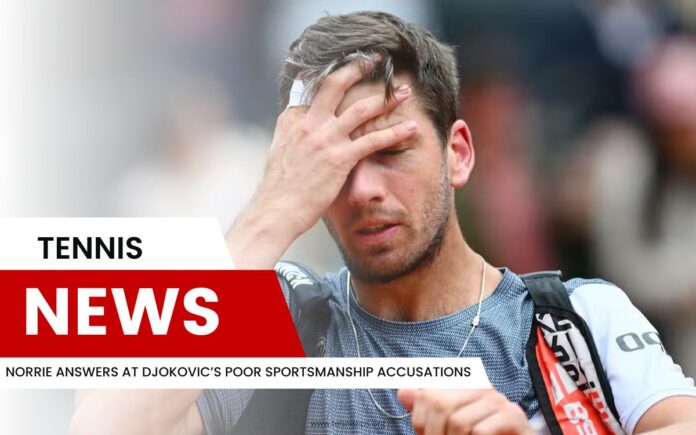 British No. 1 Cameron Norrie has firmly responded to Novak Djokovic's accusations of poor sportsmanship after their intense clash in Rome. The incident that sparked controversy occurred when Norrie accidentally hit Djokovic on the ankle with a powerful smash while the Serbian player had turned away to head back to the baseline. 
In his subsequent press conference, Djokovic not only criticized Norrie for that particular moment but also accused the British player of celebrating excessively in his face after winning points and taking a medical timeout before the final game of the match. 
Djokovic, who emerged victorious in the match, expressed his disappointment, stating, "Those are the things that we players know in the locker room it's not fair play, it's not how we treat each other."
Norrie, however, saw the situation differently and was puzzled by the backlash. He immediately apologized for the unintentional hit, emphasizing that he did not see Djokovic turning and conceding the point. 
Defending himself against the allegations of excessive celebration, Norrie stated, "I wanted to win, and he's one of the best players in the world. I wanted to play my best and compete as hard as I could." 
Regarding the notion of being in Djokovic's face, Norrie denied any intentional provocation and remarked, "I think, if anyone knows me, I'm pretty vocal in some matches. It was a regular tennis match for me." Despite the heated exchange, Norrie remained focused on giving his best performance against a formidable opponent.