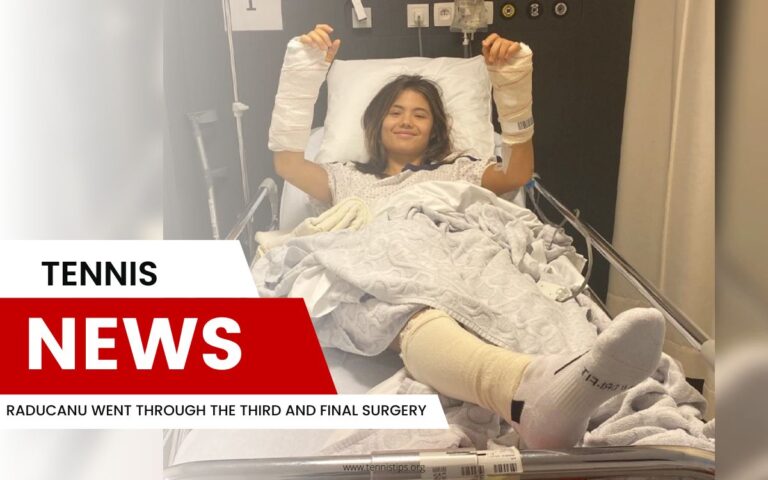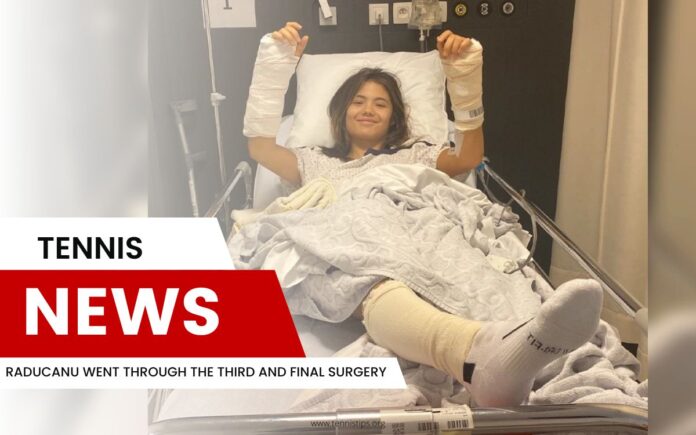 Emma Raducanu's journey has hit a major roadblock as she underwent her third and final surgery within a fortnight, leaving her sidelined for several months. The unfortunate news means that the British No 1 will not be able to participate in Wimbledon this year, a significant blow for the talented young player. In an Instagram post, the 20-year-old shared a picture and a GIF, accompanied by the caption 'opa. 3/3,' symbolizing the completion of her three surgeries.
In recent months, Raducanu has faced a series of fitness issues, with a hand injury forcing her to withdraw from the Madrid Open last month. Determined to address her physical setbacks, she made the difficult decision to undergo multiple surgeries. Now that the surgical procedures are behind her, the focus shifts to an extensive period of rehabilitation and recovery before she can make her comeback on the tour.
Despite the challenges ahead, former British No 1 Johanna Konta remains optimistic about Raducanu's future. Konta believes that the 2021 US Open champion has the resilience and determination to bounce back stronger. She also expressed confidence that Raducanu's sights will be set on returning in time to compete at Flushing Meadows in September. 
Konta acknowledged that undergoing surgery at a young age is undoubtedly a hurdle, but she emphasized that numerous athletes in history have overcome similar obstacles and achieved remarkable success. With time on her side, Raducanu has the opportunity to emerge stronger from this setback and continue making a mark in the sport she loves.