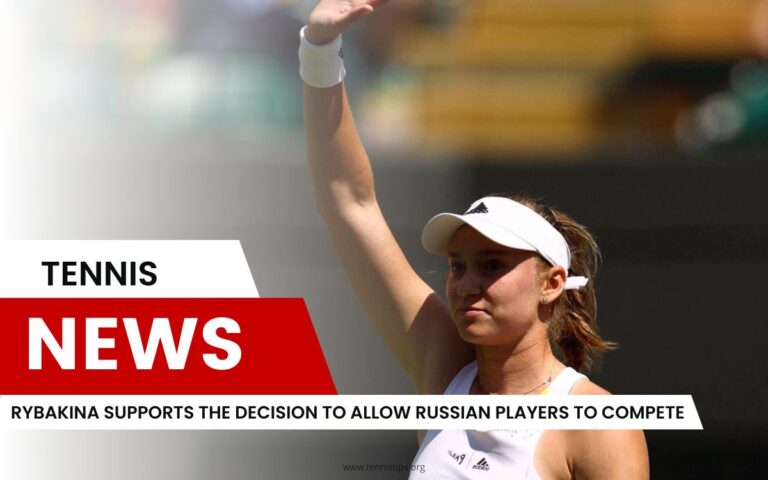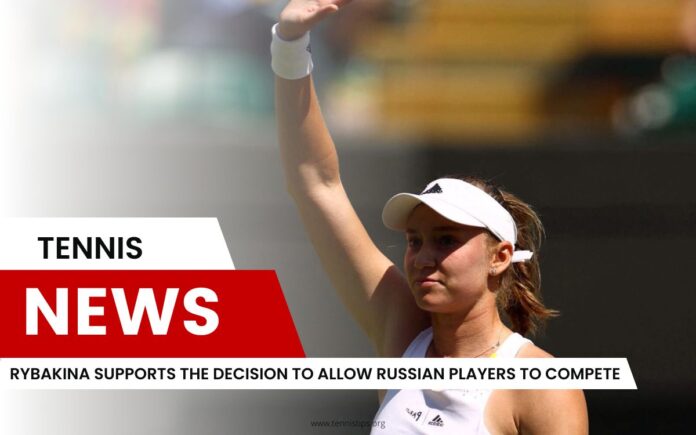 Elena Rybakina, who won the Wimbledon title last year, has spoken out about the ban on Russian and Belarusian flags at the upcoming Grand Slam. The Russian-born player, who now competes for Kazakhstan, missed out on 2,000 ranking points due to the ban. 
However, Rybakina stated that she had no issue with Russian and Belarusian players competing without their national flags, as they have been playing this way in all other tournaments.
She believes that it is the right decision for players to compete without their flags and that this has been the norm in other tournaments. Despite her own personal loss of ranking points due to the ban, Rybakina is supportive of the decision to prohibit flags and other forms of support for the invasion of Ukraine. 
Wimbledon organizers have stated that players must not receive funding from Russian or Belarusian states and must not express support for the invasion during the Grand Slam.
The decision to ban flags and other forms of support for the invasion has been met with mixed reactions from players and fans alike. While some have voiced their support for the decision, others have criticized it, arguing that it unfairly punishes athletes for the actions of their governments. 
However, Rybakina's statement suggests that many players are more concerned with competing in a fair and safe environment rather than displaying their national pride on the court.