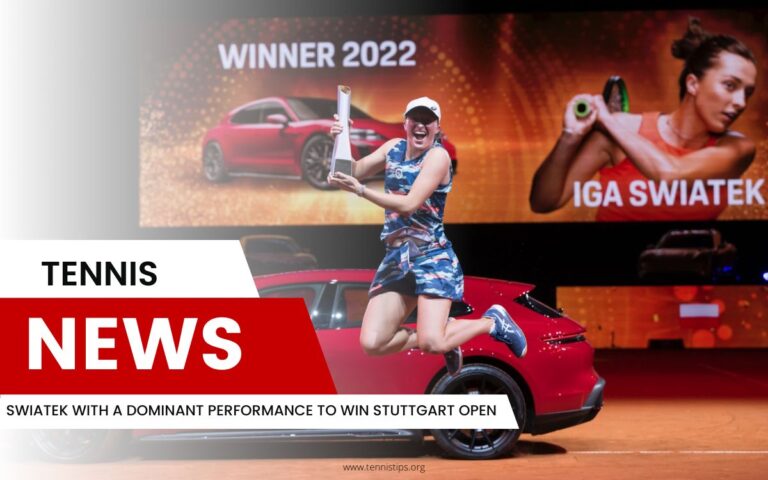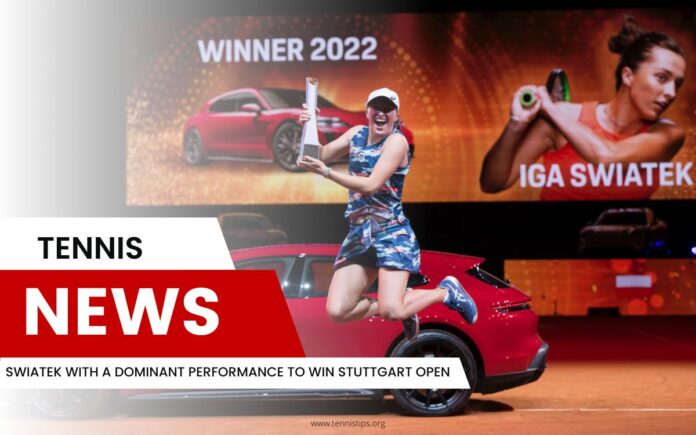 Iga Swiatek has claimed her second title of 2023 by defeating Aryna Sabalenka in the final of the Porsche Tennis Grand Prix in Stuttgart. This marks the second year in a row that Swiatek has won the tournament, proving her consistency on the court.
After missing the Miami Open and Billie Jean King Cup qualifiers due to a rib injury, Swiatek returned with full force to break Sabalenka twice and win the match 6-3 6-4. This victory brings Swiatek's career title count to 13, and she now has her eyes set on defending her French Open title at Roland Garros.
Despite the fierce competition on the court, Swiatek and Sabalenka maintain a respectful and friendly relationship. Swiatek congratulated Sabalenka on her incredible season, and Sabalenka even joked about making a deal to get an extra car if she makes it to another final at the Porsche Tennis Grand Prix.
While Sabalenka may be disappointed in her third consecutive loss in the final, she still enjoys playing in the tournament and plans to keep coming back until she wins the coveted Porsche.
Swiatek credited her team for helping her make the right decisions during a challenging time. With her recent injury and missed tournaments, it was important for Swiatek to have a solid support system.
Now, she is excited for the future and plans to return to the Porsche Tennis Grand Prix because she loves the tournament. Her victory in Stuttgart is just the beginning of what promises to be an exciting season for the Polish player.