Horse racing and Tennis have more in common than you might think. They are both individual sports, and they are trending in terms of the growing fan base. Also, horse racing has always been considered a prestigious sport where big celebrity names and elite-class people attend high-end races. The situation is very similar to tennis, where we've seen some great names attending some of the most popular tennis matches.
But we are here to highlight the connection between both athletes who share different passions on their day off.
Horse racing is also one of the oldest sports in the world, and its beauty and attractiveness come from these incredible creatures that are relaxing to be around.
Even though there isn't a strong connection between tennis and horse racing, there are still some tennis players that publicly showed their interest in the "Sport of Kings." Let's go through the list of tennis players the spent their free time watching or riding horses.
John Millman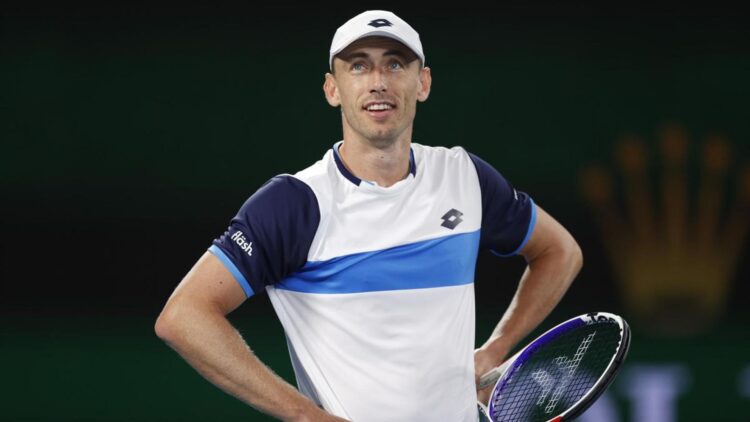 John Millman is an Australian professional tennis player as well as a commentator. His life achievement in the world of tennis is reaching No. 33 rank in the world in October 2018. Throughout his career, he has won many tournaments and has quite a significant collection of trophies.
However, tennis isn't his only passion. He is a true horse racing enthusiast and living in Australia, you can find horse racing on every corner.
His passion for horse racing and riding is not new. In fact, he has been around horses for years, and he says that this hobby relaxes him and it is a lot of fun, especially during Covid-19.
He is also participating in horse racing by owning a horse. Even though it is a small percentage of shares in a horse, he says that it doesn't matter how big or small percent you own, you really feel involved in the journey.
His family friend is responsible for getting Millman into horse racing, and now is a part-owner of a number of horses including Tony Gollan-Trained Youngblood, who had two wins in nine runs. John Millman is not like most co-owners who only bought the shares, he is also truly involved with the sport choosing trainers, races, and organizing a plan to get horses ready for races.
So, don't be surprised to see his name coming up as an owner of a TwinSpires winner of the Belmont Stakes or of the Australian Melbourne Cup.
Martina Hingis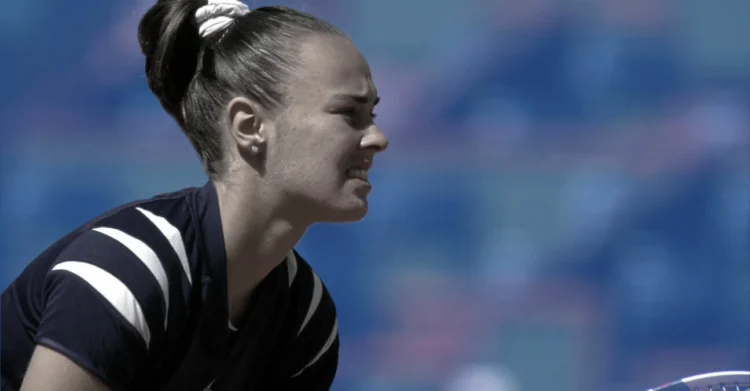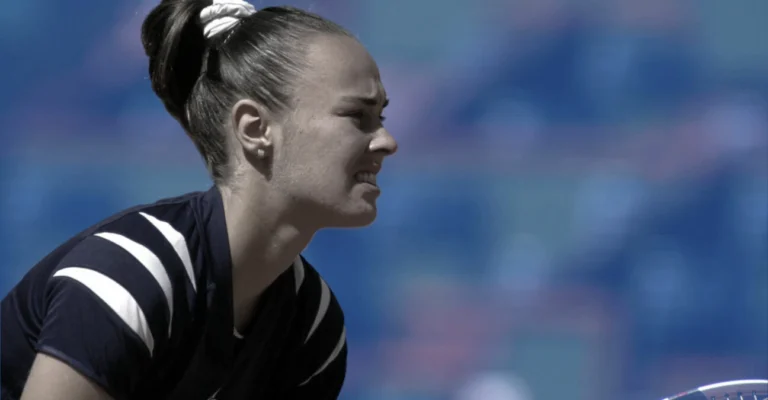 Martina Hingis is a Slovenian-born Swiss former professional tennis player, and one of the first Swiss tennis players to win a Grand Slam and attain a No. 1 ranking. She had a rather successful tennis career spending 209 weeks as the singles world No.1 and 90 weeks as doubles world No.1.
However, Martina Hingis had a great hobby alternative to make her retirement days more fun. She is also interested in horse racing and the whole idea behind owning a horse.
Horses have played an important role in her life and she has been in the saddle since childhood. This is why one of her first investments was purchasing a horse stable.
Now that she is retired, Martina has more time to devote to her second passion, which is equestrian sports. As a horse owner, she really enjoys riding the horses she owns and says it is a really relaxing therapy that everyone needs. She has used this strategy even at the peak of her career. Riding horses is one of the ways to overcome stress and pressure from big Tournaments, and whenever she had a difficult path in her career, she always turned to horse riding.
Knowing her ambition in tennis, it is safe to say that she is on the right path with horse racing. She entered her horses at a regional jumping competition and she was the one riding in the front. Martina also doesn't want to miss the enjoyable runs in the countryside.
Martina Hingis now has her own small but very attractive horse stable, in the beautiful spa town of Bad Ragaz. She has six paddock stalls now that is home for her horses and a big riding area where she could train her horses.
Roberto Bautista Agut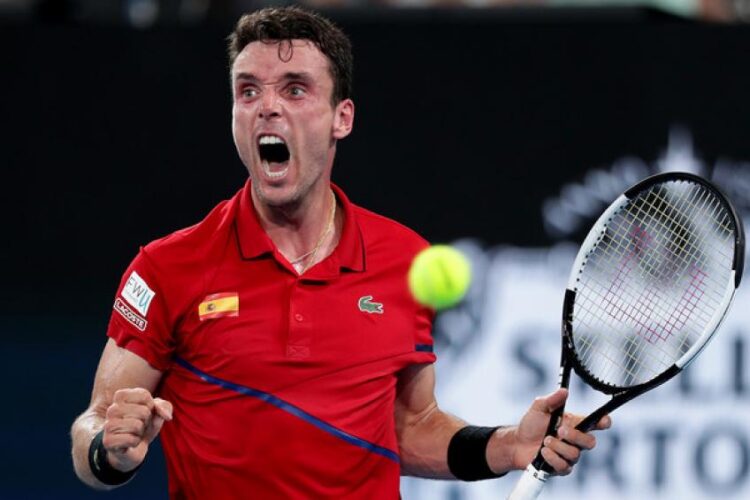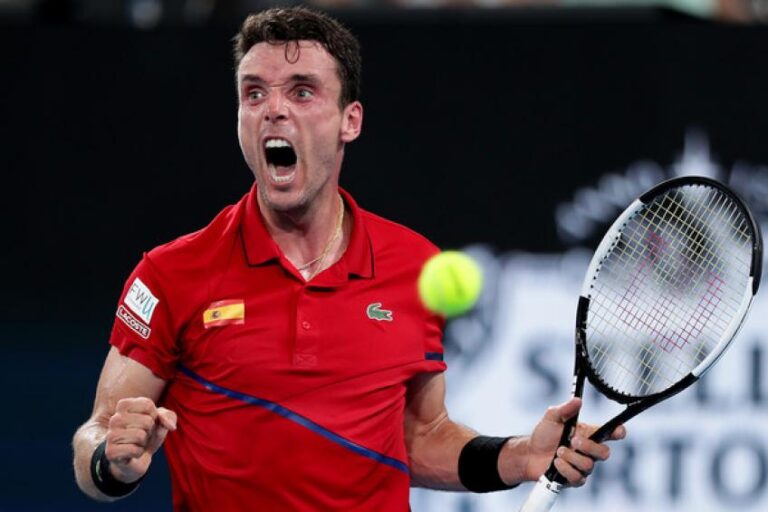 Roberto Bautista Agut is a professional Spanish tennis player that the No. 9 in the World Ranking according to the Association of Tennis Professionals (ATP). He had a rather successful career in tennis earning more than $15 million from tournament prize money.
Bautista also won ten ATP singles out of nineteen finals, with the biggest being in Dubai Tennis Championship which was an ATP 500 tournament in 2018.
However, this is not his only passion, as he is an accomplished horse owner as many people might be surprised to hear. Bautista Agut loves being around horses and he enjoyed horse racing as a hobby throughout his career. He fell in love with the sport to a point that he decided to invest in horses.
Bautista now owns eight horses, and being around them during his free time is the perfect pain-killer and relaxation pill. Bautista doesn't participate in official horse races, but he enjoys riding them in the countryside.
Andy Murray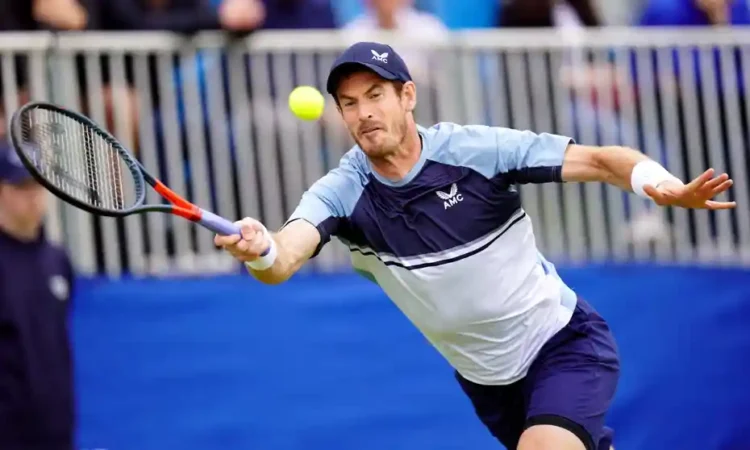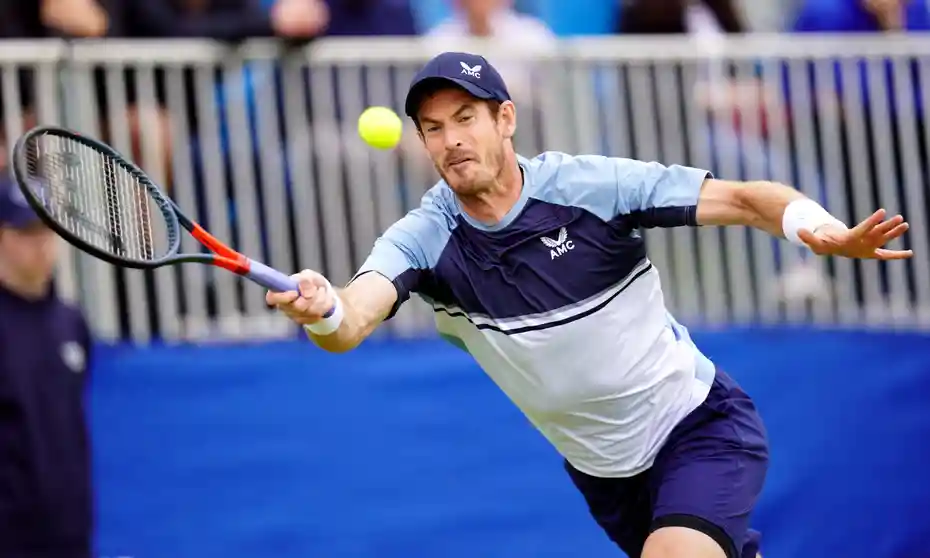 Andy Murray is one of the best tennis players that the world has ever seen. He has also reached a World Rank No.1 for 1 week and won three Gland Slam singles titles, including two at Wimbledon and one at US Open.
However, it seems like tennis isn't his only and true love as he has been spotted multiple times attending horse races, like the Cheltenham Festival, even though he is preoccupied with tennis.
However, could this mean that he will try his hand as a horseracing owner after he gets more free time from tennis?
Andy's mother Judy Murray has stated that as his professional tennis career is coming to an end, he might take a page from Sir Alex Ferguson's book and get involved in horse racing. He is also a great friend of Sir Alex Ferguson, and in order to enter the world of horse racing, you only need one friend that will hook you up in this amazing sport.
However, as of now, he is still pretty busy and he only enjoys horse racing events during his free time. With that said, he is a true horse racing enthusiast, and really enjoys being around horses.