Thousands of video game enthusiasts believe that there hasn't been enough representation for tennis video games like football and adventure. A section of gamers says it is difficult to play tennis, and acquiring a license for a tennis video game is one of the contributing factors why developers lost interest in building one. Well, whether this belief is true or not remains a topic for another day. So, you could keep an eye on our resource page for detailed information on this unconcluded argument.
However, the tennis sport is one of the oldest of all time. Therefore, the need to have a video game version that promotes the spirit of sportsmanship cannot be overemphasized. If you are a tennis fan like we are, you don't need to go to the nearest tennis court to watch and enjoy a tournament. Instead, you could catch the fun right from the comfort of your home and even improve your gaming performance with Askboosters. Ultimately, we've listed the most famous tennis video games you can play in 2023 and grunt with full excitement.
Top Spin 4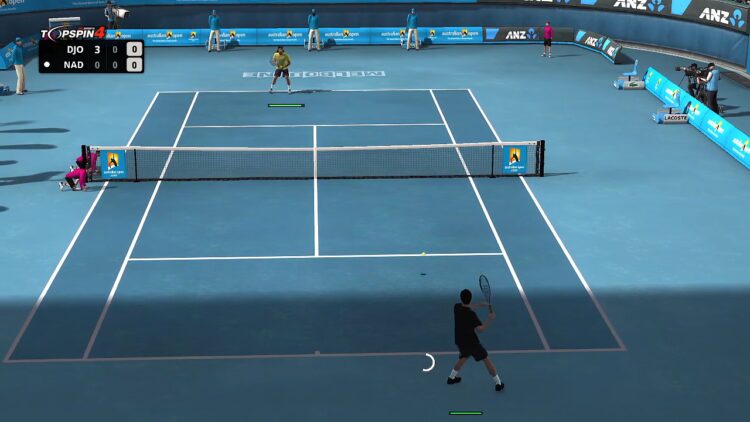 Launch date: 15th March 2011
Developer: 2K Czech
Device availability: PS3 | XBOX360
Outstanding feature(s): Realistic gameplay with incredible graphics.
Top Spin 4 is one of the series of Top Spin originals. One crazy thing about the Top Spin 4 tennis video game is the cover art. The art carries the face of about 3 easily recognizable tennis players, including the world's best Serena Williams. The cover art is enough to call players' attention to the wonders of Top Spin 4.
The Top Spin 4 makes gamers fall in love with playing video tennis games. Players have numerous gaming options, like customizing a character of their own and selecting a team based on what's suitable at the time of play. In addition, the award-winning tennis video game has a highly responsive control, and players react at a tap of the game controller.
Grand Slam Tennis 2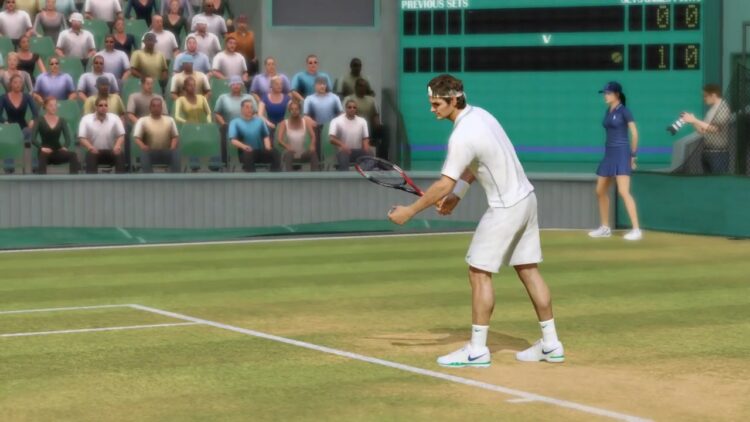 Launch date: 9th February 2012
Developer: EA Canada
Device availability: PS3 | XBOX360
Outstanding feature(s): Classic tennis with online gameplay.
This is one of the most exciting tennis video games in history. With the Grand Slam 2 tennis video game, players experience true gaming emotion and complete excitement of championship. In addition, you can select tennis rookies like Nadal and Djokovic as your opponent while you play. Also, you have the privilege to participate in a Grand Slam Tennis champion by getting control of the four tournaments.
However, you must earn points from different matches before you attain such a feat. The points you accumulate help to increase the ranking of the player. The common serve, swing, and other playing techniques of elite tennis players are magnetized to the 3D personality of the game. Also, this is one out of a few video tennis games commonly played in 2023.
AO Tennis 2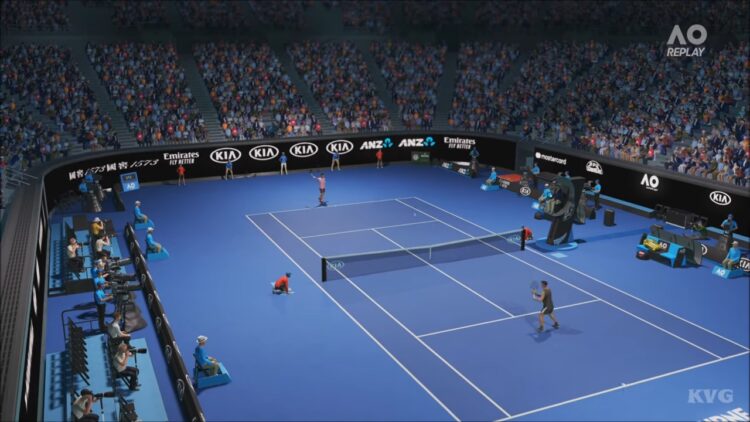 Launch date: 9th January 2020
Developer: Big Ant Studios
Device availability: XBOX ONE | PS4 | Microsoft Windows
Outstanding feature(s): Numerous ways to customize your character and racket.
Imagine a game that's still a hit even after 2 years of production; AO Tennis 2 is that game! Players get an overwhelming experience when playing on the career mode and taste what it is to climb the ranking table. This tennis video game has an impressive career mode, and this appears like an appealing call to play.
However, one not-so-good experience with this game is that the character gets to enter the court and stop moving at a point. And this serves as a hindrance for the player to accumulate good points – it can be incredibly frustrating. The good thing is the developers are working relentlessly to fix some of these bugs, as significant changes have been evident recently.
Virtua Tennis (World Tour)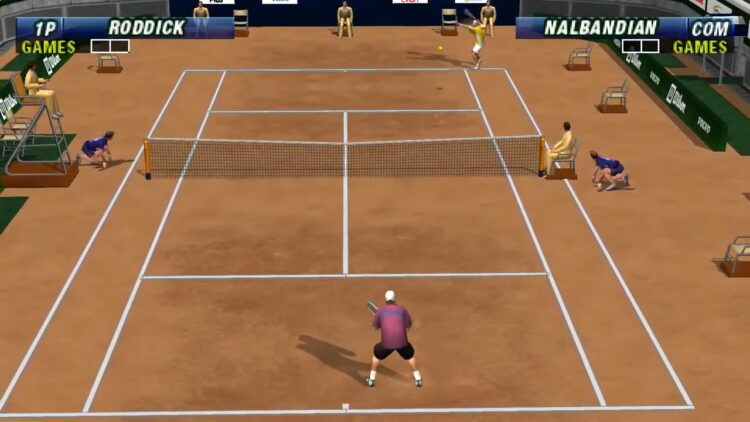 Launch date: 1st September 2005
Developer: Sumo Digital
Device availability: PS Portable (PSP)
Outstanding feature(s): A customized player that travels to play international games.
What's a list of the most famous tennis video game in 2023 without the Virtua Tennis (World Tour)? – Nothing! Regarding features, graphics quality, and players' strategies, the Virtual Tennis (World Tour) is a close substitute to Top Spin 4. So, most players accustomed to the gaming pattern of Top Spin 4 could use peculiar tricks for Virtua Tennis video games.
The arcade-like tennis video game offers a wide array of tournament modes and gives players the chance to choose the nature of fun they desire. However, only players who practice are guaranteed a victory in a tournament. This tennis video game was built to encourage 4 players to play together.
Super Tennis Blast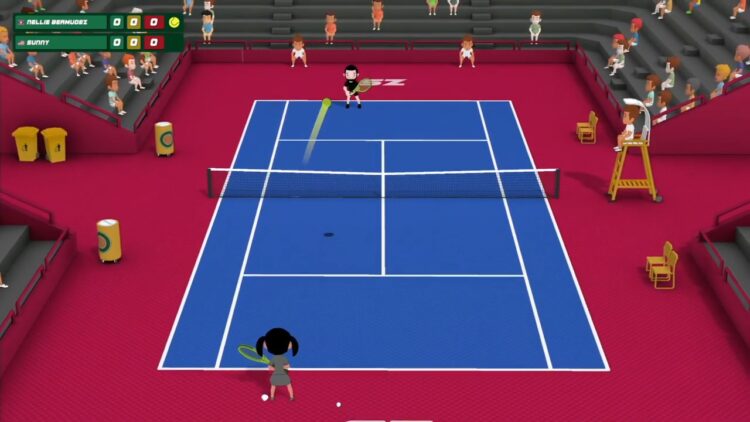 Launch date: 24th May 2019
Developer: Unfinished Pixel
Device availability: PS4 | XBOX ONE | Microsoft Windows
Outstanding feature(s): Incredibly responsive control
The Super Tennis Blast might not be perfect enough to deserve a global applaud, nor is it poor enough to be criticized. Most tennis video game player claims that it is a game that sits in-between and more than mere button pressing. However, this tennis video game is quite user-friendly, and it concentrates on key acceptable tennis patterns.
Before you play a tournament, you could take a tour across game modes and accept training invites. The training prepares you for the real tournament with opponents and uncovers serves and return tricks you could adopt. If you are a table tennis fanatic looking for a pure tennis game, you can't go wrong with the Super Tennis Blast.
Final Thoughts
Developers spent the past years creating some of the greatest tennis video games of all time. If you seek to gather friends around for a great time, you should check out the most played tennis video games in 2023 highlighted here. The arsenal and characters are gorgeous and worth experimenting with interested players. Would you play any of them? Leave a comment!