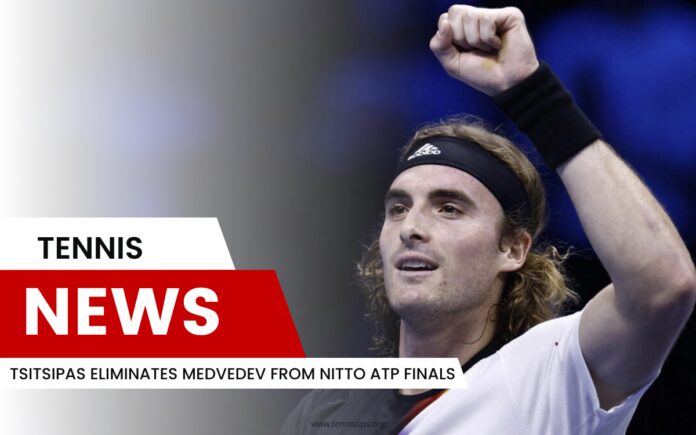 Stefanos Tsitsipas maintains his chances to advance to the Nitto ATP Finals semifinals stage since he managed to defeat Daniil Medvedev. This outcome of the match means that Novak Djokovic will take first place in the group.
Greek tennis player defeated Medvedev in a hard-fought match in three sets – 6:3, 6:7, and 7:6. Medvedev managed to save three match points in a tiebreak in the second set, and in the third set, he had a lead of 5:3.
However, Tsitsipas outlasted him by the end of the match, and Medvedev lost all chances to find himself among the four best players at the Nitto ATP finals. In the last match of the group stage, Tsitsipas will face Andrey Rublev, while Medvedev will duel against Djokovic.