Probably tennis enthusiasts must have witnessed the common changes that occur on the ground. Earlier people must have seen most of the tennis grounds in green and red colors, but at present most of the tennis courts are turning blue. What is the main reason for this change? Why do people prefer to paint tennis grounds blue?
This concept was first implemented in U.S open tennis, which was held in the year 2005. Soon after implementing this in U.S open tennis, people just decided to continue using the same color because of the enhanced visibility. But people from various parts of the world still doubt why are tennis courts blue? So to know more about the color of tennis courts, make sure to continue reading this article till the end.
Evolution Of Colors In Tennis Courts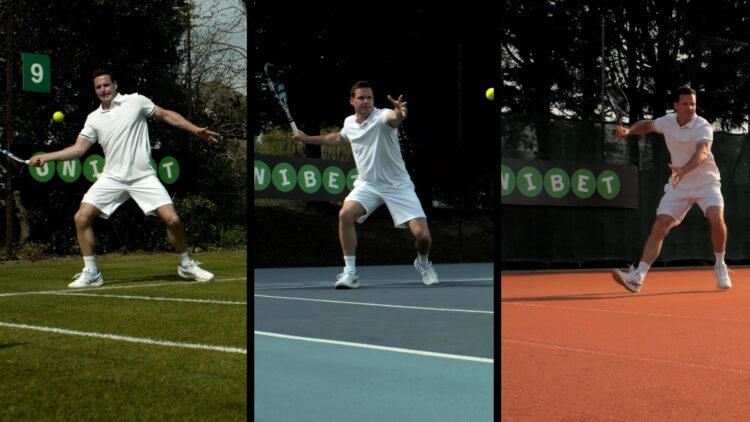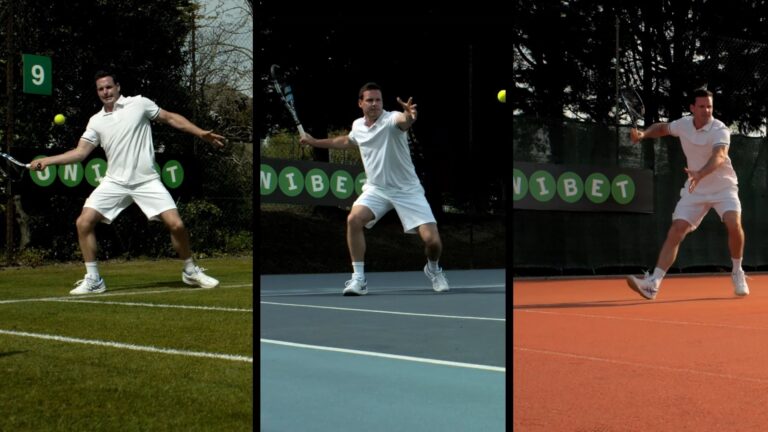 In general, blue is a contrasting color to yellow tennis balls, so the visibility for players can be increased eventually; because of this reason, people prefer to paint tennis courts in blue color. Initially, tennis courts all over the world were green in color, and it was pretty good. But to enhance the playing experience and to provide better visibility, experts decided to paint tennis courts in blue color.
Initially, tennis matches will be held on grounds where people cannot find a hard surface. So this has made people use natural ground that is filled with grass or clay sand. Clay grounds were introduced later, but they did not attain much importance among the general audience.
These red-colored grounds were used in some places, but still, most tennis players and even novice players preferred to have a better gaming experience, so they started playing the game on green surfaces in which they felt more comfortable. So till 2000, this method was followed in many places, especially in tournaments and other places where players used to be involved in some important tennis games.
Why Is It Blue, Why Not White Or Red?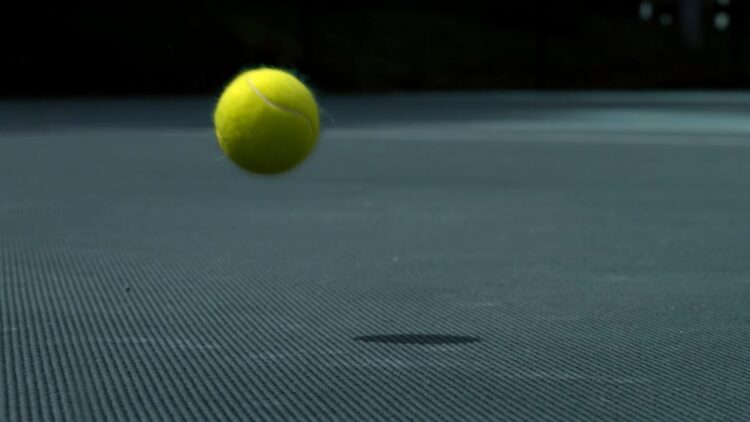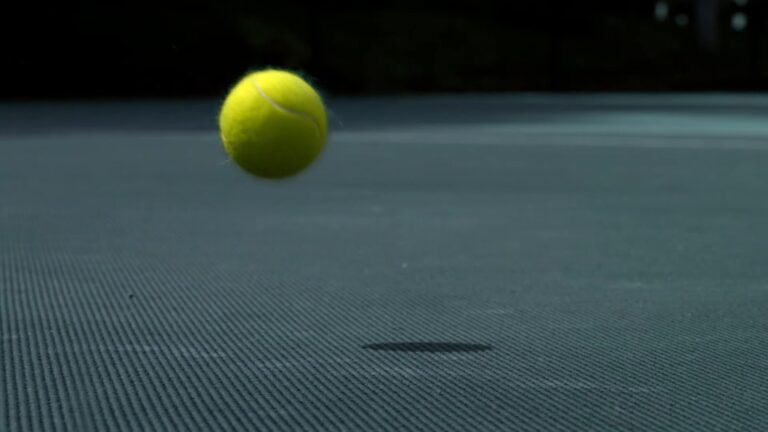 A tennis ball might pass from player to player at a speed of around 100 Km/hr, so it might be tough for spectators to follow the ball. So to make it easy for the audience, people started implementing some unique colors in and around the court, which made it environmentally friendly. Despite all, blue and purple are the colors that are directly opposite to yellow, so keeping this in mind, experts thought of implementing the same on all the tennis courts.
Experts decided to solve the problem for both spectators and players. Somehow players might find it easy to guess the ball and attend it, but spectators might find it difficult to find the yellow-colored tennis ball on the green surface. A game can be filled only by spectators' response, so to make it visible to the audience, experts decided to apply different colors in the basement.
So to make it easy for the audience, they decided to paint the surface in blue color. Initially, experts found red a perfect fit for tennis courts, so they decided to cover the court using clay sand which appeared better on all occasions. But due to dust and maintenance problems, people decided to find an alternative method.
This made experts build a court with concrete and cement. Soon after building this, they decided to paint the entire court using a blue color that looked impressive to the audience and experts who viewed the match. This also enhanced the overall playing experience of a player, so they decided to continue the same in all the places.
How Did Experts Brand Their Idea of Blue Tennis Courts?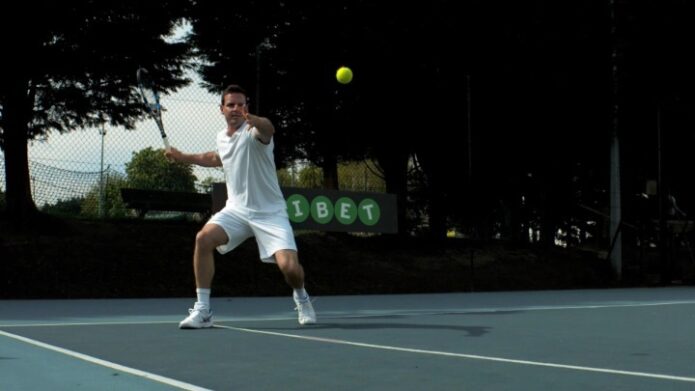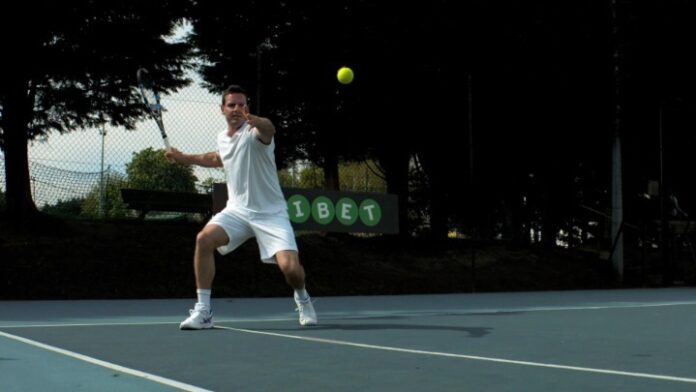 Soon after fixing this color, experts were confused about how to normalize the blue color on tennis courts. So to make it normalize and to spread it globally, people decided to brand the color. So, in general, companies prefer to market their product in a place where there will be more crowd.
So by publishing a thing, it is necessary to showcase the actual product to the crowd. So experts decided to implement the same in a famous game named U.S open tennis tournament. Soon after this, it became usual in many places, so people started to implement the same in their tennis courts. It can also be called a branding strategy, and it worked out well in all places. Still, it is considered a useful hack because the blue and yellow colors are in contrast to one another.
U.s open tennis is one of the biggest events in the world, so it helped people recognize and accept the color blue in all the other places. It's just a usual way of branding, but the color might have registered in the minds of common people.
Final Thoughts
Hence we have seen some common things which normalized blue-colored tennis courts worldwide. Now tennis enthusiasts and the common audience must better understand the evolution of colors in tennis courts.
The color of the main court might be blue, but still, most people prefer to grow some grass around the tennis court to enhance its overall look. Still, people can find many tennis courts with a combination of blue with green colors. It has made spectators have a better viewing experience.
Improve your tennis skills and knowledge by reading how to become a professional tennis player.
Frequently Asked Questions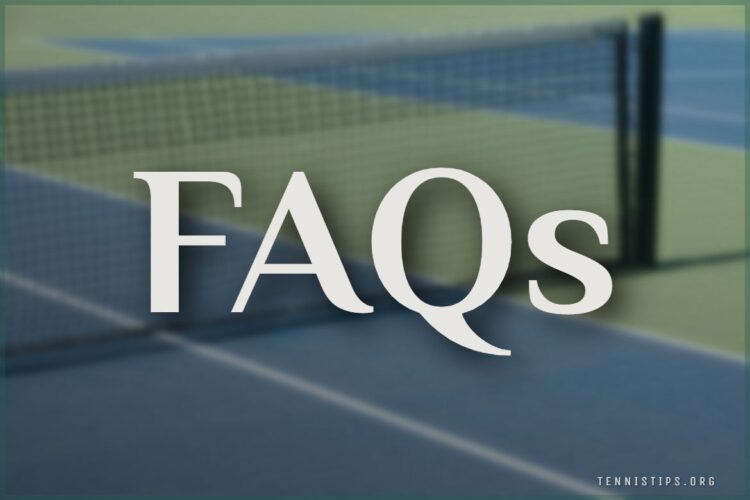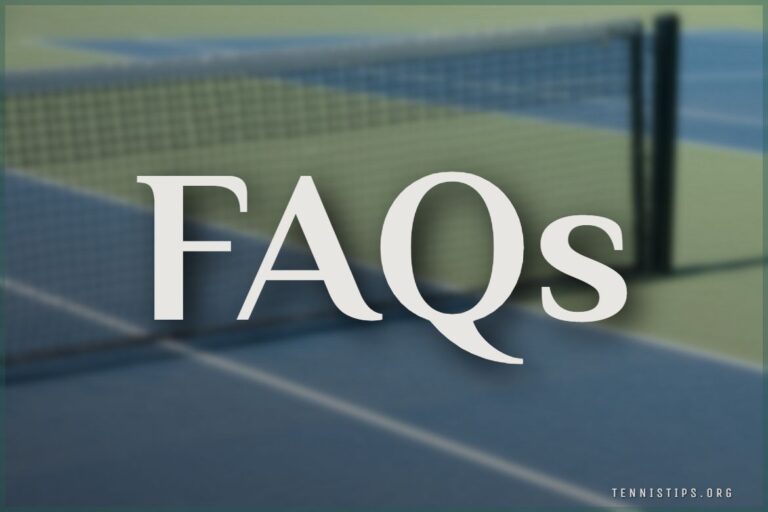 1. What is the material used in building tennis courts?
The bottom-most layer of the tennis court is built using concrete. So soon after completion of the bottom layer, experts decided to make it sports-friendly by adding a layer of synthetic or acrylic material that enhanced the overall playing experience of a player.
2. What type of paints do experts prefer to use on tennis courts?
Experts prefer to use acrylic paints that can enhance the overall feel for the players. Moreover, acrylic paints can fit well in the synthetic or acrylic base of the tennis courts. So it is always better to use this kind of paint on tennis courts to make the court a perfect fit for players.