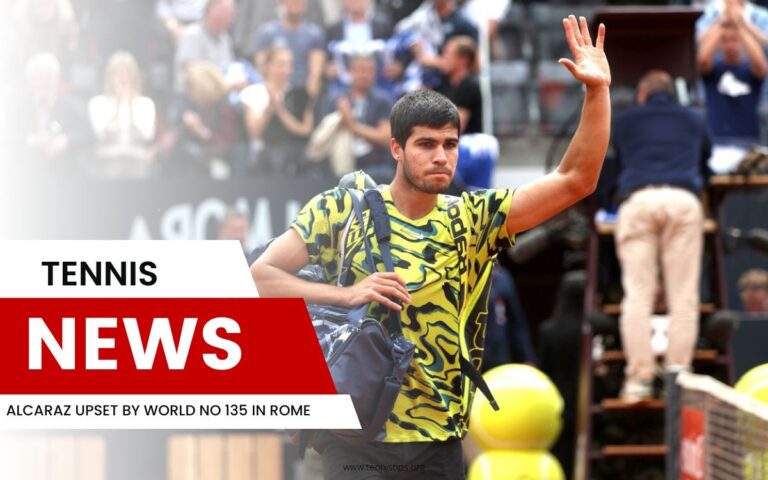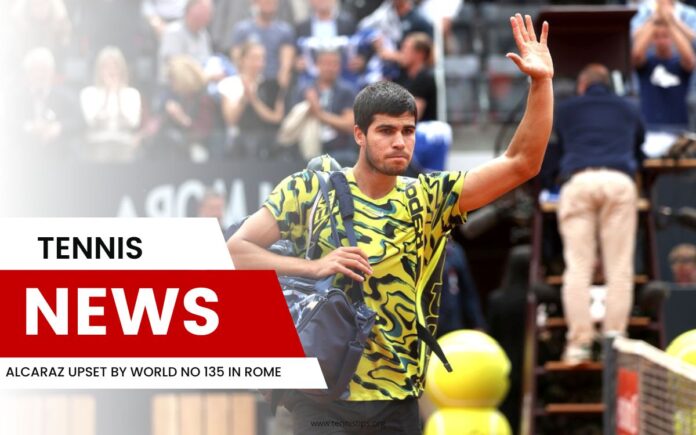 Fabian Marozsan delivered an exceptional performance, arguably the best of his career, as he ousted Carlos Alcaraz from the Italian Open with a 6-3, 7-6(4) victory. The 23-year-old showcased near-flawless tennis to eliminate the highly regarded Spaniard, who was considered a strong contender for the upcoming French Open. 
Marozsan, who fought his way through qualifying to earn a spot in his first ATP main draw event, will now face the No. 15 seed, Borna Coric, in the last 16. As for Alcaraz, he must shift his focus to the French Open following an unexpected exit in his Rome debut.
Expressing his elation after the remarkable win, Marozsan shared, "I'm very happy, I couldn't imagine this one. It was my dream last night. Now it's true, I'm very happy about this. Yesterday we spoke about this match, I told you I'll just try to do something special and win a few games or maybe a set. I just beat our world No. 1. 
He's our best in the sport, so I'm really happy about this." The triumph left Alcaraz surprised and he acknowledged his opponent's outstanding quality. During his press conference, Alcaraz admitted, "He surprised me a lot. His level was really high, and I'm sure he will be in the top 100 very soon. 
He was surprising for me. I didn't play really well. Of course, he played his match. He plays at a really high level, I couldn't follow his level. He was at the same level the whole match, which is very difficult. I tried to fight until the last ball, but it wasn't enough."